Warm Up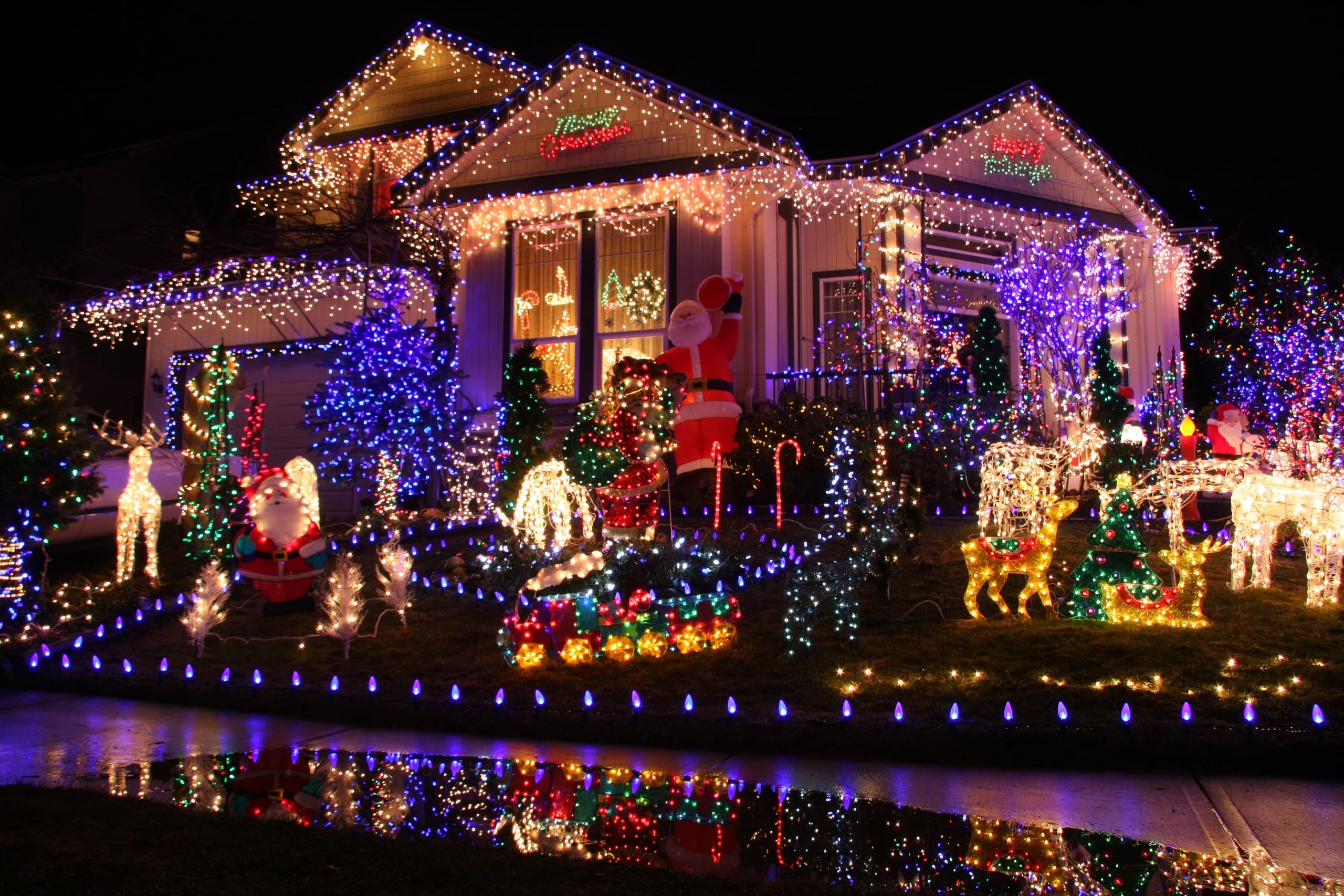 Helpful Words and Phrases
Listen and repeat. 聞いてリピートしましょう。
availability

利用できること、(人の)都合

ex.

My only availability tomorrow is three o'clock.

a homeowners' association

(住宅などの)管理組合

ex.

My wife is the president of our homeowners' association.

ex.

I threatened to talk to the boy's parents if he didn't stop yelling.

holiday spirit

お祭り気分(イベントを楽しみにしている気持ちを表す)

ex.

Wow, look at all these decorations! You must have a lot of holiday spirit.

ex.

My company regulates when employees can take breaks.
Article
Read the article below and answer your tutor's questions.記事を読んで講師からの質問に答えましょう。
A Florida family may have to pay up to $1,000 (about ¥113,000) because of their Christmas decorations. Michael Moffa, a busy father of three, hired a local company to decorate his house for Christmas. The company's only availability was November 6. Moffa said they did a great job, and his family was very happy. However, just a few days later, their homeowners' association (HOA) threatened to fine the family for putting up decorations too early.
According to HOA policy, Christmas decorations are only allowed between Thanksgiving (the fourth Thursday in November) and January 15. Moffa offered to keep the decorations up but not turn on the lights until Thanksgiving, but the HOA said no. They explained that they don't want people to keep holiday decorations up all year.
Moffa said that he's not taking down the decorations because the early holiday spirit brought joy to his family. Singer Mariah Carey, whose song "All I Want for Christmas Is You" is a holiday favorite, supported the family on social media. She said that she usually puts up her decorations after Thanksgiving, but holiday spirit shouldn't be regulated.
Discussion
Choose a topic and discuss the questions with your tutor.トピックを選び、質問に基づいて議論しましょう。
Do you think Moffa should be fined for having Christmas decorations up before Thanksgiving? Why or why not? Discuss.

In the US, some people keep their holiday decorations up all year. Do you think that's okay? Why or why not? Discuss.

In your country, do people decorate for holidays more now than when you were a child? Why or why not? Discuss.
Do you think Christmas should be a national holiday in your country? Why or why not? Discuss.

In your opinion, what is the ideal Christmas meal? Why? Discuss.

In your opinion, is Christmas a holiday for families or for couples? Why? Discuss.
Feedback
PERSONALIZED FEEDBACK
RANGE
表現の幅
語彙をどの程度使えるか
COHERENCE
一貫性
論理的な話し方ができるかどうか
PHONOLOGY
音韻
発音が相手にとって
聞き取りやすいか