Warm Up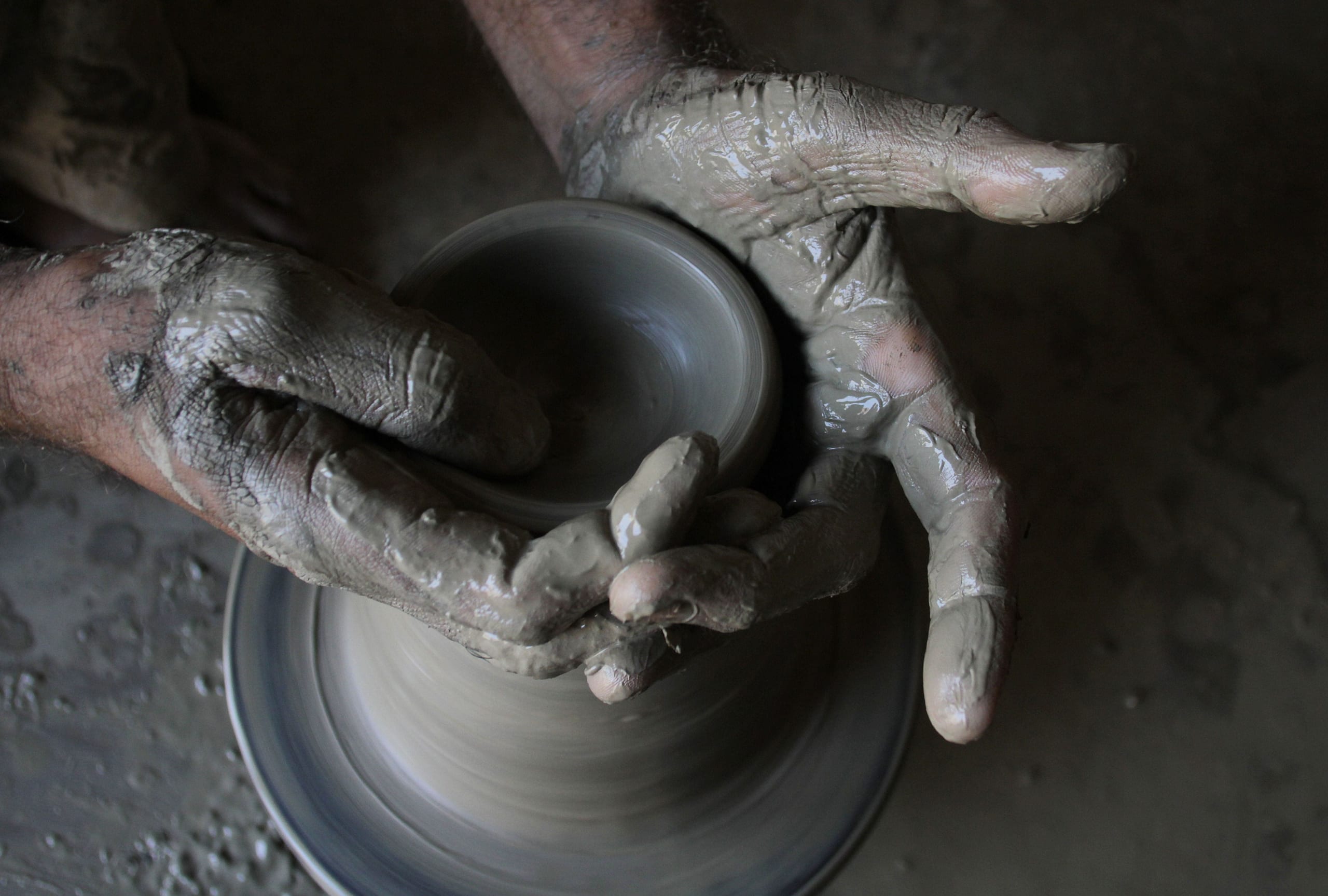 Helpful Words and Phrases
Listen and repeat. 聞いてリピートしましょう。
ex.

The city is preparing for the influx of tourists in spring.

ex.

Some birds in the wild are at risk of extinction because hunters capture them.

ex.

The doctors and nurses urged the government to improve their work benefits.

ex.

There's an art exhibition at my school today.

ex.

Musicians who don't practice often may experience stagnation.
Article
Read the article below and answer your tutor's questions.記事を読んで講師からの質問に答えましょう。
Afghanistan has a proud history of creating traditional pottery, and potters still use many of the same methods for generations. However, with the influx of cheaper plastic products imported from neighboring countries like Pakistan, Iran, and China, Afghan pottery is at risk of extinction. One potter said that in past years, their workshop sold between 5,000 and 10,000 flower vases in spring. This year, they didn't even sell 100 because of plastic flower vases in the market.
Local potters are seeking help from authorities. Another potter with over two decades of experience urged the government to restrict the import of plastic items. He believes that doing so would contribute to the growth of this art and craft. If they don't receive support, one potter seller fears that people who run pottery workshops may be forced to change their professions.
Potters fear that this historical art might soon vanish. Another potter who learned the craft as a child said that they used to create various types of items and sell them. They also held exhibitions for tourists. However, the ancient art of Herat pottery has experienced stagnation for the last two decades.
This material was based on an article by The Associated Press.

Discussion
Choose a topic and discuss the questions with your tutor.トピックを選び、質問に基づいて議論しましょう。
Afghan potter is at risk of extinction because of cheaper plastic goods. Should the government import fewer plastic products? Why or why not? Discuss.

Do you think old, traditional things can exist with modern things (ex. traditional clothing with modern clothing)? Why or why not? Discuss.

Things made through traditional methods are often more expensive than factory-produced products. Why do you think people still buy traditionally made products? Discuss.
Many Afghan potters still use the same methods for generations. Do you think they can keep preserving their methods for many more years? Why or why not? Discuss.

What traditional art forms does your country have (ex. kimono-making, wagashi/traditional sweets)? Do you think your country did well to preserve old art forms? Why or why not? Discuss.

Some traditional art forms are no longer as popular these days. Do you think artists who practice them should consider changing professions? Why or why not? Discuss.
Feedback
PERSONALIZED FEEDBACK
RANGE
表現の幅
語彙をどの程度使えるか
COHERENCE
一貫性
論理的な話し方ができるかどうか
PHONOLOGY
音韻
発音が相手にとって
聞き取りやすいか