Warm Up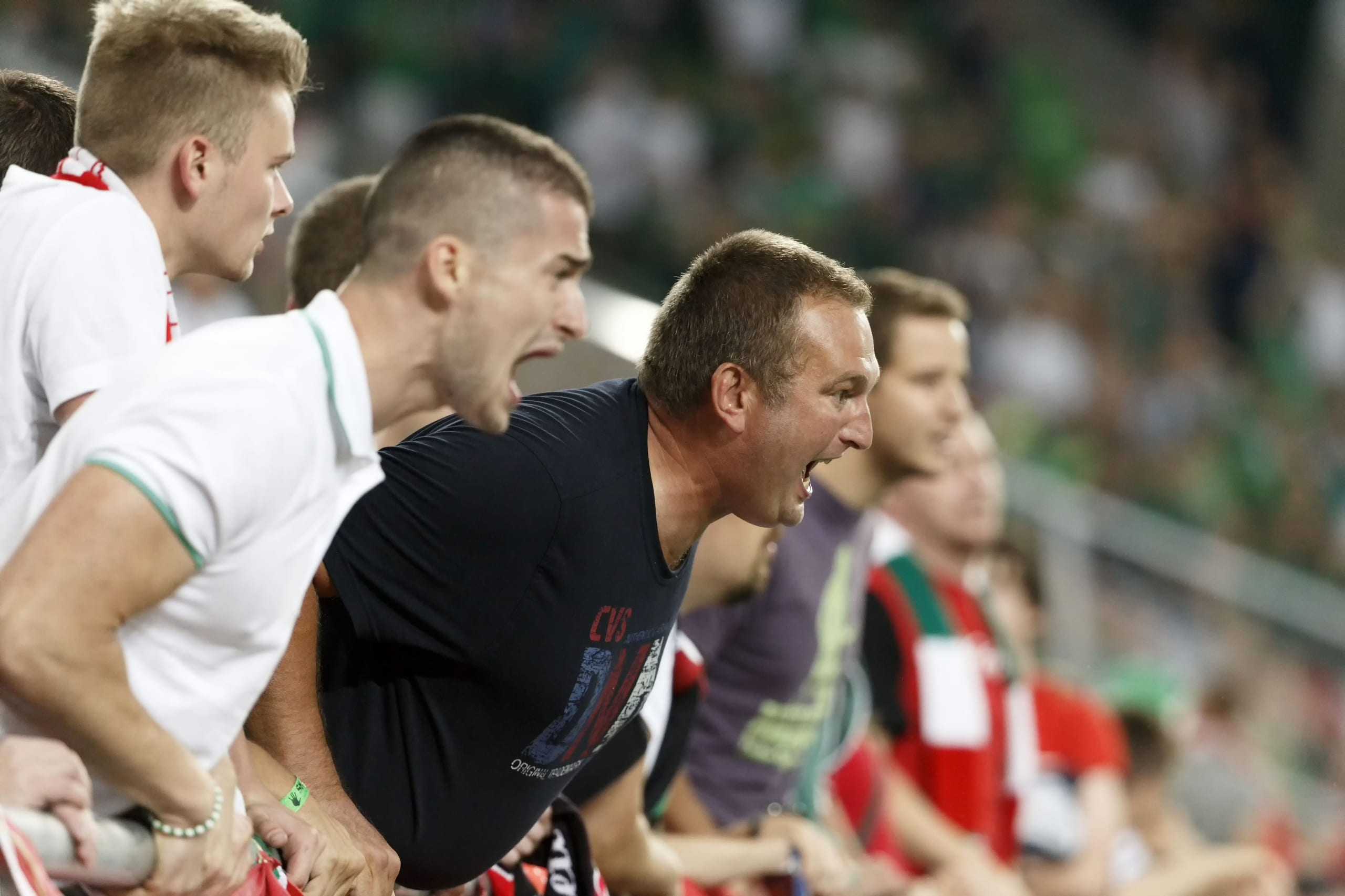 Helpful Words and Phrases
Listen and repeat. 聞いてリピートしましょう。
horrify

怖がらせる

ex.

The violence in the movie horrified some people.

run into (something)

(何かに)衝突する

ex.

The jogger ran into a tree because he was looking at his smartphone.

taunt

[あざける、冷やかす

ex.

Jenny isn't very nice. She often taunts other children.

heckle

やじる、侮辱する

ex.

A man was heckling a comedian, so they made him leave the club.

confront

対決する

ex.

Kyle isn't very aggressive, so he doesn't usually confront people.
Article
Read the article below and answer your tutor's questions.記事を読んで講師からの質問に答えましょう。
Bad fan behavior has been a problem at sporting events for many years, but according to players and experts, it's getting much worse. Over the past three years, about 50,000 referees and other officials for high school sports in the US have quit. The most common reason was bad behavior from both parents and fans.
On the professional level, fan behavior at a recent New York Yankees game horrified many people. After Cleveland player Steven Kwan ran into the outfield wall, Yankees fans began to taunt him. They continued to heckle Kwan while he was receiving medical treatment, so his teammate Miles Straw almost climbed the wall to confront the fans. At the end of the game, Yankees fans threw trash on the field where the Cleveland players were standing.
NBA player Miles Bridges also had a recent incident with fans. While Bridges was leaving the basketball court, Atlanta Hawks fans began to heckle him. Bridges threw his mouthguard at one of the aggressive fans, but he missed and hit a 16-year-old girl instead. Bridges was fined $50,000 (about ¥6.5 million) by the NBA.
Discussion
Choose a topic and discuss the questions with your tutor.トピックを選び、質問に基づいて議論しましょう。
In your opinion, should fans be allowed to taunt and heckle players? Why or why not? Discuss.

Do you think it's okay for players to confront aggressive fans? Why or why not? Discuss.

In your opinion, what sport has the wildest fans (ex. soccer, hockey)? Why? Discuss.
Do you agree that fan behavior at sporting events is getting much worse? Why or why not? Discuss.

In your opinion, should alcohol be allowed at sporting events? Why or why not? Discuss.

In your opinion, should it be legal to gamble on sporting events? Why or why not? Discuss.
Feedback
PERSONALIZED FEEDBACK
RANGE
表現の幅
語彙をどの程度使えるか
COHERENCE
一貫性
論理的な話し方ができるかどうか
PHONOLOGY
音韻
発音が相手にとって
聞き取りやすいか