Warm Up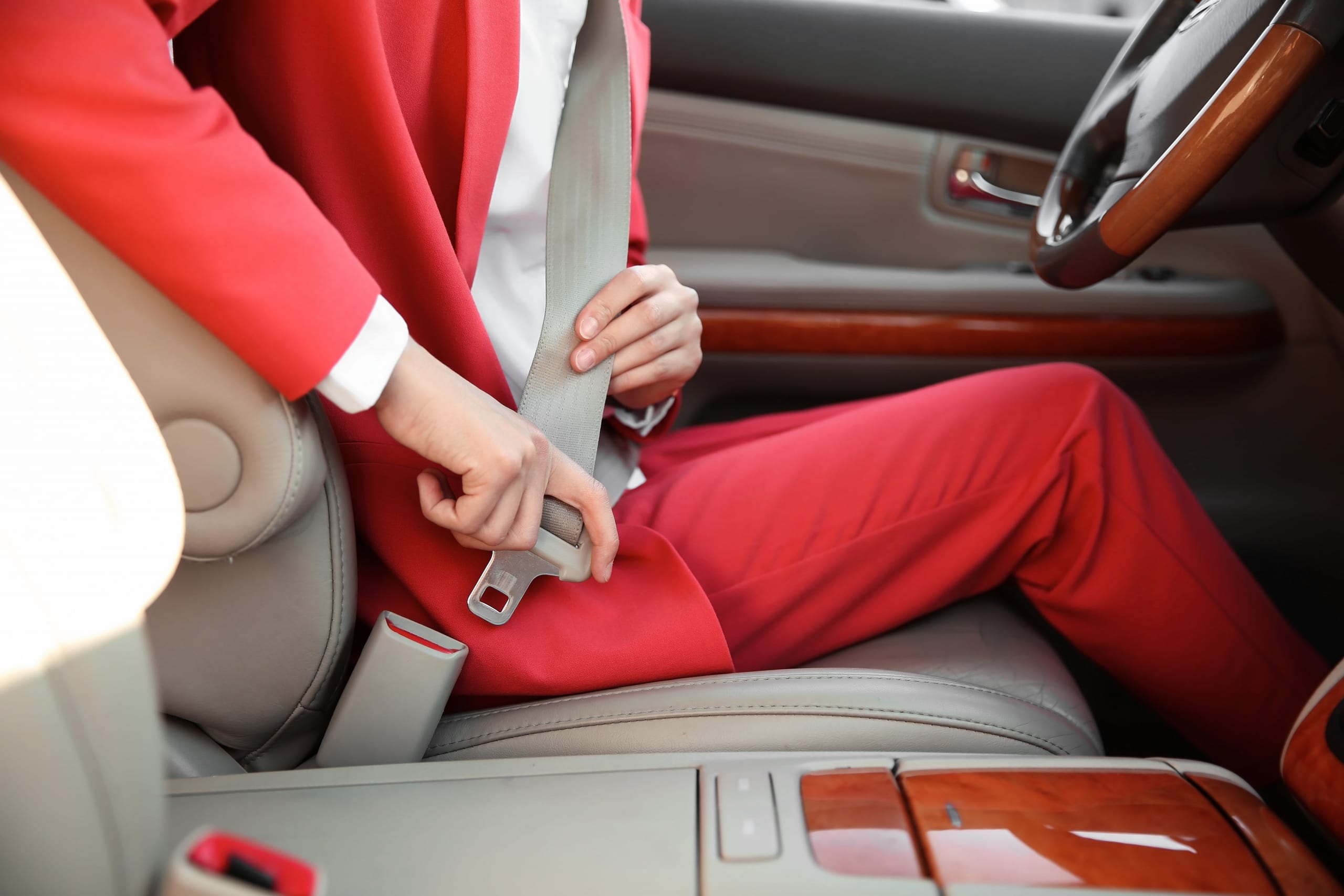 Helpful Words and Phrases
Listen and repeat. 聞いてリピートしましょう。
buckle up

(自動車などの)シートベルトを締める

ex.

Did everyone buckle up? Okay, let's go!

distracted driving

不注意運転、ながら運転

ex.

Looking at your phone is a kind of distracted driving.

speed

制限速度以上で飛ばす、スピード違反する

ex.

My mom never speeds; she's a slow driver.

ex.

Smartphone usage has increased a lot since 2010.

mandatory

(法律、規則により)強制的な、義務的な

ex.

Passports are mandatory for international travel.
Article
Read the article below and answer your tutor's questions.記事を読んで講師からの質問に答えましょう。
General Motors (GM) is experimenting with a new feature called Buckle to Drive. With the feature, drivers who don't use their seat belt must wait 20 seconds before they can move their car. GM is hoping that the delay will push more drivers to buckle up. However, drivers who really don't want to use a seat belt can turn off the feature.
Almost 40,000 people died on US roads in 2020. The major causes of accidents were distracted driving and speeding, but seat belt usage has also become a problem. Almost half of all deaths were people who were not wearing seat belts, an increase of 15% from 2019 to 2020.
The idea behind Buckle to Drive is not new. Thanks to a feature in many 1974 models, drivers had to buckle up before they could turn on their car. This increased seat belt usage by 41% in less than a year, but many people complained that seat belt usage should not be mandatory, and the feature quickly disappeared.
Discussion
Choose a topic and discuss the questions with your tutor.トピックを選び、質問に基づいて議論しましょう。
Do you think GM's Buckle to Drive feature is a good idea? Why or why not? Discuss.

In your opinion, should seat belts be mandatory for all people in a car (ex. the driver, people in the back seat)? Why or why not? Discuss.

Should seat belts be mandatory on public transportation (ex. taxis, buses)? Why or why not? Discuss.
In your opinion, is it ever okay to speed? Why or why not? Discuss.

Do you think it's ever okay to use a cellphone while driving? Why or why not? Discuss.

Do you think that most drivers in your country are safe drivers? Why or why not? Discuss.
Feedback
PERSONALIZED FEEDBACK
RANGE
表現の幅
語彙をどの程度使えるか
COHERENCE
一貫性
論理的な話し方ができるかどうか
PHONOLOGY
音韻
発音が相手にとって
聞き取りやすいか