Warm Up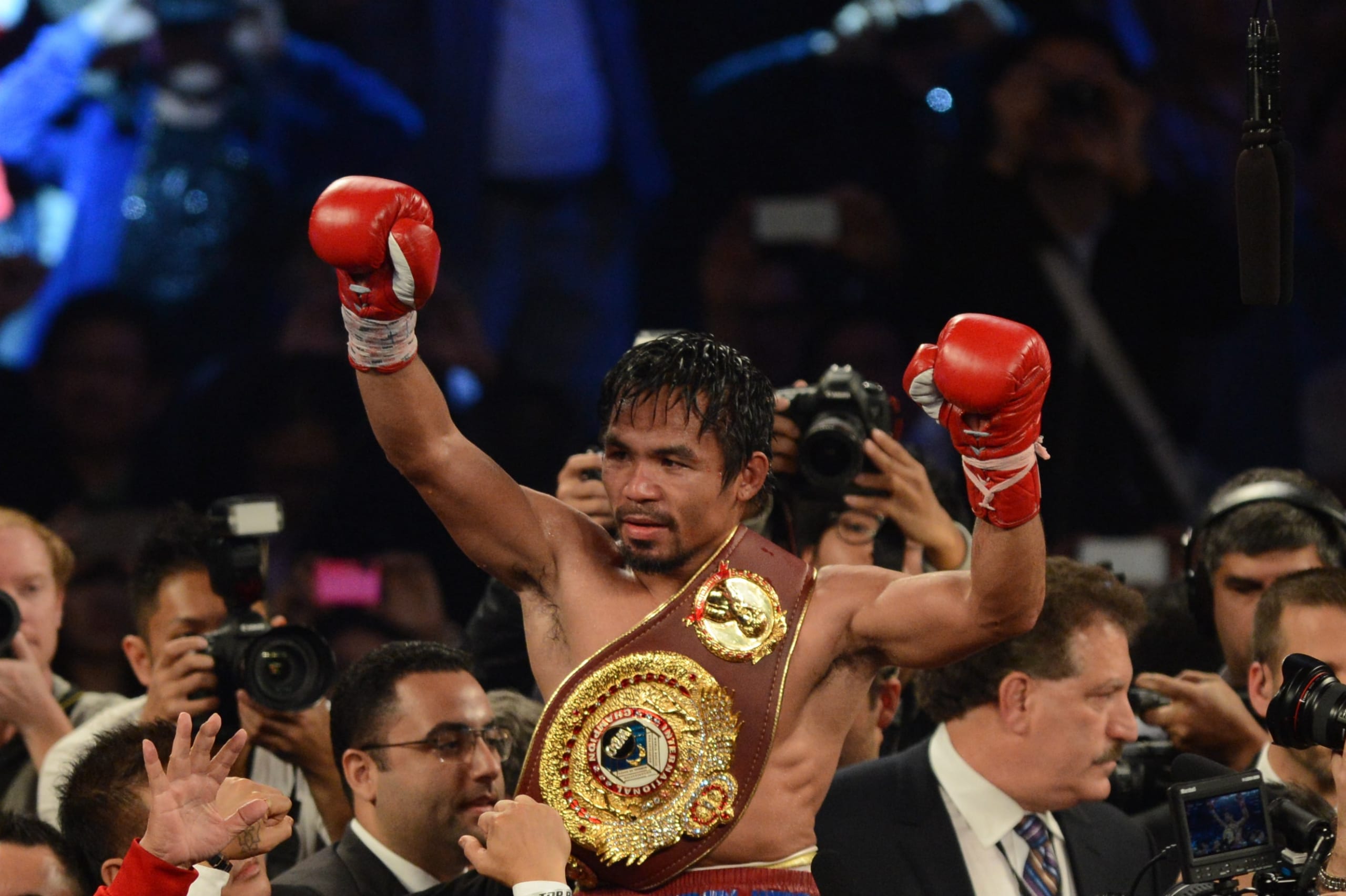 Helpful Words and Phrases
Listen and repeat. 聞いてリピートしましょう。
run for (something)

(何か)に立候補する

ex.

My grandpa ran for mayor of our town, but he lost.

a senator

上院議員

ex.

The senator gave a speech about the new law.

a term

任期、期間

ex.

In the US, you can only be president for two terms, and each term is four years.

pray

祈る

ex.

Every Sunday, Lisa goes to church to pray.

rags-to-riches

無一文(極貧)から大金持ちになった

ex.

It's a rags-to-riches movie about a poor teenager who becomes a millionaire when he wins a game show.
Article
Read the article below and answer your tutor's questions.記事を読んで講師からの質問に答えましょう。
World boxing champion Manny Pacquiao has announced that he might run for president of the Philippines in 2022. Currently, Pacquiao is a senator in the country, winning in 2016 with more than 15 million votes. If the boxer doesn't run for president next year, he can run for another term as senator. Pacquiao said that he'll announce his plans when his next boxing match is confirmed.
After two years of rest from boxing, Pacquiao's next match will probably be against American boxer Mikey Garcia. The details of their fight are still being discussed. Pacquiao and Garcia's fight was originally planned before the Covid-19 crisis.
When asked about his plans to run for president, Pacquiao said that he's still praying about it. The boxer added that government officials should focus on helping people during this difficult time, not personal political goals. Pacquiao grew up poor, and his well-known rags-to-riches story has made him very popular in the Philippines. The boxer has said that he hates politics and only wants to help people.
Discussion
Choose a topic and discuss the questions with your tutor.トピックを選び、質問に基づいて議論しましょう。
Athletes Running for Political Office
Do you think it's possible for Pacquiao to focus on his boxing and political career at the same time? Why or why not? Discuss.

Imagine that you're Pacquiao. Will you run for another term as senator, or will you run for president? Why? Discuss.

Do you think retired athletes can become good politicians? Why or why not? Discuss.
Pacquiao said that he hated politics. Do you believe him? Why or why not? Discuss.

What do you think are the qualities of a good politician (ex. intelligent, honest)? Why? Discuss.

In your opinion, does your country have many good politicians? Why or why not? Discuss.
Feedback
PERSONALIZED FEEDBACK
RANGE
表現の幅
語彙をどの程度使えるか
COHERENCE
一貫性
論理的な話し方ができるかどうか
PHONOLOGY
音韻
発音が相手にとって
聞き取りやすいか