Warm Up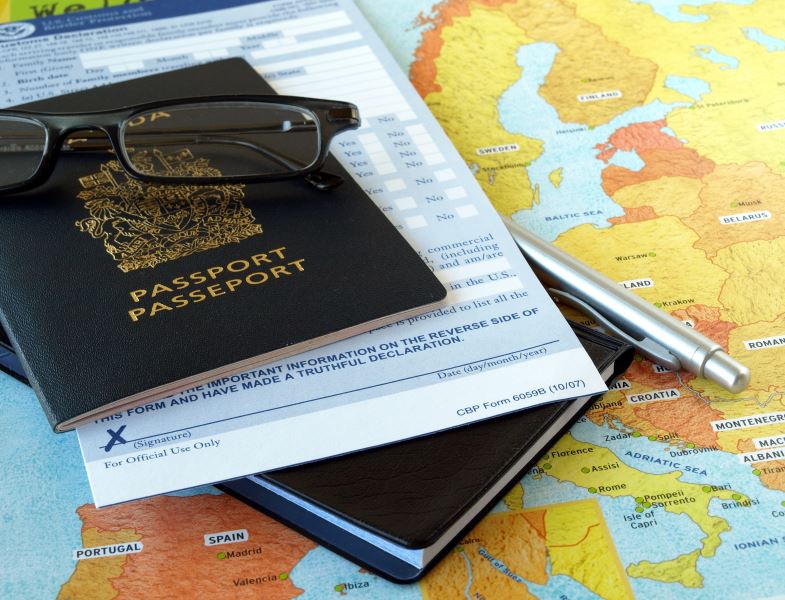 Helpful Words and Phrases
Listen and repeat. 聞いてリピートしましょう。
processing

処理

ex.

Processing important documents takes time, so you should do it early.

a renewal

更新

ex.

Dave was not offered a contract renewal, so he left the company in March.

an applicant

申請者

ex.

We are expecting a lot of applicants for the job.

citizenship

市民権

ex.

Jenny has American and Canadian citizenship.

at the last minute

直前に

ex.

I'm not happy because my friend canceled our trip at the last minute.
Article
Read the article below and answer your tutor's questions.記事を読んで講師からの質問に答えましょう。
FedEx is collaborating with RushMyPassport, a US passport service agency, to deliver new passports in just one day. The new service offers American passport processing and renewals. It can replace lost or stolen passports as well. Applicants also have the option to have their passport photos updated.
Applicants can fill out an application form online or in person. They need to show documents such as proof of citizenship and their current passport. After submitting the form, applicants can track their application's progress. The service price is based on the processing time of the passports. The cheapest option costs $99 but takes 10-12 days to process. The fastest processing costs $449 and takes only one day.
According to FedEx's CEO, the new service is useful for people who need to renew or replace their passports at the last minute. She's hopeful that the collaboration will make it easier to renew or replace passports quickly and safely.
Discussion
Choose a topic and discuss the questions with your tutor.トピックを選び、質問に基づいて議論しましょう。
Should people be allowed to pay more to get their passports faster? Why or why not? Discuss.

How early should you buy your plane/train tickets and book your hotel? Why? Discuss.

How early should people prepare for a trip (ex. a day before, a week before)? Why? Discuss.
Should government services in your country (ex. renewing a passport, getting a driver's license) be faster? Why or why not? Discuss.

Do you think that faster service is always better? Why or why not? Discuss.

Should faster service always be more expensive? Why or why not? Discuss.
Feedback
PERSONALIZED FEEDBACK
RANGE
表現の幅
語彙をどの程度使えるか
COHERENCE
一貫性
論理的な話し方ができるかどうか
PHONOLOGY
音韻
発音が相手にとって
聞き取りやすいか