Warm Up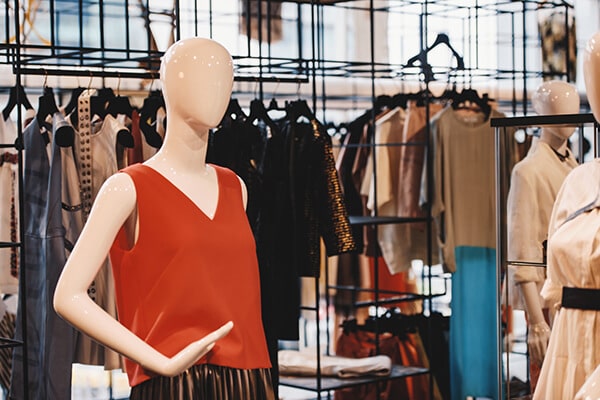 Helpful Words and Phrases
Listen and repeat. 聞いてリピートしましょう。
attract (someone's) attention

(誰かの)注目を集める

ex.

The speaker attracted the audience's attention by telling a funny story.

ex.

Many people were amazed when the emerging singer won the Song of the Year.

ex.

A lot of actors have been wearing black coats recently. It must be fashionable these days.

ex.

Diane turns silk textiles into wonderful dresses.

ex.

She is inspired to do her best after seeing her friend succeed.
Article
Read the article below and answer your tutor's questions.記事を読んで講師からの質問に答えましょう。
In the world of fashion, a 69-year-old Australian woman is attracting a lot of people's attention. Stephanie Reynolds has been recognized as an emerging artist because of her fashionable clothes made of paper. At 69 years old, Reynolds decided to change her career from business management to fashion design. She said she has always loved textiles. Now, she's challenging herself by creating clothes from Japanese tissue paper.
In the past 12 months, Reynolds has held a fashion show and her own exhibition. She wishes others would be inspired to try something new. She is now dreaming that her art will be shown around the world. Currently, her work is part of an exhibition at the Launceston Queen Victoria Museum and Art Gallery that focuses on ten emerging artists.
However, she says it's funny to be considered an emerging artist. But experts say it's perfectly acceptable for someone of her age to be given the honor. According to Ashley Bird from Launceston Queen Victoria Museum, emerging art is not based on age. She also said that a lot of artists started their work in their 40s or 50s.
This material was based on an article by The Associated Press.
Discussion
Choose a topic and discuss the questions with your tutor.トピックを選び、質問に基づいて議論しましょう。
Stephanie Reynolds is attracting attention because of her fashionable clothes made of paper. What do you think of this kind of art (ex. interesting, ordinary)? Why? Discuss.

Who is your favorite artist? Why do you like his/her art? Discuss.

In your opinion, should emerging artists be recognized or given an award? Why or why not? Discuss.
Do you like being fashionable? Why or why not? Discuss.

Do you think all fashionable things are expensive? Why or why not? Discuss.

Who is an actor/actress that you consider fashionable? Discuss.
Feedback
PERSONALIZED FEEDBACK
RANGE
表現の幅
語彙をどの程度使えるか
COHERENCE
一貫性
論理的な話し方ができるかどうか
PHONOLOGY
音韻
発音が相手にとって
聞き取りやすいか