Warm Up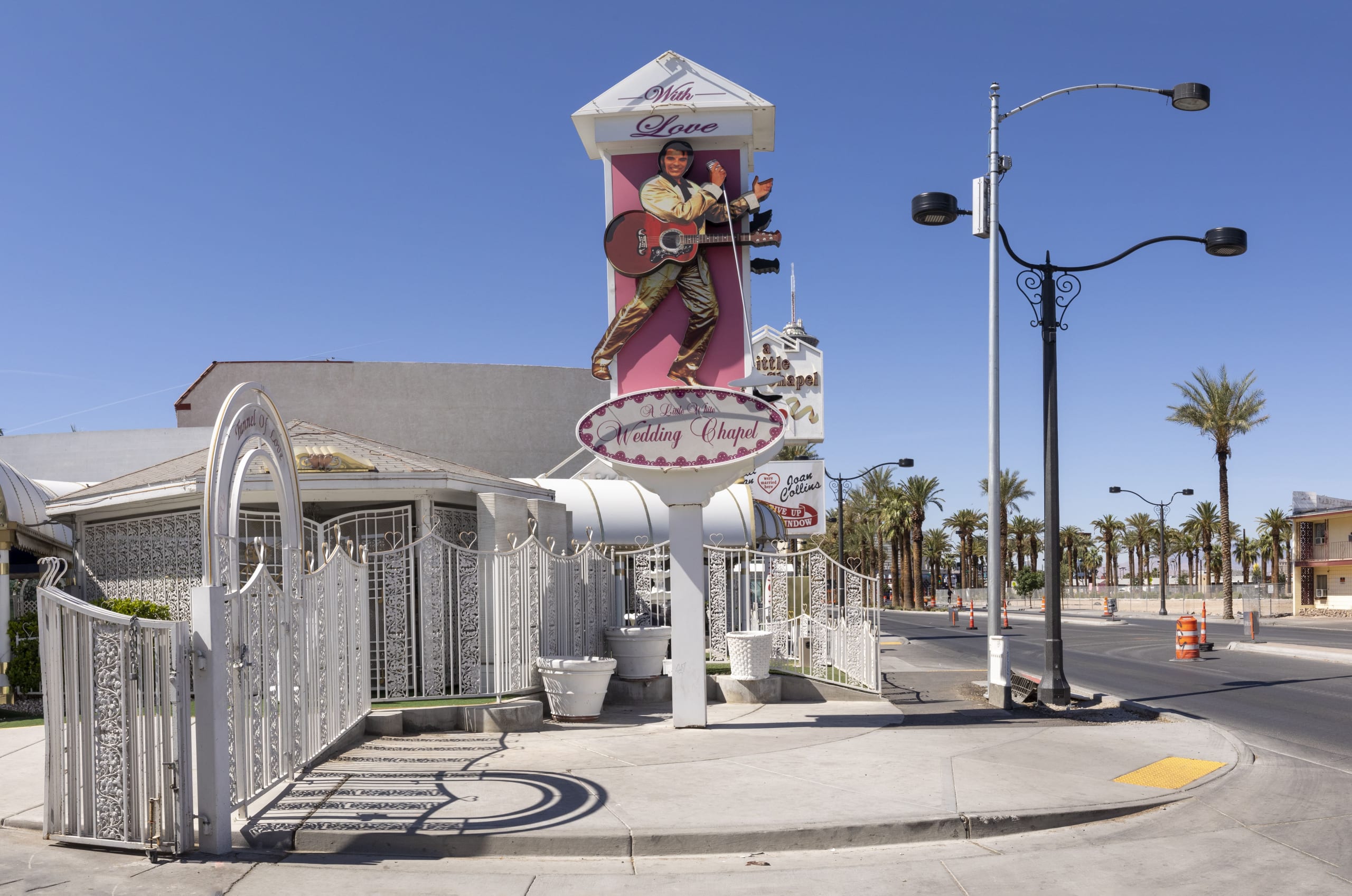 Helpful Words and Phrases
Listen and repeat. 聞いてリピートしましょう。
ex.

My company controls the licensing for several famous anime and manga series.

ex.

The sign on the door says, "NO UNAUTHORIZED ACCESS."

an impersonator

他人になりすます人、物まね芸人

ex.

My friend is a Michael Jackson impersonator. He can dance really well!

a destination wedding

リゾート挙式、新郎新婦が住んでいる地域以外で行われる挙式

ex.

Hawaii is a popular place for destination weddings.

ex.

We couldn't reserve the conference center, so we need to find a new venue for the event.
Article
Read the article below and answer your tutor's questions.記事を読んで講師からの質問に答えましょう。
A licensing company has ordered several Las Vegas wedding chapels to stop offering Elvis-themed weddings. Authentic Brands Group says that it wants to end all unauthorized use of the singer's name and image. The company controls the licensing for stars like Elvis, Marilyn Monroe, and Muhammad Ali, as well as over 50 brands.
Las Vegas is famous for its Elvis-themed weddings, where couples can be married by an Elvis impersonator. City officials say that the timing of the order couldn't be worse. Kayla Collins, owner of the Little Chapel of Hearts, explained that her business was finally starting to return after Covid-19, but now she doesn't know what will happen.
As one of the top destination wedding locations in the US, the Las Vegas wedding industry makes more than $2 billion (about ¥300 billion) every year. Elvis-themed weddings are the most famous, but the city has many other unique ceremonies such as drive-thru weddings, pirate ship weddings, and underwater weddings. You can even get married at Denny's! Many Las Vegas venues stream weddings online so that friends and family in other places can watch the ceremony.
Discussion
Choose a topic and discuss the questions with your tutor.トピックを選び、質問に基づいて議論しましょう。
Do you agree that the chapels should stop offering unauthorized Elvis-themed weddings? Why or why not? Discuss.

In your opinion, why are the Elvis-themed weddings so popular in Las Vegas (ex. they're funny, people still love Elvis)? Discuss.

Elvis is often called the King of Rock 'n' Roll. Do you agree with this title? Why or why not? Discuss.
In your opinion, which type of unique Las Vegas wedding is the best: Elvis-themed weddings, drive-thru weddings, pirate ship weddings, underwater weddings, or Denny's weddings? Why? Discuss.

How do you feel about destination weddings (ex. fun, too expensive for guests)? Why? Discuss.

Many couples go to Las Vegas to get married without their families. What do you think about this (ex. a fun surprise, not good)? Why? Discuss.
Feedback
PERSONALIZED FEEDBACK
RANGE
表現の幅
語彙をどの程度使えるか
COHERENCE
一貫性
論理的な話し方ができるかどうか
PHONOLOGY
音韻
発音が相手にとって
聞き取りやすいか