Warm Up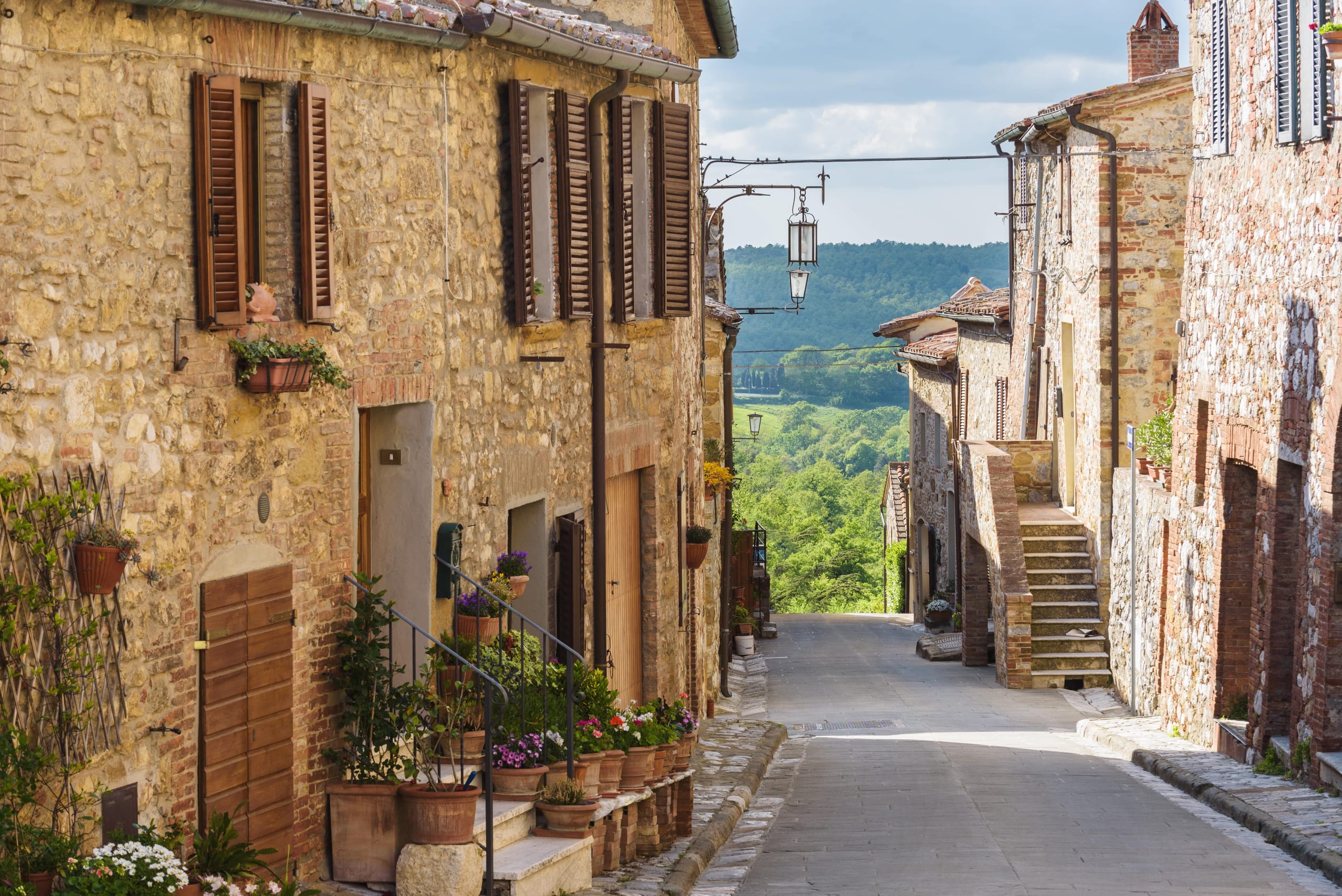 Helpful Words and Phrases
Listen and repeat. 聞いてリピートしましょう。
renovations

修復、修理、リフォーム

ex.

My office building is really old and needs a lot of renovations.

a perk

特典

ex.

Free coffee is one of the perks of working at a café.

property taxes

固定資産税

ex.

My parents pay a lot of property taxes because they own several buildings.

fix up

修理する

ex.

My brother plans to fix up my dad's old motorcycle.

a grove

(小規模な)果樹園

ex.

There are a lot of orange groves in Florida.
Article
Read the article below and answer your tutor's questions.記事を読んで講師からの質問に答えましょう。
Troina, a historic village in Sicily, Italy, is auctioning off houses for €1 (about ¥128). The town is also giving buyers up to €25,000 (about ¥3.2 million) to help pay for renovations. Troina is auctioning off 30 houses at first, but it plans to sell 100 more homes in the future.
In addition to the low price tag and money for renovations, Troina is offering new homeowners another perk: no property taxes for up to three years. However, buyers must begin renovations within two years. The village explained that most of the €1 homes are in need of major repairs and upgrades. Troina is also offering homes that have already been fixed up, but they cost at least €10,000. Buyers of these homes can receive up to €8,000 from the village.
Troina is located at the edge of Nebrodi Park, Sicily's largest national park. There are also lakes, orange and olive groves, and an active volcano nearby. The village is considered to be one of the most beautiful towns in Italy.
Discussion
Choose a topic and discuss the questions with your tutor.トピックを選び、質問に基づいて議論しましょう。
Do you think buying a €1 house in Troina is a good idea? Why or why not? Discuss.

Do you agree that there should be a deadline for the renovations (ex. within 2 years, within 5 years)? Why or why not? Discuss.

Do you think your country should offer the same (ex. 100-yen houses, money to renovate old houses)? Why or why not? Discuss.
Do you think the cheap houses in Troina will encourage many people to move to Italy? Why or why not? Discuss.

In your opinion, what are the advantages and disadvantages of living abroad? Why? Discuss.

Imagine that you can live in any country you want for one year. What country will you choose? Why? Discuss.
Feedback
PERSONALIZED FEEDBACK
RANGE
表現の幅
語彙をどの程度使えるか
COHERENCE
一貫性
論理的な話し方ができるかどうか
PHONOLOGY
音韻
発音が相手にとって
聞き取りやすいか