Warm Up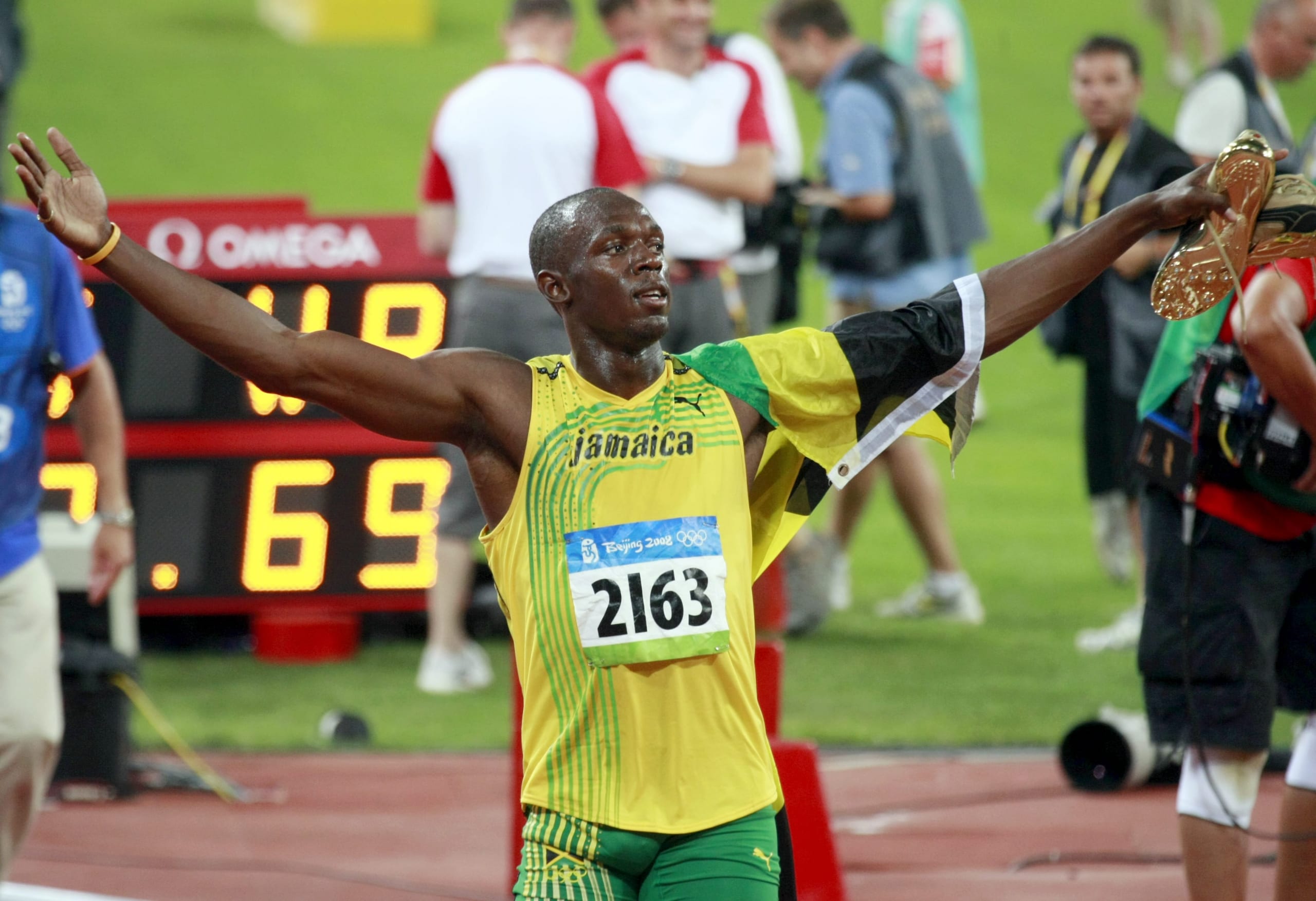 Helpful Words and Phrases
Listen and repeat. 聞いてリピートしましょう。
name after

~の名をとって名づける

ex.

My sister Marilyn was named after a famous Hollywood actress.

expect a child

妊娠している

ex.

Henry and his wife are expecting a child; they're very excited because it's their first baby.

rise to fame

有名になる

ex.

The band rose to fame in the '80s after releasing their second album.

encourage

(~するように)勧める、奨励する

ex.

The government encouraged citizens to stay at home during the storm.

follow in (one's) footsteps

(人の)志を継ぐ、(人と)同じ道を歩む

ex.

Jane's mom is a lawyer. Jane is studying law to follow in her footsteps.
Article
Read the article below and answer your tutor's questions.記事を読んで講師からの質問に答えましょう。
Nearly two months after the birth of his daughter, famous Olympic athlete Usain Bolt has finally announced her unique name: Olympia Lightning Bolt. The track and field star says that his daughter was named after Olympia, Greece, the location of the first Olympic Games. Bolt and his girlfriend, Kasi Bennet, first announced that they were expecting a child last January. The couple shared pictures of Olympia on social media when they celebrated Kasi's birthday in July.
Usain Bolt rose to fame because of his record-breaking performances in the Olympics. He is an eight-time Olympic gold medalist. Bolt is nicknamed "Lightning Bolt" and is often considered to be the world's fastest person. However, Bolt retired three years ago because of a thigh injury.
Despite being a famous athlete, Bolt said that he won't encourage his daughter to follow in his footsteps because he doesn't want her to feel pressure. However, he explained that if Olympia decides to become an athlete, he will support her.
Discussion
Choose a topic and discuss the questions with your tutor.トピックを選び、質問に基づいて議論しましょう。
Do you think it's a good idea for parents to give their children unique names? Why or why not? Discuss.

If a person doesn't like his/her name, should he/she be allowed to change it? Why or why not? Discuss.

What should parents think about when choosing a name for their children (ex. the meaning, how the name sounds)? Why? Discuss.
Following in Someone's Footsteps
Do you think parents should push their children to follow in their footsteps? Why or why not? Discuss.

Would you like to follow in someone's footsteps (ex. your mom, a famous person)? Why or why not? Discuss.

Do you think it's easier to follow in someone's footsteps or follow your own dreams? Why or why not? Discuss.
Feedback
PERSONALIZED FEEDBACK
RANGE
表現の幅
語彙をどの程度使えるか
COHERENCE
一貫性
論理的な話し方ができるかどうか
PHONOLOGY
音韻
発音が相手にとって
聞き取りやすいか