Warm Up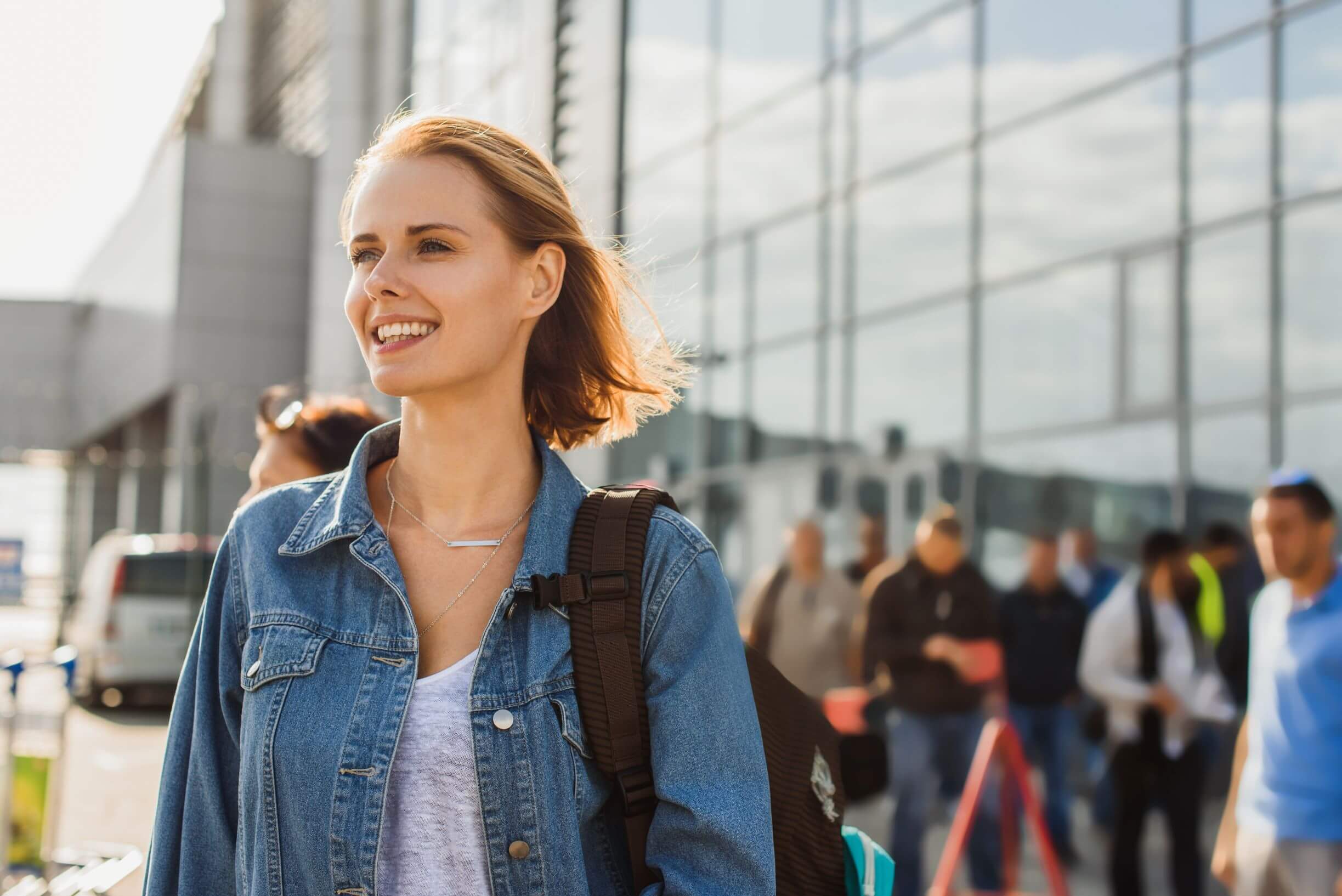 Helpful Words and Phrases
Listen and repeat. 聞いてリピートしましょう。
a national

国民

ex.

I met a lot of different foreign nationals at the international school.

stranded

(人などを)立ち往生させる

ex.

We were stranded on the island for three days because of heavy rain.

run out

(人が)使い果たす、(…が)なくなる

ex.

I need to go to the gas station because I'm running out of gas.

in exchange for

~と交換(引き換え)に、~の代わり(見返り)に

ex.

On Earth Day, the stores give customers eco bags in exchange for old plastic bags.

self-isolation

自己隔離

ex.

When you're in self-isolation, you can't go out, and people can't visit you.
Article
Read the article below and answer your tutor's questions.記事を読んで講師からの質問に答えましょう。
British national Jazz Turner finally returned home after she was stranded overseas due to the coronavirus. She had spent 18 months backpacking and working around Australia, but she decided to go back to the UK after the coronavirus crisis started. However, it was difficult for her to reserve a flight home because of high ticket prices and canceled flights.
While she was stranded in Australia, Turner started to run out of money. Luckily, a hostel allowed her to stay for free in exchange for cleaning the place. She contacted the British Embassy, but they said that they couldn't help her return to the UK. Turner was finally able to go home when a British politician told the Foreign Office about her situation. After spending two weeks in self-isolation, she's now safe at home with her family.
Turner was just one of the many British nationals all over the world who got stranded. The UK's Foreign Office knows that many UK tourists are having trouble returning home. It's currently working very hard to support these British nationals.
Discussion
Choose a topic and discuss the questions with your tutor.トピックを選び、質問に基づいて議論しましょう。
Do you think that the government is responsible for helping tourists go home when they get stranded overseas? Why or why not? Discuss.

Do you think that airlines should be allowed to raise ticket prices during an international emergency? Why or why not? Discuss.

If you're stranded in another country during an international emergency, is it always a good idea to try to go home?
Do you think it's a good idea to travel around another country for over a year? Why or why not? Discuss.

Do you think that working in exchange for a free place to stay is a good way to save money while traveling? Why or why not? Discuss.

Do you think it's better to travel around another country alone or with other people? Why? Discuss.
Feedback
PERSONALIZED FEEDBACK
RANGE
表現の幅
語彙をどの程度使えるか
COHERENCE
一貫性
論理的な話し方ができるかどうか
PHONOLOGY
音韻
発音が相手にとって
聞き取りやすいか