INTRODUCE
Business etiquette differs from country to country. Talking about it can help you avoid potential misunderstandings.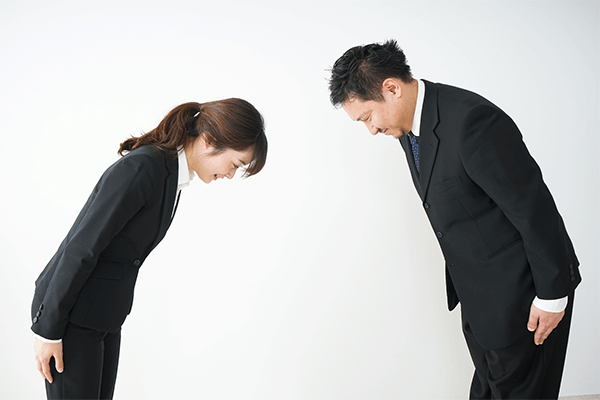 PRESENT
STEP A EXPRESSIONS
I. Go over the expressions with your tutor.
1. An unwritten rule is a practice that many people follow even though it hasn't been officially implemented or written down on paper.

There's an unwritten rule at the office that members of the same team should have lunch together once a week.

2. When somebody does something out of courtesy, they're doing it in order to be polite, not because they want to do it.

She was really busy, but she invited the visitor to lunch out of courtesy.

3. It's customary to… is used to talk about things that are commonly done.

At my company, it's customary to wear slippers inside the office.

II. What are some rules at your workplace, school, or home? Talk about them using the expressions above.
STEP B PRONUNCIATION
When one word ends in /t/ and the next word starts with a vowel sound, the /t/ is often pronounced as /d/.
Phrase
Example

out of

/ oud-uhv /

I did it / oud-uhv / courtesy.
UNDERSTAND
SPEAKING
Toru is talking to Peter, an American coworker who is visiting from the Los Angeles office.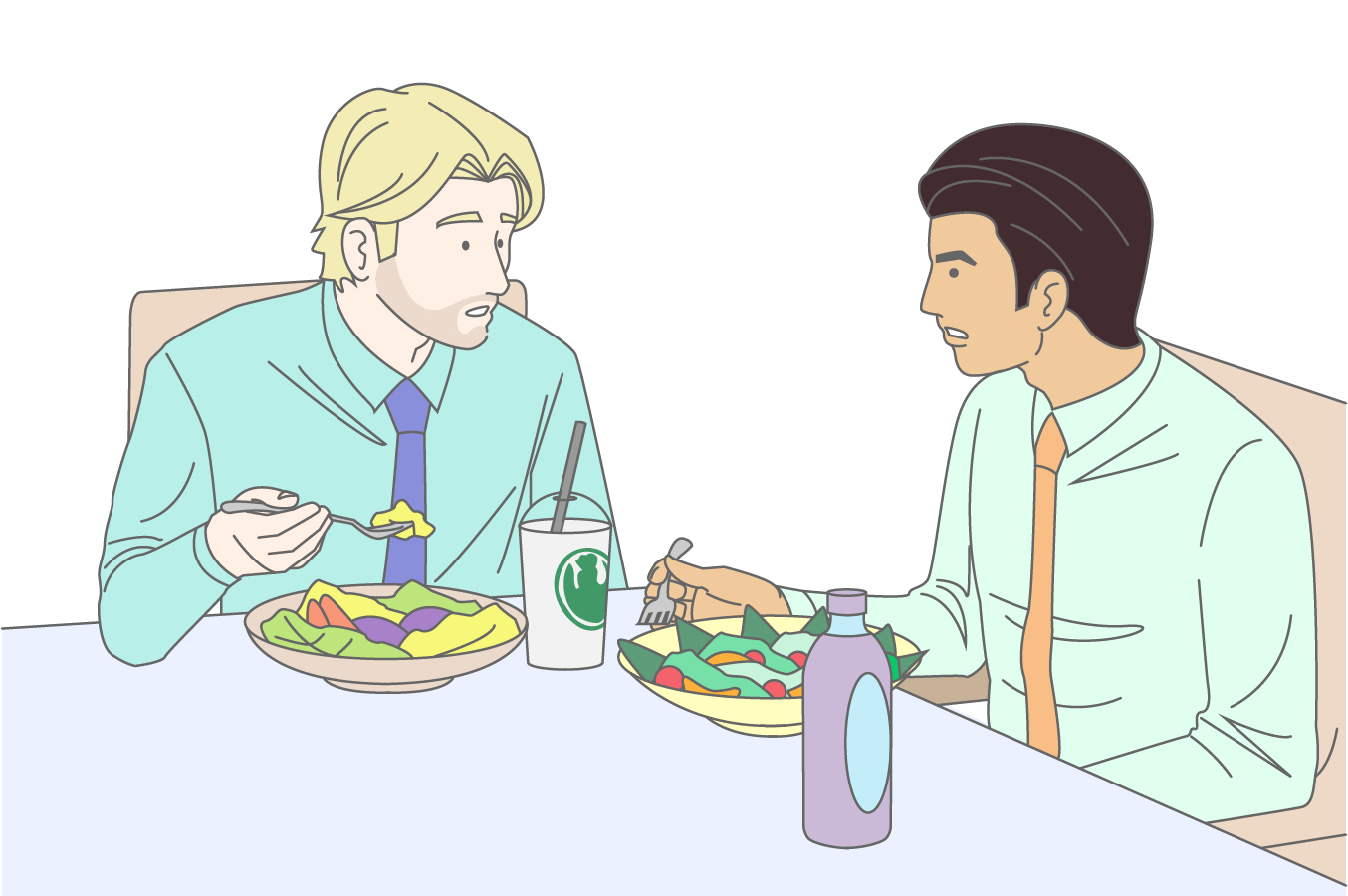 Toru:

Peter, I'm going to visit some clients later to give out my new business cards. Do you want to go with me? I'm going to the Nihon Trading office first.

Peter:

Huh? Haven't you given them your business cards before?

Toru:

Yeah, three months ago, but they just said "sales representative." My new ones say "lead sales representative."

Peter:

Well, you could just tell them that you're the lead now, you know. I don't think you need to actually hand them new cards. That seems like a waste of time.

Toru:

I'm not just doing it out of courtesy, Peter. It's a good opportunity to do a bit more networking. And besides, I want to show them off! They're printed on a special type of tear-proof paper.

Peter:

(laughs) That's nice, but they're probably just going to put them in their pockets and forget all about them.

Toru:

This is Japan, Peter! We never do that. It's customary to keep business cards in card holders. Business cards are not just pieces of paper – they represent the clients themselves. You shouldn't stuff them in your pockets or write on them.

Peter:

Oh, wow. I didn't know there were so many unwritten rules about business cards here! I guess I need to learn more about Japanese business etiquette.
TRIVIA
Compared to Japanese business card etiquette, American business card etiquette is very informal. In the United States, it's normal to use just one hand to pass someone your business card. It's also perfectly acceptable to write on business cards in front of your client, put them in your pocket, and even fold them.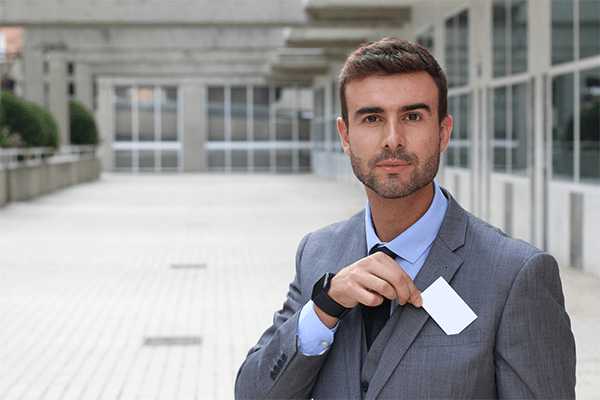 PRACTICE
STEP A EXERCISE
Replace the underlined parts with expressions from the box. Some expressions may be used more than once.
an unwritten rule
out of courtesy
it's customary to
It's a tradition to send New Year's cards to clients.
Buying omiyage for our coworkers is not a formal policy, but everyone does it.
You should always keep other people's business cards to be polite.
Usually, people exchange business cards at business conferences.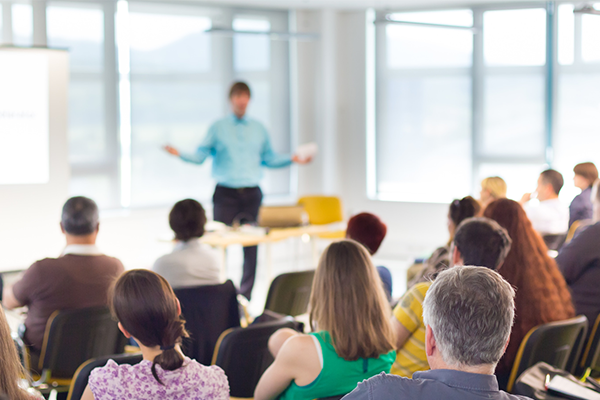 STEP B EXERCISE
Follow the instructions in parentheses using the expressions in the box and your own information.
an unwritten rule
out of courtesy
it's customary to
(Say what you traditionally do when you visit a shrine or temple.)
(Say an unofficial rule you follow when you're at a restaurant.)
(Say what you usually do on the train to be polite.)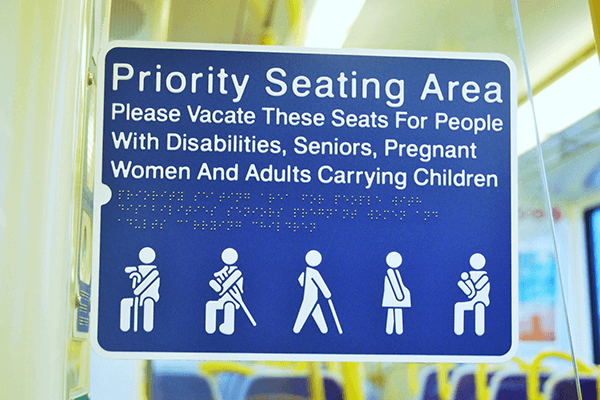 CHALLENGE
Challenge 1
A coworker from your company's overseas branch has come to Japan to have meetings with several Japanese clients. He's/She's not familiar with Japanese business etiquette. Help him/her prepare for the meetings.
Today's Expressions
an unwritten rule
out of courtesy
It's customary to…
Challenge 2

If Time
Allows
1

ETIQUETTE

2

BUSINESS CARDS

3

BEING POLITE

In Japan, why is etiquette so important?
Are there any situations where it's okay to not follow etiquette?
Which Japanese etiquette rules are most often broken by foreign visitors?
Have you ever broken another country's etiquette rules?

What information do you usually put on your business card?
Is the design of business cards important?
How long would you keep someone's business card?
Do you think people will continue to use business cards for a long time?

In Japan, what do people usually do out of courtesy for others?
What do you think motivates people to do something out of courtesy?
Have you ever done something that you didn't want to do but did anyway out of courtesy?
Do you agree that people should always give up their seats on the train to pregnant women, children, and the elderly out of courtesy?
FEEDBACK
I can talk about business etiquette.
LESSON GOAL ACHIEVEMENT
4


Very Good

Could complete the task with ease

3


Good

Could complete the task with some clarifications

2


Fair

Could complete the task with additional instructions

1


Poor

Could somehow complete the task with difficulty
PERSONALIZED FEEDBACK
RANGE
the ability to use a wide variety of vocabulary
ACCURACY
the ability to speak correctly
FLUENCY
the ability to speak smoothly without pauses or fillers
INTERACTION
the ability to manage a conversation