IN THIS LESSON, YOU WILL
1. Tell your friend how you feel about her sudden marriage.
2. Read a message from your friend complaining about her new spouse.
3. Give your friend advice on a married person's priorities.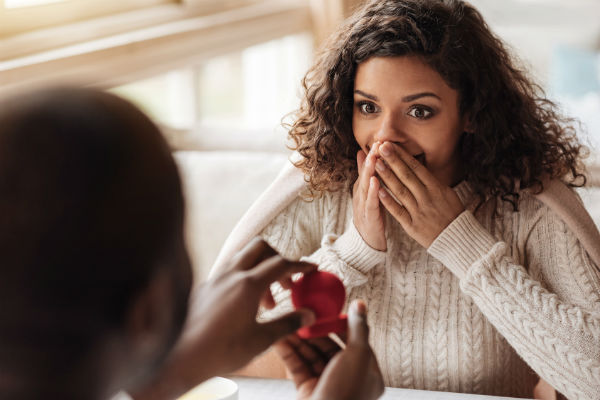 PRACTICE
STEP A EXERCISE
Read the social media posts. Then, choose T for true and F for false. If F, give the correct answer.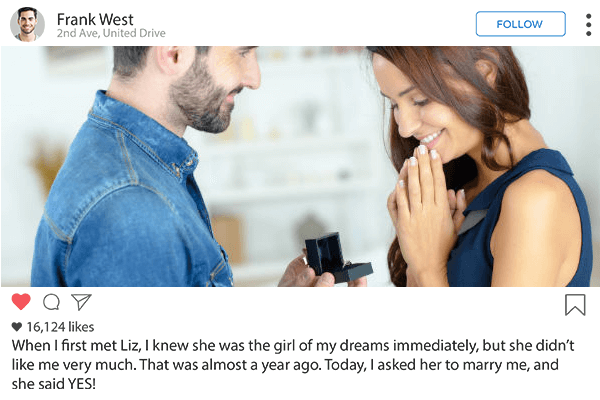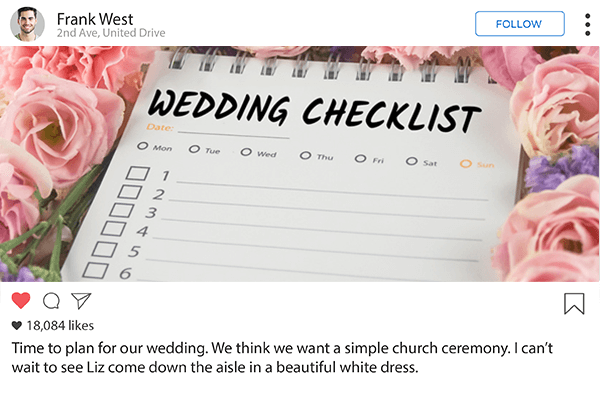 For Frank, it was love at first sight. ( T / F )
Liz fell head over heels for him from the very beginning. ( T / F )
Their big day is going to be simple. ( T / F )
Liz decided to break with tradition for her wedding gown. ( T / F )
STEP B EXERCISE
Respond to the statements using the expressions in parentheses.
I have a presentation tomorrow, but I'll finish preparing for it in the morning. I'm going out tonight!
Today is a nightmare. After I do a few hours overtime, I'm going to have to vacuum, do the laundry, and make dinner for my family.
Who does the food shopping at your house?
Andy struggled to pay the electricity bill last week, but he bought another video game today.
(get one's priorities straight)
MISSION
Challenge 1
Your friend is getting married to someone that she just met! Tell her your opinion about her sudden marriage.
Remember?
love at first sight
fall head over heels for someone
meant to be
one's big day
break with tradition
antiquated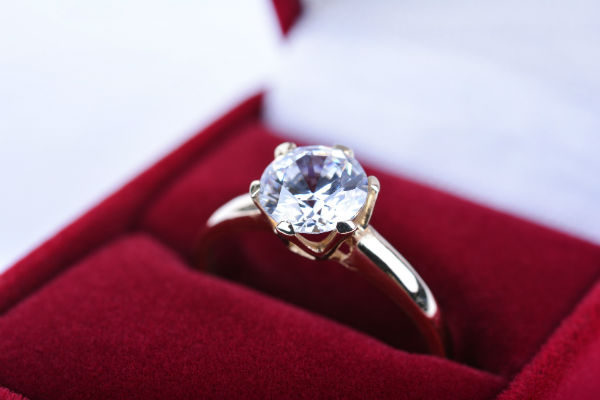 Challenge 2
It's been a month since your friend got married. She just sent you an email. Read it.
Remember?
couldn't care less about something
at the top of the list
a pigsty
split the chores
Alex went drinking with his friends again last weekend! I'm getting tired of this. He's acting like he's not married! He always comes home late from work and spends most of his days off with his friends.
You know, I'm beginning to wonder if marrying him was the right decision. Right now, his friends seem to be at the top of the list. It's like he couldn't care less about our marriage. I do 90% of the housework too! It feels like I'm constantly cleaning because he always turns the house into a pigsty.
I wish he'd start acting more like a married man. It'd be great if he'd spend more time with me, and I'd definitely appreciate it if he split the chores with me too. I don't know what to do anymore… I hope we can get together soon to talk.
Challenge 3
After reading your friend's sad email, you invited her out for coffee. Give her advice on priorities.
Remember?
split the chores
fall on someone
couldn't care less about something
at the top of the list
get one's priorities straight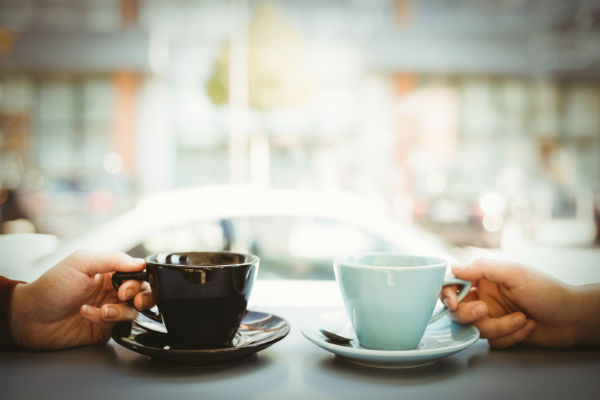 FEEDBACK
Help your friend navigate newlywed life.
MISSION ACHIEVEMENT
4


Very Good

Could complete the task with ease

3


Good

Could complete the task with some clarifications

2


Fair

Could complete the task with additional instructions

1


Poor

Could somehow complete the task with difficulty
PERSONALIZED FEEDBACK
RANGE
the ability to use a wide variety of vocabulary
ACCURACY
the ability to speak correctly
FLUENCY
the ability to speak smoothly without pauses or fillers
INTERACTION
the ability to manage a conversation