INTRODUCE
Each culture has their own way of celebrating weddings, so it's good to know how to talk about different wedding traditions.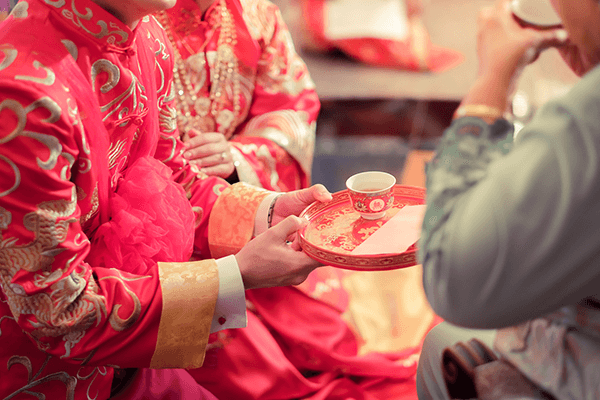 PRESENT
STEP A EXPRESSIONS
Go over the expressions with your tutor and answer the questions.
1. One's big day refers to a very special day in someone's life, especially a person's wedding day.

My fiancé and I want to have a really small wedding, so I decided to invite only my three closest friends for my big day.


Q: Which of these would you consider a more important big day?

| | |
| --- | --- |
| your 50th birthday | your wedding day |

2. To break with tradition means to purposefully do something different in order to avoid following a tradition.

The couple broke with tradition and got married in regular clothes.

Q: Which tradition are you more willing to break with?

| | |
| --- | --- |
| hatsumode | giving otoshidama |

3. If something is antiquated, it means that it's old-fashioned and outdated.

I think throwing rice at newlyweds is an antiquated tradition.

Q: Which tradition do you consider more antiquated?

| | |
| --- | --- |
| otsukimi | making cucumber horses and eggplant cows for Obon |
STEP B PRONUNCIATION
When the letter t appears between two vowel sounds, it is often pronounced as /d/.
Phrase
Example

antiquated

/ an-ti-kwey-did /

It's a really / an-ti-kwey-did / tradition.
UNDERSTAND
READING
Saori received an email from Catherine.
Hi, Saori!
You know all those magazines and brochures we looked through last weekend? I thought they would help, but they've just made things so much worse! I still have no idea what to do for my big day.
Honestly, I feel like wedding ceremonies in general are antiquated. I don't even really want to have one, but I agreed to have a small one to make my mom happy. You know how she can be. Anyway, my idea of a small 20-person ceremony has grown into a 100-plus-person nightmare! And she's pushing for me to have a totally Taiwanese wedding, but Jun is Japanese, so I think we should have a mix of traditions. But which ones??? I have no idea!
Also, some people are saying we should get married in a shrine and others are saying we should get married in a church, but I'm actually thinking about breaking with tradition and just having a wedding on the beach or something. What do you think?
Anyway, my lunch break is about to end, so I've got to wrap this up. Is it okay if I drop by after work tonight? I need your advice!
Catherine
TRIVIA
Did you know that the wedding-related expressions virgin road (バージンロード) and happy wedding (ハッピーウエディング) are actually Japanese English? The correct term for virgin road is aisle, and most wedding guests simply say congratulations to the newlywed couple.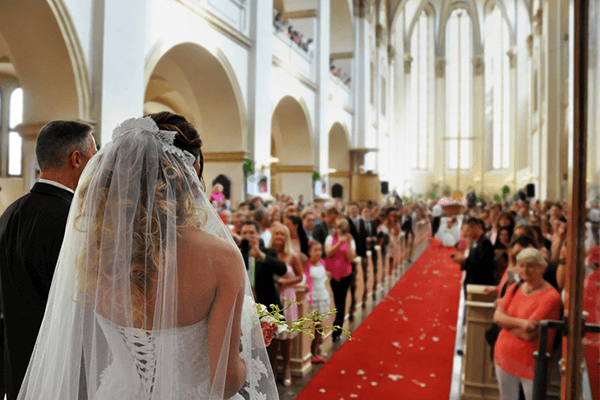 PRACTICE
STEP A EXERCISE
Choose the sentences that best use the underlined expressions.
1. __________.
Emily baked a huge cake for her big day.
Emily worked overtime to celebrate her big day.
2. __________.
Sarah broke with tradition when she chose her white wedding gown.
Sarah broke with tradition by wearing all black on her wedding day.
3. __________.
Thalia and Robert celebrated their big day with family and friends at their local park.
Tomorrow is Thalia and Robert's big day, so they'll spend it doing housework.
4. __________.
Beth and Duncan are having a traditional wedding because they think it's antiquated.
Beth and Duncan didn't exchange rings because they think it's an antiquated custom.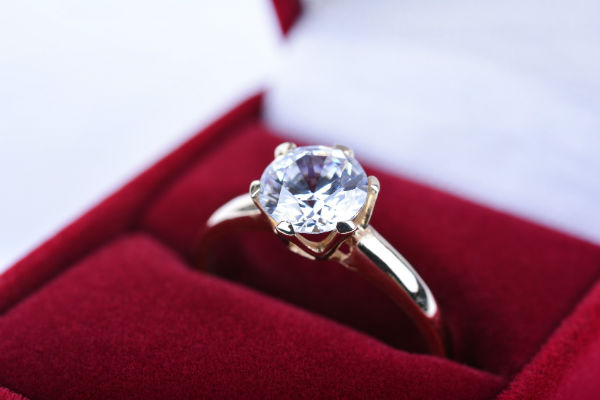 STEP B EXERCISE
Follow the instructions in parentheses using the expressions in the box. Some expressions may be used more than once, and the form of some expressions may need to be changed.
one's big day
break with tradition
antiquated
1.
Tutor: What do you think about the new president?
Student: (Say that you think his ideas are old-fashioned.)
2.
Tutor: Should I give my girlfriend chocolate for White Day again this year? She said something about a diet last week…
Student: (Say that the tutor should try something different and give her a book instead.)
3.
Tutor: What's your sister ordering flowers for?
Student: (Say that she's ordering flowers for your mother's birthday.)
4.
Tutor: So, what are you planning to do for your birthday? Are you going to have a party like you always do?
Student: (Say that you want to do something different this year, so you're going to donate the party money to a charity.)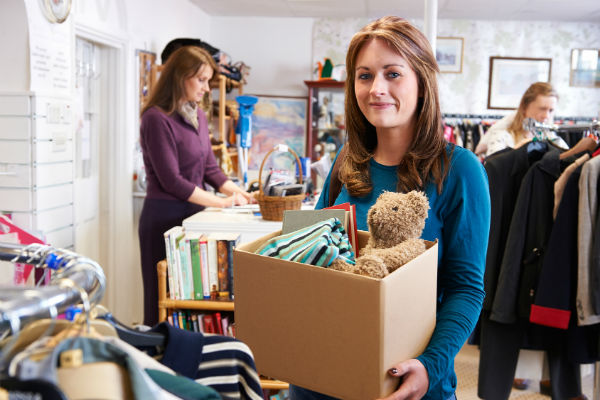 CHALLENGE
Challenge 1
You're helping your friend plan his/her wedding day. Read an article on a wedding planner's website. Then, talk to your friend about it.
Today's Expressions
one's big day
break with tradition
antiquated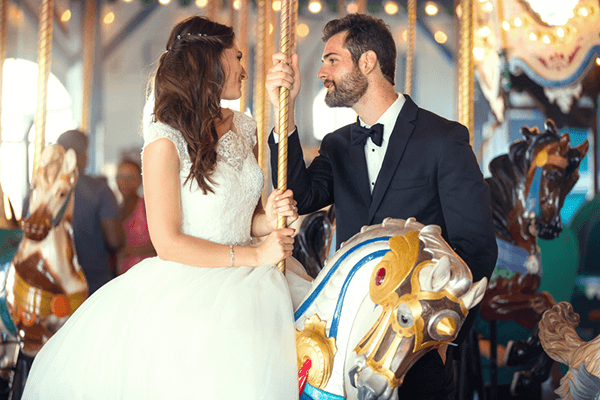 Location, Location, Location
Dreaming of a unique wedding? We here at Veilissima have got you covered for your big day!
We'll start by finding you the perfect location. You can choose to go traditional and hold a solemn ceremony in a shrine, church, or chapel. But for those who feel that indoor weddings are antiquated, we specialize in organizing garden and beach weddings. You can even break with tradition entirely and get married in a location that most people don't associate with weddings. We have experience using dozens of unique venues for weddings, including:
amusement parks
museums
zoos
Just tell us your dream venue, and we'll make it happen! That's the Veilissima promise.
Challenge 2

If Time
Allows
1

TRADITIONAL VS MODERN WEDDINGS

2

BREAKING WITH TRADITION

3

INTERCULTURAL WEDDINGS

1

TRADITIONAL VS MODERN WEDDINGS

Which are more common in Japan, traditional weddings or modern weddings?
Which style of wedding do you prefer?
Does your family have any special wedding traditions?
If you could plan a unique wedding, what would it be like?

What's one tradition that you would never break with?
What's one tradition that you think is antiquated?
Why do you think some people choose to break with tradition?
Why do you think some people get upset when traditions are broken?

Have you ever attended an intercultural wedding?
What do you think are the difficulties of planning an intercultural wedding?
How should the bride and groom decide which traditions to follow for an intercultural wedding?
Is it sometimes better to have two separate weddings (one for each culture) instead of one intercultural wedding?
FEEDBACK
I can read and understand an explanation of wedding traditions.
LESSON GOAL ACHIEVEMENT
4


Very Good

Could complete the task with ease

3


Good

Could complete the task with some clarifications

2


Fair

Could complete the task with additional instructions

1


Poor

Could somehow complete the task with difficulty
PERSONALIZED FEEDBACK
RANGE
the ability to use a wide variety of vocabulary
ACCURACY
the ability to speak correctly
FLUENCY
the ability to speak smoothly without pauses or fillers
INTERACTION
the ability to manage a conversation