INTRODUCE
Social media is fun, but it also has a dark side. Being aware of it can help you stay safe.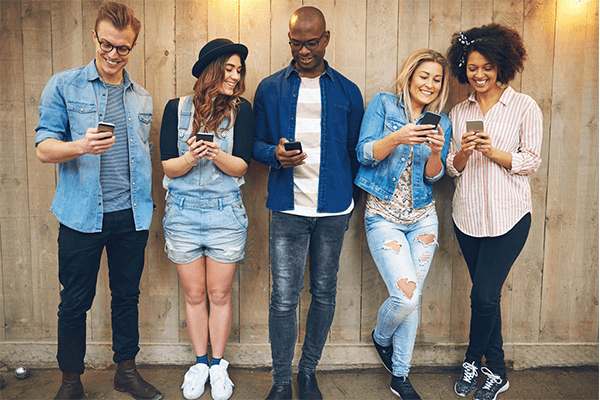 PRESENT
STEP A EXPRESSIONS
Go over the expressions with your tutor and answer the questions.
1. To cyber-bully someone means to use texts, emails, and/or social media to harass a person.

She quit using social media because her classmates cyber-bullied her.

Q: What would you do if you found out that people were cyber-bullying your friend?

2. To troll means to post offensive messages online in order to make people angry.

He trolled the forum, so his account got blocked.

Q: Is it better to ignore or confront people who troll websites?

3. To bad-mouth someone means to say bad things about a person to other people.

She bad-mouths her coworker because she doesn't like him.


Q: What would you do if you found out that someone was bad-mouthing you?
STEP B PRONUNCIATION
When a word starts with a prefix, the accent is usually on the root word.
Phrase
Example

cyber-bully

/ cyber-BULLY /

The popular kids / cyber-BULLY / him.
UNDERSTAND
LISTENING
Naoki was on his way to lunch when he accidentally overheard Toru talking about him in the breakroom.
TRIVIA
Many Japanese students say SNS, but this term is not really used by native speakers of English and may actually confuse them. The term social media is far more common.
Δ Do you have an SNS account?
O Do you have a social media account?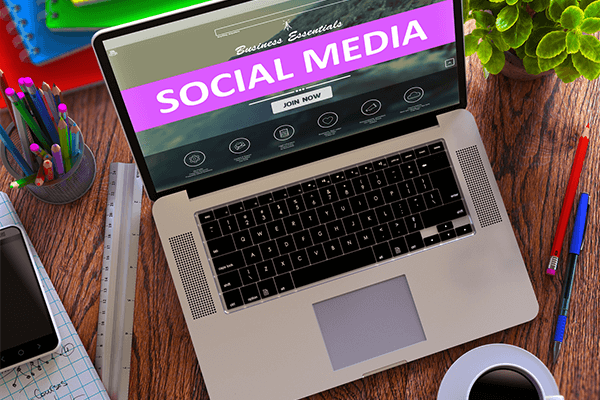 PRACTICE
STEP A EXERCISE
Are the underlined expressions used correctly? If not, change the sentences.
Dan bad-mouthed Samantha at work. He told everyone that she worked really hard.
Mara cyber-bullies her classmates. They hate to get messages from her.
Max trolled the forum under a fake name. He kept posting nice comments about the other members.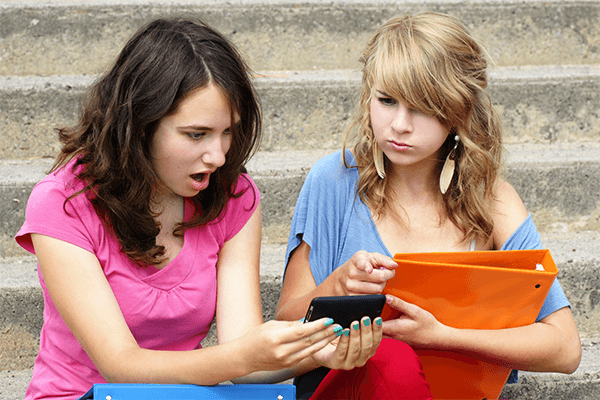 STEP B EXERCISE
Rephrase the sentences using the expressions in the box. Some expressions may be used more than once, and the form of some expressions may need to be changed.
cyber-bully someone
troll
bad-mouth someone
ex. Jane posted mean things about her sister on social media.
→ Jane bad-mouthed her sister on social media.
TimTomTum1985 was banned for posting offensive comments.
Mandy's coworker said negative things about her to their boss.
Aaron likes to write things in the comments that upset other people.
Craig's classmates are uploading embarrassing pictures of him on social media.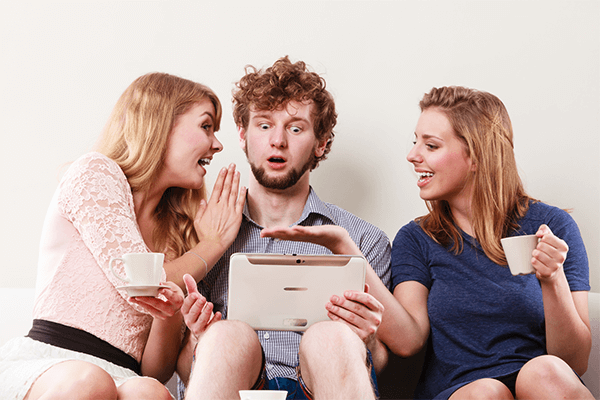 CHALLENGE
Challenge 1
Your friend loves to blog, but recently some people have been leaving mean messages about him/her in the comments. Listen to a popular vlogger's video about how she handled cyber-bullying. Then, give your friend some advice.
Today's Expressions
cyber-bully someone
troll
bad-mouth someone
Challenge 2

If Time
Allows
1

THE DARK SIDE OF SOCIAL MEDIA

2

CYBER-BULLYING

3

CHAT GROUP ETIQUETTE

1

THE DARK SIDE OF SOCIAL MEDIA

What do you think is the dark side of social media?
Do you think negativity on social media can be controlled or stopped?
Why do many people still use social media despite its dark side?
What age is too young to deal with the dark side of social media?

Is cyber-bullying common in Japan?
Why do some people cyber-bully others?
What's the best way to help someone who is experiencing cyber-bullying?
What should be the penalty for cyber-bullying?

What are some annoying things that people do in chat groups?
How many mistakes should a person be allowed to make before they are banned from a chat group?
How can you make sure that people follow proper chat group etiquette?
Can you think of any differences between Japanese chat groups and English chat groups?
FEEDBACK
I can listen to and understand someone talking about the dark side of social media.
LESSON GOAL ACHIEVEMENT
4


Very Good

Could complete the task with ease

3


Good

Could complete the task with some clarifications

2


Fair

Could complete the task with additional instructions

1


Poor

Could somehow complete the task with difficulty
PERSONALIZED FEEDBACK
RANGE
the ability to use a wide variety of vocabulary
ACCURACY
the ability to speak correctly
FLUENCY
the ability to speak smoothly without pauses or fillers
INTERACTION
the ability to manage a conversation