INTRODUCE
It can be very entertaining to talk about how technology has improved within your lifetime.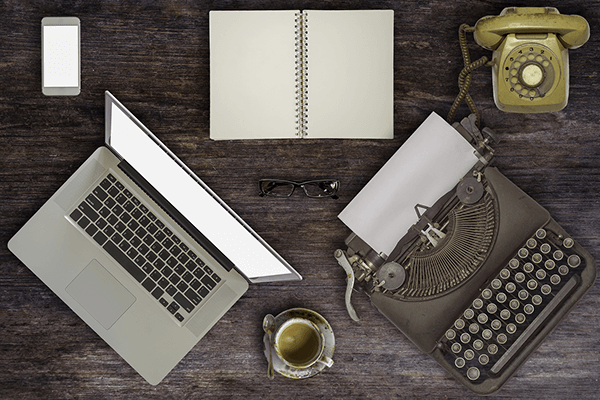 PRESENT
STEP A EXPRESSIONS
Go over the expressions with your tutor and answer the questions.
1. Use up-to-date to say that something is the latest version.

 I just installed the latest OS, so my computer is up-to-date.

Q: Which phone's operating system is more up-to-date? Why?

| | |
| --- | --- |
| ePhone 5 (OS 10.8) | ePhone 7 (OS 10.1) |

2. Use old school to refer to something that is old. The term is often used to convey respect for the way something used to be.

Mindy got her old school record player from her grandmother.

Q: Which music player is more old school? Why?

| | |
| --- | --- |
| a gramophone | a jukebox |

3. Use What a waste! to express your regret when something that still has value is replaced.

Frank got a new laptop? Didn't he just buy a new one last year? What a waste!

Q: Which friend should you say "What a waste!" to? Why?

| | |
| --- | --- |
| a friend who threw away half of his/her meal |      a friend who ate four burgers |
STEP B PRONUNCIATION
When the letter t appears between two vowel sounds, it is often pronounced as /d/.
Phrase
Example

What a waste!

/ wuh-dah weyst /

She dropped her brand-new phone in the toilet and broke it.  / wuh-dah weyst /!
UNDERSTAND
SPEAKING
Mami and Kenta found an interesting poster while walking around Helsinki.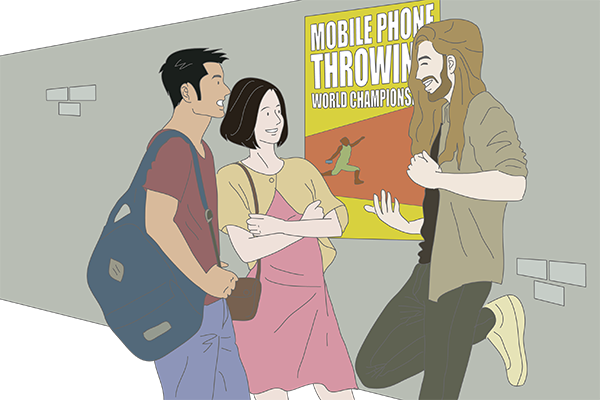 Kenta:

Mobile Phone Throwing World Championships? They throw phones for fun?

Mami:

Aren't phones expensive here? I can't imagine buying a phone and then throwing it on purpose. What a waste!

Kenta:

It sounds interesting, though. I wonder why they do that. Do you think it's a cultural thing?

Local:

Hi. Sorry, I couldn't help overhearing. Are you guys talking about the Mobile Phone Throwing World Championships?

Kenta:

Yeah. Do you know what it's about?

Local:

Of course! It's an annual sporting event here. The person who can throw the phone the farthest wins. It's like a cross between disc throwing and phone recycling.

Kenta:

That's a very strange recycling initiative.

Local:

(laughs) Yeah, we get that comment a lot. You see, Finnish people always liked to buy the most up-to-date technology. The problem is that instead of recycling their old things properly, many people were just dumping them in lakes and stuff. I remember one day I went fishing with my dad. I didn't catch any fish, but I caught three old school flip phones! It was pretty bad. Finally, someone came up with the idea to have a fun event to encourage more people to properly recycle their phones.

Kenta:

Oh, interesting! Have you ever participated in the event?

Local:

Yes, I have. I'm not very good, but my brother took second place last year!

Kenta:

Wow! Did he get a prize?

Local:

Yup. He got a new phone!
TRIVIA
The Mobile Phone Throwing World Championships is held annually in Savonlinna, Finland. It started in 2000 with the goal of promoting mobile phone recycling in a fun and sporty way.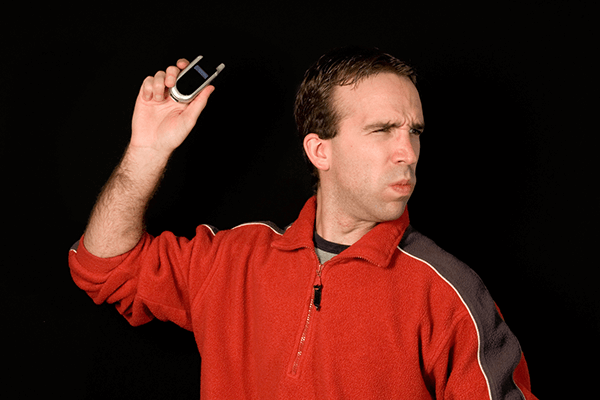 PRACTICE
STEP A EXERCISE
Match the sentences on the left with the expressions on the right.
1. This vintage car is from the 1950s.

2. Emilia said she's going to throw away her sneakers, but she's barely worn them!

3. This computer has all the latest software.

a. What a waste!

b. up-to-date

c. old school
STEP B EXERCISE
Make sentences using the pictures and the expressions in the box. Some expressions may be used more than once.
what a waste
up-to-date
old school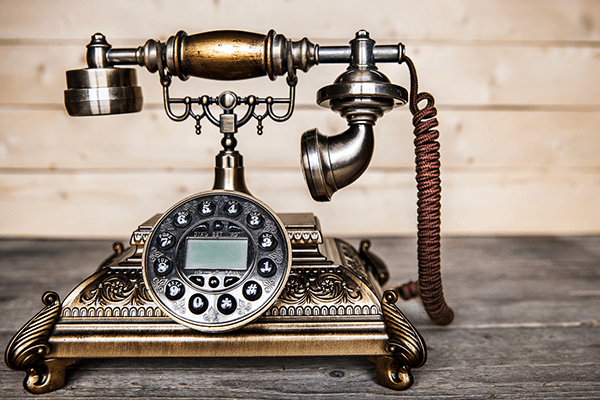 1.
Tutor: What is that?
Student: __________.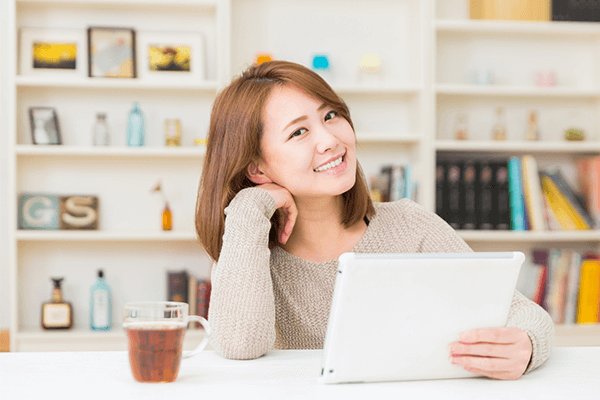 2.
Tutor: Didn't you buy this tablet a few years ago?
Student: Yeah, but __________.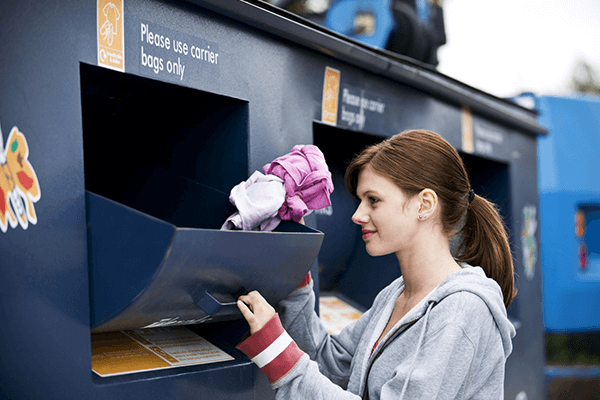 3.
Tutor: Did you hear? Remy threw away a bunch of clothes that she only wore a few times!
Student: __________!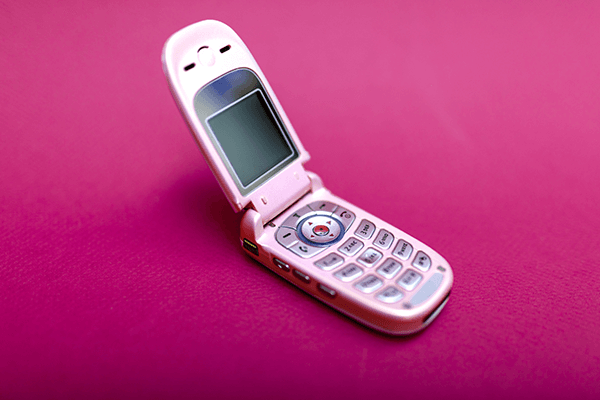 4.
Tutor: Can I borrow your smartphone?
Student: Sorry, __________.
CHALLENGE
Challenge 1
You and your friend are at a car expo. Talk about the cars you like.
Today's Expressions
up-to-date
old school
What a waste!
Challenge 2

If Time
Allows
1

OLD VS NEW

2

TECHNOLOGY

3

STRANGE CONTESTS AND COMPETITIONS

When is it okay to replace something?
Is it okay to spend a lot of money to always have up-to-date technology?
Are new versions always better than old ones?
Should old things always be thrown away?

What technology has changed a lot in your lifetime?
Do you prefer old school things or new technology?
What new technology do you think will come out within the next 10 years?
Why do many people refuse to try new technology when they get older?

3

STRANGE CONTESTS AND COMPETITIONS

Would you be interested in watching the World's Ugliest Dog Contest?
Would you be interested in joining the World Sauna Championships?
Why do you think people join these strange events?
If you could organize your own strange contest or competition, what would it be?
FEEDBACK
I can talk about old and new versions of things.
LESSON GOAL ACHIEVEMENT
4


Very Good

Could complete the task with ease

3


Good

Could complete the task with some clarifications

2


Fair

Could complete the task with additional instructions

1


Poor

Could somehow complete the task with difficulty
PERSONALIZED FEEDBACK
RANGE
the ability to use a wide variety of vocabulary
ACCURACY
the ability to speak correctly
FLUENCY
the ability to speak smoothly without pauses or fillers
INTERACTION
the ability to manage a conversation