INTRODUCE
Talking about athletes and teams is a great way to connect across cultures.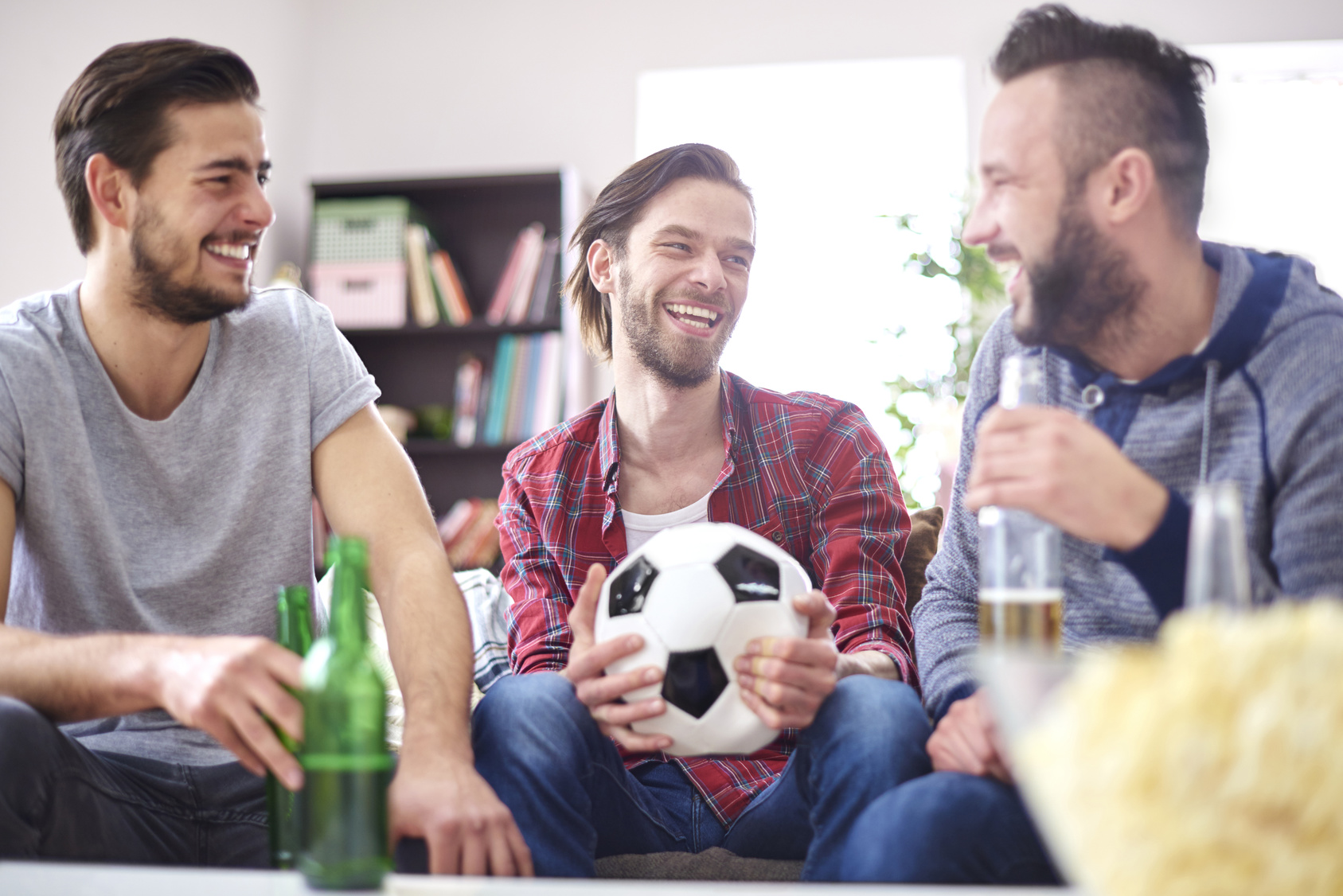 PRESENT
STEP A EXPRESSIONS
Go over the expressions with your tutor and answer the questions.
1. To go downhill means to get progressively worse.

Emilia is frustrated that her team has been going downhill since the start of the season.

Q: How would you feel if your favorite team went downhill?

2. To be on fire means to be doing really, really well – so well that no one can stop you.

The Hornets are on fire this year! No one has come close to beating them.

Q: Are any of your favorite teams/athletes on fire this season?

3. To be on a losing/winning streak means that a team or an athlete has lost/won several games in a row.

The Roos are on a winning streak. They won their fourth match in a row last night!

Q: Is your favorite team on a losing/winning streak right now?
STEP B PRONUNCIATION
When a word ends in -ing, sometimes /g/ is dropped.
Phrase
Example

going downhill

/ go-in' down-hil /

They're really / go-in' down-hil / this season.
UNDERSTAND
SPEAKING
Charlie and Evan are at a rugby match.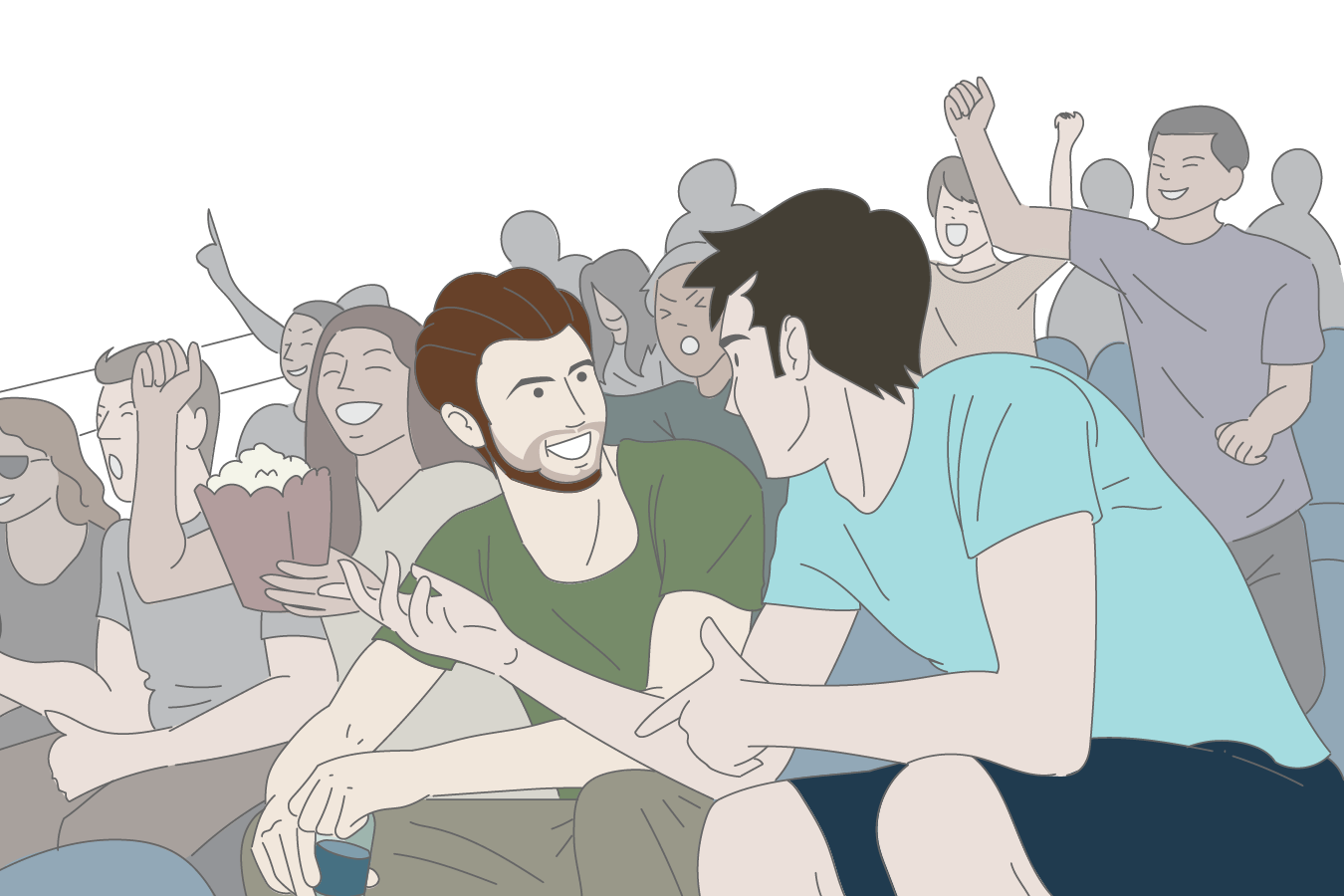 Evan:

I'm glad you could make it to a match before flying back to Japan.

Charlie:

Yeah, me too! Thanks for inviting me. This is a great match. The Sevens are on fire this season!

Evan:

Yeah, they're like a brand new team ever since they picked up Oliver King. They were really going downhill last year.

Charlie:

Yeah, I know! It was really depressing, wasn't it?

Evan:

Totally. I'm glad their coach decided to get King. With him on the team, the Sevens started winning match after match. Such a good comeback! Makes me want to play rugby again.

Charlie:

I know you played rugby in school. Did you play after graduation too?

Evan:

Just some unofficial matches with a few mates. But I lost my love for the game when the Sevens were on a losing streak, and I stopped playing. That's actually why I got into trekking for a while. (laughs) But now, the Sevens are on fire, and it makes me want to play again.

Charlie:

Tell you what: Before I head back to Japan, let's have a friendly game of rugby.

Evan:

That'd be great! I'll call my mates.
TRIVIA
You probably know the phrase I'm a [team] fan, but do you know how to say the same about individual athletes? You can use the phrases I'm a fan of [athlete] or I'm a fan of his/hers.
O I'm a Sevens fan.
O I'm a fan of Oliver King.
O Oh yeah, I'm a fan of his! Oliver King is amazing!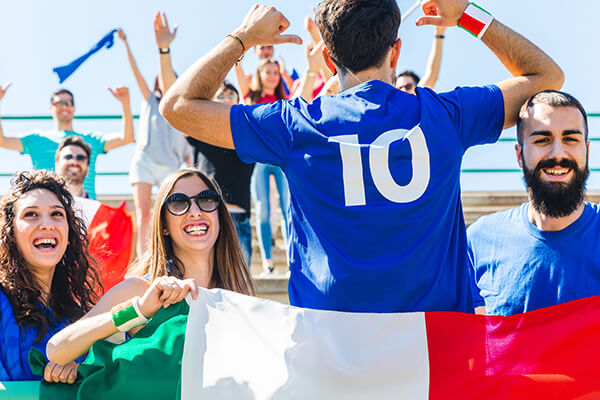 PRACTICE
STEP A EXERCISE
Match the sentences on the left with the expressions on the right.
1. The Milan Mermaids have lost their last four games.

2. Last year, they won most of their games. This year, they've only won about half.

3. They completely dominated the game and won 70 to 0.

4. They lost their first game, but they've won their last three games.

a. be on fire

b. go downhill

c. be on a winning streak

d. be on a losing streak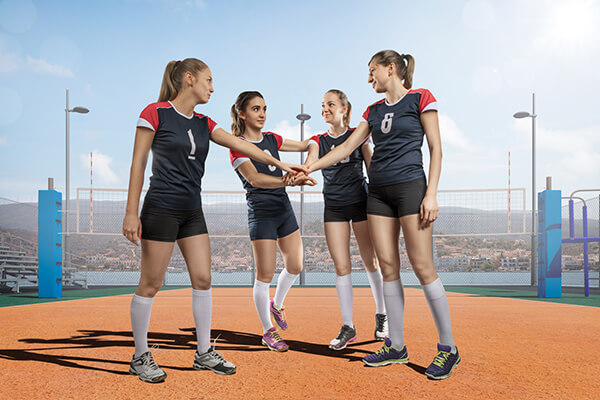 STEP B EXERCISE
Make sentences using the speech bubbles and the expressions in the box. The form of some expressions may need to be changed.
go downhill
be on a winning/losing streak
be on fire
This is my fifth back-to-back loss. Maybe I should quit.
ex. He's on a losing streak.
Last year, I won almost every race. Now, I only win some races.
This is my 10th win in a row!
My team is up 60 to 0! Nothing can stop them from winning.
I've lost every game this year.
CHALLENGE
Challenge 1
You are in New Zealand for work. You're staying in a two-person company dorm room with a New Zealander who loves soccer. Talk to him/her about it.
Today's Expressions
go downhill
be on fire
be on a losing/winning streak
Challenge 2

If Time
Allows
1

ATHLETES

2

SPORTS MATCHES

3

WINNING/LOSING STREAKS

Do you think being an athlete is a talent you are born with or a skill that can be learned?
Did you ever dream of being an athlete when you were a child?
Is being an athlete a good career?
If you were an athlete, what would you do if your career suddenly went downhill?

What makes a match exciting?
Which do you prefer, watching a match on TV or live at a stadium?
Are there any TV stations dedicated to sports in Japan?
Why do you think people spend a lot of money to watch sports?

Have you ever been on a winning streak?
Have you ever been on a losing streak?
If you wore the same hat every time you won a game, would you start to always wear that hat?
Would you feel happy or sad at the end of a 20-game winning streak?
FEEDBACK
I can talk about athletes and teams.
LESSON GOAL ACHIEVEMENT
4


Very Good

Could complete the task with ease

3


Good

Could complete the task with some clarifications

2


Fair

Could complete the task with additional instructions

1


Poor

Could somehow complete the task with difficulty
PERSONALIZED FEEDBACK
RANGE
the ability to use a wide variety of vocabulary
ACCURACY
the ability to speak correctly
FLUENCY
the ability to speak smoothly without pauses or fillers
COHERENCE
the ability to speak logically and at length