INTRODUCE
Talking about childhood milestones can be fun and interesting. They may seem small, but they're actually very big achievements!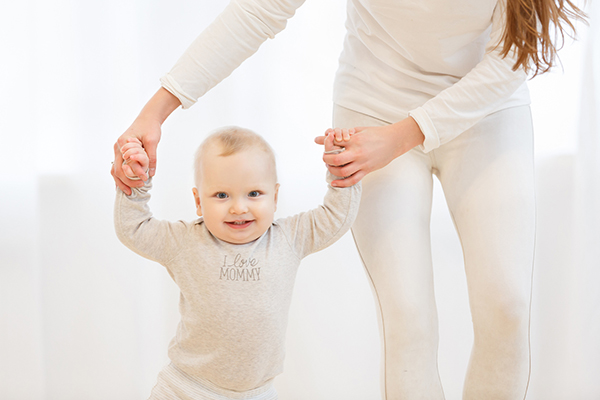 PRESENT
STEP A EXPRESSIONS
Go over the expressions with your tutor and answer the questions.
1. A late bloomer refers to someone who develops an ability or grows physically later than usual.

I was taller than all of my classmates in junior high. How about you?

I was a late bloomer. I didn't really grow until my last year of high school.

Q: Do you know anyone who was a late bloomer?

2. If someone is mature for one's age, it means that he/she acts older than he/she really is.

Chris is probably the most responsible person I've ever met.

Yeah. He's very mature for his age. Did you know that he had a part-time job when he was only fourteen?

Q: Do you know someone who is mature for his/her age?

3. You bet is a phrase used to casually and emphatically say yes.

Did you enjoy the party last night?

Q: If someone asked if you liked J-pop, would you answer by saying "you bet"?
STEP B PRONUNCIATION
When a vowel is in an unstressed syllable, it's often pronounced as /uh/.
Phrase
Example

mature

/ muh-cher /

He's really / muh-cher / for his age.
UNDERSTAND
SPEAKING
Kenta and Thomas, one of the local staff in Belgium, are chatting at lunch.
Kenta:

So is this your daughter?

Thomas:

Yes, her name is Laura and she's six.

Kenta:

Oh my! She's only six? She's almost as tall as your wife!

Thomas:

Yeah, she's growing like a weed. (laughs)

Kenta:

You're pretty tall too. So, I guess you were the same?

Thomas:

No, actually, I was a late bloomer. I was shorter than the other kids until I was sixteen. My daughter is much more like my wife – not just physically but also personality-wise. They're both full of energy and hate to sit still.

Kenta:

Oh, yeah?

Thomas:

Yeah, and she's also really mature for her age. She even helps with laundry and other chores.

Kenta:

Wow, that's great! Oh, by the way, a few of the other guys invited me out for drinks tonight. Are you interested?

Thomas:

You bet!
TRIVIA
When you say someone is growing like a weed, it means that he/she is growing very fast. As anyone with a garden knows, weeds often seem to grow much faster than regular plants!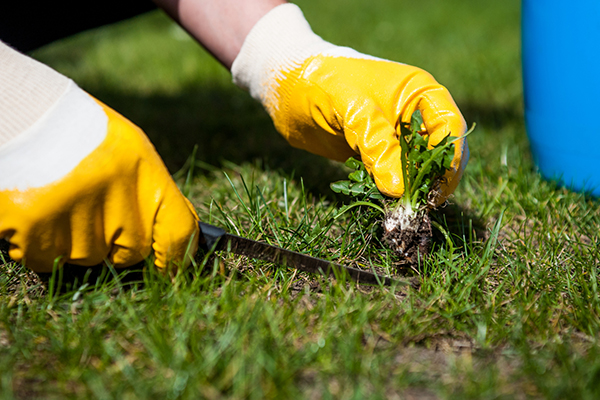 PRACTICE
STEP A EXERCISE
The underlined expressions are close but not quite correct. Correct them.
She's very matured to her age. She acts like a little mother to all the other kids.
Do I watch sci-fi movies? I bet! I think I've seen almost every sci-fi movie ever made!
I was a later bloom. According to my mom, I didn't really talk until I was three years old!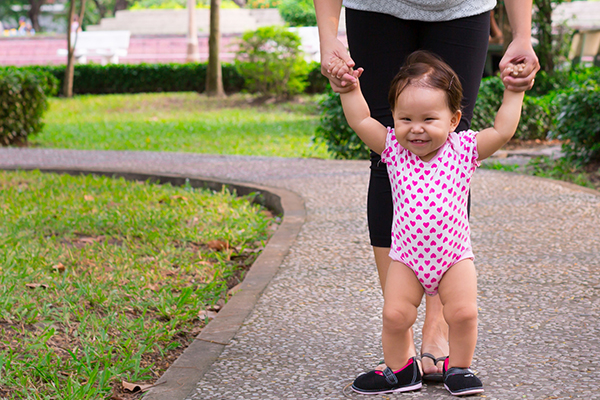 STEP B EXERCISE
Follow the instructions in parentheses using the expressions in the box. The form of some expressions may need to be changed.
a late bloomer
mature for one's age
you bet
Jimmy thinks like an adult. He's different from teenagers his age.
(Agree and say that Jimmy acts older than he really is.)
Do you want to grab a cup of coffee after work?
(Say yes and suggest a good coffee shop.)
Wow! Were you always this good at playing tennis?
(Say no and explain that you weren't good at sports until your first year of college.)
CHALLENGE
Challenge 1
You and your friend are hanging out at the park. There are some little kids playing games nearby. Talk about your childhood with your friend.
Today's Expressions
a late bloomer
mature for one's age
you bet
Challenge 2

If Time
Allows
1

MILESTONES IN LIFE

2

YOUR CHILDHOOD MILESTONES

3

MATURITY

What milestones are commonly celebrated in Japan?
Do you celebrate your milestones?
What life events do you consider to be your most important milestones (ex. graduation, marriage)?
How would you feel if someone really close to you missed an important milestone in your life?

2

YOUR CHILDHOOD MILESTONES

At what age did you start talking?
At what age did you start walking?
At what age did you learn how to ride a bike?
At what age did you learn how to read?

Were you a mature child?
Why are some children more mature than others?
Do you know any adults who are immature?
What advice would you give to an adult friend who was still very immature?
FEEDBACK
I can talk about childhood milestones.
LESSON GOAL ACHIEVEMENT
4


Very Good

Could complete the task with ease

3


Good

Could complete the task with some clarifications

2


Fair

Could complete the task with additional instructions

1


Poor

Could somehow complete the task with difficulty
PERSONALIZED FEEDBACK
RANGE
the ability to use a wide variety of vocabulary
ACCURACY
the ability to speak correctly
FLUENCY
the ability to speak smoothly without pauses or fillers
INTERACTION
the ability to manage a conversation