INTRODUCE
Cliques are small, exclusive groups of friends who share the same interests. They're a big part of high school life in many countries.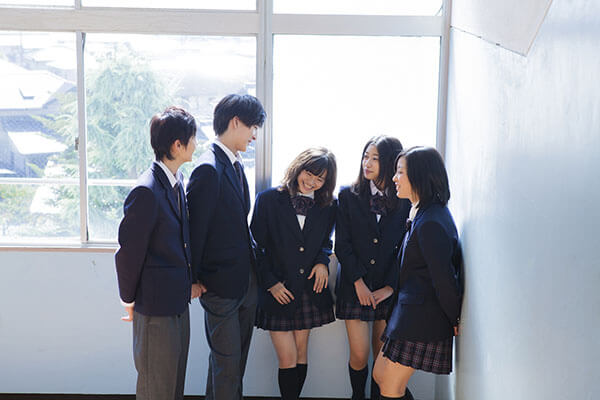 PRESENT
STEP A EXPRESSIONS
I. Go over the expressions with your tutor.
1. A jock is a student athlete who is quite passionate about sports but not very interested in academics.

Martin was a jock. He was on six different sports teams!


2. A cool kid is a popular student at school.

Everybody knew who Mica was. She was a cool kid in high school.

3. A something nerd/geek is an unpopular student who really likes a particular hobby.

Kara was a band nerd. She never missed band practice.

II. What were you and your closest friends from high school like? Use the expressions above.

your closest female friend
STEP B PRONUNCIATION
When a word ends in -shion, the io is usually pronounced as /uh/.
Phrase
Example

a fashion nerd

/ a fash-uhn nurd /

Avery was / a fash-uhn nurd /.
UNDERSTAND
SPEAKING
Mami and Kelsie are doing a video chat.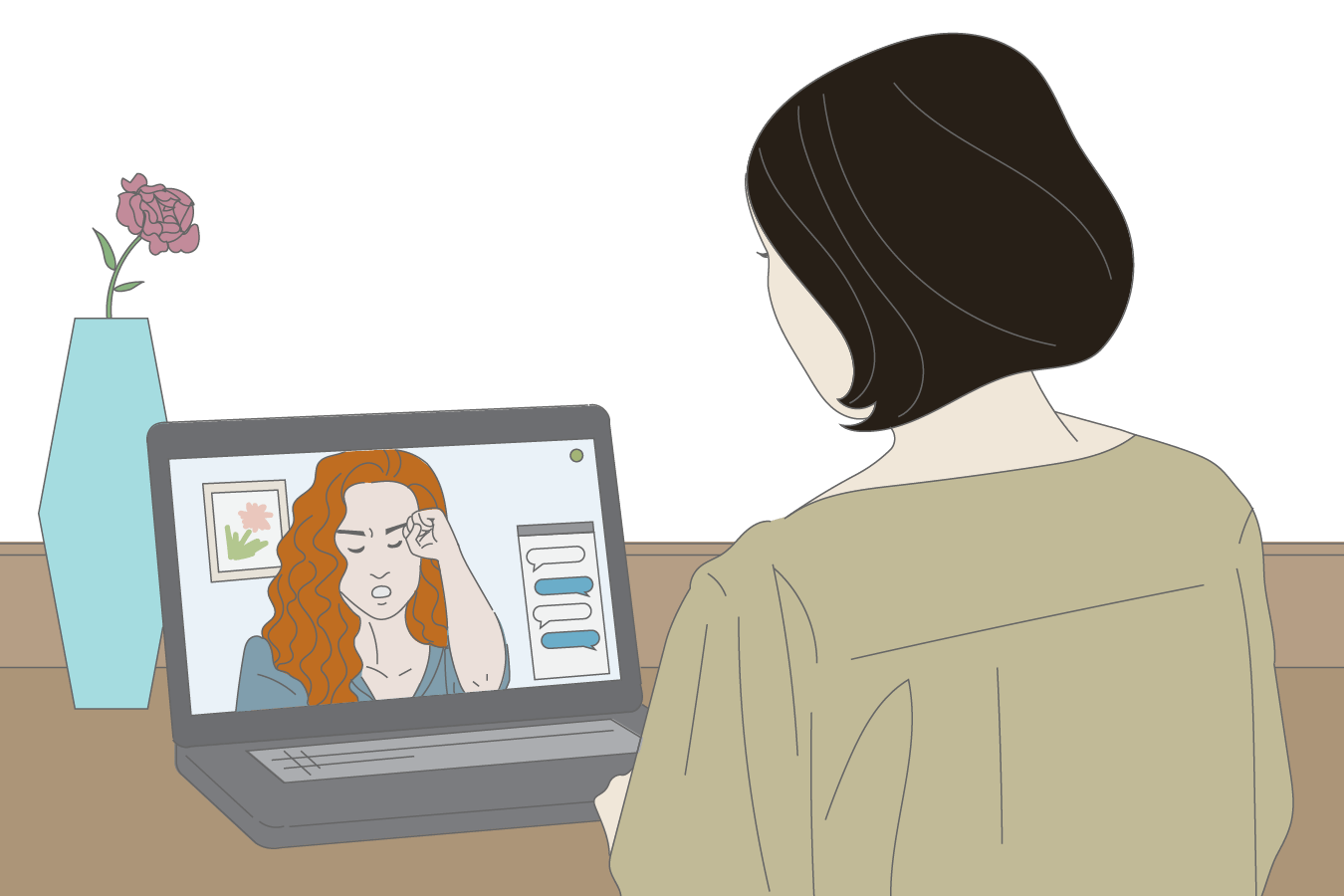 Mami:

Are you sure you really want to end your friendship with Yuko? It's not too late for you two to talk things out.

Kelsie:

She clearly doesn't want to talk about her relationship with Charlie. I mean, if she did, she would have told me, right? She never said anything about liking him. I mean, I didn't even know they were really friends! Ugh, just talking about them makes me sick.

Mami:

Okay, I get that. But don't you think you should ask for her side of the story? Maybe she has a reason for all the secrecy.

Kelsie:

I can't imagine what reason she could have. And anyway, she should be the one to approach me. She's the backstabber, not me!

Mami:

Okay. Relax.

Kelsie:

This situation reminds me so much of high school. My brothers were both jocks, but I was a drama club nerd. There was this one girl in my class named Veronica, and she was a cool kid. She was popular because she was rich and beautiful, but she was a total backstabber. She pretended to like the drama club members, but she would make fun of us behind our backs. Every day I wanted to confront her about it, but I never did.

Mami:

But, Kelsie, this is different. You're not in high school anymore. You should be mature enough to talk things out with Yuko.
TRIVIA
The phrase talk things out means to discuss a problem in order to find a solution or agreement. A similar phrase is work things out, which means to compromise and come to an agreement on something.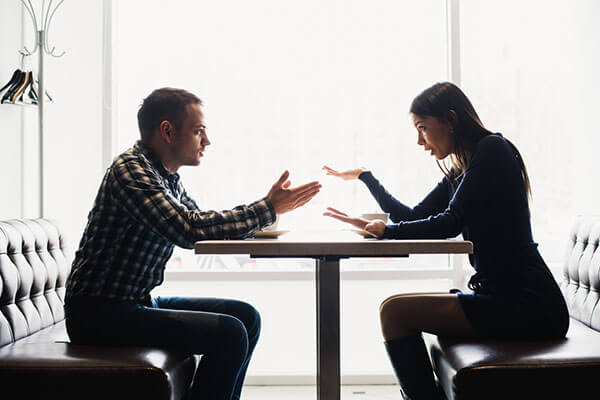 PRACTICE
STEP A EXERCISE
Fill in the blanks using the expressions in the box. The form of some expressions may need to be changed.
a something nerd/geek
a jock
a cool kid
In high school, Tom and Abby were _____. They were really popular.
Hans was more of _____. He spent a lot of time doing experiments in the science lab.
Liza and Aaron were _____. Their grades weren't very good, but they were on basically every sports team that their school had.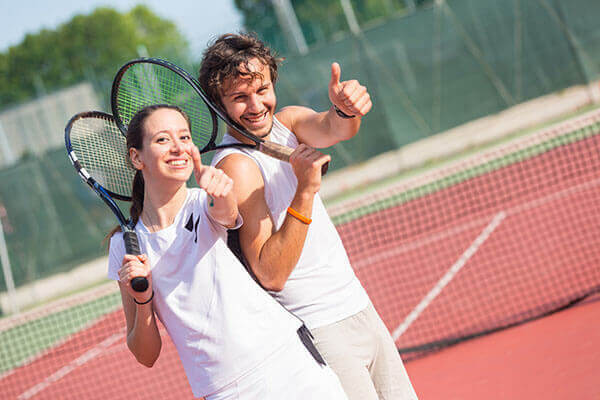 STEP B EXERCISE
Complete the speech using the expressions in the box. The form of some expressions may need to be changed.
a jock
a cool kid
a something nerd/geek
My three closest friends in high school were all in different cliques. First, there was Tom. He was _____. He was really popular and always wore the most fashionable clothes. We used to go to the mall together after school.
Then, there was Tina. She was _____. She was on the soccer team, tennis team, and field hockey team, so she didn't have much time for homework. I helped her with her math homework, and she helped me improve my tennis swing.
Last, there was Aira. She was _____. All she talked about was video games, but she was fun to hang out with. She had every video game system from the past 10 years!
CHALLENGE
Challenge 1
You and your foreign friend are eating at a café. A group of high school boys wearing soccer uniforms just sat down next to you. Talk to your friend about your high school days.
Today's Expressions
a jock
a cool kid
a something nerd/geek
Challenge 2

If Time
Allows
1

CLIQUES

2

COOL KIDS

3

LABELING PEOPLE

Around what age do most students start to join cliques?
What are the benefits of being in a clique?
What are the bad points about being in a clique?
Can you be part of more than one clique at the same time?

Who was the most popular student when you were in high school?
How did you feel about that student?
Did you care about being cool in high school?
Do you care about being cool now?

Why do you think people put labels on other people (ex. jocks, nerds)?
Is it okay to put labels on people?
How would you react if others labeled you as a geek (ex. proud, unhappy)?
Do people usually maintain an image based on the label given to them?
FEEDBACK
I can talk about cliques.
LESSON GOAL ACHIEVEMENT
4


Very Good

Could complete the task with ease

3


Good

Could complete the task with some clarifications

2


Fair

Could complete the task with additional instructions

1


Poor

Could somehow complete the task with difficulty
PERSONALIZED FEEDBACK
RANGE
the ability to use a wide variety of vocabulary
ACCURACY
the ability to speak correctly
FLUENCY
the ability to speak smoothly without pauses or fillers
COHERENCE
the ability to speak logically and at length