INTRODUCE
In our global society, a lot of new technology is shared all over the world. However, what's popular in one country can be very different from what's popular in another. It can be interesting to talk about the similarities and differences.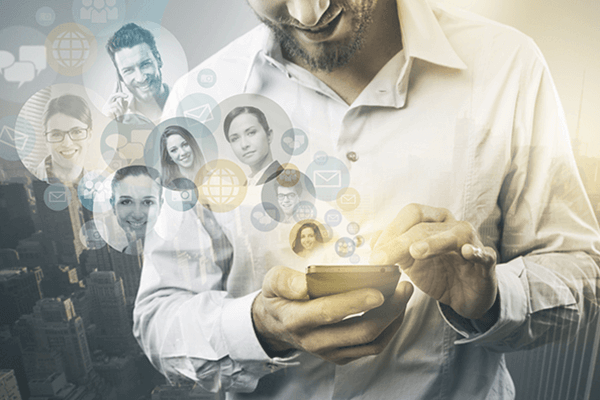 PRESENT
STEP A EXPRESSIONS
Go over the expressions with your tutor and fill in the blanks.
1. If you can't live without something, it's extremely important to you.

Bryan is always on his phone. He can't live without it!

I can't live without _____.

2. Something is huge if it's really popular.

Self-driving cars are huge here. People find them extremely convenient.

_____ is/are huge in Japan right now.

3. If something is widespread, it's widely used in an area.

Free Wi-Fi spots should be widespread within the next few years.

_____ is/are widespread where I live.
STEP B PRONUNCIATION
The /t/ sound is often omitted when it occurs between two consonant sounds.
Phrase
Example

can't live without

/ ken liv with-out /

I / ken liv with-out / my electric guitar.
UNDERSTAND
SPEAKING
Kenta and Mami are eating at a restaurant in downtown Helsinki.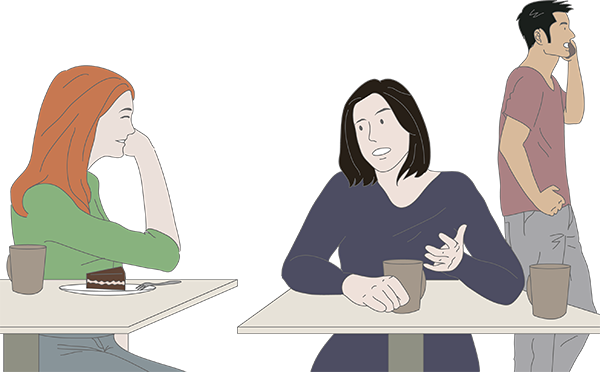 Mami:

Wow, they serve reindeer meat here! I can't wait to tell Kelsie and Yuko. We usually try to eat unusual kinds of meat when we travel together. Last year we ate kangaroo burgers in Australia! Um, Kenta? Kenta, are you listening?

Kenta:

Huh? Yes. Yes, sure.

Mami:

(sighs) No, you're ignoring me. You've been sending messages back and forth on SEN since we got here. Can you put your phone away for just one night?

Kenta:

I'm really sorry, but it's work. Can I just make a call for a second?

Mami:

(sighs) Okay…

Kenta:

Thanks. I'll be right back. (leaves the table)

Local:

Sorry, I couldn't help overhearing you two. My husband is exactly the same.

Mami:

Oh, it's okay. At least you were listening to me! That's better than my husband… (sighs) I wanted to have a romantic dinner, but he won't stop using that messaging app! It's like he can't live without it! I was hoping he wouldn't be able to use it in Finland, but he's finding free Wi-Fi almost everywhere we go.

Local:

Yeah, it's quite widespread here. Anyway, I know what you mean about the messaging app. We have one here called Puhua, and it's huge. Everyone I know uses it.

Mami:

Please don't tell my husband about it! (laughs)
TRIVIA
Many Japanese people use the word boom (ブーム) to talk about something that's really popular, such as the matcha boom. This usage is not technically wrong, but most native speakers tend to use the word trend instead. You can use it as either a noun or a verb.
Δ Everyone's talking about the matcha boom this season!
O Everyone's talking about the matcha trend this season!
O Everyone's talking about how matcha is trending this season!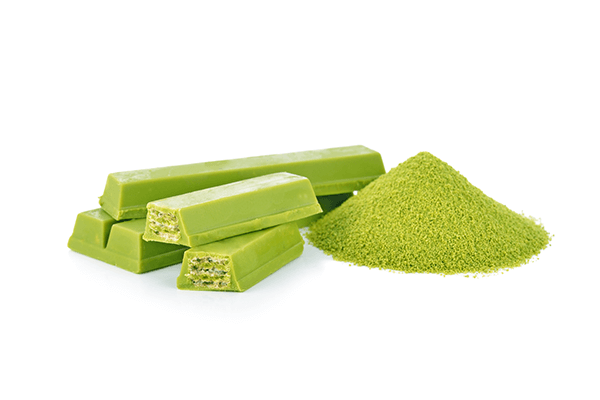 PRACTICE
STEP A EXERCISE
Are the underlined expressions used correctly? Choose T for true and F for false.
Online shopping has become widespread. Many people still prefer shopping at real stores. ( T / F )
Zia can't live without the internet. She's on it 24/7. ( T / F )
Taxi-hailing apps are huge here. Most people have never heard of them. ( T / F )
Photo-sharing apps are pretty widespread nowadays. Almost everyone has one on their smartphone. ( T / F )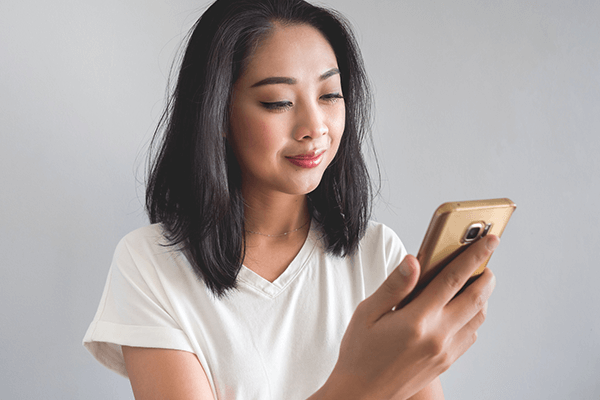 STEP B EXERCISE
Complete the speech using the expressions in the box. The form of some expressions may need to be changed.
can't live without something
widespread
huge
Are file-sharing apps popular these days? Absolutely! They're _____ these days! There are a lot of file-sharing apps out there, but I personally prefer ShareBox. It seems to be pretty _____ because I hear a lot of friends and coworkers talking about it.  I used to lose files before, but since I started to use ShareBox, I haven't lost a single file! It's been a huge help to me. I _____.
CHALLENGE
Challenge 1
You're at a café in Finland with your foreign friend who's really into technology. Answer his/her questions about popular technologies in Japan.
Today's Expressions
can't live without something
huge
widespread
Challenge 2

If Time
Allows
1

APPS

2

THINGS YOU CAN'T LIVE WITHOUT

3

TRENDS

How often do you use apps?
Do you think messaging apps help bring people together?
What do you think about photo apps that have the photos disappear 5 seconds after you view them?
How do you feel about apps that help people track their sleep?

2

THINGS YOU CAN'T LIVE WITHOUT

What appliances can't you live without?
What food can't you live without?
What item of clothing can't you live without?
What drink can't you live without?

Is it important for you to follow trends?
Why do you think people follow trends?
What's the strangest trend you know?
What's your favorite trend from your childhood?
FEEDBACK
I can talk about a popular technology.
LESSON GOAL ACHIEVEMENT
4


Very Good

Could complete the task with ease

3


Good

Could complete the task with some clarifications

2


Fair

Could complete the task with additional instructions

1


Poor

Could somehow complete the task with difficulty
PERSONALIZED FEEDBACK
RANGE
the ability to use a wide variety of vocabulary
ACCURACY
the ability to speak correctly
FLUENCY
the ability to speak smoothly without pauses or fillers
COHERENCE
the ability to speak logically and at length