INTRODUCE
Foreign tourists love to visit historic areas in Japan, so it's helpful to know how to answer their questions about such places.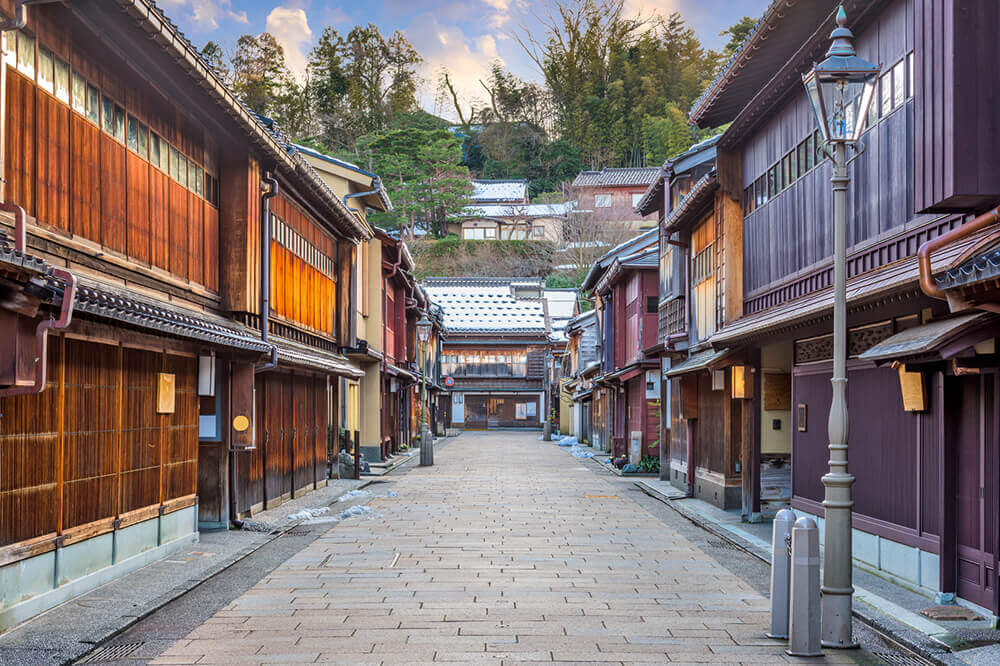 PRESENT
STEP A EXPRESSIONS
I. Go over the expressions with your tutor.
1. When someone says it feels like…, they're expressing how something seems to them.

So, what do you think of this place?

I love it! It feels like we're in a different era.

2. To go back in time means to return to the past.

Everything looks very traditional here.

Yeah, it's like we went back in time.

3. Well-preserved is used to describe something that has been kept in good condition.

The shrine looks so beautiful!

It's amazing how they were able to keep it so well-preserved!

II. What was the last historic place you visited? Describe it using the expressions above.
STEP B PRONUNCIATION
When l comes after a vowel and before a consonant, it's called the dark l. It's pronounced by raising the back of your tongue so that it touches the roof of your mouth.
Phrase
Example

feels

/ feels /

It / feels / like the 1920s.

well-preserved

/ well-preserved /

The building is quite / well-preserved /!
UNDERSTAND
SPEAKING
Yuko, Mami, and Kelsie are discussing where to go for a day trip.
Kelsie:

Kami… Kamikura? What's that?

Yuko:

(laughs) It's Kamakura. It's a historic town just an hour away from here. I've been there once. It has one of the largest daibutsu in Japan.

Kelsie:

Wow! I'd love to see that. Also, I need to take a break from city life.

Yuko:

Yeah, Kamakura is a good place to go to if you want a change of scenery. It's the perfect combination of nature and history. When I went there, it felt like I was in a different century! It was like I went back in time hundreds of years. The old buildings were really well-preserved.

Kelsie:

Did you hear that, Mami?  They've got more shrines for you to pray for love at! (laughs)

Yuko:

Yeah, Mami. Let's go! Maybe your wish will come true this time. (laughs)

Mami:

There's no need for that anymore. I have a boyfriend now!

Yuko:

Whoa, are you serious?!

Mami:

Yes! My wish came true after all!
TRIVIA
The English term for daibutsu (大仏) is Great Buddha. The Great Buddha in Kamakura is one of the tallest daibutsu in Japan. Meanwhile, the Great Buddha in Asuka-dera is said to be the oldest one in the country.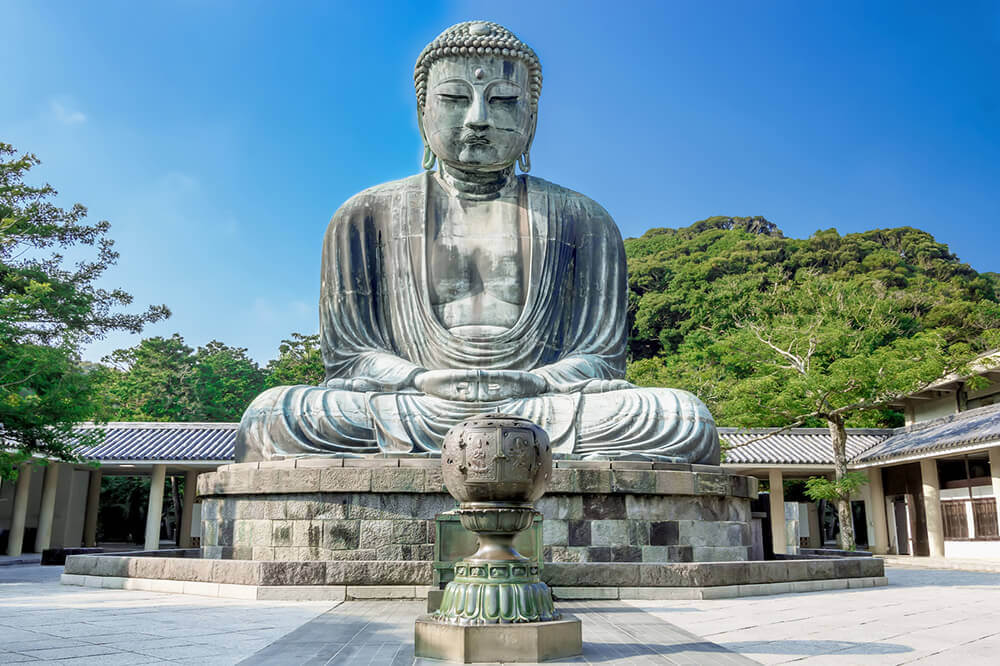 PRACTICE
STEP A EXERCISE
Are the underlined expressions used correctly? If not, change the sentences.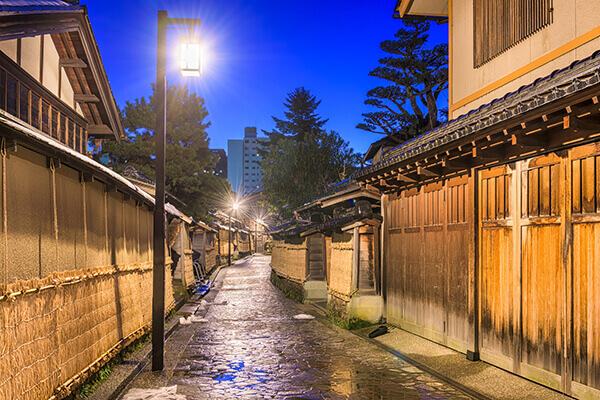 1. The samurai houses don't look like they're a hundred years old. They're very well-preserved.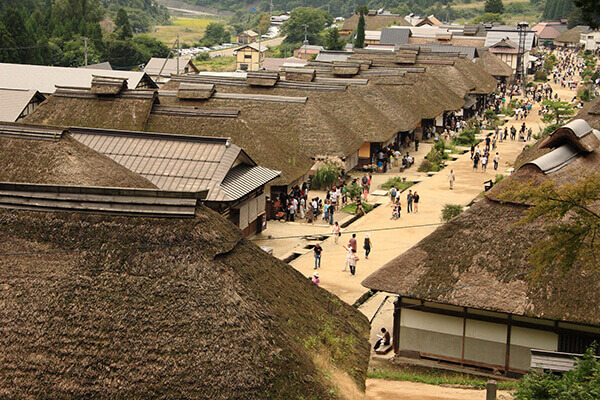 2. Walking the streets of Ouchijuku is a great experience. It feels like I'm happy.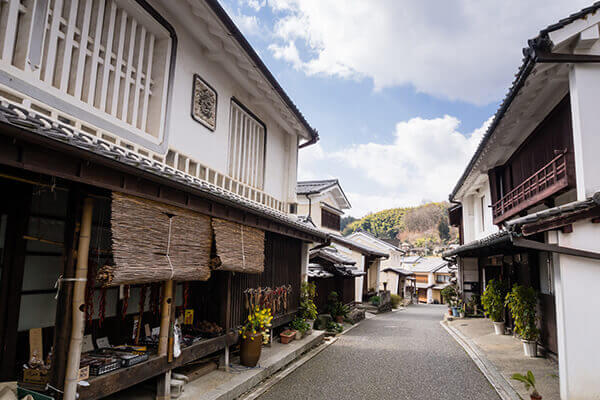 3. Walking along the merchant houses in Uchiko was like going back in time to the future.
4. It was so cool to see geishas in Gion. It felt like I was on a movie set.
STEP B EXERCISE
Follow the instructions in parentheses using the expressions in the box. The form of some expressions may need to be changed.
it feels like
go back in time
well-preserved
(Say that the gassho-zukuri farmhouses in Shirakawa-go are in good condition.)
(Say that you had the feeling that you were inside of a beautiful painting.)
(Say that the pictures you took there look like you traveled to the 11th century.)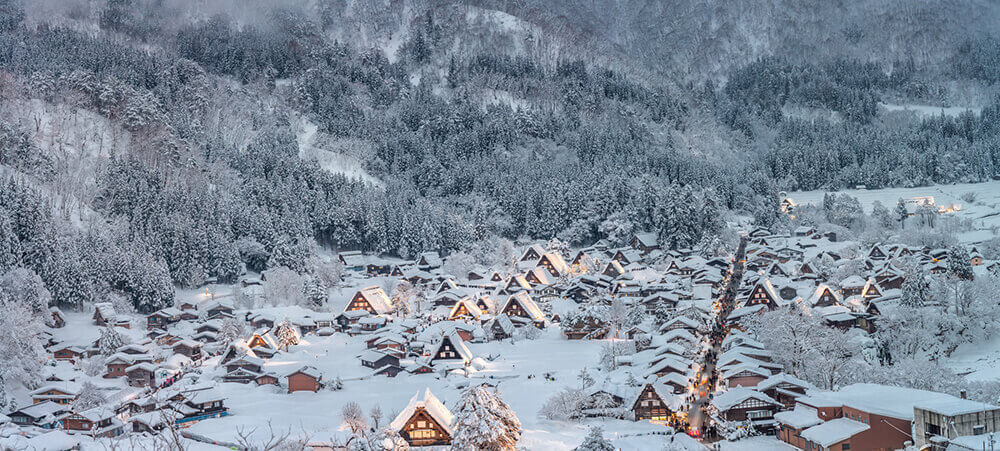 CHALLENGE
Challenge 1
Your foreign friend is going to Kyoto soon. He's/She's really into history. Give your friend suggestions about where to visit in Kyoto.
Today's Expressions
it feels like…
go back in time
well-preserved
Higashiyama District

Arashiyama District

Highlights:

one of the city's best preserved historic districts
has traditional merchant shops
filled with temples, shrines, small gardens, and villas

Highlights:

developed in the Heian period (794-1185)
has the 155-meter Togetsu-kyo Bridge
has one of the oldest shrines in Kyoto, Matsunoo-taisha
Challenge 2

If Time
Allows
1

HISTORIC PLACES

2

TOWNS AND DISTRICTS

3

STUDYING HISTORY

What historic places have you been to?
Do you like going to historic places?
Before going to a historic place, do you research its history?
What historic places abroad are you interested in visiting?

What's one of the most popular towns/districts in Japan?
How far is that town/district from your house?
When was the last time you went there?
What's the most memorable town/district that you've visited?

Do you think it's important for everyone to study history?
Do you like studying history?
Aside from reading books, what's the best way to learn history?
Which aspect of history are you most interested in (ex. politics, culture)?
FEEDBACK
I can explain about a historic area.
LESSON GOAL ACHIEVEMENT
4


Very Good

Could complete the task with ease

3


Good

Could complete the task with some clarifications

2


Fair

Could complete the task with additional instructions

1


Poor

Could somehow complete the task with difficulty
PERSONALIZED FEEDBACK
RANGE
the ability to use a wide variety of vocabulary
ACCURACY
the ability to speak correctly
FLUENCY
the ability to speak smoothly without pauses or fillers
COHERENCE
the ability to speak logically and at length