INTRODUCE
Home appliances can differ greatly from country to country. It's good to be able to talk about their features and functions.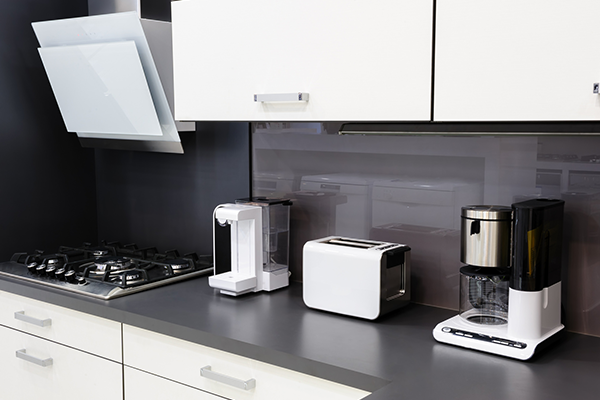 PRESENT
STEP A EXPRESSIONS
Go over the expressions with your tutor and answer the questions.
1. When an appliance has a lifetime warranty, it means the manufacturer is responsible for its repair or replacement as long as they are still in business.

I decided to get the more expensive coffeemaker because it has a lifetime warranty.

Q: Do you have any appliances that have a lifetime warranty?

2. Something is energy-efficient if it uses less power to function than other products of the same kind.

These fluorescent lightbulbs are energy-efficient. They're more eco-friendly than regular lightbulbs.

Q: Do you have any energy-efficient items at home?

3. Something is outdated if it has been replaced by something better and is no longer widely used.

You should replace your outdated flip phone with a smartphone!

Q: Do you know anyone who uses an outdated technology?
STEP B PRONUNCIATION
When one word ends with a consonant sound and the next word starts with a vowel sound, they are often linked together.
Phrase
Example

have a

/ hah-vah /

They all / hah-vah / lifetime warranty.
UNDERSTAND
SPEAKING
Mami and Kenta just moved back to Japan, so Mami is shopping for new home appliances with Yuko.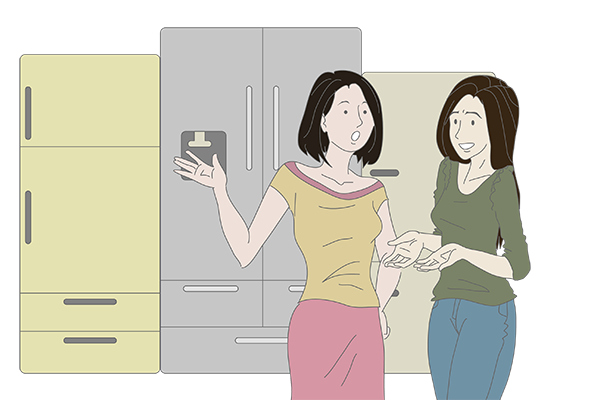 Yuko:

So, what appliances are you looking for?

Mami:

Well, the first thing on my list is a washing machine. We've been going to the laundromat since we moved back to Japan, and it's driving me crazy! I want to be able to do laundry in my own apartment.

Yuko:

How about this one? I bought the same brand last year and love it.

Mami:

Yeah, it looks good! It's big enough for both Kenta's clothes and mine, and it has a lifetime warranty, which is perfect!

Yuko:

Wow, that was fast! So, what's next on your list?

Mami:

A fridge. We've been eating out every day since we got back. I want to be able to cook again!

Yuko:

How about this one? It looks really modern!

Mami:

Is it energy-efficient?

Yuko:

Uh… No, it doesn't say that it is. (points) But this one is! It's a little expensive, but we could probably negotiate a cheaper price. You know, if the price is right, I might get one for myself too…

Mami:

Huh? You want a new fridge too? I thought you just bought one last year. It isn't outdated already, is it?

Yuko:

Well, no, but mine's a bit small for… Umm…

Mami:

Is there something you're not telling me?

Yuko:

Yes, uh… It's a bit small for Charlie's apartment. (takes a deep breath) I'm moving in with him, Mami.
TRIVIA
Many foreigners are very surprised to find out that you can negotiate prices for home appliances in Japan. For them, price bargaining seems like something you would do at a flea market, not a large electronics store chain!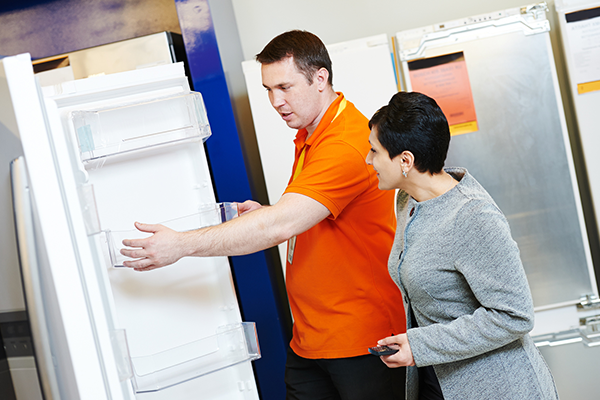 PRACTICE
STEP A EXERCISE
Fill in the blanks using the expressions in the box. The form of some expressions may need to be changed.
have a lifetime warranty
energy-efficient
outdated
Fax machines are so _____. I can't believe our office still has one!
I bought a new washing machine yesterday. It was expensive, but it _____, so I think it's worth it. I'll never have to buy another washing machine again!
Let's get an _____ air conditioner so we can keep it on all day without getting a big bill!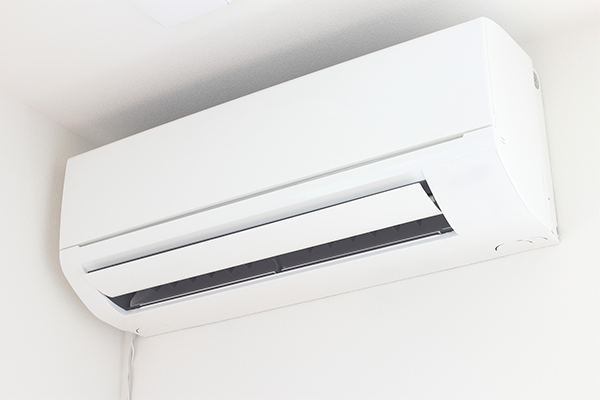 STEP B EXERCISE
Choose the sentences that best complete the speeches.
Can you pick up some energy-efficient lightbulbs on your way home today?  We just got the electric bill, and __________.
it was actually pretty cheap this month!
it was so high this month!
I know it's hard to find a rotary dial phone because they're so outdated, but I want one! __________.
It would really fit the old school design of my apartment.
It would go well with the modern design of my apartment.
I got a dishwasher that has a lifetime warranty. __________.
I'll probably have to buy a new one in two years.
I won't need to worry about paying for repairs.
CHALLENGE
Challenge 1
Your best friend, Toshi, is moving out of his parents' house, and you want to give him a small appliance as a housewarming gift. Decide with your other friend what appliance to buy.
Today's Expressions
have a lifetime warranty
energy-efficient
outdated
Challenge 2

If Time
Allows
1

HOME APPLIANCES

2

PRODUCT WARRANTIES

3

NEGOTIATING PRICES

What do you consider when buying home appliances (ex. price, color)?
Do you ever buy secondhand home appliances?
Have you ever received a home appliance as a gift?
What do you think is the least useful home appliance?

Are you willing to pay more for a longer warranty?
How do you feel about products that come with very short warranties (ex. one month)?
What kind of products should have a lifetime warranty?
Is it fair for a lifetime warranty to only cover a product if it breaks naturally?

Have you ever negotiated the price of anything before?
Would you ever try negotiating prices abroad?
Do you find negotiating for a lower price to be embarrassing?
Do you know anyone who can negotiate prices well?
FEEDBACK
I can talk about home appliances.
LESSON GOAL ACHIEVEMENT
4


Very Good

Could complete the task with ease

3


Good

Could complete the task with some clarifications

2


Fair

Could complete the task with additional instructions

1


Poor

Could somehow complete the task with difficulty
PERSONALIZED FEEDBACK
RANGE
the ability to use a wide variety of vocabulary
ACCURACY
the ability to speak correctly
FLUENCY
the ability to speak smoothly without pauses or fillers
COHERENCE
the ability to speak logically and at length