INTRODUCE
Everyone wants the best deal! Negotiating can help you convince a seller to give you a better offer.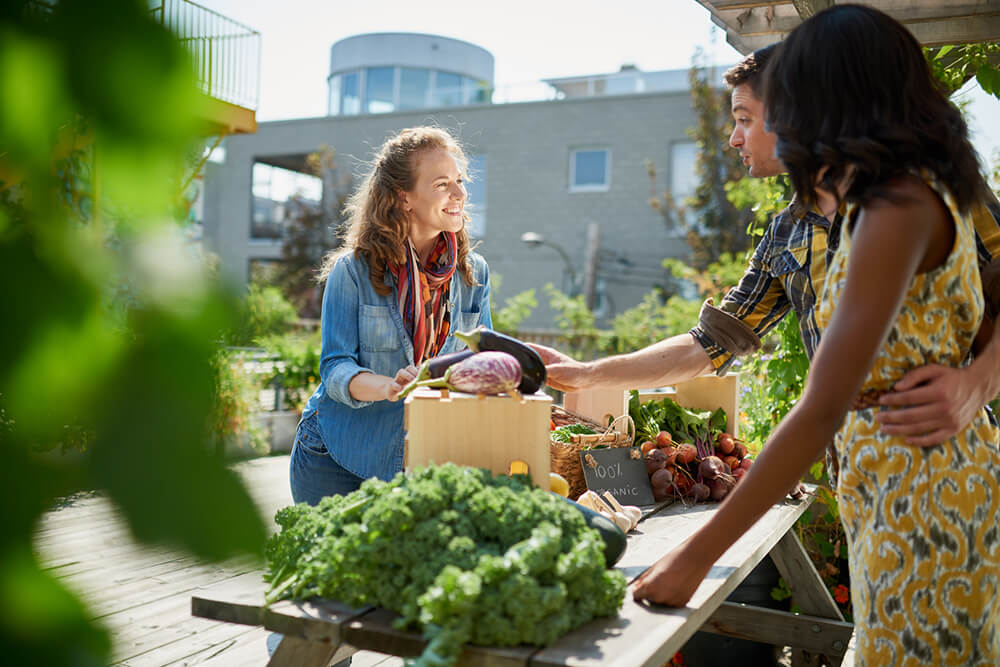 PRESENT
STEP A EXPRESSIONS
I. Go over the expressions with your tutor.
1. To rip someone off means to make someone pay too much for something.

I think the salesperson ripped me off!

2. The best someone can do is the maximum amount that a buyer can pay or the minimum amount that a seller can take.

Is 300 dollars the best you can do?

3. A buyer or seller won't negotiate anymore after his/her last offer.

Is five dollars your last offer?

II. Which of the expressions above have you used before?
STEP B PRONUNCIATION
When a word that ends with /t/ comes before a word that starts with /y/, the /t/ and /y/ often combine to form the /ch/ sound.
Phrase
Example

the best you

/ the bes-chu /

Is 300 dollars / the bes-chu / can do?
UNDERSTAND
SPEAKING
Charlie is looking for souvenirs at a flea market in Lima, Peru.
Charlie:

Sixty soles for this wooden flute? Wow, why is it so expensive?

Seller:

Our flutes are made from special wood. I can give that one to you for 50 soles.

Charlie:

Hm… Is that the best you can do? I've been to three other places, and they all offered me better prices.

Seller:

All right, I'll give you a good deal. Forty-five soles and it's yours.

Charlie:

I think you're ripping me off here. Is 45 soles your last offer?

Seller:

Okay, I'll give it to you for 35 soles, but that's the lowest I can go.

Charlie:

You've got a deal. I'll take it.
TRIVIA
In Japan, many people say price down (プライスダウン), but this phrase is actually Japanese English. Native speakers use the noun discount or verb phrase lower the price instead.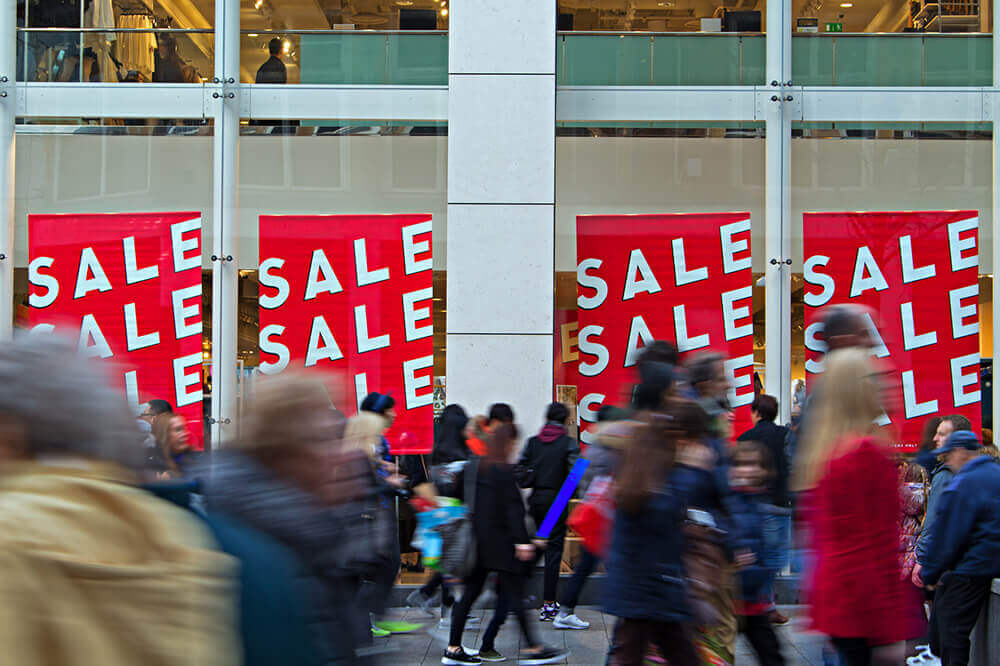 PRACTICE
STEP A EXERCISE
Put the sentences in order. Be sure to switch between the shopper's comments and the clerk's replies.
_____ Is that your last offer?
_____ Is 20 dollars the best you can do?
__1__ You want 25 dollars for these shoes? That's too high. How about 15 dollars?
_____ Yes, I can't go any cheaper than 17 dollars.
__2__ No, sorry, that's too low. How about 20 dollars?
_____ Well, I guess I could do 17 dollars. These are good quality shoes. I'm not ripping you off!
STEP B EXERCISE
Complete the conversation using the expressions in the box. The form of the expressions may need to be changed.
the best someone can do
someone's last offer
rip someone off
Tutor:

That one's 500 dollars.

Student:

Five-hundred dollars for a secondhand camera? I feel like you're trying to _____.

Tutor:

Not at all! This is a high-quality camera, and it's in excellent condition.

Student:

Yeah, but I can buy a brand new camera for 400 dollars. Is that really _____?

Tutor:

I could probably do 350 dollars.

Student:

That's still too much for me… Is 350 dollars _____?

Tutor:

Okay, okay, 320 dollars. What do you say?

Student:

You've got a deal!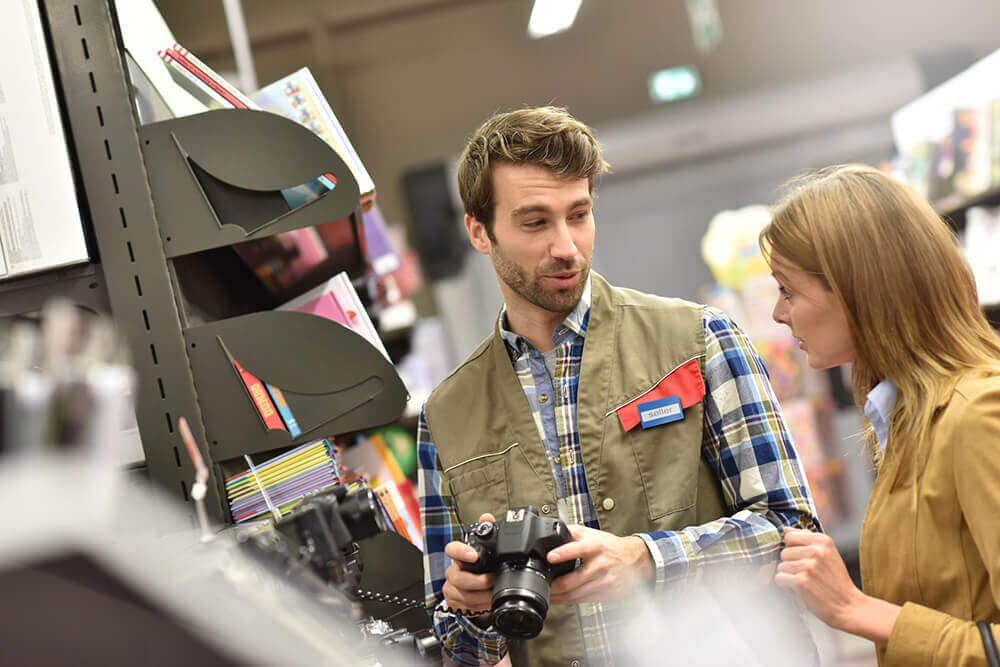 CHALLENGE
Challenge 1
You took a taxi from the airport to your hotel overseas. You think the taxi driver is asking for too much money. Negotiate your fare with the driver.
Today's Expressions
rip someone off
the best someone can do
someone's last offer
Challenge 2

If Time
Allows
1

NEGOTIATING PRICES

2

BEING OVERCHARGED

3

GETTING A GOOD DEAL

Have you ever negotiated prices before?
Do you think you're good at negotiating prices?
When negotiating prices, how much should you offer at first (ex. a lot lower than you want to pay, a little lower than you want to pay)?
Is negotiating a good skill to have?

When was the last time you were overcharged? What happened?
What do you usually do when you realize you were overcharged?
How can you make sure that you aren't overcharged?
What are some common excuses that people give for overcharging?

Do you care about always getting a good deal?
Are you willing to go to many different stores to get the best deal?
When do stores in Japan usually offer good deals (ex. end of the year, end of the season)?
What kind of stores normally offer good deals?
FEEDBACK
I can negotiate prices.
LESSON GOAL ACHIEVEMENT
4


Very Good

Could complete the task with ease

3


Good

Could complete the task with some clarifications

2


Fair

Could complete the task with additional instructions

1


Poor

Could somehow complete the task with difficulty
PERSONALIZED FEEDBACK
RANGE
the ability to use a wide variety of vocabulary
ACCURACY
the ability to speak correctly
FLUENCY
the ability to speak smoothly without pauses or fillers
INTERACTION
the ability to manage a conversation