INTRODUCE
When meeting new people, it's common to talk about your hometown. Knowing someone's hometown can tell you more about who they are.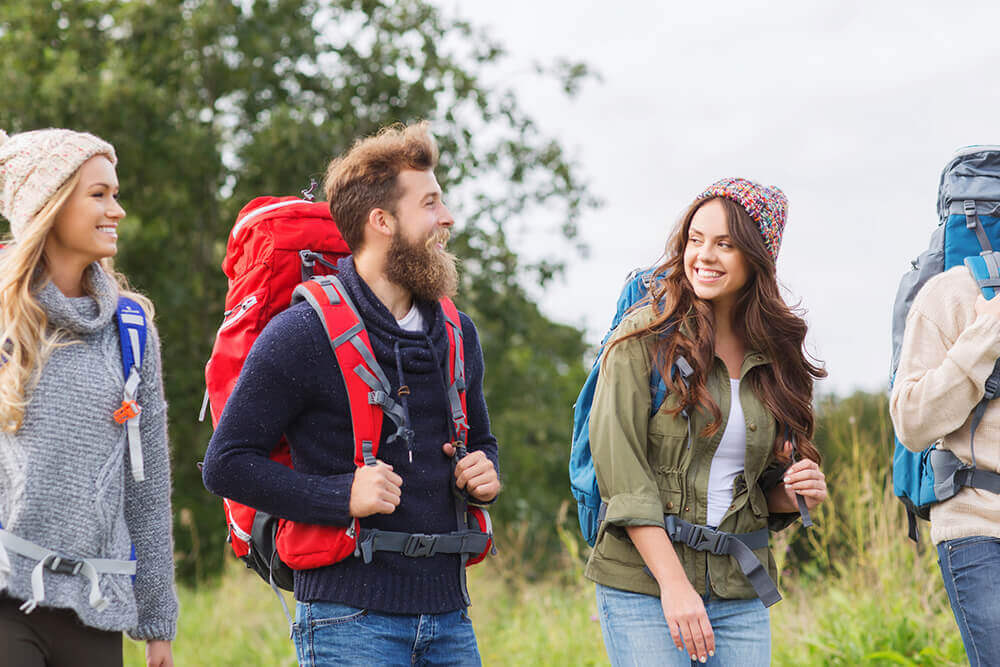 PRESENT
STEP A EXPRESSIONS
Go over the expressions with your tutor and answer the questions.
1. Be born and raised in somewhere is used to say that someone grew up in the same place where he/she was born.

I was born and raised in New York City.

Q: Were you born and raised in the same place?

2. Be originally from somewhere is used to say which city or country someone came from, especially if he/she is now living in a different area.

She's currently living in Tokyo, but she's originally from Kobe.

Q: Where are your parents originally from?

3. Have roots in somewhere is used to say where someone's family is originally from.

Jamal and Ayana are from the United States, but they have roots in Jamaica.

Q: Where does your family have roots?
STEP B PRONUNCIATION
When two words are connected by and, the word and is often pronounced as /n/.
Phrase
Example

born and raised

/ born'n raised /

I was / born'n raised / in Kagoshima.
UNDERSTAND
SPEAKING
Mami and Kenta ran into Lewis, their noisy neighbor, outside of their apartment.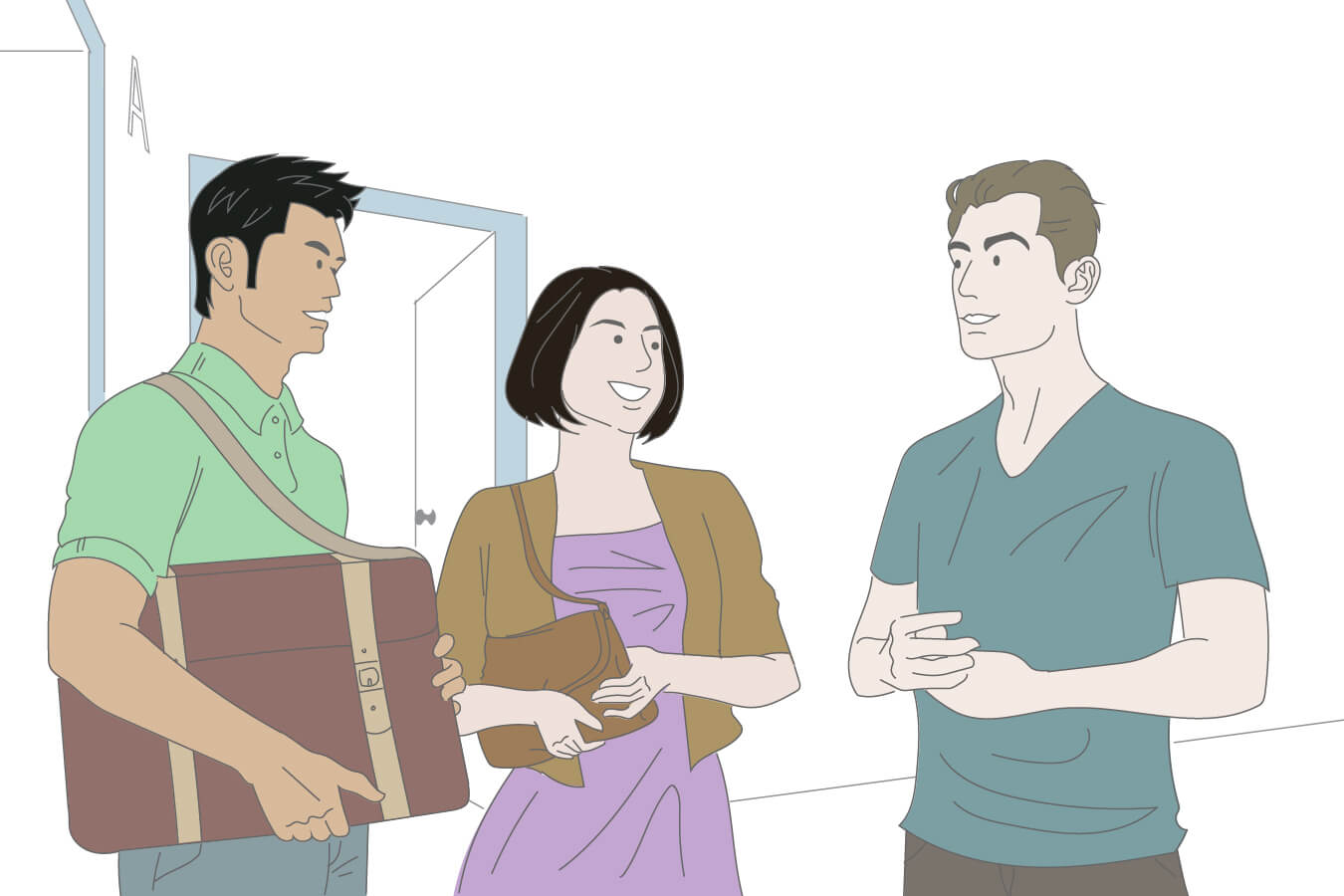 Lewis:

Hey, guys. Are you going on a trip?

Mami:

Hi, Lewis. Yeah, we're taking a weekend trip to Leicester. We heard there's a lot to see there.

Lewis:

Oh, you'll like it there. There are lots of nice places in Leicester. If you're into history, I recommend the King Richard III Visitor Centre.

Mami:

Thanks for the tip. Have you been there before?

Lewis:

Actually, my girlfriend and I are originally from Leicester.

Mami:

Oh, we thought you were from here!

Lewis:

Well, my family has roots here in London, but I was born and raised in Leicester. I only moved here with my girlfriend a year ago to attend acting school.

Mami:

Oh! So, you're an actor?

Lewis:

Yeah. My girlfriend and I are both actors. I don't know if you've noticed, but we like to practice argument scenes at home. Sorry about the noise we make sometimes.

Mami:

Oh my gosh, we didn't know you were actors! We thought you were arguing for real! I guess that means you're good actors. (laughs)
TRIVIA
In 2012, the remains of King Richard III were found buried under a parking lot in Leicester. King Richard III ruled England from 1483-1485.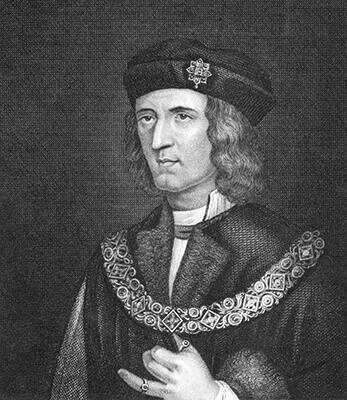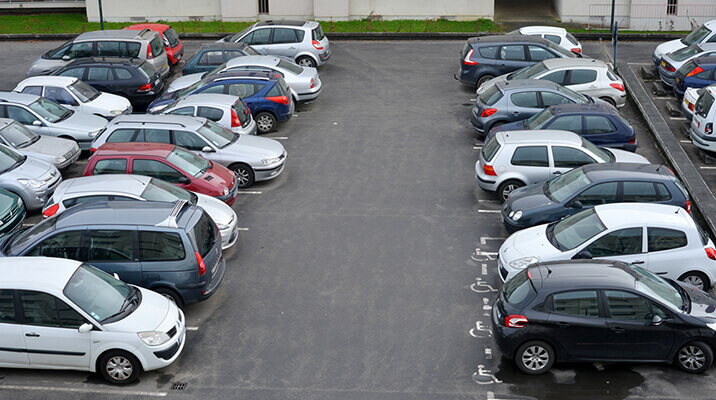 PRACTICE
STEP A EXERCISE
The underlined expressions are close but not quite correct. Correct them.
1. Amber has roots from San Francisco.
2. Jin-sun is original from Busan.
3. Ayumi was born but raised in Nagoya.
STEP B EXERCISE
Complete the speech using the information beside the pictures and the expressions in the box. The form of some expressions may need to be changed.
have roots in
be originally from
be born and raised in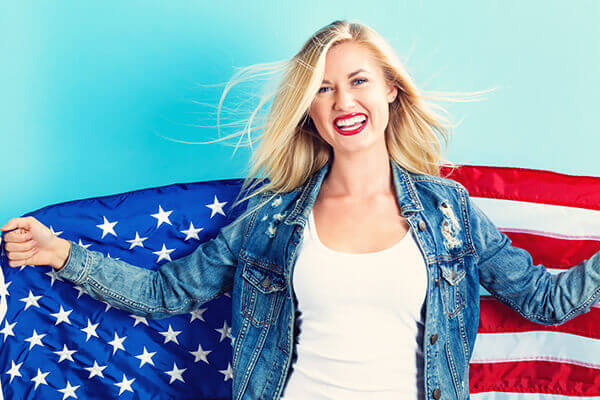 Megan
grew up in Alexandria, Virginia (US)
moved to Tokyo 3 years ago
has family in England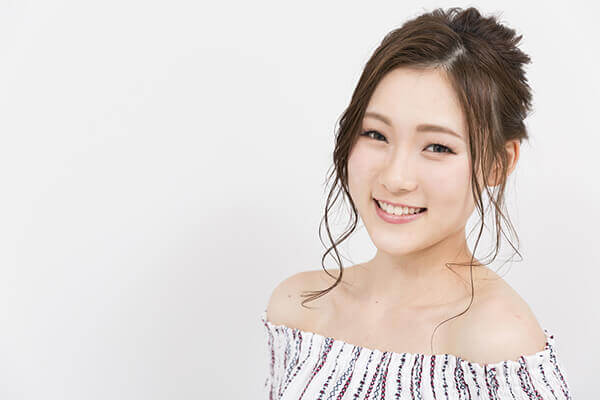 Akiko
born in Osaka, Japan
grew up in Osaka, Japan
moved to Tokyo this year
Megan and Akiko are my best friends. Megan has lived in Tokyo for 3 years now, but she _____ the US. Her family _____ England. Akiko _____ Osaka. She moved to Tokyo earlier this year.
CHALLENGE
Challenge 1
You're sightseeing in London. While taking a double-decker bus tour, you started chatting with the tourist next to you. Talk about your hometowns.
Today's Expressions
be born and raised in somewhere
be originally from somewhere
have roots in somewhere
Challenge 2

If Time
Allows
1

YOUR HOMETOWN

2

YOUR FAMILY ROOTS

3

GROWING UP

What's your hometown known for?
What do you like most about your hometown?
What do you like least about your hometown?
If you could choose a new hometown, where would you choose?

Is it important to know about your family roots?
Are you interested in tracing your family roots?
What interesting facts do you know about your family roots?
Do you find it interesting to talk about your family roots?

What was it like to grow up in your hometown (ex. fun, boring)?
What's your favorite memory from when you were growing up?
Has a lot changed since you were growing up?
Do you still talk to your childhood friends?
FEEDBACK
I can talk about hometowns.
LESSON GOAL ACHIEVEMENT
4


Very Good

Could complete the task with ease

3


Good

Could complete the task with some clarifications

2


Fair

Could complete the task with additional instructions

1


Poor

Could somehow complete the task with difficulty
PERSONALIZED FEEDBACK
RANGE
the ability to use a wide variety of vocabulary
ACCURACY
the ability to speak correctly
FLUENCY
the ability to speak smoothly without pauses or fillers
INTERACTION
the ability to manage a conversation