INTRODUCE
You can talk about immigration to discuss the benefits, risks, and difficulties of living in another country.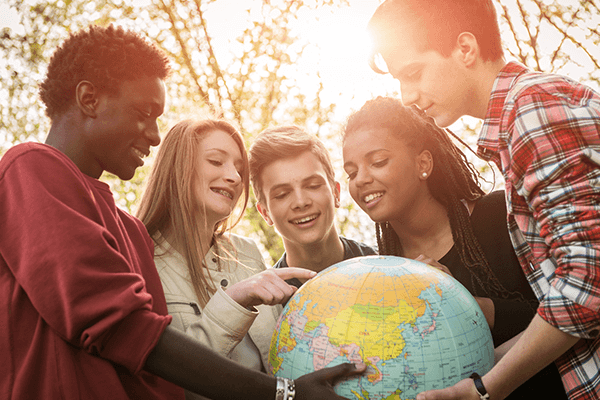 PRESENT
STEP A EXPRESSIONS
Go over the expressions with your tutor and answer the questions.
1. Second-generation is used to refer to the children of people who immigrated to a country.

My wife, Kyoko, is a second-generation Japanese American.

Q: Do you know any second-generation immigrants in Japan?

2. A go-getter refers to someone who is very hardworking and determined to succeed.

She's a go-getter. Aside from working as a secretary at an office, she has two other part-time jobs.

Q: Do you consider yourself a go-getter?

3. A stereotype refers to a widely held but oversimplified image of a particular kind of person or thing.

Many people think that all Americans eat steak and own a gun, but that's just a stereotype.

Q: Do you know any stereotypes about Japan or Japanese people?
STEP B PRONUNCIATION
When a word ends in -tion, the io is usually pronounced as /uh/.
Phrase
Example

second-generation

/ sek-uhnd-jen-uh-rey-shuhn /

He's a / sek-uhnd-jen-uh-rey-shuhn / Chinese American.
UNDERSTAND
SPEAKING
Charlie and Yuko are eating at a restaurant in Perth.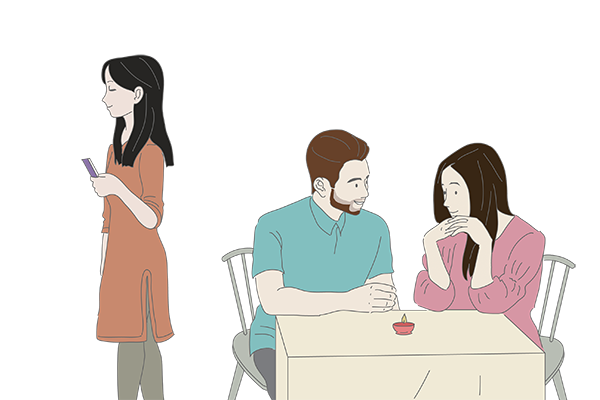 Yuko:

I can't help but notice that there are a lot of Asians here in Perth. Even our server is Asian.

Charlie:

Yeah. Judging from her accent, she's probably at least second-generation.

Yuko:

I thought so too. She sounded more Australian than you! (laughs)

Charlie:

I know, right? (laughs) I've kind of lost my accent a bit because of working in Japan so long. Anyway, Mom said that more and more people from Asian countries are immigrating here. In my opinion, that's a positive thing because Asians are good at everything.

Yuko:

Is that so? That's not what you used to say about Yamamoto-san at the Tokyo office! (laughs)

Charlie:

I know it's a stereotype, but I really think it's true in many cases. The Asian immigrants are often go-getters, so they usually get good jobs here. Many of them even set up their own businesses – like this restaurant.

Yuko:

Oh, really?

Charlie:

Yes. Can you imagine how much courage it took for them to move to a new country and start a whole new life? It must be very difficult.

Yuko:

Probably. Honestly, it's hard for me to imagine. I was born and raised in Tokyo and have never considered moving anywhere else.

Charlie:

Oh, right. But who knows? Maybe you and I could make Perth our home in the future…
TRIVIA
As of 2016, 28.5% of Australians were immigrants. Many of these immigrants came from China, India, Vietnam, and the Philippines.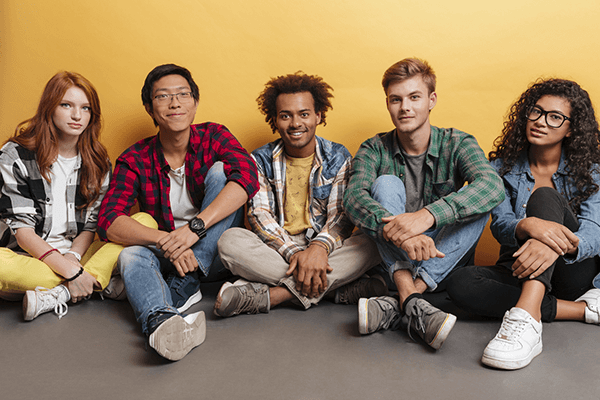 PRACTICE
STEP A EXERCISE
Fill in the blanks using the expressions in the box.
second-generation
a go-getter
a stereotype
What? Not all Americans are fat! That's just _____.
My boss is _____. He works hard and has been promoted three times already in the last five years.
You have to meet my friend Chen. He's a _____ Chinese American who grew up here in San Francisco.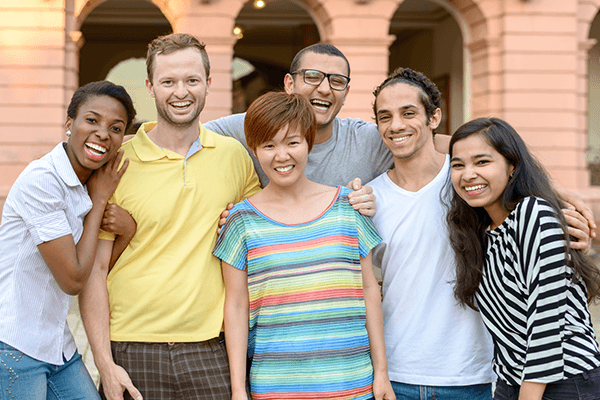 STEP B EXERCISE
Choose the sentences that best match the underlined expressions.
1. _____________. That's such a stereotype.
No, not all Japanese women are quiet.
Yes, many Japanese women are quiet.
2. __________. She's a second-generation Japanese Canadian.
Emiko moved to Canada after college.
Emiko's parents moved to Canada after college and had Emiko a few years later.
3. Min is a go-getter. __________.
After passing the English proficiency test, she applied to a British university!
She failed one interview and decided to just stop looking for a job.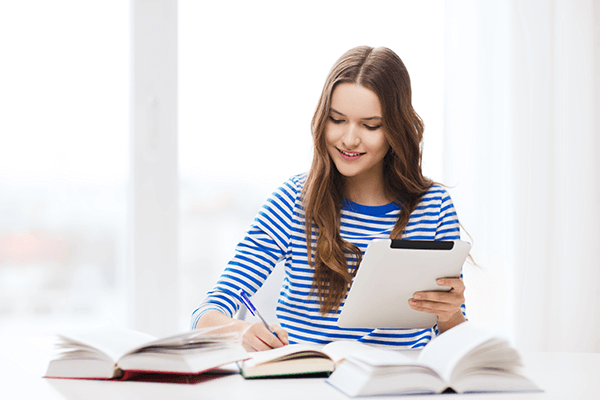 CHALLENGE
Challenge 1
You've been living in Australia for several years. One of your Australian friends is thinking about moving to Japan. Talk about immigration with him/her.
Today's Expressions
second-generation
a go-getter
a stereotype
Challenge 2

If Time
Allows
1

IMMIGRATION

2

IMMIGRANTS IN JAPAN

3

STEREOTYPES

What are common reasons for people to move to another country?
What do you think is the hardest part about moving to another country?
If you had to move to another country, which country would you choose?
If you immigrated to another country, what would you miss about Japan?

Do you think immigrants are treated well in Japan?
Should immigrants be required to learn the Japanese language?
What do you think is the hardest thing about being an immigrant in Japan (ex. language issues, living far away from family)?
Should Japan accept more immigrants?

Do you know any stereotypes about people from Western countries?
Do you know any stereotypes about people from Asian countries?
Which of those stereotypes are true? Which are not true?
Are stereotypes always bad?
FEEDBACK
I can talk about immigration.
LESSON GOAL ACHIEVEMENT
4


Very Good

Could complete the task with ease

3


Good

Could complete the task with some clarifications

2


Fair

Could complete the task with additional instructions

1


Poor

Could somehow complete the task with difficulty
PERSONALIZED FEEDBACK
RANGE
the ability to use a wide variety of vocabulary
ACCURACY
the ability to speak correctly
FLUENCY
the ability to speak smoothly without pauses or fillers
COHERENCE
the ability to speak logically and at length