INTRODUCE
It's common knowledge that seasons in the northern and southern hemispheres are opposites, but many people are still astonished the first time they actually experience the difference!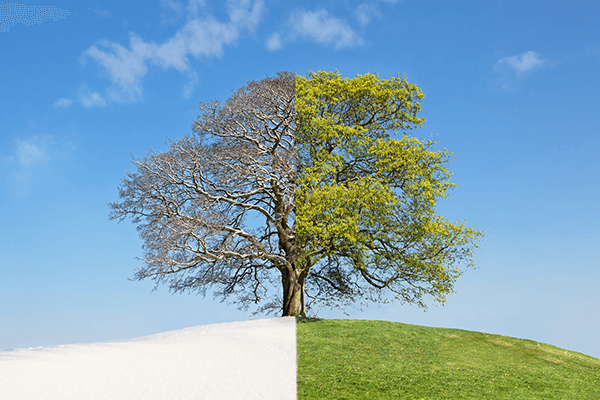 PRESENT
STEP A EXPRESSIONS
I. Go over the expressions with your tutor.
1. Seriously? is used to express skepticism or disbelief about something.

Seriously? It's shark meat?

2. No way! is an expression used when you hear something surprising or unexpected.

No way! Tina got married? She just met the guy!

3. To do a double take means to look twice to confirm if you saw something correctly.

I had to do a double take when I saw what the street vendor was selling. I thought it was just a plastic toy, but it was actually a real snake!

II. How would you react if you saw the following things? Use the expressions above.

your friend eating ice cream

outside in winter

a man in a Santa costume

in summer

someone dressed

like a ghost
STEP B PRONUNCIATION
When one word ends with a vowel sound and the next word starts with a vowel sound, a consonant sound is sometimes added to connect them.
Phrase
Example

do a double take

/ doo-wuh duhb-uhl teyk /

Did she / doo-wuh duhb-uhl teyk /?
UNDERSTAND
SPEAKING
Charlie and Yuko are visiting Charlie's parents in Perth. Yuko is talking to Olivia, Charlie's mother.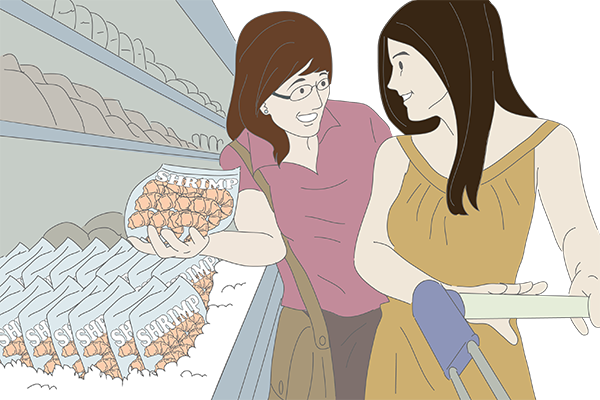 Yuko:

What are we having for dinner?

Olivia:

We're thinking of throwing some seafood on the barbie. Are you okay with that?

Yuko:

Seriously? Sure! I love barbecue, but I'm not used to having it in December. In Japan, we'd normally have a barbecue during summer.

Olivia:

Well, December is summer here! Come visit us more and you'll get used to it. It's quite delightful to have Christmas in the summer, you know.

Yuko:

Yeah, I keep forgetting that Christmas is this Friday. That explains what I saw at the beach yesterday!

Olivia:

What did you see?

Yuko:

Well, as Charlie and I were walking along the water, I did a double take when I saw Santa Claus wearing swimming trunks! I thought the sun was playing tricks with my eyes, but it really was a man dressed as Santa Claus in swimming trunks. It was hilarious! (laughs)

Olivia:

Oh, that's a common sight here at Christmas time. On Christmas Day, many people even have a barbie on the beach. Our family prefers to go Christmas camping up in the mountains, though. Did Charlie tell you about that?

Yuko:

Christmas camping? No way! That sounds really cool! So different from what I'm used to. In Japan, we'd normally just eat Christmas fried chicken at home on Christmas Eve. Christmas camping is going to be so much fun!
TRIVIA
Did you know that Australians have a lot of unique slang? Many Australian slang terms are created by shortening words. For example, barbie is slang for barbecue, mozzie is slang for mosquito, and roo is slang for kangaroo!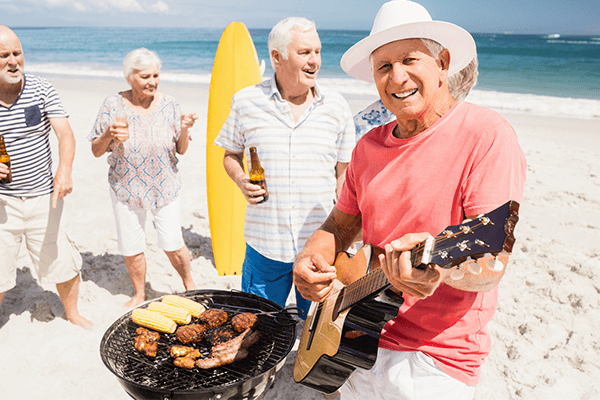 PRACTICE
STEP A EXERCISE
The underlined expressions are close but not quite correct. Correct them.
No ways! You put milk in plastic bags?
Serious? People wake up at 4 a.m. every day just to exercise?
I did the double takes when I saw a picture of what they were eating.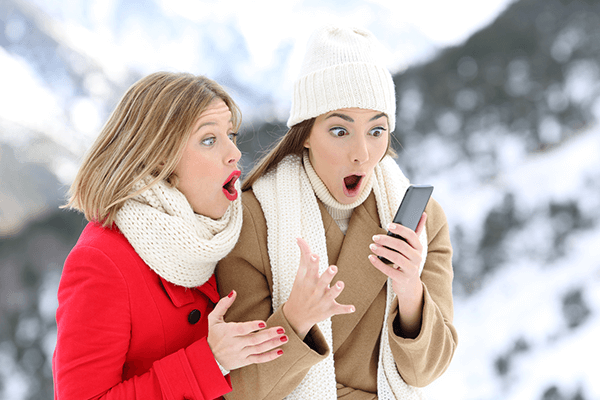 STEP B EXERCISE
Are the underlined expressions used correctly? If not, change the sentences.
No way

!

You can buy a new pair of shoes for only $2?!
I did a double take when I saw a guy carrying a medium pizza.
Seriously

?

I can't believe this supermarket doesn't sell bread!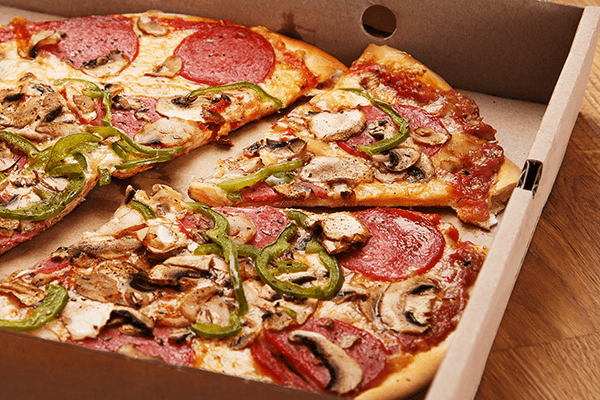 CHALLENGE
Challenge 1
It's July, and you decided to go to Australia for summer vacation. You packed a bag of warm-weather clothes and just met your Australian friend at the airport. Talk to your friend and express your surprise about the local weather and culture.
Today's Expressions
Seriously?
No way!
do a double take
Challenge 2

If Time
Allows
1

SURPRISES

2

SEASONS

3

REACTIONS

Do you like being surprised?
Are you easily surprised?
What's the last thing that surprised you?
What do Japanese people say when they're surprised?

What season do you like the most?
What season do you like the least?
What's your favorite seasonal activity?
What's your favorite seasonal food?

How would you react if you saw a kangaroo near your home?
How would you react if your best friend said he/she was moving to Australia?
How would you react if you saw your favorite celebrity on the street?
How would you react if your coworker came to the office in pajamas?
FEEDBACK
I can express surprise.
LESSON GOAL ACHIEVEMENT
4


Very Good

Could complete the task with ease

3


Good

Could complete the task with some clarifications

2


Fair

Could complete the task with additional instructions

1


Poor

Could somehow complete the task with difficulty
PERSONALIZED FEEDBACK
RANGE
the ability to use a wide variety of vocabulary
ACCURACY
the ability to speak correctly
FLUENCY
the ability to speak smoothly without pauses or fillers
INTERACTION
the ability to manage a conversation