INTRODUCE
Knowing a person's financial mindset can help you understand how he/she handles money.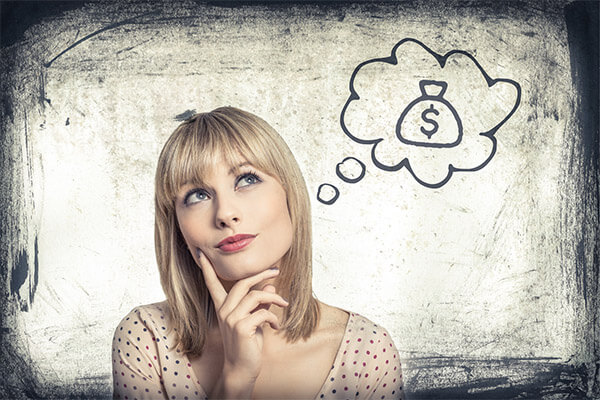 PRESENT
STEP A EXPRESSIONS
I. Go over the expressions with your tutor.
1. Cheapskate is a negative term for people who don't like to spend money.

He doesn't like shopping because he's a cheapskate.

2. To split the bill means to pay for your own expenses when you go out with someone.

We always split the bill when we eat out.

3. To live beyond one's means means to spend more money than you actually have.

She has a lot of debt because she lives beyond her means.

II. Imagine you're going on a dinner date. Describe your ideal date using some of the expressions above.
STEP B PRONUNCIATION
When one word ends in a consonant sound and the next word starts with an /h/, the /h/ is often dropped and the two words are connected.
Phrase
Example

beyond her

/ beyonder /

Annie lives / beyonder / means.
UNDERSTAND
SPEAKING
Yuko, Kelsie, and Mami are hanging out at a coffee shop.
Mami:

Wow, is that the new bag you were talking about? I love it.

Yuko:

Thanks! Kelsie helped me decide which one to buy.

Mami:

It reminds me of that signature bag my ex gave me…

Yuko:

Ah, I remember that one! Ryu was a really generous guy. He always treated you to really expensive dinners, right?

Kelsie:

Yeah, unlike my ex! Hans and I always split the bill whenever we had dinner.

Yuko:

Well, Hans was trying not to live beyond his means, you know. (laughs) Anyway, back to Ryu. He seemed like a nice guy. You never told us why you broke up with him, Mami.

Mami:

Oh, he was so materialistic—he always talked about his huge collection of watches! Once, he got so mad at me for using the same bag every day. He called me a cheapskate!

Yuko:

Whoa, he said that? That's so rude!

Mami:

Yeah, I broke up with him that day.
TRIVIA
To treat someone to something means to pay for their food, movie tickets, etc. If you want to offer to pay for someone, you can say it's my treat or it's on me.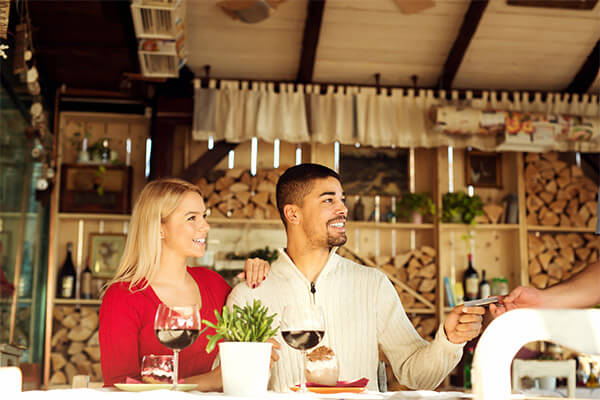 PRACTICE
STEP A EXERCISE
Are the underlined expressions used correctly? If not, change the sentences.
Tyler hates giving tips when we eat out. He's such

a cheapskate

!
Midori lives beyond her means and makes sure that she buys only what she needs.
My friend and I always split the bill when we go out to eat. I pay for my food, and he pays for his.
Marge is

a cheapskate

; she always treats me to dinner at expensive restaurants.
Aya can't save any money because she always lives beyond her means.
STEP B EXERCISE
Describe the people using the pictures and the expressions in the box. The form of some expressions may need to be changed.
a cheapskate
split the bill
live beyond one's means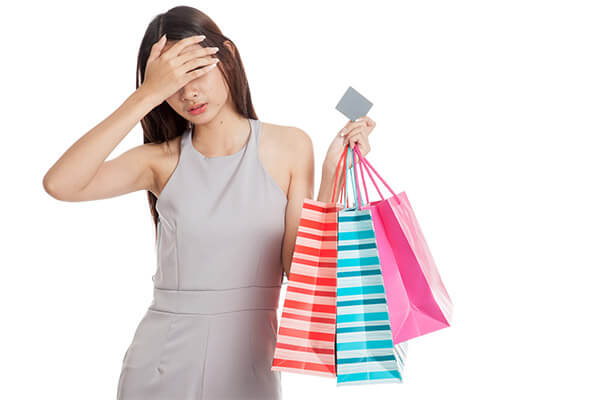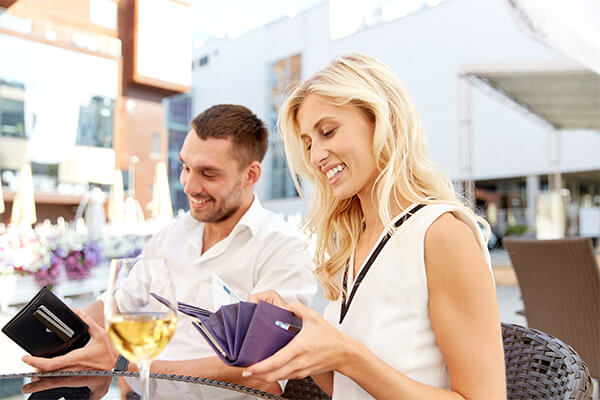 2. Brent and Joyce _____.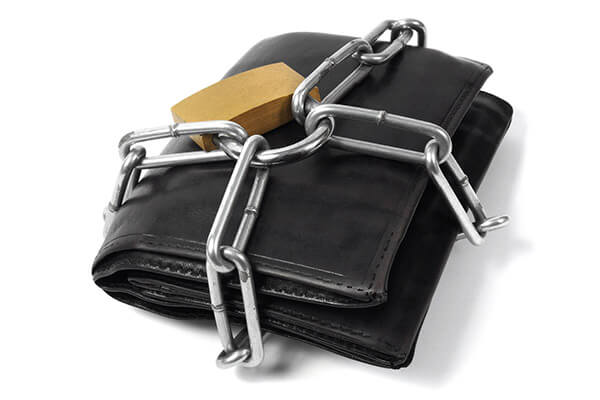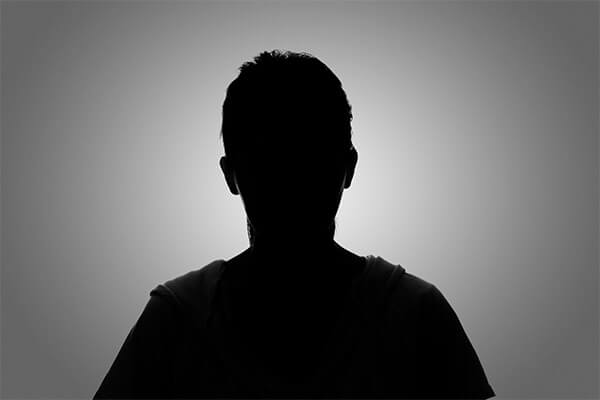 CHALLENGE
Challenge 1
You are planning to introduce one of your good friends to your coworker. While waiting for your friend to arrive, your coworker asked about him/her. Tell your coworker about your friend.
Today's Expressions
a cheapskate
split the bill
live beyond one's means
Challenge 2

If Time
Allows
1

FINANCIAL MINDSET

2

PAYING FOR OTHERS

3

LIVING BEYOND ONE'S MEANS

Do you consider yourself a generous person?
What causes some people to become cheapskates?
Is it okay for couples to split the bill?
Could you marry someone whose financial mindset is the opposite of yours?

Do you like to treat people to things (ex. dinner, movies)?
Imagine it's your best friend's birthday. What do you want to treat him/her to?
Which do you like better, treating someone or being treated by someone?
If someone were to treat you to any restaurant you want, where would you want to eat?

3

LIVING BEYOND ONE'S MEANS

Do you think you spend too much money sometimes?
Why do you think some people live beyond their means?
How can you avoid living beyond your means?
What can happen when someone lives beyond his/her means?
FEEDBACK
I can talk about someone's financial mindset.
LESSON GOAL ACHIEVEMENT
4


Very Good

Could complete the task with ease

3


Good

Could complete the task with some clarifications

2


Fair

Could complete the task with additional instructions

1


Poor

Could somehow complete the task with difficulty
PERSONALIZED FEEDBACK
RANGE
the ability to use a wide variety of vocabulary
ACCURACY
the ability to speak correctly
FLUENCY
the ability to speak smoothly without pauses or fillers
INTERACTION
the ability to manage a conversation