INTRODUCE
It's important to weigh your options before making a decision so that you won't have any regrets.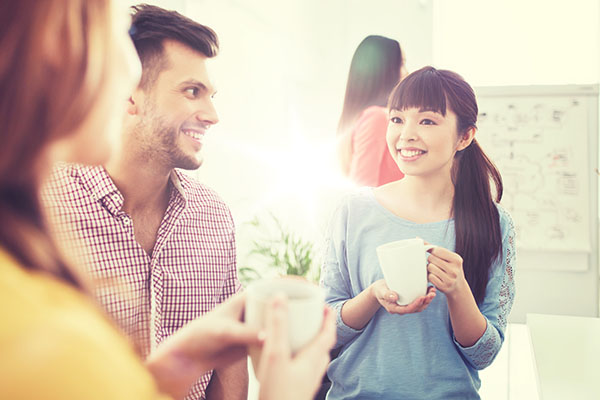 PRESENT
STEP A EXPRESSIONS
I. Go over the expressions with your tutor.
1. If something is up to someone, it means that person can decide.

What do you want to do this weekend?

Well, we could go shopping or watch a movie at my place. It's up to you.

2. You can use plan A to refer to an original plan and plan B to refer to a backup plan.

I really want to have a picnic, but the weather forecast said it might rain.

How about this? Plan A is to have a picnic at the park. Plan B is to have a picnic on the floor of my living room if it rains! What do you think?

3. To be on the fence about something means to be unable to decide between two options.

What is taking you so long? Just pick a dress!

Sorry, I'm on the fence about which dress to wear! I can't decide between the blue one and the black one.

II. Imagine that you're planning a holiday trip with a friend. Use the expressions above to tell your friend about the activities that you're thinking of doing.
STEP B PRONUNCIATION
The is pronounced as /thuh/ when the next word starts with a consonant sound. It's pronounced as /thee/ when the next word starts with a vowel sound.
Phrase
Example

the fence

/ thuh fens /

I'm on / thuh fens / about it.

the orange one

/ thee awr-inj wuhn /

You should wear / thee awr-inj wuhn /.
UNDERSTAND
SPEAKING
Charlie and his coworker are talking in the hallway at work.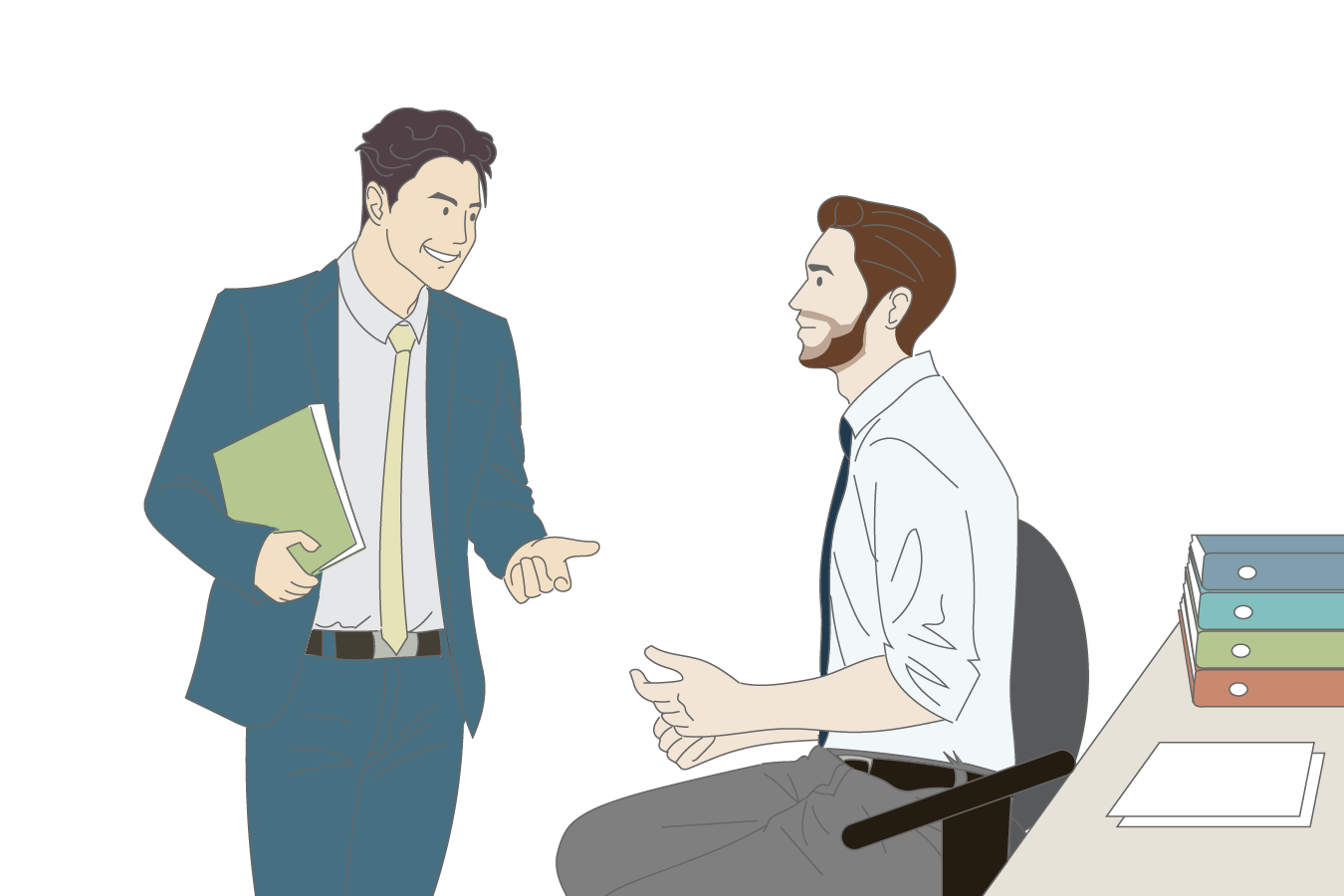 Jin:

Charlie, can I talk to you for a second?

Charlie:

Hey, Jin. Sure. What's up?

Jin:

I'm arranging an office kouyou picnic. You know, for the fall foliage. Anyway, I'm on the fence about where to have it. Plan A is to have it at Mount Takao. It's a great place to hike and see the leaves, but it gets really crowded this time of the year.

Charlie:

Do you have a plan B?

Jin:

Yeah. Plan B is to have the picnic at Showa Memorial Park. It's pretty big and there are lots of trees. We could go biking there too.

Charlie:

Is that near Tokyo?

Jin:

Yeah, it's in Tachikawa. It's also a popular place to see the fall leaves.

Charlie:

Sounds great, then. I've never been to either Mount Takao or Showa Memorial Park, so it's up to you, really.

Jin:

Hmm… All right. Let's go to Showa Memorial Park, then. Let's have it this Sunday. What do you say?

Charlie:

This Sunday? No problem.

Jin:

Okay. I'll inform the others. Also, feel free to invite other people.

Charlie:

All right. I'll bring my girlfriend.
TRIVIA
There actually is no single-word translation for the term kouyou (紅葉) in English. You can use phrases like fall foliage, autumn leaves, fall leaves, and colored leaves to talk about it, but be careful: These phrases are not used exactly the same way as kouyou is in Japanese.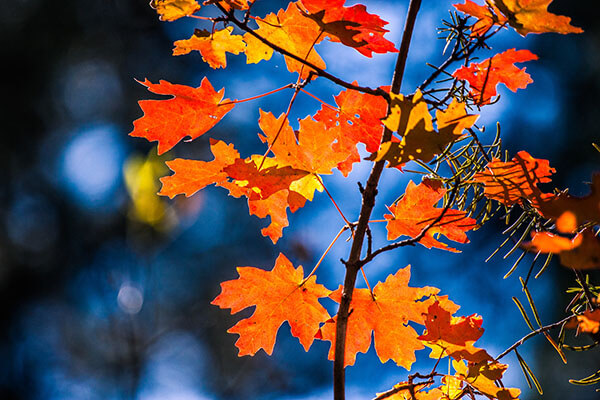 PRACTICE
STEP A EXERCISE
Replace the underlined parts with expressions from the box. Some expressions may be used more than once, and the form of some expressions may need to be changed.
be up to someone
plan A/B
be on the fence about something
I'm not sure what movie to watch tonight. Should I watch this new horror movie or my favorite sci-fi film?
I don't think this will work. Do you have a different idea in mind?
We could go to Saitama or Chiba. The choice is yours.
My original idea was to have a picnic at Mount Mitake. But since you don't want to travel far, we'll go with the back-up idea.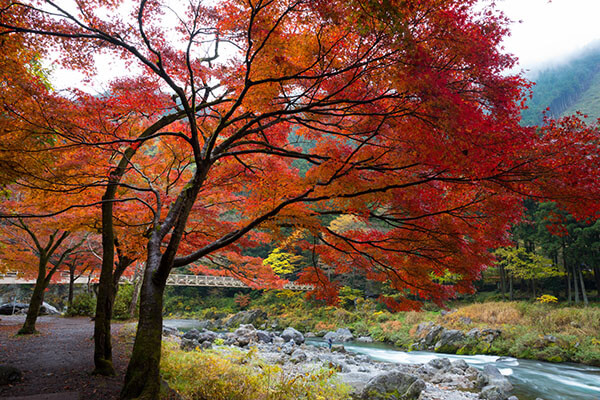 STEP B EXERCISE
Follow the instructions in parentheses using the expressions in the box.
be up to someone
plan A/B
be on the fence about something
1.
Tutor: I heard you were going on vacation next month. Where are you going to go?
Student: (Say that your initial idea is to take a trip to Hokkaido, but you might not have enough time, so your back-up is to go somewhere closer.)
2.
Tutor: Did you pick a restaurant for your date tomorrow?
Student: (Say that you can't decide which restaurant to go to.)
3.
Tutor: You said you wanted to go out this weekend, right? Where do you want to go?
Student: (Say that it's your tutor's decision.)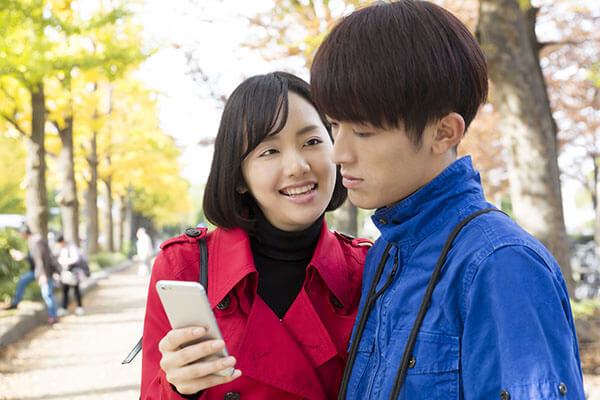 CHALLENGE
Challenge 1
Your foreign friend is coming to Japan to see the fall foliage next month. You promised to take him/her somewhere special, but you can't decide where to go. Call your friend and discuss your options.
Today's Expressions
be up to someone
plan A/B
be on the fence about something
Rikugien Garden

Arashiyama

Highlights:

in Tokyo
spacious
sights range from ponds to stone lanterns
popular activity: having tea at a traditional tea house

Highlights:

in Kyoto
popular tourist destination
sights range from temples to bamboo groves
popular activity: boat tour
Challenge 2

If Time
Allows
1

FALL FOLIAGE

2

FALL

3

MAKING DECISIONS

How would you describe the fall foliage in Japan?
Do you usually go somewhere special to see the fall foliage?
When is the best time to see fall foliage where you live?
How would you feel if you lived in a place where the leaves were green all year round (ex. Los Angeles)?

Do you like fall?
What activities do you usually do in fall?
Do you eat or drink anything special in fall?
What's your fondest fall memory?

Do you prefer to make plans and decisions final or keep them open?
Do you ask other people to help you when you can't decide?
Have you ever flipped a coin to help you decide?
Do you usually have multiple backup plans just in case your decision doesn't work out?
FEEDBACK
I can discuss choices and express indecision.
LESSON GOAL ACHIEVEMENT
4


Very Good

Could complete the task with ease

3


Good

Could complete the task with some clarifications

2


Fair

Could complete the task with additional instructions

1


Poor

Could somehow complete the task with difficulty
PERSONALIZED FEEDBACK
RANGE
the ability to use a wide variety of vocabulary
ACCURACY
the ability to speak correctly
FLUENCY
the ability to speak smoothly without pauses or fillers
COHERENCE
the ability to speak logically and at length