IN THIS LESSON, YOU WILL
1. Read an invitation from your friend.
2. Talk about the different events at the rock festival.
3. Express your opinion about a band that wears unpleasant-looking costumes.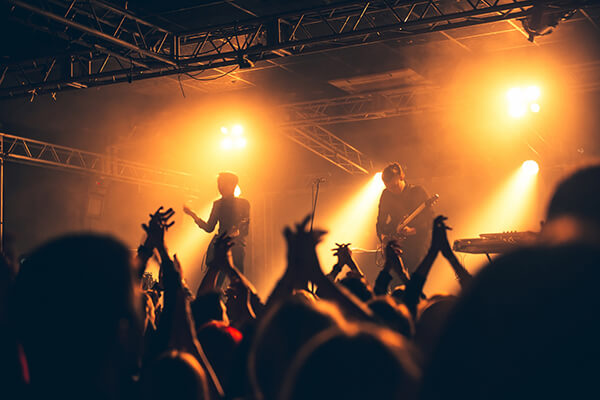 PRACTICE
STEP A EXERCISE
Match the sentences on the left to the pictures on the right.
1. be pumped about something

2. can't stand someone/something

3. freak out

4. be on the fence about something

5. gross someone out
STEP B EXERCISE
Choose the correct expressions in the parentheses.
I (grossed my friend out / am dying) to get tickets to their concert. I really want to see them in person.
I (can't wait / am on the fence about) whether we should stay at the festival all day or not. It's going to be really hot.
(I was wondering if / It's up to you if) you'd be interested in going to the show with me.
Well, (plan A / plan B) is to buy tickets online. Otherwise, let's just hope we can get tickets on the day of the concert.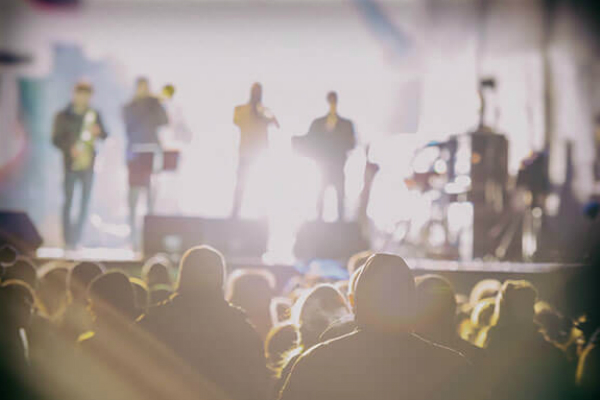 MISSION
Challenge 1
Your foreign friend sent you an email. Read it.
Remember?
be pumped about something
be dying to do something
I was wondering if…
What do you say?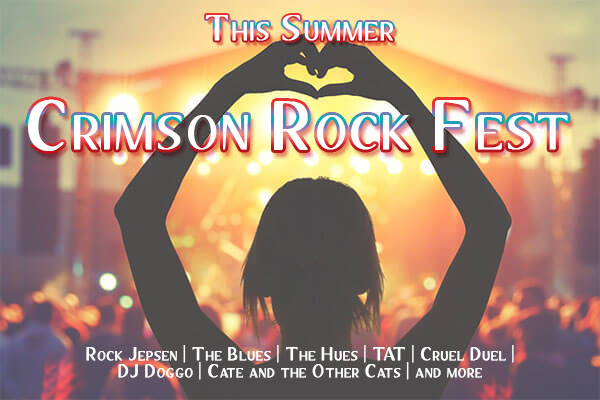 Hi! How's it going? I hope you're enjoying your summer vacation.
Speaking of vacation, I'm going to be in Japan next month! I'm really pumped to be back in the land of the rising sun! I can't believe it's already been two years.
Anyway, I was wondering if you wanted to go with me to the Crimson Rock Festival next month. I already bought two tickets, one for me and one for Kenji, but Kenji just found out that he has to work that weekend. I don't really want to go alone, so I hope you can come with me!  Rock Jepsen and The Blues are going to perform. I heard they're amazing live, so I'm dying to see them! What do you say?
-C
Challenge 2
You're now at the Crimson Rock Festival with your friend. Talk to him/her about the different festival events that there are. Then, ask about which events your friend is interested in.
Music Festival Events

local and international band performances
nightly dance party

food fair
band merchandise fair
fireworks display
Remember?
be pumped about something
I can't wait
be dying to do something
What do you say?
be up to someone
plan A/B
be on the fence about something
Challenge 3
Before Rock Jepsen's performance, you and your friend are watching the performance of another band, Horror Shock. Talk with your friend and express your opinion about the band's creepy costumes.
Remember?
can't stand something/someone
gross someone out
freak out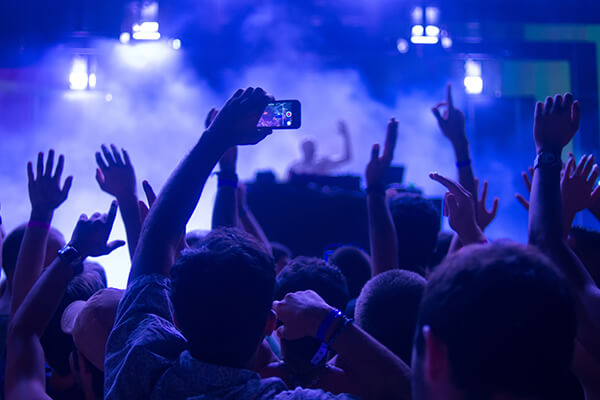 FEEDBACK
Accept your friend's invitation and have a good time at the rock festival.
MISSION ACHIEVEMENT
4


Very Good

Could complete the task with ease

3


Good

Could complete the task with some clarifications

2


Fair

Could complete the task with additional instructions

1


Poor

Could somehow complete the task with difficulty
PERSONALIZED FEEDBACK
RANGE
the ability to use a wide variety of vocabulary
ACCURACY
the ability to speak correctly
FLUENCY
the ability to speak smoothly without pauses or fillers
INTERACTION
the ability to manage a conversation