INTRODUCE
Art is an important part of every culture. Reading about it helps you gain a greater appreciation for a culture.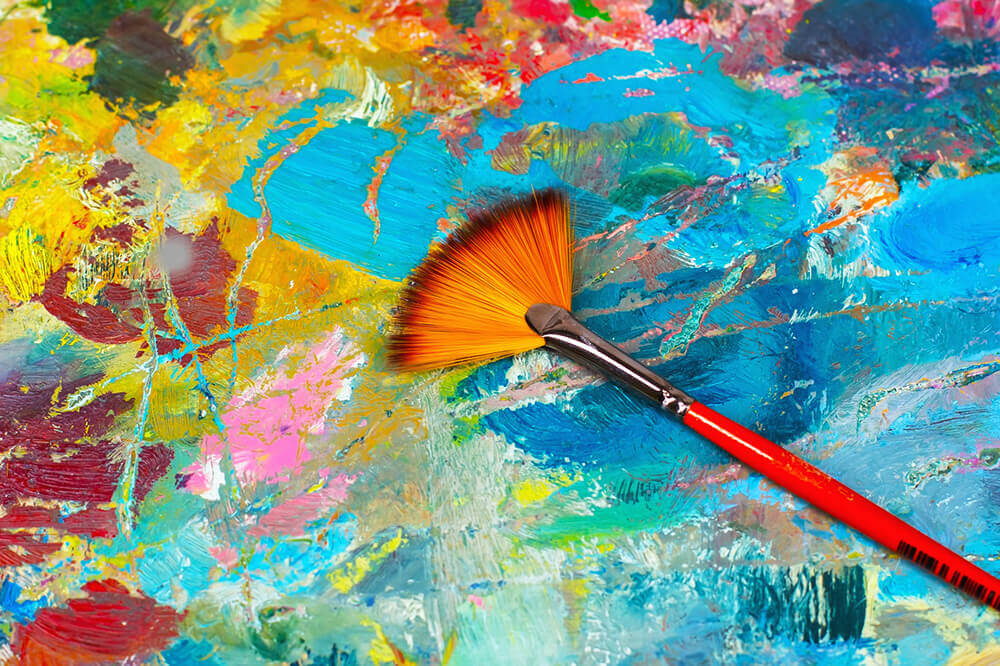 PRESENT
STEP A EXPRESSIONS
I. Go over the expressions with your tutor.
1. There is no doubt that… is used to say that you are very sure about something.

He's so talented. There is no doubt that he'll win!

2. To have an impact on something/someone means to have a strong effect on something/someone.

She cried when she heard the song. It really had an impact on her.

3. One's greatest masterpiece refers to a person's best work.

David is such a beautiful statue. Many people consider it to be Michelangelo's greatest masterpiece.

II. Who's the greatest artist (ex. painter, musician, writer) that you know? Talk about him/her using the expressions above.
STEP B PRONUNCIATION
Important words in a sentence are often stressed to add emphasis.
Phrase
Example

no doubt

/ NO DOUBT /

There is / NO DOUBT / that he wrote it.

one's greatest masterpiece

/ one's GREATEST masterpiece /

I feel it's / his GREATEST masterpiece /.
UNDERSTAND
READING
Mami, Kelsie, and Yuko are touring the Vatican Museums. Mami is reading a pamphlet.
The School of Athens (1511)
The School of Athens was painted by the famous Italian artist Raphael from 1509 to 1511. Considered Raphael's greatest masterpiece, it is found inside one of the Vatican Museums' Raphael Rooms. There is no doubt that it is one of the most breathtaking pieces in the museum. Done with amazing detail, it features important figures gathered in an Athenian academy, exchanging ideas with one another. These figures are believed to represent some of the most important philosophers of all time. At the center of the painting are Greek thinkers Plato and Aristotle.
TRIVIA
The Louvre in France is home to a large number of famous paintings such as the Mona Lisa. But did you know that some people think that the paintings on display are fake? These rumors, however, have never been proven.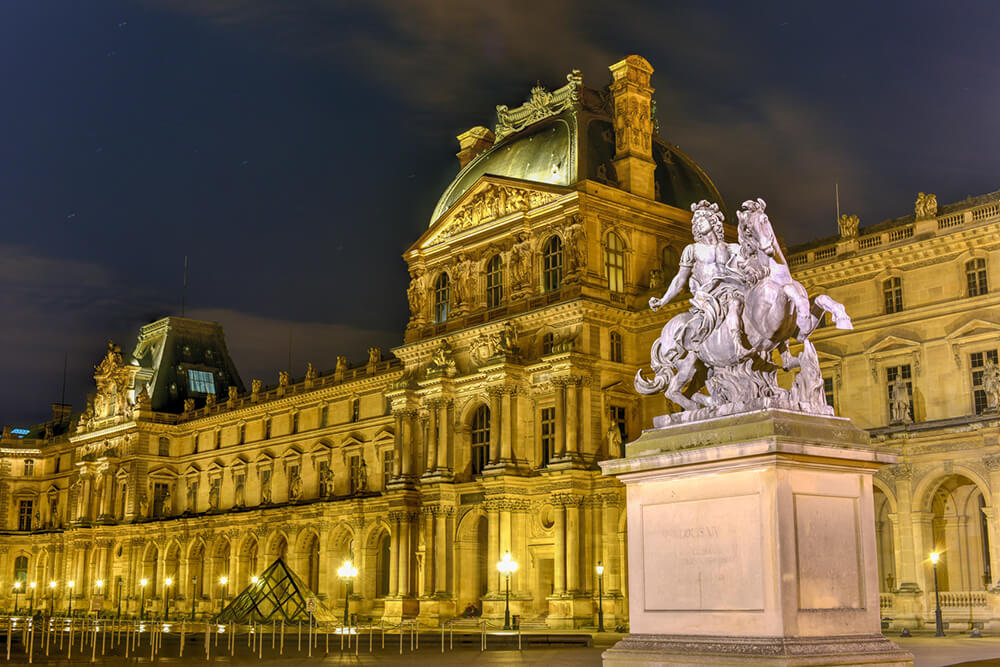 PRACTICE
STEP A EXERCISE
Complete the conversation by replacing the words in parentheses with expressions from the box. The form of some expressions may need to be changed.
have an impact on
one's greatest masterpiece
there is no doubt that
Tutor:

Have you seen Van Gogh's Starry Night?

Student:

Oh, yes. I think it's (his best work).

Tutor:

Yeah, I agree. It's the first thing that people think about when they hear his name.

Student:

That's true. (For sure,) it's his most famous artwork.

Tutor:

It's sad that the painting never became popular during his time, though.

Student:

I agree. It's so hard to imagine that! His work really (has a big effect on) basically everyone who sees it now.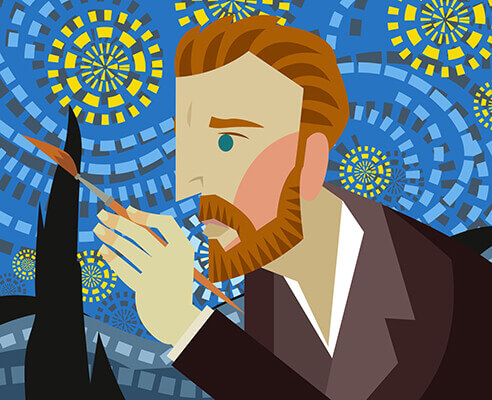 STEP B EXERCISE
Make sentences using the pictures, words, and expressions in the parentheses.
| | |
| --- | --- |
| the Mona Lisa | Leonardo da Vinci |
ex. (one's greatest masterpiece)
→ The Mona Lisa is Leonardo da Vinci's greatest masterpiece.
| | |
| --- | --- |
| Italian architecture | amazing |
1. (there is no doubt that)
| | |
| --- | --- |
| the beautiful view | the young artist |
| | |
| --- | --- |
| The Four Seasons | Antonio Vivaldi |
3. (one's greatest masterpiece)
CHALLENGE
Challenge 1
You and your friend are going to Italy in a few months, so you're trying to plan what to do while on vacation there. Read an article about a famous painting. Then, tell your friend about it.
Today's Expressions
there is no doubt that…
have an impact on something/someone
one's greatest masterpiece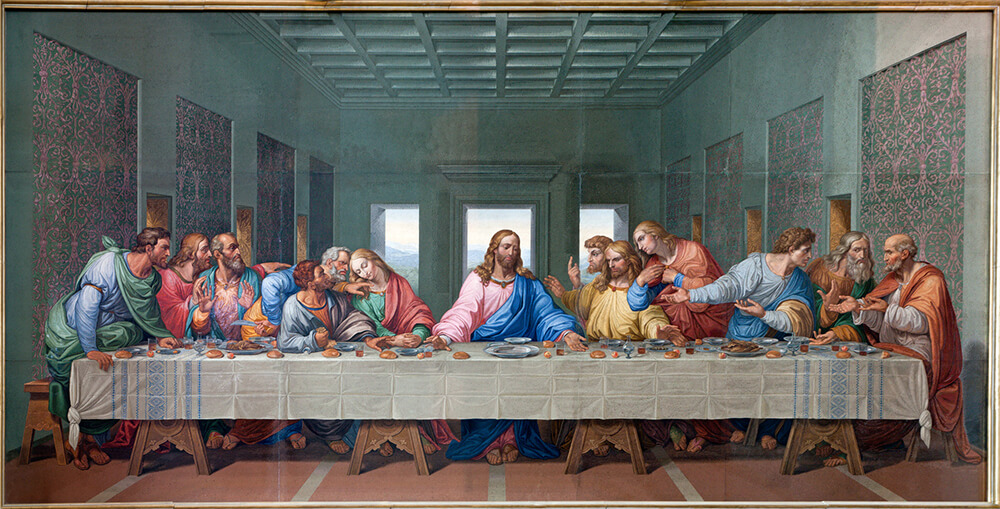 The Last Supper
The Last Supper is one of Leonardo da Vinci's most important works. The painting was created in the late 15th century, but there is no doubt that it is still one of the most influential works of art ever made. Due to its importance and fame, it may surprise many that the original painting is not displayed in any museums. Da Vinci painted his greatest masterpiece directly on the wall of a convent in Milan. People from all over the world come to view The Last Supper every day, so anyone who wants to see it up close may need to book tickets several days in advance. Visitors are also advised to wear appropriate clothes inside the convent.
Challenge 2

If Time
Allows
1

WORKS OF ART

2

MUSEUMS

3

ARTISTS

What's your favorite work of art?
What kinds of paintings are most interesting to you (ex. landscapes, portraits, abstract works)?
What kinds of paintings don't you like?
Do you think it's important to study about art?

When was the last time you went to a museum?
What kind of museum would you like to visit (ex. art museum, natural history museum)?
What's the best thing about going to a museum?
Why do you think some people dislike going to museums?

Who's your favorite artist?
Why is he/she your favorite?
Which of his/her masterpieces do you like the most?
Is he/she popular in Japan?
FEEDBACK
I can read and understand an explanation about a famous piece of art.
LESSON GOAL ACHIEVEMENT
4


Very Good

Could complete the task with ease

3


Good

Could complete the task with some clarifications

2


Fair

Could complete the task with additional instructions

1


Poor

Could somehow complete the task with difficulty
PERSONALIZED FEEDBACK
RANGE
the ability to use a wide variety of vocabulary
ACCURACY
the ability to speak correctly
FLUENCY
the ability to speak smoothly without pauses or fillers
INTERACTION
the ability to manage a conversation