INTRODUCE
Refund and exchange policies are different in each country. It's important to understand them in case you're not satisfied with what you buy.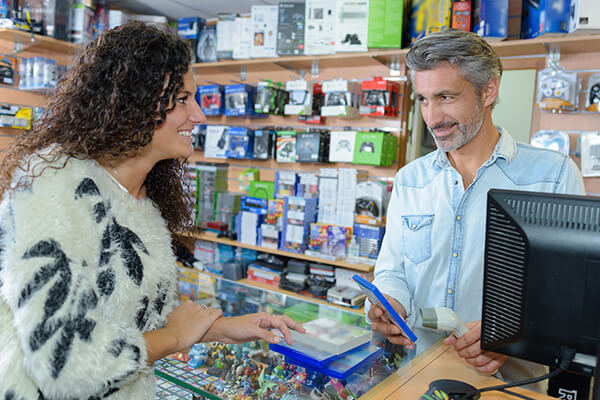 PRESENT
STEP A EXPRESSIONS
I. Go over the expressions with your tutor.
1. When a store issues a refund, it means they return the money that they received as payment for an item.

I'm not satisfied with this product.

2. Proof of purchase is a document such as a receipt that shows that a customer paid for something.

We need to see your proof of purchase.

3. If a store does something no questions asked, then they don't require an explanation or other additional information from the customer.

If I decide that I want a different design, can I exchange it for a new one?

Sure. We'll replace it, no questions asked.

II. Imagine that you are going to open a business. Which of the expressions above will you use for your refund and exchange policy?
STEP B PRONUNCIATION
When of comes before a word that starts with a consonant sound, the /f/ is often dropped, leaving just an /uh/ sound.
Phrase
Example

proof of purchase

/ proof-uh-purchase /

We just need to see your / proof-uh-purchase /.
UNDERSTAND
READING
Charlie is reading the refund and exchange policy of a local store.
REFUND AND EXCHANGE POLICY
We hope you enjoy your purchase! However, if you see any problems with the quality of our products, you may return them for a refund or exchange.
To be eligible, please take note of the following points:
Refunds/exchanges must be requested within 21 days of purchase.
Items must still be in their original condition.
Proof of purchase is required.
If you meet all the requirements, you may choose from the following options:
We can issue a refund to you in cash or on your credit card, no questions asked, or
We can exchange your item for one in a different color or size.
TRIVIA
Refunds and exchange policies in Japan are much stricter than in some other countries. For instance, it's not unusual for department stores in the United States to accept returns or exchanges without any time limit. They will sometimes even refund money or offer store credit for things bought more than a year ago.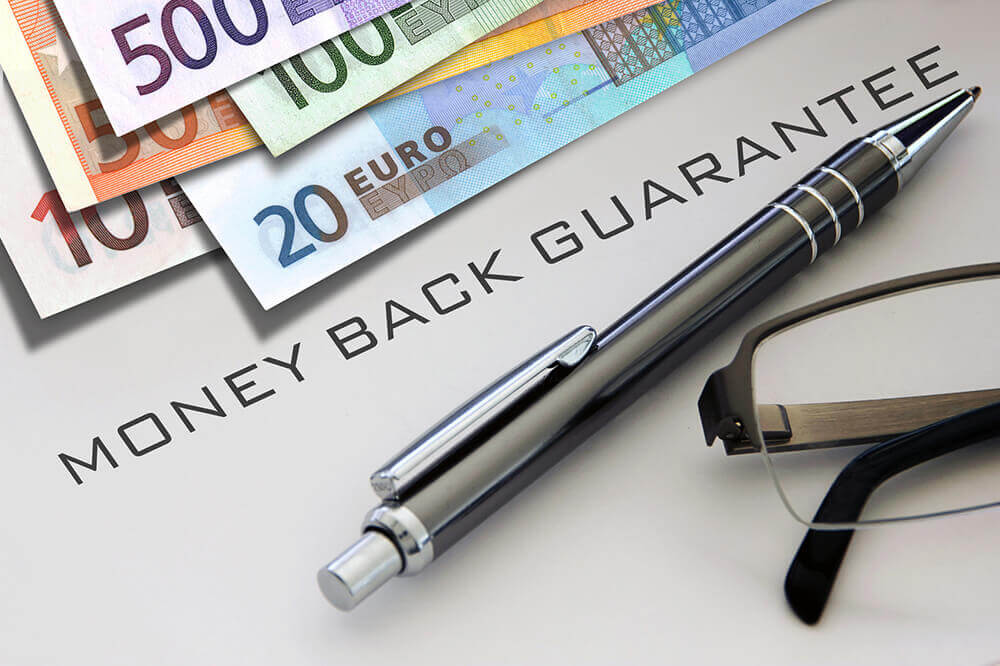 PRACTICE
STEP A EXERCISE
Replace the underlined parts with expressions from the box. Some expressions may be used more than once.
issue a refund
proof of purchase
no questions asked
If your item is in good condition, we will offer a refund or exchange – no explanation necessary.
We can return your money if you don't want a replacement.
Make sure to bring your receipt.
We will give you back your money once your request is approved.
If your item is damaged, we will replace it without asking for any extra info.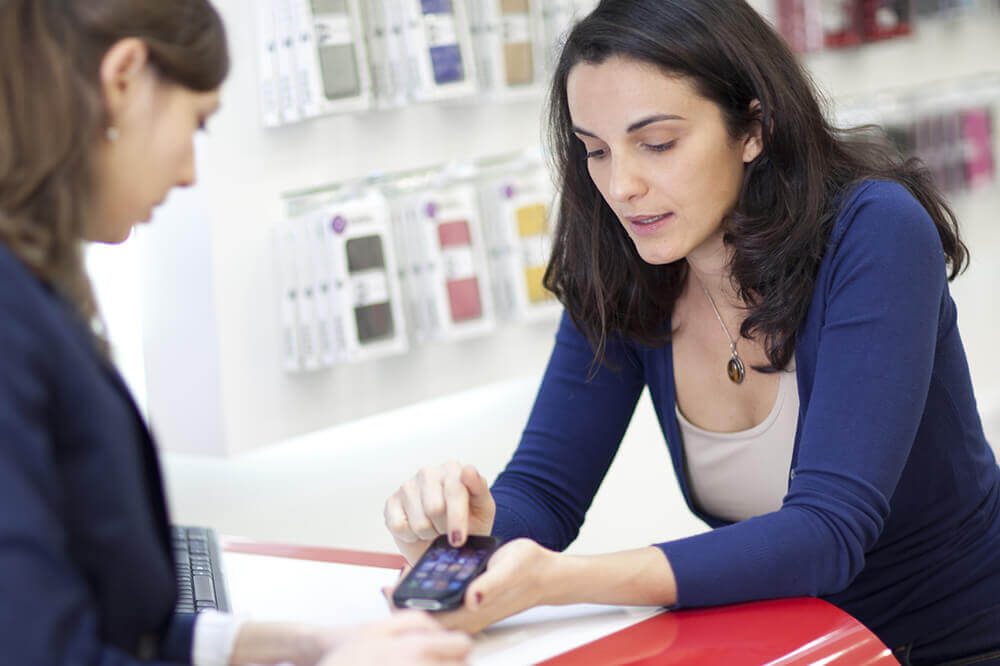 STEP B EXERCISE
You are the manager of a store. Give advice to your new employee using the expressions in the box.
issue a refund
proof of purchase
no questions asked
1.
Tutor: This customer is complaining about the quality of our new product. She said it's really bad.
Student: Let's apologize and _____.
2.
Tutor: This customer wants a replacement. He just bought it yesterday and brought his receipt. Should we ask him why?
Student: No, it's okay. Let's give him a replacement, __________.
3.
Tutor: The item this customer bought is defective. He wants to exchange it, but we don't have any more in stock.
Student: Let's __________.

4.
Tutor: This customer wants to exchange his item, but he didn't bring his receipt.
Student: Please tell him that __________ is required for exchanges.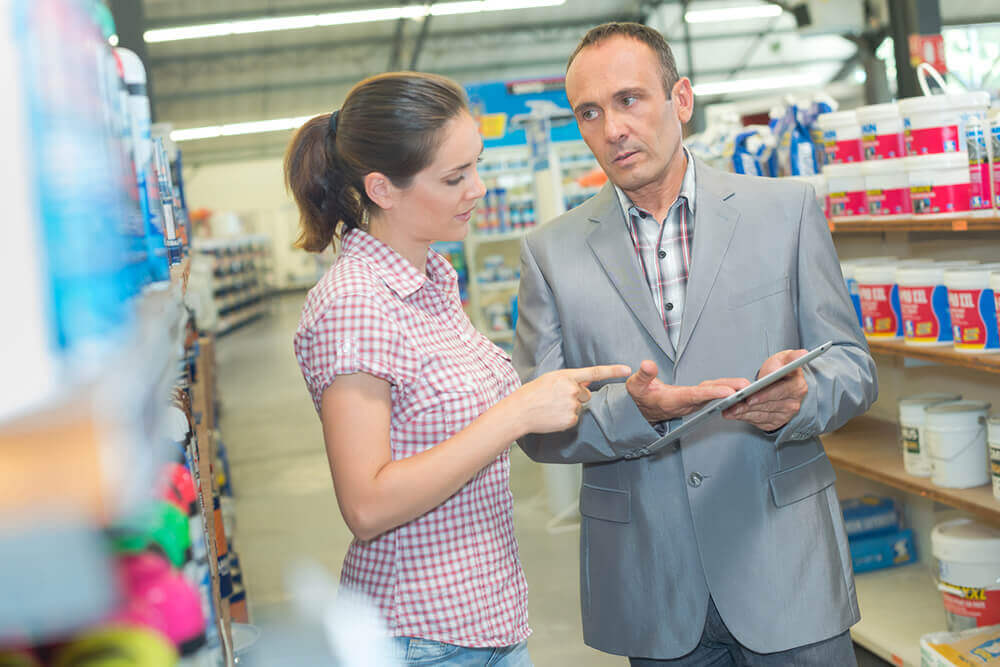 CHALLENGE
Challenge 1
You bought a shirt at a souvenir shop five days ago. You just realized that you want a different color, so you looked up the shop's refund and exchange policy online. Read their policy. Then, go to the shop and talk to the store clerk.
Today's Expressions
issue a refund
proof of purchase
no questions asked
REFUND AND EXCHANGE POLICY
If you're not happy with your purchase at Zouvenirs, we're here to help. You may request a refund or exchange your item within seven days of purchase. Just remember to bring your proof of purchase.
Any Zouvenirs items that are returned to us must be unworn and unwashed. We will only accept items with tags still attached.
For refunds:
We will immediately inspect your item for any damage. If it passes inspection, we will issue a refund, no questions asked.
For exchanges:
If your item is defective, we will replace it. Please note that we only offer exchanges for a different color or size, not a different product.
Challenge 2

If Time
Allows
1

REFUND AND EXCHANGE POLICIES

2

DEFECTIVE PRODUCTS

3

PROOF OF PURCHASE

1

REFUND AND EXCHANGE POLICIES

In your opinion, what should be the time limit for refunds and exchanges?
Why do you think some people change their minds after buying something?
Do you think refund and exchange policies in Japan are reasonable?
What would you like to change about those policies?

Have you ever bought a defective product before?
What should you check to make sure an item isn't defective before you buy it?
How should stores handle complaints about defective products?
If a store sold you a defective product, would you shop there again?

Do you keep all of your receipts?
What kinds of receipts are really important to keep?
How long do you think people should keep their receipts?
Do you think digital receipts will become more popular?
FEEDBACK
I can read and understand refund and exchange policies.
LESSON GOAL ACHIEVEMENT
4


Very Good

Could complete the task with ease

3


Good

Could complete the task with some clarifications

2


Fair

Could complete the task with additional instructions

1


Poor

Could somehow complete the task with difficulty
PERSONALIZED FEEDBACK
RANGE
the ability to use a wide variety of vocabulary
ACCURACY
the ability to speak correctly
FLUENCY
the ability to speak smoothly without pauses or fillers
INTERACTION
the ability to manage a conversation