INTRODUCE
Visiting World Heritage Sites is a great way to experience the culture and history of a country.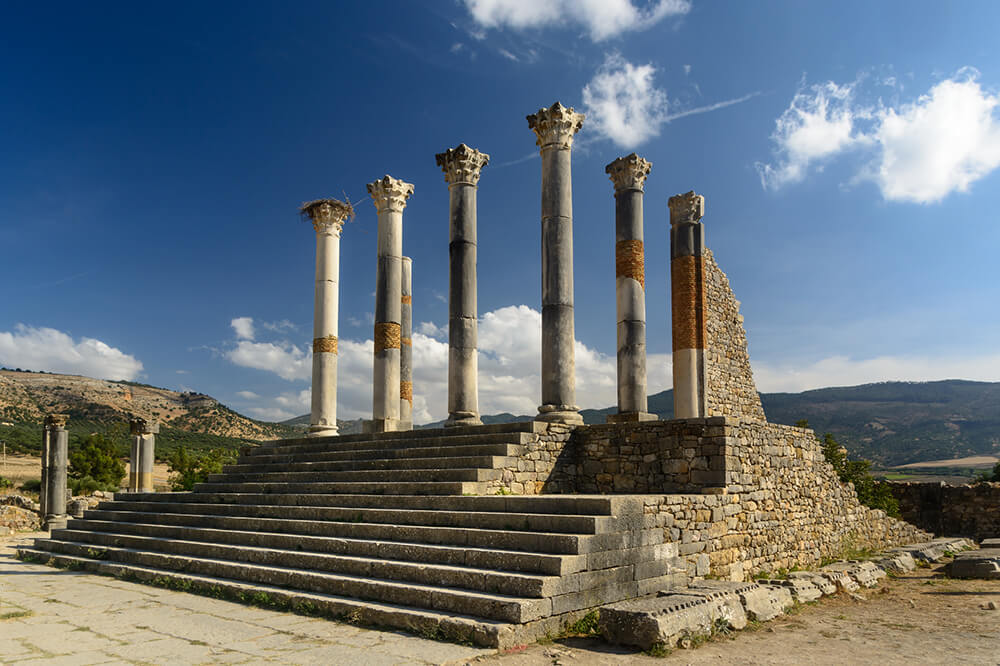 PRESENT
STEP A EXPRESSIONS
I. Go over the expressions with your tutor.
1. If you are unsure of the exact number of something, you can use roughly to show that you are giving an approximation.

Roughly 50,000 people visit the beach there every week.

2. You can also use more or less to express vagueness or uncertainty.

The guide said that the castle is more or less an hour from here on foot. The walk is more or less doable for people of all ages.

3. Use range from something to something to show variety or talk about the upper and lower limits of something.

The landscape ranges from rough terrain to seemingly endless lakes. The number of daily visitors depends on the season and can range from just one or two to several hundred.

II. Talk about one of the World Heritage Sites below using the expressions above.
STEP B PRONUNCIATION
When or is between two words, the /r/ is sometimes dropped.
Phrase
Example

more or less

/ mawr o les /

He said it was / mawr o les / doable.
UNDERSTAND
READING
Charlie is reading an article online to try to decide where to do his last trek in New Zealand.
Tongariro National Park
Tongariro National Park is one of three World Heritage Sites in New Zealand. It is roughly 80,000 hectares and is home to three active volcanoes.
More than 110,000 people visit the site annually. Tourists can enjoy a number of activities ranging from fly-fishing and whitewater rafting in the summer to skiing and snowboarding in the winter. Tongariro National Park's breathtaking views of lakes, meadows, and hot springs have been featured in many famous films.
The Tongariro Alpine Crossing
The Tongariro Alpine Crossing is a trekking tour that is often described as New Zealand's greatest day walk. Hikers are greeted by spectacular emerald-colored lakes, lava flows, and active steam vents. Every summer, 70,000 hikers complete the one-day trek that is more or less doable for experienced hikers of all ages.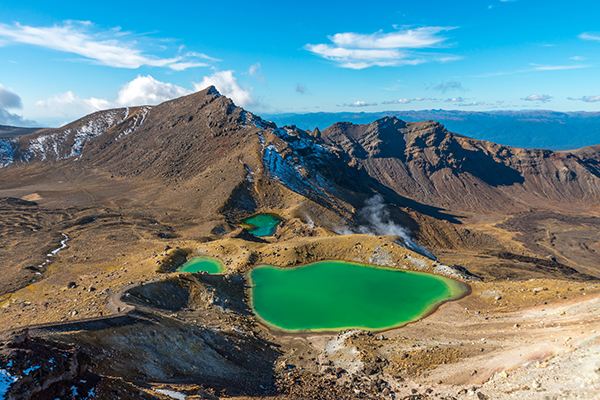 TRIVIA
New Zealand's breathtaking natural beauty, great diversity of landscapes within a relatively small area, and friendly attitude towards filming have led it to become one of the most popular countries in the world to make movies in. Several of its famous locations such as Cathedral Cove and Mount Ngauruhoe have been featured in major Hollywood films.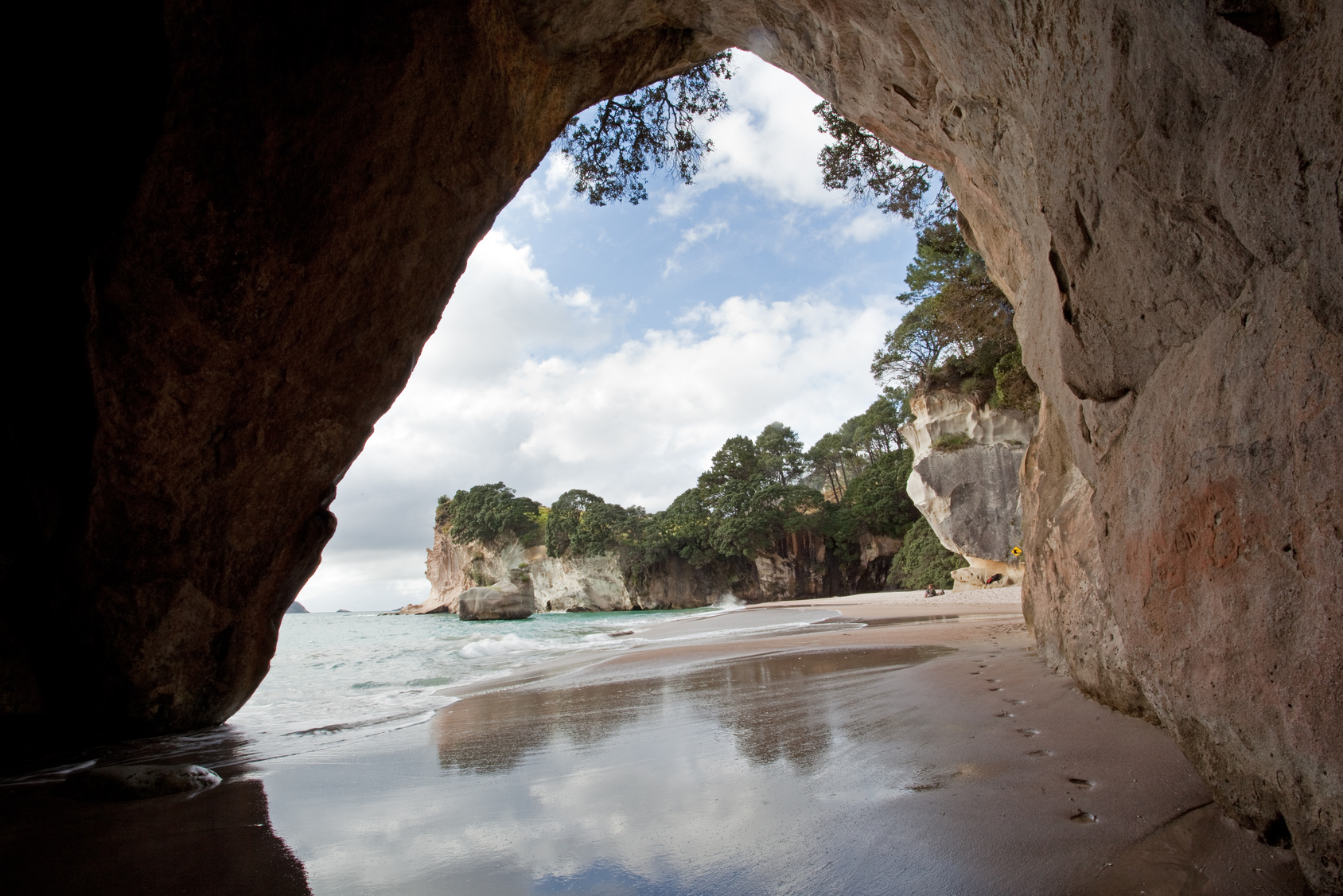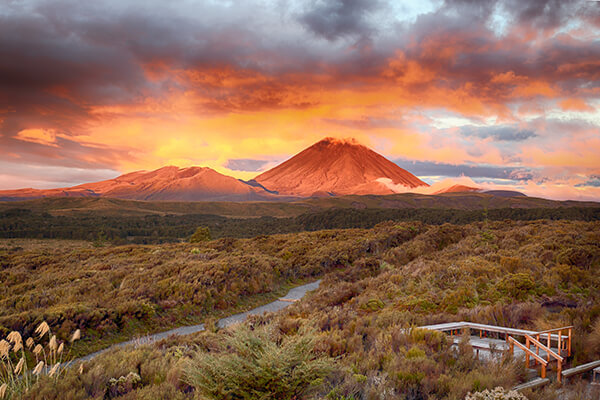 PRACTICE
STEP A EXERCISE
Replace the underlined parts with expressions from the box. More than one answer may be possible, and the form of some expressions may need to be changed.
roughly
more or less
range from something to something
The temple is about 800 years old.
The ages of the tourists tend to be between 50 and 70 years old.
The river is approximately 12,000 miles long.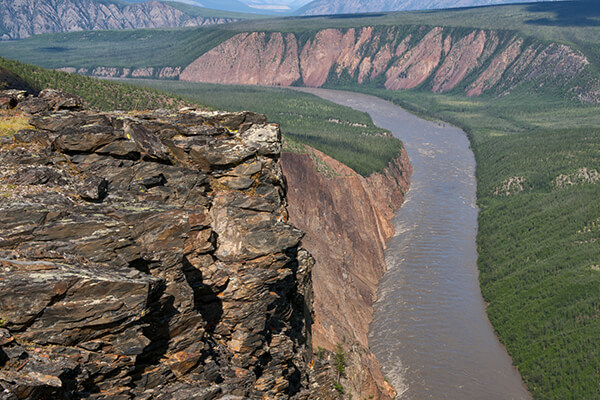 STEP B EXERCISE
Make sentences using the pictures, words, and expressions in the box.
roughly
more or less
range from something to something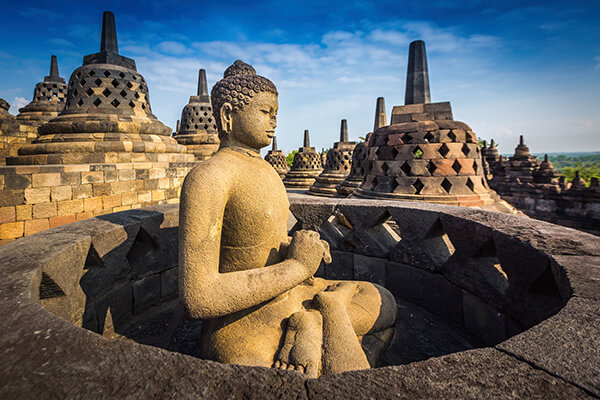 ex.
Borobudur Temple Compound
beautiful examples of old architecture: statues, domes
The Borobudur Temple Compound has beautiful examples of old architecture ranging from statues to domes.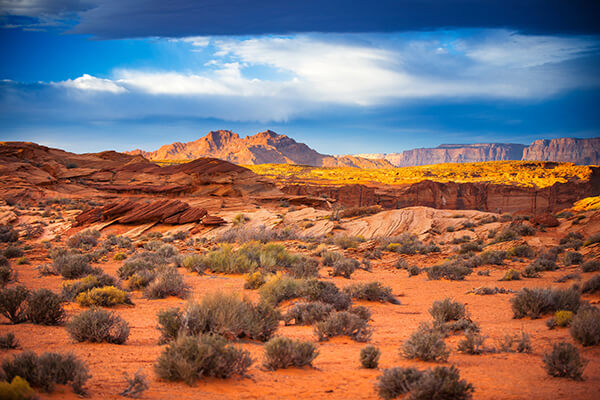 1.
Grand Canyon National Park
4,926 square kilometers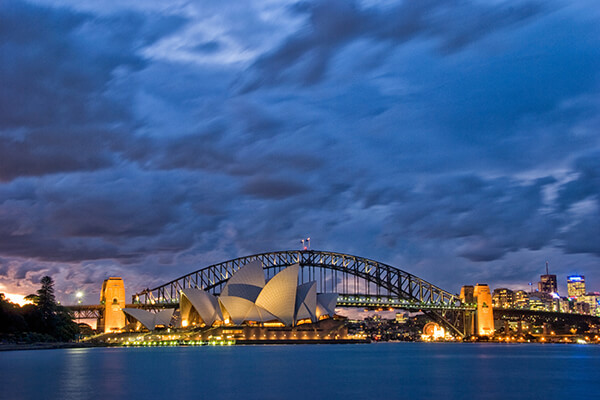 2.
Sydney Opera House
about 40 shows a week: ballets and operas, circus acts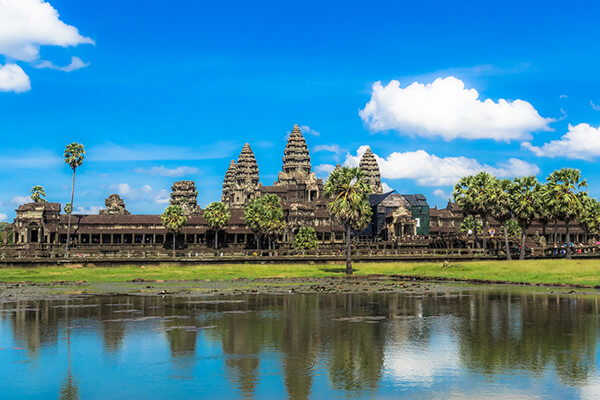 3.
Angkor Wat
approximately 1 million tourists each year
CHALLENGE
Challenge 1
You and your friend are planning to visit New Zealand. Read an article about World Heritage Sites in the country. Then, share what you read with your friend.
Today's Expressions
roughly
more or less
range from something to something
Westland National Park (Te Wāhipounamu)
This amazingly beautiful site is roughly 2.6 million hectares. Visitors can marvel at a number of magnificent views that range from majestic mountaintops to emerald lakes and rivers. The park is home to a great variety of wildlife including numerous species of birds, reptiles, and insects.
Tourists can enjoy camping, hunting, and mountain biking within the site. For those planning to stay the night, lodging is available.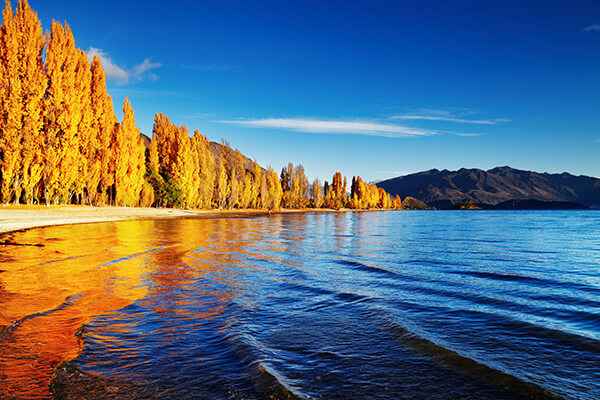 Sub-Antarctic Islands
This site is a protected area that includes five islands to the southeast of New Zealand. It covers roughly 76,500 hectares of land and 1.4 million hectares of marine environment.
Individual visits are more or less banned, but guided tours by accredited agencies are allowed. Most tours are limited to a very small number of people (often just 10 to 50 people per tour).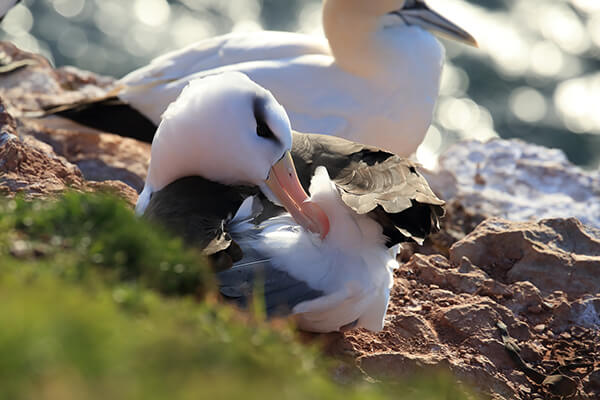 Challenge 2

If Time
Allows
1

WORLD HERITAGE SITES

2

PRESERVING WORLD HERITAGE SITES

3

MOVIE LOCATIONS

What World Heritage Site in Japan are you most proud of?
What international World Heritage Sites would you like to visit?
How do you think World Heritage Sites are chosen?
If a place is designated a World Heritage Site, does that make you want to visit it more than before?

2

PRESERVING WORLD HERITAGE SITES

In order to protect them from tourists, should some sites not be designated as a World Heritage Site?
Is it okay to modernize World Heritage Sites for the safety of tourists (ex. adding guard rails, widening roads)?
Do you think Japan has preserved its World Heritage Sites and national parks well?
Should modern businesses (ex. souvenir stands) be allowed on World Heritage Site grounds?

Do you know where your favorite movie was filmed?
What movies do you think were filmed in beautiful locations?
What should directors consider when choosing a movie location?
Do you think movies can help local tourism?
FEEDBACK
I can read and understand an article about a World Heritage Site.
LESSON GOAL ACHIEVEMENT
4


Very Good

Could complete the task with ease

3


Good

Could complete the task with some clarifications

2


Fair

Could complete the task with additional instructions

1


Poor

Could somehow complete the task with difficulty
PERSONALIZED FEEDBACK
RANGE
the ability to use a wide variety of vocabulary
ACCURACY
the ability to speak correctly
FLUENCY
the ability to speak smoothly without pauses or fillers
INTERACTION
the ability to manage a conversation