INTRODUCE
Reading about people's memories on social media can be a good way to relive the past.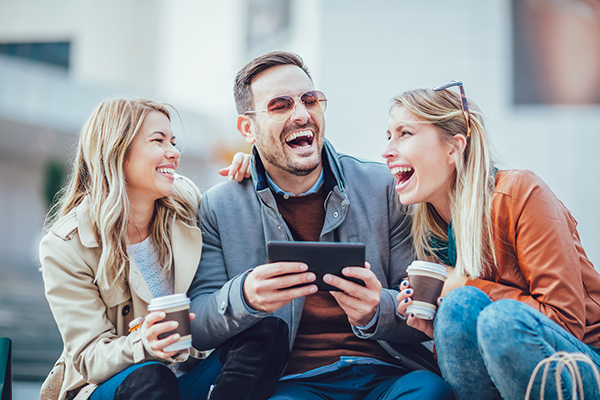 PRESENT
STEP A EXPRESSIONS
I. Go over the expressions with your tutor.
1. You can use the phrase those were the days to express that something about the past was better than the present.

Do you remember when Mom would bring us home doughnuts from work when we were young?

Yeah! Those were the days.

2. You can use the phrase the good old days when… to talk about a certain period in the past.

Do you remember the good old days when we would just hang out at the ice cream store in front of our school?

Absolutely! I miss those days.

3. If a thing or person reminds someone of something/someone, it/he/she causes the person to remember a similar thing or person.

Hey, did you see those kids trick-or-treating last night?

Yeah! The little girl in the homemade costume reminded me of my sister. She always made her own costume.

II. Talk about a happy memory using the expressions above.
STEP B PRONUNCIATION
When one word ends with a consonant sound and the next word also starts with a consonant sound, one of the sounds may be dropped for easier pronunciation.
Phrase
Example

good old days

/ good ohl-deyz/

Those were the / good ohl-deyz /.
UNDERSTAND
READING
Kelsie is writing a social media post at a café.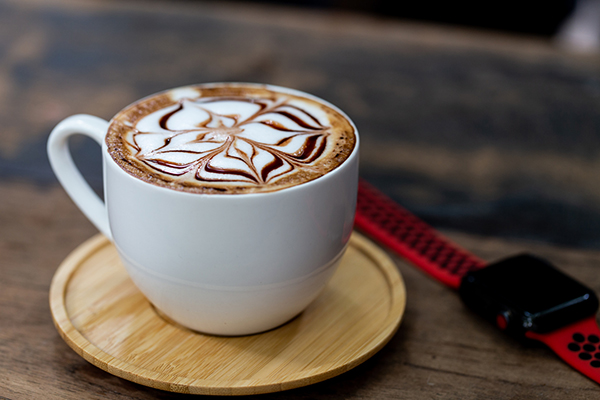 Kelsie Williams – thinking about the past
2 minutes ago – Tokyo, Japan
Just spending some time alone here at my favorite coffee shop, enjoying my drink. It's nice to have the coffee shop all to myself now… But actually, earlier, there were three girls across from my table. They were laughing and having fun and seemed to be telling funny stories to each other. Seeing them like that reminded me of how my two best friends and I used to be. The three of us were almost inseparable. I remember the good old days when we did everything together. We traveled a lot, went shopping, went out to eat, and went home from work together. We were always there for each other… You could say that we were like the three musketeers! Haha! Sigh… Those were the days. We spent a lot of fun times together… Just like the girls earlier, we liked to take selfies too! Today, I just took a photo of my coffee.
TRIVIA
The term the three musketeers refers to fictional characters from a famous novel about three friends who go on an adventure to fight injustice. Over the course of their adventure, their friendship, teamwork, and trust toward one another are tested.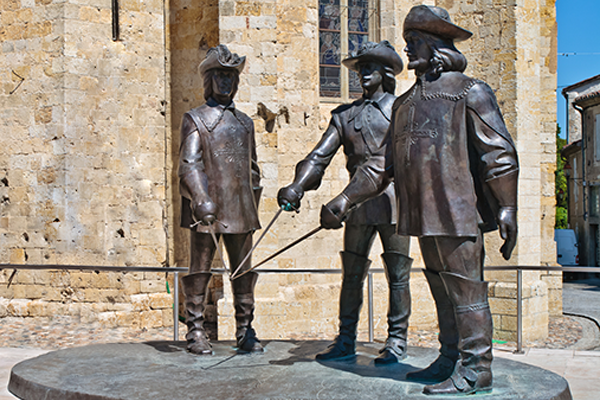 PRACTICE
STEP A EXERCISE
Choose the sentences that best use the underlined expressions.
1. ________.
Growing up, I almost never saw my parents because they were both always so busy at work. Those were the days.
My dad would buy me a toy whenever I got good grades at school. Those were the days.
2. ________.
Do you remember the good old days when we stayed up all night to prepare for our school festival? It was so much fun!
I remember the good old days when I went on vacation last week. It was so much fun!
3. ________.
That park reminds me of my childhood. I used to play there a lot when I was young.
My friend reminds me of my brother. They're so different.
STEP B EXERCISE
Complete the sentences using the pictures and the expressions in the box. The form of some expressions may need to be changed.
Those were the days.
the good old days when…
remind someone of something/someone
1. These days, I eat dinner alone. But when I was younger, we used to have __________.  __________.
2. I remember ________. We usually would see a movie or go out to eat at a fancy restaurant.
3. This coffee ______. She's always drinking coffee.
CHALLENGE
Challenge 1
While browsing your social media, you came across a post written by a friend from high school. Read the social media post. Then, tell your other friend about it.
Today's Expressions
Those were the days.
the good old days when...
remind someone of something/someone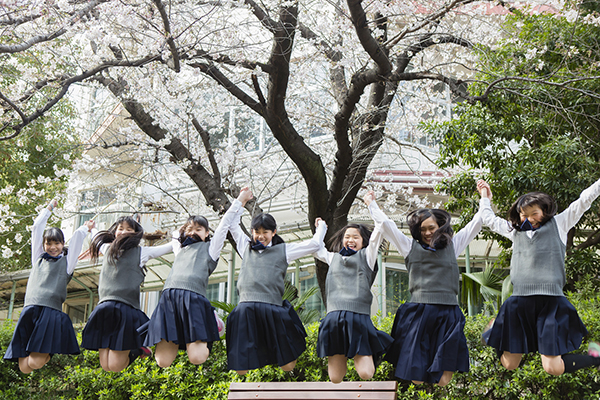 Sara Norton – feeling nostalgic with Rin Watanabe, Hiro Tanaka, and Ryu Saito
5 minutes ago – Kyoto, Japan
It was my sister's high school graduation today, and it reminded me of ours. Can you believe it's been ten years since we graduated? How I miss the good old days when we would organize school festivals! That's my favorite high school memory with you guys. We really had a lot of fun making festival decorations, setting up activities, and then having dinner afterwards. Those were the days… Don't you miss them? How about a reunion?
Challenge 2

If Time
Allows
1

REMEMBERING YOUR CHILDHOOD

2

THE GOOD OLD DAYS

3

PAST VS PRESENT

1

REMEMBERING YOUR CHILDHOOD

What things remind you of your childhood?
What's your earliest childhood memory?
What's your funniest childhood memory?
If you could go back and relive one moment of your childhood, what moment would you choose?

For you, what are the good old days?
Do you think people remember the good old days as better than they really were?
Do you like talking with family and friends about the good old days?
If you could, would you go back to the good old days, or would you stay in the present?

Are you happier in the present, or were you happier in the past?
What things are better now than they were before?
What things were better in the past than they are in the present?
In your lifetime, do you think the world has made more changes for the better or changes for the worse?
FEEDBACK
I can read and understand a post about happy memories.
LESSON GOAL ACHIEVEMENT
4


Very Good

Could complete the task with ease

3


Good

Could complete the task with some clarifications

2


Fair

Could complete the task with additional instructions

1


Poor

Could somehow complete the task with difficulty
PERSONALIZED FEEDBACK
RANGE
the ability to use a wide variety of vocabulary
ACCURACY
the ability to speak correctly
FLUENCY
the ability to speak smoothly without pauses or fillers
INTERACTION
the ability to manage a conversation