INTRODUCE
Reading brochures or fliers is a great way to find fantastic new restaurants in your area.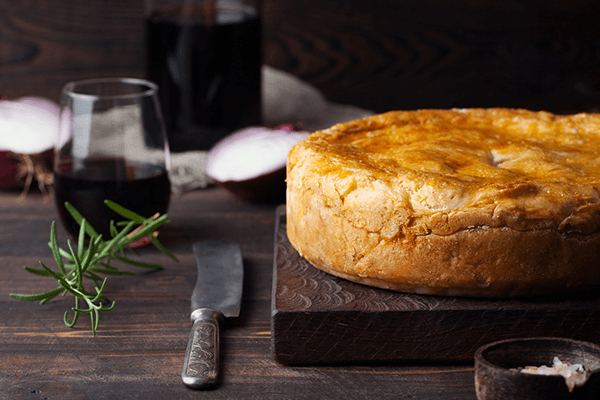 PRESENT
STEP A EXPRESSIONS
Go over the expressions with your tutor and answer the questions.
1. Something is made from scratch when it is prepared from the very beginning using the most basic ingredients.

Our pastries here are made from scratch. We don't buy any pre-made dough or fillings.

Q: Do you often cook or bake from scratch?

2. If something makes someone's mouth water, it means that he/she really wants to eat it.

Just looking at the doughnuts made my mouth water.

Q: What foods make your mouth water?

3. If you heard about something by word of mouth, you were told about it by another person.

The restaurant doesn't pay for advertising. Most new customers find out about it by word of mouth.

Q: What was the last thing you learned about by word of mouth?
STEP B PRONUNCIATION
When the letter t appears between two vowel sounds, it is often pronounced as /d/.
Phrase
Example

water

/ wah-der /

That cake makes my mouth / wah-der /.
UNDERSTAND
READING
Yuko is reading a brochure from a winery near Charlie's parents' home in Perth.
Brentwood Valley Winery
Armando Brent 2000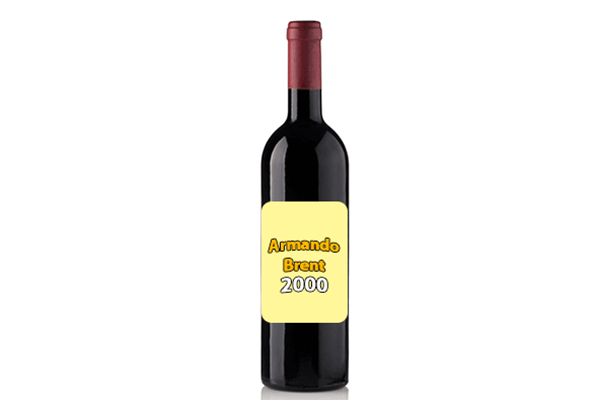 Brentwood Valley Winery is one of the oldest wineries in Western Australia. We are best known for producing Perth's finest red wine, Armando Brent. Popularized by word of mouth, this wine is produced using only the finest quality grapes, which give it an aromatic scent and lingering taste.
In addition to Armando Brent, we proudly produce other premium wines such as Brent Fume, French Rosso, and Classic Brentwood.
Come visit us at Brentwood Valley and try our premium wines for free! For a better wine-tasting experience, visitors will also receive a complimentary mini cheese platter.  Finger sandwiches and pastries made from scratch are also available for a small fee. Just one look at the selection will surely make your mouth water!
Brentwood Valley Winery is open daily from 10 a.m. to 10 p.m. For reservations, call 6532-4795.
TRIVIA
Did you know that Australia is one of the world's top exporters of wine? In fact, in 2016 it was the world's 5th largest wine exporter. Australia exports a wide variety of red, white, and sparkling wines to different countries such as China, the United States, and the United Kingdom.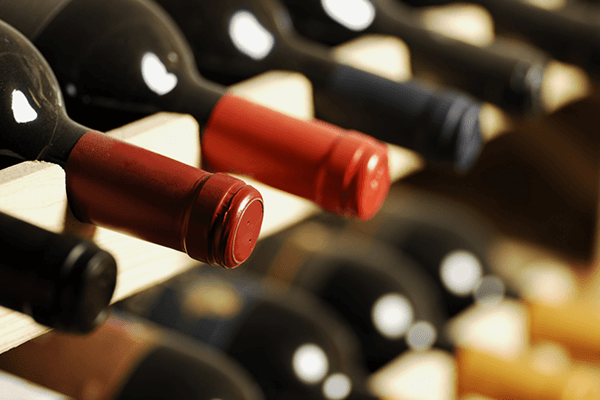 PRACTICE
STEP A EXERCISE
Complete the dialogues using the expressions in the box. The form of some expressions may need to be changed.
by word of mouth
make someone's mouth water
from scratch
1.
Tutor: What's your favorite dessert?
Student: My favorite dessert is pavlova. Thinking about it _____.
2.
Tutor: How did people learn about this store?
Student: They don't really do much advertising, so it was probably _____.
3.
Tutor: This meat pie is delicious! Where did you buy it?
Student: Thanks! I actually made it _____. I can share the recipe with you.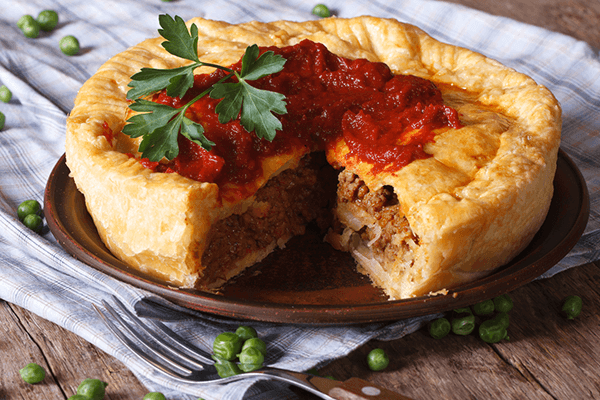 STEP B EXERCISE
Rephrase the sentences using the expressions in the box. The form of some expressions may need to be changed.
from scratch
make someone's mouth water
by word of mouth
The bakery became famous because a lot of people talked about it.
Just reading the menu makes me really want to start eating!
Alana didn't use a box mix to bake the sponge cake.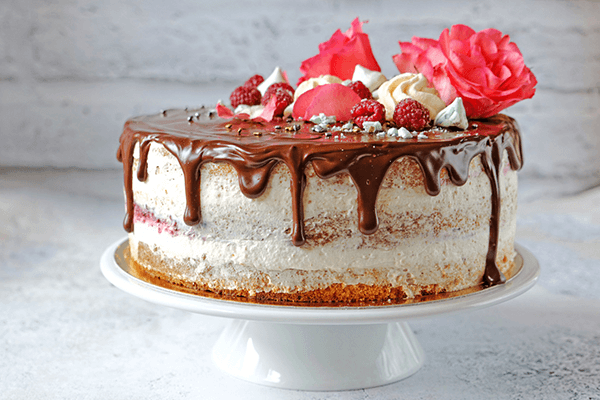 CHALLENGE
Challenge 1
You and your coworker are looking for a new place to relax after work. You picked up a brochure outside of a restaurant that looked interesting. Read the brochure. Then, tell your coworker about it.
Today's Expressions
from scratch
make someone's mouth water
by word of mouth
Cody's
Premium Craft Beers and Bar Chow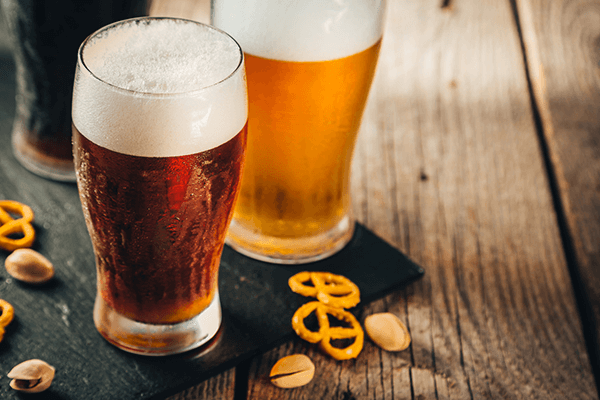 Our Products
Cody's Brown Ale
Our best-selling Brown Ale is a dark beer with a nutty taste and a hint of caramel. Try this with some of our hard pretzels made from scratch in our own kitchen. You'll be surprised by how perfect the combination is!
Cody's Pale Ale
Our smooth and light Pale Ale is perfect for long nights and deep conversations. Pair this with our Indian curry beef bites that will surely make your mouth water. This ale will complement the curry spices and keep them from overpowering your taste buds.
Cody's Wheat Beer
Our fruity wheat beer is crafted for those who love to drink but hate the calories. It's best paired with our fruit platter or lobster sliders.
What are you waiting for? Come visit us at Cody's now and get a free taste of our bestseller!
Challenge 2

If Time
Allows
1

WORD OF MOUTH

2

WINE

3

BROCHURES AND FLIERS

What things often become popular by word of mouth?
Do you usually like what your friends and family recommend?
What are the pros and cons of information spreading by word of mouth?
After hearing about something by word of mouth, do you often look up more information about it yourself?

Is drinking wine popular in Japan?
How often do you drink wine?
What kind of foods are complemented by wine?
Would you like to take a tour of a winery?

What kind of businesses usually give out brochures/fliers?
Do you usually read the brochures/fliers you receive, or do you throw them out without looking at them?
What kind of brochure/flier would get your attention?
Have you ever passed out brochures/fliers?
FEEDBACK
I can read and understand a brochure about local food and drinks.
LESSON GOAL ACHIEVEMENT
4


Very Good

Could complete the task with ease

3


Good

Could complete the task with some clarifications

2


Fair

Could complete the task with additional instructions

1


Poor

Could somehow complete the task with difficulty
PERSONALIZED FEEDBACK
RANGE
the ability to use a wide variety of vocabulary
ACCURACY
the ability to speak correctly
FLUENCY
the ability to speak smoothly without pauses or fillers
INTERACTION
the ability to manage a conversation