INTRODUCE
If you plan to do outdoor activities, it's best to check the weather forecast first.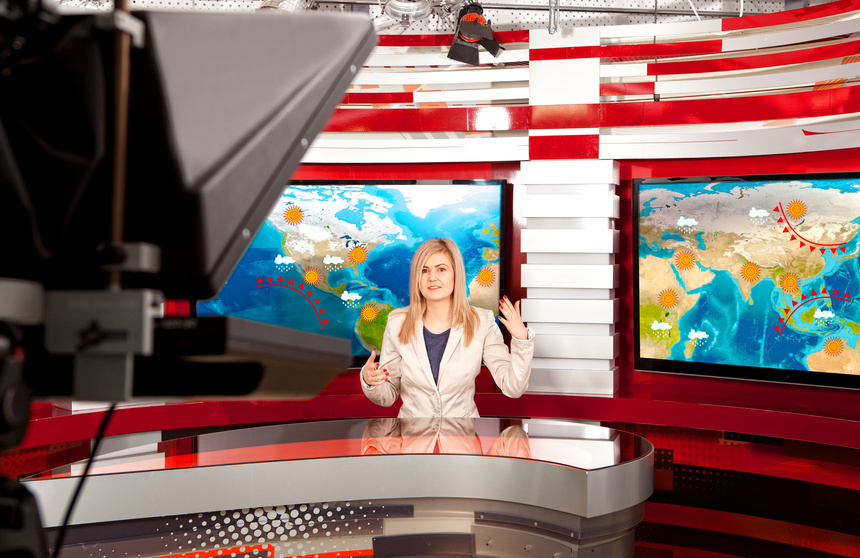 PRESENT
STEP A EXPRESSIONS
I. Go over the expressions with your tutor.
1. A chance of something means that a weather condition might happen.

There's a chance of a thunderstorm this weekend.

2. High/low refers to the warmest/coldest temperature of the day.

The low at night will be around -9°C, so definitely bring a warm coat!

3. If temperatures rise/drop, it means that they are increasing/decreasing.

The daytime temperatures should rise soon because it's almost spring.

II. Describe the weather conditions in your area using the expressions above.
STEP B PRONUNCIATION
When one word ends with a consonant sound and the next word starts with a vowel sound, they are often linked together.
Phrase
Example

a chance of

/ a chansov /

There's / a chansov / strong winds on Thursday.
UNDERSTAND
LISTENING
Charlie is going on a trekking tour of New Zealand. His tour guide is making an announcement.
TRIVIA
The phrase rain cats and dogs refers to very heavy rain. The origin of the phrase is not clear, but some people believe that it came from the fact that hundreds of years ago, cats and dogs used to hide in the thatched roofs of houses. When it rained heavily, the animals would be washed out into the streets, making it look like it were really raining cats and dogs!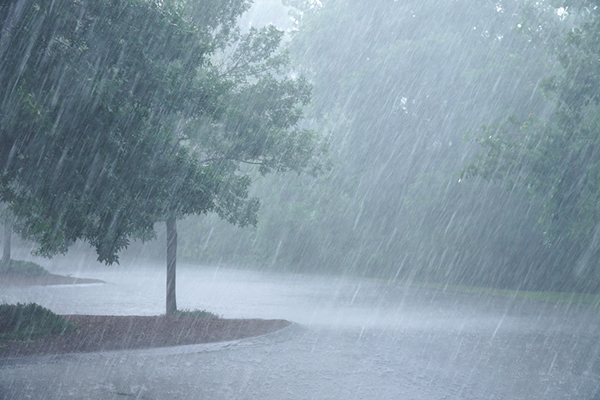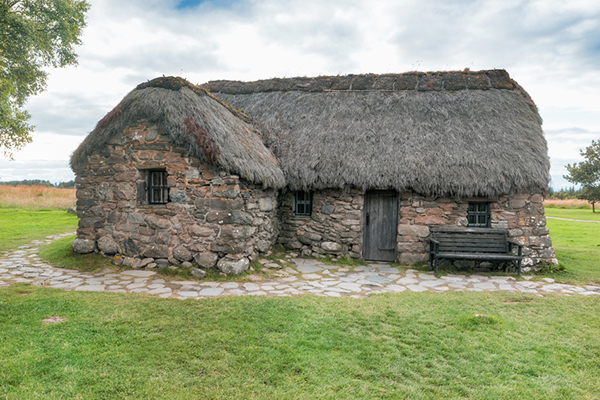 PRACTICE
STEP A EXERCISE
Complete the responses using the pictures and expressions in the box. The form of some expressions may need to be changed.
a chance of something
high
low
rise
drop
"I'm wearing this at an outdoor party
tonight!"
ex. You should take your coat. The forecast said the temperature is going to drop tonight.
| | |
| --- | --- |
| "How about we get some ice cream?" | |
1. Are you serious? ___________! It's too cold to eat ice cream.
"I'm planning on wearing this
tomorrow. What do you think?"
2. I don't think you should because __________ tomorrow.
| | |
| --- | --- |
| "Let's play field hockey later!" | |
3. Maybe we should do an indoor activity. I heard that __________ later today.
| | |
| --- | --- |
| "I want to go to the beach tomorrow! How does the weather look?" | |
4. Perfect! The weather forecast said that __________.
STEP B EXERCISE
Fill in the blanks using the expressions in the box.
a chance of something
high/low of
drop/rise
Hi, folks. This is Tony Hopkins with your weekend weather update.
This Saturday will be mostly hot with a _____ of 32°C and a ____ of 30°C. The temperature on Sunday is going to _____ to 25°C. Be sure to take an umbrella with you that day because there's _____ rain and strong winds.
This has been Tony Hopkins for BGC News.
CHALLENGE
Challenge 1
Your boss is making an announcement about a team building event later this week. Listen to the announcement. Then, relay the information to a coworker who didn't hear the announcement.
Today's Expressions
a chance of something
high/low
drop/rise
Challenge 2

If Time
Allows
1

WEATHER FORECASTS

2

BAD WEATHER

3

WEATHER REPORTERS

Do you think people should listen to the weather forecast every day?
When do you usually check the weather forecast?
What is your preferred way to check the weather forecast (ex. online, on TV)?
Do you think weather forecasts are reliable?

What month has the worst weather where you live?
Has your school or work ever been suspended because of bad weather?
How can you keep yourself safe during bad weather?
Do you always use an umbrella in bad weather?

Do you have a favorite weather reporter?
Do weather reporters need to have degrees in meteorology (the study of weather)?
Do weather reporters need to be good-looking to work on TV?
Should weather reporters risk their lives to report bad weather?
FEEDBACK
I can listen to and understand a weather forecast.
LESSON GOAL ACHIEVEMENT
4


Very Good

Could complete the task with ease

3


Good

Could complete the task with some clarifications

2


Fair

Could complete the task with additional instructions

1


Poor

Could somehow complete the task with difficulty
PERSONALIZED FEEDBACK
RANGE
the ability to use a wide variety of vocabulary
ACCURACY
the ability to speak correctly
FLUENCY
the ability to speak smoothly without pauses or fillers
INTERACTION
the ability to manage a conversation