INTRODUCE
You can learn a lot about a person by hearing what they're excited about. Many people are excited by music festivals.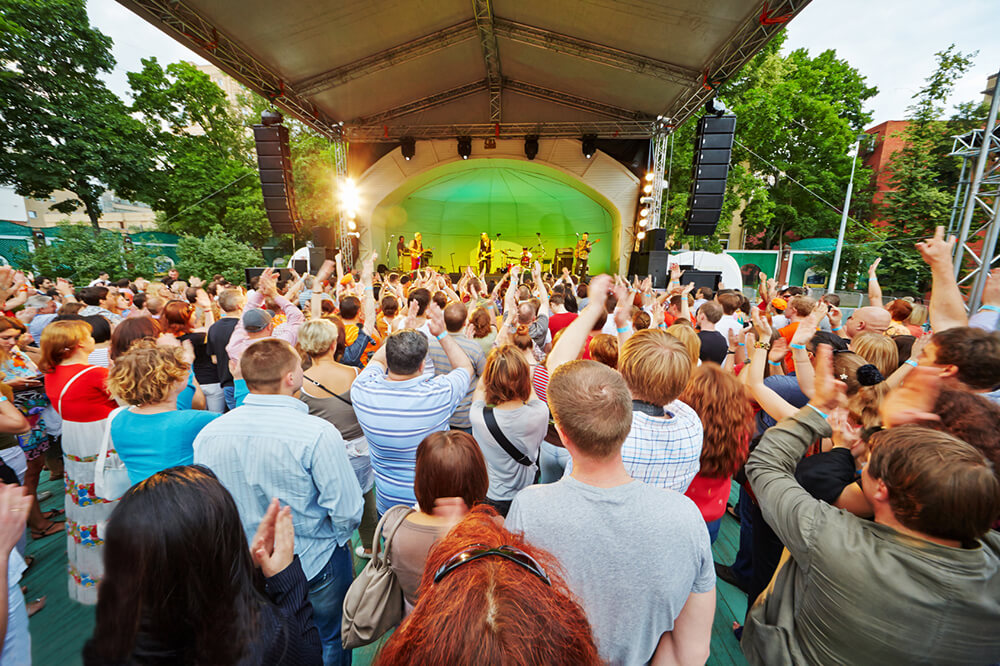 PRESENT
STEP A EXPRESSIONS
Go over the expressions with your tutor and answer the questions.
1. To be pumped about something means to be very excited about it.

I'm pumped about this music festival!

Q: What are you pumped about right now?

2. I can't wait is used to say that you are eager or impatient for something to happen.

My favorite band is playing here next week. I can't wait!

Q: What is something you can't wait for?

3. To be dying to do something means that you really, really want to do it.

I'm dying to hear their new single!

Q: What are you dying to do this year?
STEP B PRONUNCIATION
When a vowel is in an unstressed syllable, it's often pronounced as /uh/.
Phrase
Example

dying to

/ dai-ing tuh /

I'm / dai-ing tuh / see them live!
UNDERSTAND
LISTENING
Charlie is back in Japan. He's spending the afternoon shopping with Yuko.
TRIVIA
The phrase it's a date is used to mean that you agree to meet at a particular time. Be careful: In this context, it does not mean a romantic date!
A: Do you want to see a movie on Sunday?
B: Sure! Does one o'clock work for you?
A: Sorry, I have other plans then. How about four o'clock?
B: It's a date!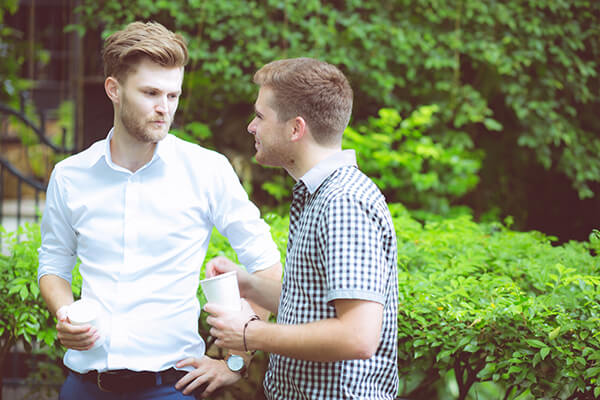 PRACTICE
STEP A EXERCISE
The underlined expressions are close but not quite correct. Correct them.
I am dying about buy Sandra Clair's new album. It'll be out tomorrow.
Geostorm is coming to Japan, and I got front-row tickets to their concert! I won't wait!
I am pumped to the Summer Party Fest. It's only two days away!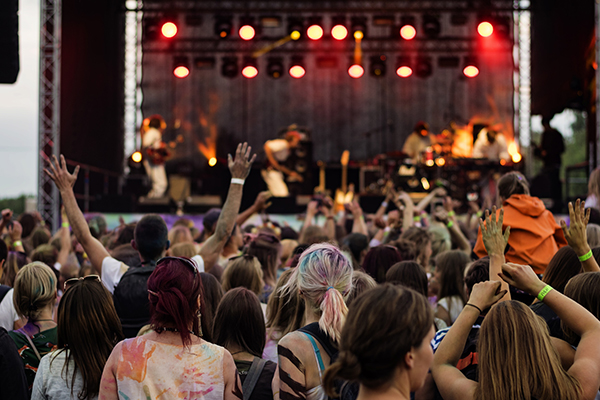 STEP B EXERCISE
Make sentences using the pictures, words, and expressions.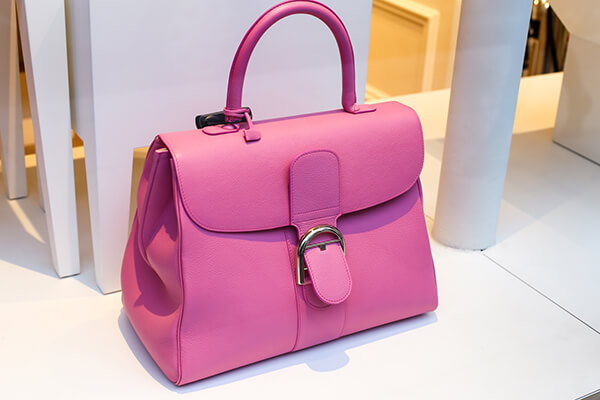 ex. Sandra / be dying to do something
→ Sandra is dying to buy the pink bag.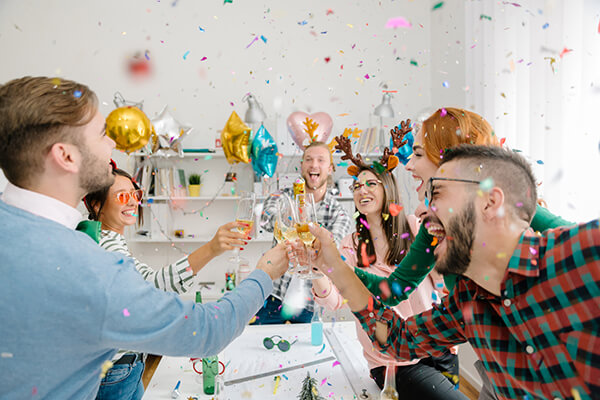 1. Mark / be pumped about something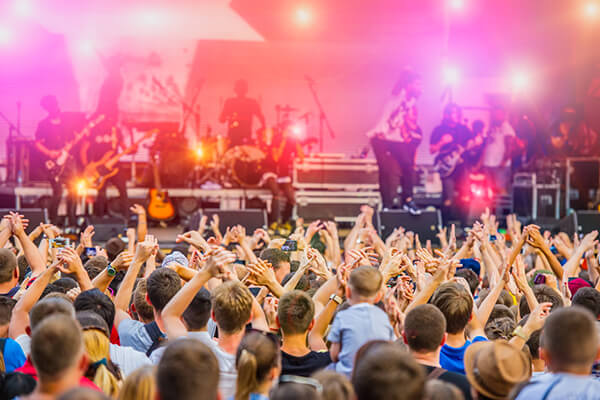 2. Emma / be dying to do something
CHALLENGE
Challenge 1
Your foreign friend Lisa is flying to Japan to go to a music festival with you. She left you a voicemail before her flight. Listen to the voicemail. Then, tell your other friend about Lisa's message and the upcoming music festival.
Today's Expressions
be pumped about something
I can't wait
be dying to do something
Challenge 2

If Time
Allows
1

MUSIC FESTIVALS

2

LIVE PERFORMANCES

3

EXCITING EVENTS

Do you find music festivals exciting?
What are some of the biggest music festivals in Japan?
Do you prefer to go to a music festival for just one day or stay for the whole thing?
Aside from seeing the musical performances, what else can you do at a music festival?

Which artists do you want to see live?
What makes a great performance?
How do you feel about musicians who do not perform well live?
Do you see any differences between Japanese artists' live performances and foreign artists' live performances?

In your opinion, what are the most exciting events in Japan?
Are you excited about any international events?
Are there any popular events that you are not excited about?
How do you usually find out about exciting events (ex. from TV, from friends)?
FEEDBACK
I can listen to and understand someone expressing excitement.
LESSON GOAL ACHIEVEMENT
4


Very Good

Could complete the task with ease

3


Good

Could complete the task with some clarifications

2


Fair

Could complete the task with additional instructions

1


Poor

Could somehow complete the task with difficulty
PERSONALIZED FEEDBACK
RANGE
the ability to use a wide variety of vocabulary
ACCURACY
the ability to speak correctly
FLUENCY
the ability to speak smoothly without pauses or fillers
INTERACTION
the ability to manage a conversation