INTRODUCE
Many foreigners are surprised by how high-quality convenience store foods are in Japan. You can recommend them if your foreign friends are looking for inexpensive but good food.多くの外国人は、日本のコンビニの食べ物の品質のよさに驚きます。外国人が安くておいしい食べ物を探していたら、コンビニの食べ物を勧めてあげましょう。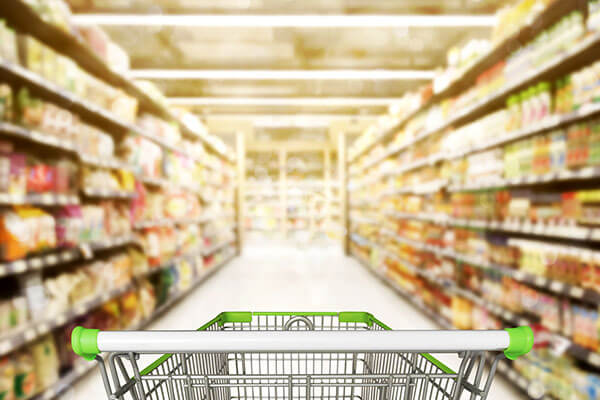 PRESENT
STEP A VOCABULARY
I. Listen and repeat.聴いて、リピートしましょう。
| | |
| --- | --- |
| save moneyお金を貯める・節約する | save time手間を省く |
| read the label表示を確認する | like the selection特選品を好む |
| be tired of [thing][物]に飽きる | prefer food made from scratch手作り品を好む |
II. Which of the things above do you do or consider when buying take-out food? Choose two or three.上記のうち、テイク・アウトを選ぶ際にあなたがしたり、重視することは何ですか?2つか3つ選びましょう。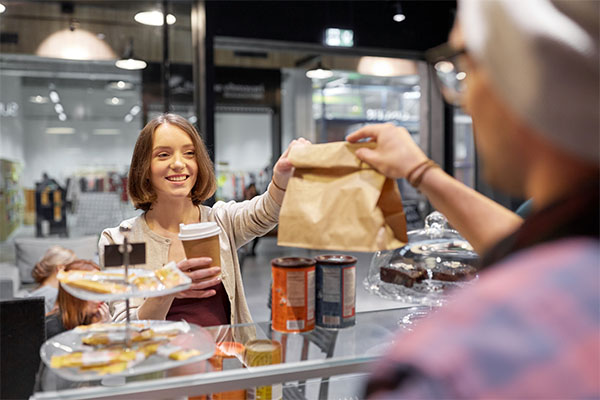 III. Practice reading the words.単語を読む練習をしましょう。
/t/

/b/

time

時間

bite

噛む

tired

疲れる

bored

退屈した

tie

結ぶ

buy

買う
STEP B GRAMMAR TIP
Negative questions are used to ask, clarify, or react to something.
否定疑問文は、何かを否定の意味で尋ねたり、確認したり、意外な気持ちを表す時に使います。
You can use negative questions to check information that you think is true.

否定疑問文は、あなたが正しいと思うことを確認するときに使います。

Didn't you eat cup noodles yesterday too?

Isn't that cake pretty high-calorie?
You can also use negative questions to react or complain.

また、否定疑問文は、反応したり、苦情を言うときにも使います。

Don't you get tired of always drinking canned coffee?

Aren't you saving money for a gym membership?

ジム会員になるために節約しているのではないですか?
UNDERSTAND
SPEAKING
Ai and Sho were eating lunch in the breakroom when Tim came in to ask a question.
アイとショウは休憩室で昼食を食べていました。そこにティムが質問をしに来ました。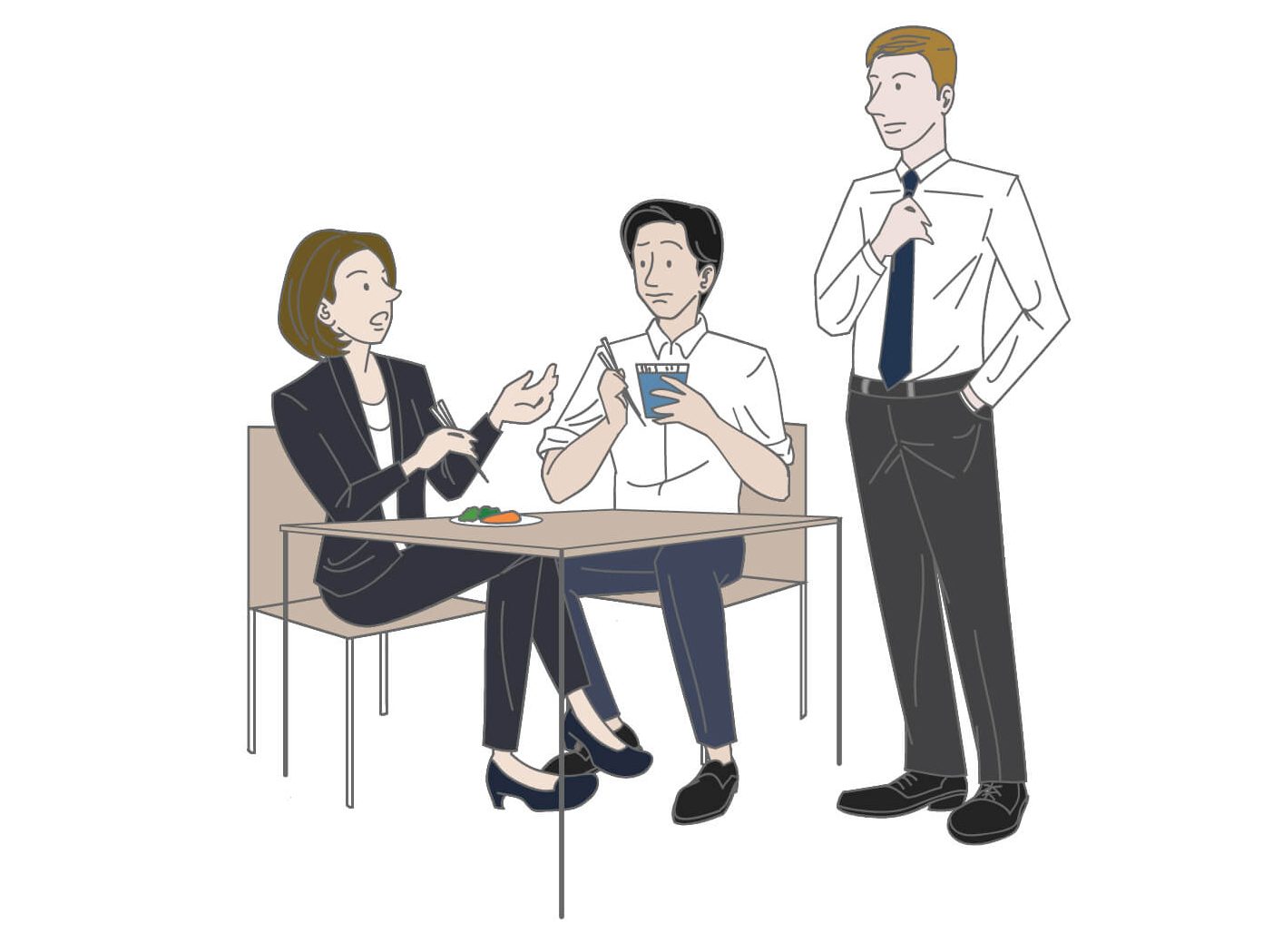 Tim:

Hey, guys. Do you know where I can get lunch to go? I have a meeting in twenty minutes.

Ai:

How about the restaurant across the street? Their pre-made salads are really good.

Sho:

I recommend the convenience store downstairs. Just grab a sandwich or bento there.

Ai:

Sho, are you serious? Don't you have any better suggestions?

Sho:

Well, I always eat convenience store food.

Ai:

Aren't you tired of eating it? I mean, don't you basically eat cup noodles or corndogs every day?

Sho:

That's not true. I buy rice balls or bentos there too.

Ai:

(sigh) It's fine to eat that stuff sometimes, but not every day! Don't you read food labels? Most convenience store foods are really high in salt. They're bad for your health.

Sho:

It's okay. They save time and taste good.

Ai:

Sho! (sigh) I'll send you an easy recipe later. Please try to make your lunch at least one day next week, okay?
TRIVIA
In Japan many convenience stores sell American dogs (アメリカン・ドッグ), but that is actually Japanese English. Native speakers call them corndogs. Many Americans are very amused when they hear the Japanese name for corndogs.
日本のコンビニでは「アメリカン・ドッグ」を売っていますが、「アメリカン・ドッグ」は和製英語です。英語では「corndogs」と言います。アメリカ人は「アメリカン・ドッグ」いう名前を聞くと、とても面白く感じます。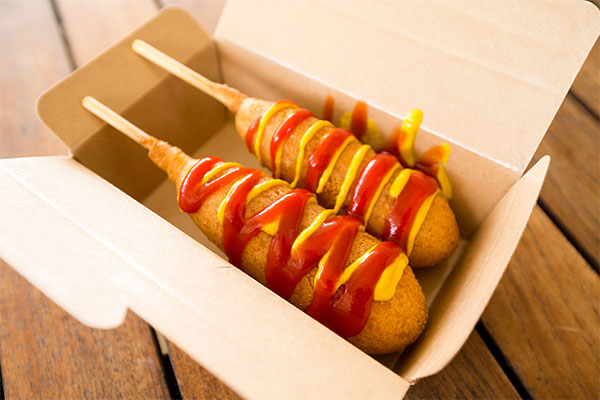 PRACTICE
STEP A EXERCISE
Complete the conversation. Change the sentences in the parentheses into negative questions.
カッコの中の文を否定疑問文にして、会話を完成させましょう。
Tutor:

Let's order coffee.

Student:

(You drank coffee earlier.)

Tutor:

Yeah, but I still want some more. I'm tired.

Student:

All right. I'll have a soda.

Tutor:

By the way, after this, can we go to that Japanese restaurant down the street?

Student:

Oh, really? I thought we could eat here. (You like the selection.)

Tutor:

They don't have any Japanese food here. I really want noodles or something.

Student:

Oh, okay. But, um, that restaurant is kind of expensive. (You're trying to save money.) I thought you were saving up for a trip overseas.

Tutor:

Well…
STEP B EXERCISE
Make negative questions using the pictures and words.
写真と単語を使って、否定疑問文にしましょう。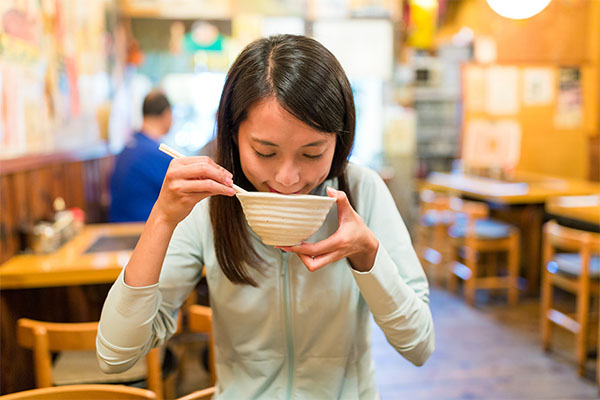 ex. that ramen / really hot
→ Isn't that ramen really hot?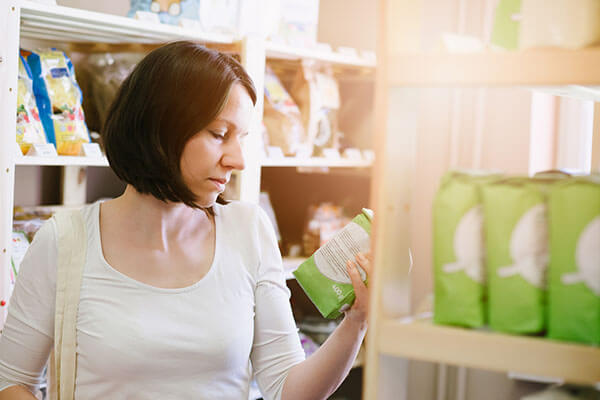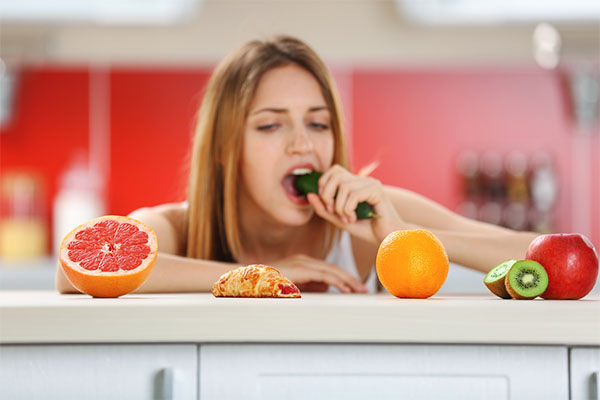 2. you / tired of eating only fruit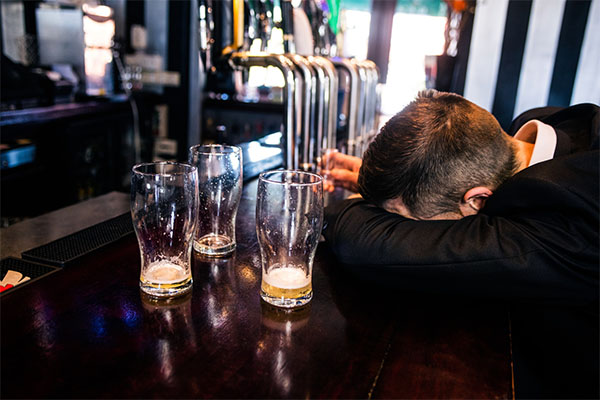 3. Rick / drink too much last night
CHALLENGE
Challenge 1
You just ran into your friend inside a convenience store.
Do the following:
Ask your friend what he/she usually buys there.
Ask your friend how often he/she buys food there.
React to your friend's eating habits.
次の指示に従いましょう:
・友達にコンビニでいつも何を買うか尋ねる
・友達にどのぐらいの頻度でコンビニで食べ物を買うか尋ねる
・友達の食生活にコメントをする
Today's grammar tip
Challenge 2
Discuss your ideas. あなたの意見を言いましょう。

If Time
Allows
1

CONVENIENCE STORES

2

HOMEMADE FOOD

3

AFFORDABLE FOOD

How often do you go to convenience stores?
Do you always find what you need at convenience stores?
What services are available at Japanese convenience stores?
What are some strange things that you can buy from convenience stores?

Do you eat homemade food every day?
What's your favorite homemade food?
Is there any homemade food that you dislike? If so, what is it?
Did you ever make homemade food for other people?

What was the cheapest meal you've ever eaten?
Where did you buy it?
Do you know other places that offer cheap meals?
Which is cheaper, preparing your own food or buying it somewhere?
FEEDBACK
I can talk about Japanese convenience store foods.
日本のコンビニの食べ物について話せるようになる。
LESSON GOAL ACHIEVEMENT
4


Very Good

Could complete the task with ease

3


Good

Could complete the task with some clarifications

2


Fair

Could complete the task with additional instructions

1


Poor

Could somehow complete the task with difficulty
PERSONALIZED FEEDBACK
RANGE 表現の幅
語彙をどの程度使えるか
ACCURACY 正確さ
文法が正しく使えているかどうか
FLUENCY 流暢さ
円滑に喋ることができるかどうか