IN THIS LESSON, YOU WILL
1. Ask a hostel owner for restaurant recommendations.
ホステルのオーナーにオススメのレストランを聞きましょう。
2. Read a restaurant review.
レストランの口コミや批評を読みましょう。
3. Tell your friend how much you liked or disliked the food.
友達と良かった食べ物、良くなかった食べ物について話しましょう。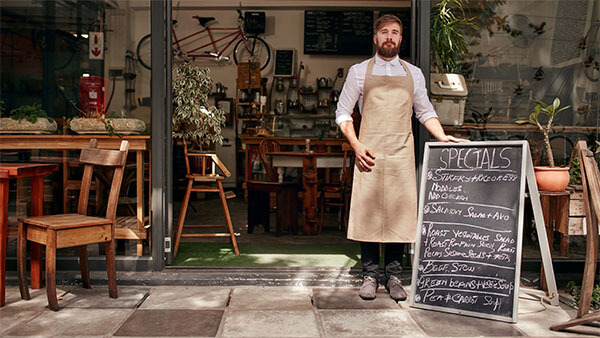 PRACTICE
STEP A EXERCISE
Change the underlined questions into indirect questions using the expressions in the box. More than one answer is possible.
ボックスの表現を使って、下線部の質問文を間接疑問文に変えましょう。答えは一つとは限りません。
Could you tell me…?
Do you know…?
Do you have any idea…?
I need to find a place to stay tonight. Is there a nice hotel around here?
I want to go shopping for clothes tomorrow. Where's the mall?
That restaurant has really good reviews. Is it expensive?
I'd like to buy some fresh fruits and vegetables. Where's the market?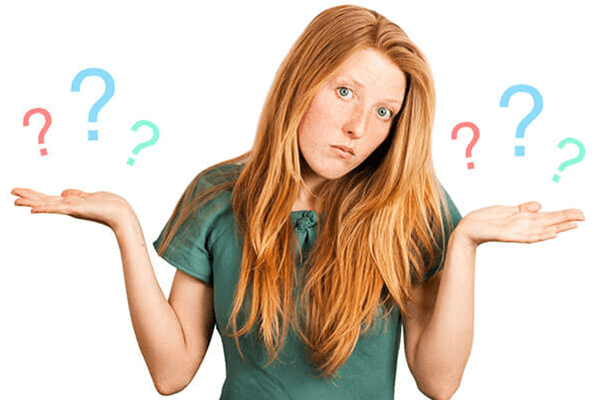 STEP B EXERCISE
Choose the correct words in the parentheses.
カッコの中から正しい単語を選びましょう。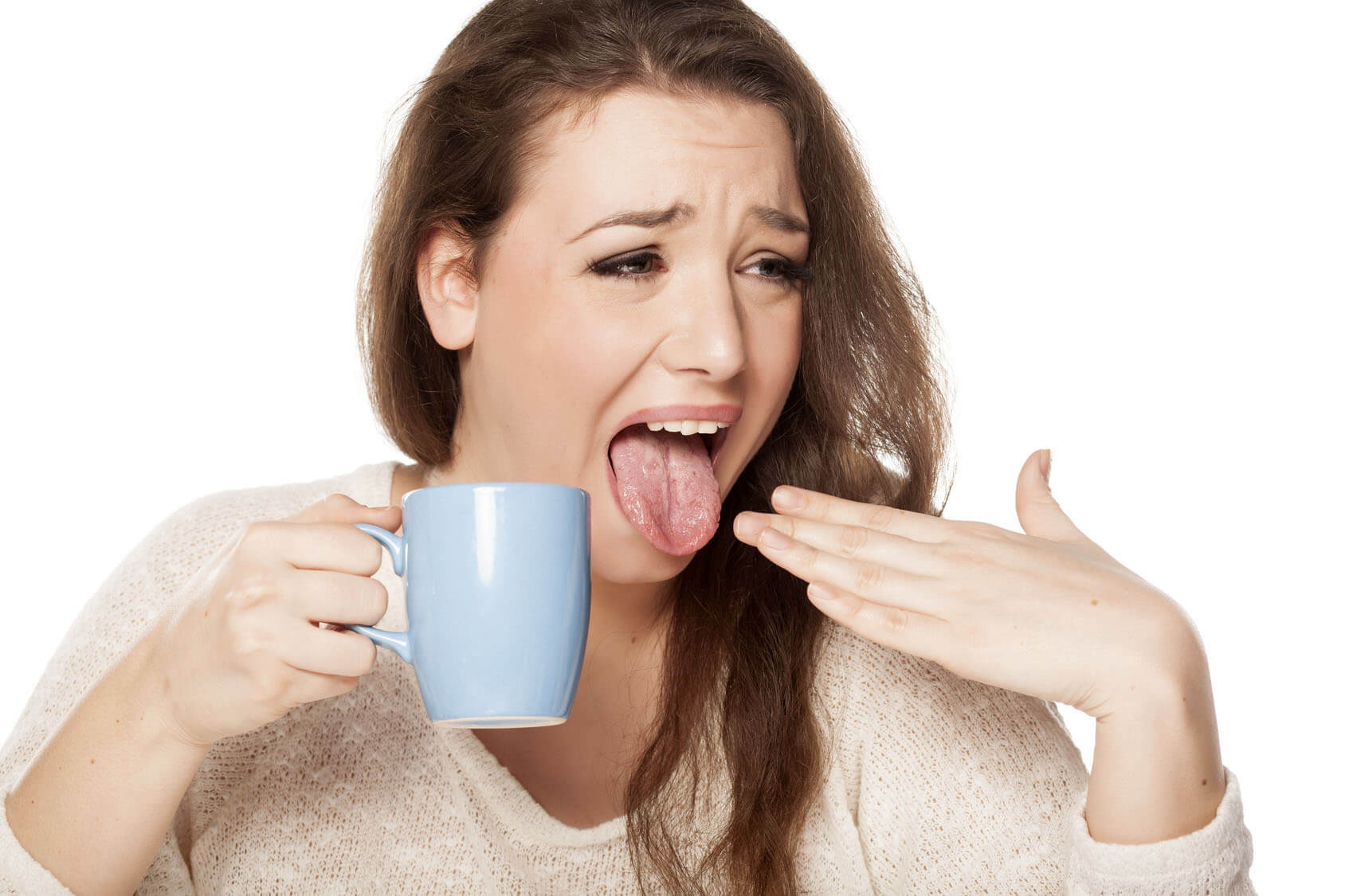 1. Best Brew's coffee is (too / enough) bitter! Caffeine Kingdom's coffee isn't great, but it's (slightly / much more) better than Best Brew's.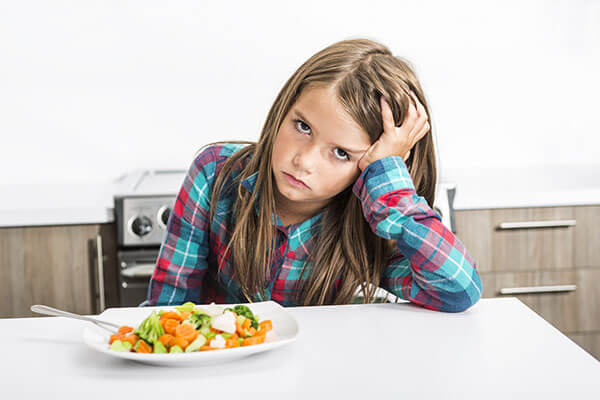 2. This lasagna isn't meaty (too / enough). I like Perry's Diner (much more / by far) than this restaurant!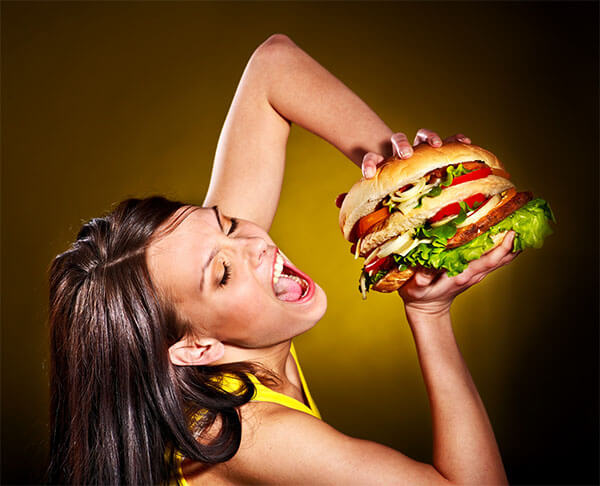 3. My friend said the burgers here were small, but I think this burger is big (too / enough). It's (by far / a lot) the biggest hamburger that I've ever eaten!
MISSION
Challenge 1
You and your friend just arrived at your hostel in a foreign country. You want to have dinner at a local restaurant tomorrow night.
あなたと友達は海外のホステルに到着したところです。あなたたちは明日の夜、レストランで夕食をしたいと思っています。
Ask the hostel owner for restaurant recommendations. Be sure to ask about the following:
the prices
the locations
the menus
ホステルのオーナーにオススメのレストランを聞きましょう。次のことを必ず聞きましょう:
Remember?
Could you tell me...?

~を教えてくださいませんか?

Do you know...?

~を知っていますか?

Do you have any idea...?

~についてわかりますか?
Challenge 2
After shopping all day, you and your friend returned to your room at the hostel. On your bed you found the restaurant review that the hostel owner had promised to give you.
一日中、買い物をした後、あなたと友達はホステルの部屋に戻りました。ホステルのオーナーが渡すと約束していたレストランの批評をベッドの上に見つけました。
Read the review.
批評を読みましょう。
Remember?
slightly

わずかに

a little

少し

much

とても

a lot

たくさん

by far

とても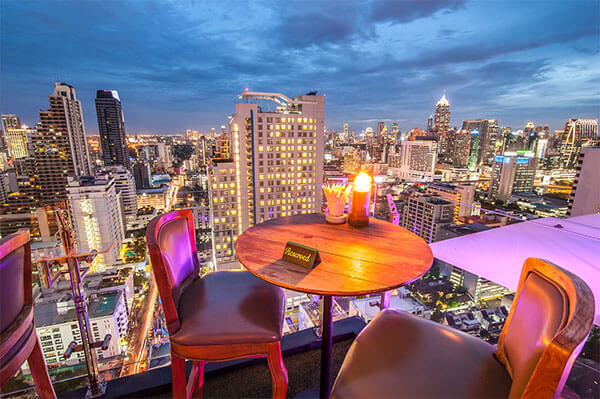 Food Heights
This place is by far the most romantic restaurant I've been to! It's on the rooftop of a hotel, so you can enjoy the view of the city. The food is slightly more expensive than most restaurants in the area, but it's so good! You should try their baby back ribs or classic smoked chicken.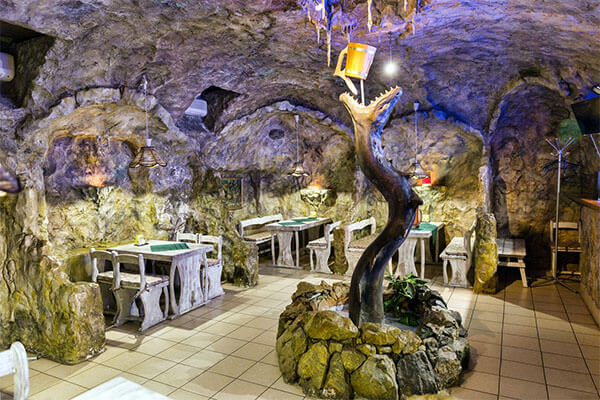 The Back Alley
This restaurant proves that you don't need to pay a lot to get good food! The decor is a little less classy than many other restaurants, but I actually like the unique atmosphere. Their lasagna is a lot tastier than some of the more expensive ones I've tried!
COMPREHENSION QUESTIONS
Which restaurant has more expensive food?

Food Heights
The Back Alley

What dishes does the reviewer recommend at Food Heights?

classic smoked chicken and baby back ribs
stir-fried rice and beef stew

How does The Back Alley compare to other restaurants?

The atmosphere is a little less classy.
The food is a little more expensive.
Challenge 3
You and your friend just ate dinner at one of the restaurants recommended by the hostel owner. Now you are walking back to your hostel.
あなたと友達は、ホステルのオーナーが教えてくれたレストランの一つで夕食を食べました。
Tell your friend what you liked and disliked about the food.
今、ホテルに歩いて戻っているところです。友達と良かった食べ物、良くなかった食べ物について話しましょう。
Remember?
(not) enough

十分に~だ(でない)

(way/a bit) too

ものすごく / 少し~だ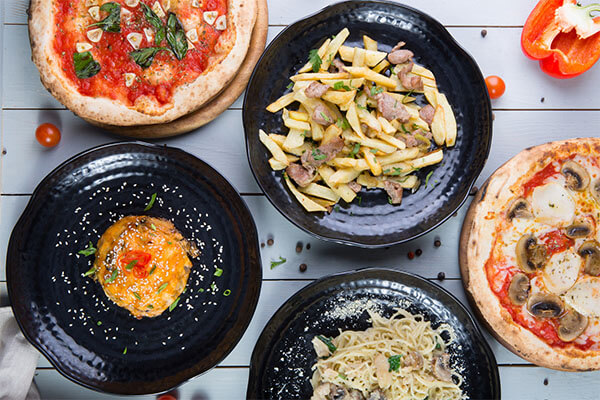 FEEDBACK
Find a good restaurant and express your opinion about the food.
よいレストランを見つけて、食べ物について意見を言いましょう。
MISSION ACHIEVEMENT
4


Very Good

Could complete the task with ease

3


Good

Could complete the task with some clarifications

2


Fair

Could complete the task with additional instructions

1


Poor

Could somehow complete the task with difficulty
PERSONALIZED FEEDBACK
RANGE 表現の幅
語彙をどの程度使えるか
ACCURACY 正確さ
文法が正しく使えているかどうか
FLUENCY 流暢さ
円滑に喋ることができるかどうか