INTRODUCE
Learning about a place's past can help you appreciate its present state.
ある場所の過去について知ることは、その場所の現在を理解するのに役立ちます。
PRESENT
STEP A VOCABULARY
I. Listen and repeat.聴いて、リピートしましょう。
| | |
| --- | --- |
| be run-down荒廃した | be fashionable流行の |
| renovate修復する | be exclusive排他的な・高級な |
| have vacancies空室がある | be well-known for [thing][物]で有名な |
II. Which of the words above describe this hotel?上記の単語のうち、このホテルを説明しているのはどれですか?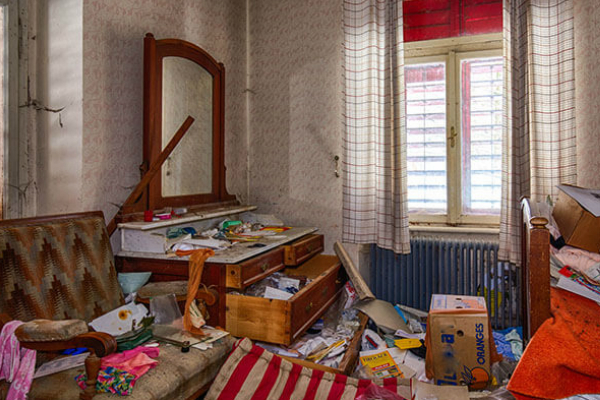 III. Practice reading the words.単語を読む練習をしましょう。
/iz/

/ɪz/

vacancies

空室の複数形

sandwiches

サンドイッチの複数形

secrecies

秘密の複数形

garages

ガレージの複数形

policies

政策の複数形

researches

researchの三人称単数形
STEP B GRAMMAR TIP
Use used to to talk about actions that were true in the past but are no longer true in the present.
used toを使って、現在には当てはまらない、過去の習慣や状態を表すことができます。
Use used to with the base form of the verb.

used toには、動詞の原型を使います。

That inn used to be known for its fashionable decor.

This hotel used to be exclusive, but now a lot of regular people stay here too.

このホテルは富裕層向けでしたが、今は一般客も宿泊しています。

That ryokan used to have vacancies during winter, but now their rooms are fully booked all year round.

あの旅館は冬の間、空室があったのですが、今では一年中満室です。

Billy's Hostel used to be run-down, but they renovated it last year.

ビリーのホテルは荒廃していたのですが、昨年修繕しました。
UNDERSTAND
READING
Sho and Daniel are reading a review of the ryokan they are going to stay at in Nikko.
ショウとダニエルは、日光で泊まる旅館の口コミを読んでいます。
★★★★★ – Five stars for the authentic traditional atmosphere, good service, and excellent food!
We stayed at the Akanishi Inn for seven days. The rooms were not so big, but the location is easy to find and very convenient. The owners said it used to be a traditional Japanese restaurant, but they renovated it and turned it into an inn. That's why the food they served was really good! The owners were very friendly and helpful, and they speak English pretty well! They said it's because they used to work abroad. They made sure we were a hundred percent comfortable and had everything that we needed.
TRIVIA
Did you know that the Japanese sound ryo (りょ) is one of the most difficult sounds in Japanese for native English speakers to pronounce? That's because it doesn't exist in English. Many English speakers will pronounce ryokan like ree-yo-kan. To avoid this, you can also use the term Japanese inn.
英語を話す人にとって、日本語の「りょ(ryo)」という音が、発音が難しい音のひとつということを知っていますか?なぜなら、この音は英語にはない音だからです。このことから、彼らが「りょかん」と言おうとすると、「りよかん」になってしまうことが多いのです。これを避けるため、「Japanese inn」という表現が使われています。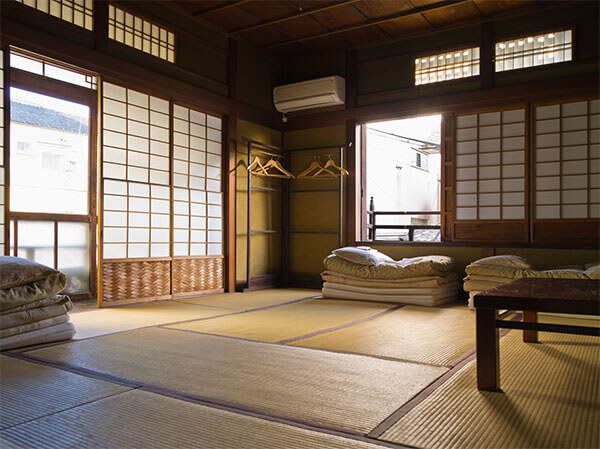 PRACTICE
STEP A EXERCISE
Read 6-year-old Hana's speech. Then, complete 27-year-old Hana's speech with used to using the information in 6-year-old Hana's speech.
6歳だったハナのスピーチを読みましょう。このスピーチを参考にして、used to を使い、現在27歳になったハナのスピーチを完成させましょう。
I love to play outside a lot. I enjoy running around with my friends at the playground. I eat candy every day. I absolutely hate vegetables!
I've changed a lot. When I was young, I _______ outside a lot. I _______ with my friends. But now, I love to stay at home and read. I don't like to go out too much. Also, I _______ every day. I remember that I _______, but now, I love to eat them!
STEP B EXERCISE
Make sentences using the pictures and words.
写真と単語を使って、文を作りましょう。
| | BEFORE | NOW |
| --- | --- | --- |
| The Amber Inn | a lot of vacancies | very popular |
 ex. The Amber Inn used to have a lot of vacancies, but it's very popular these days.
| | BEFORE | NOW |
| --- | --- | --- |
| Franklin Manor | a run-down mansion | an exclusive inn |
1. __________,  but now it's an exclusive inn.
| | BEFORE | NOW |
| --- | --- | --- |
| Celestial Springs | small, private onsen | bigger public bath house |
2. __________, but now it's a bigger public bath house.
| | BEFORE | NOW |
| --- | --- | --- |
| Lancelot's Inn | simple rooms | fancy rooms |
3. __________, but now it has very fancy rooms.
CHALLENGE
Challenge 1
You and your friend are planning a trip to Osaka. You found a magazine review about the hotel that you're thinking about staying at.
あなたと友達は大阪への旅行を計画しています。宿泊しようと思っているホテルの評価を雑誌で見つけました。
Read the review. Then, talk about it with your friend.
評価を読みましょう。それから友達にその内容を伝えましょう。
Today's grammar tip
---
"Four stars to the Grand Hotel for the luxurious rooms and amazing facilities."

---
This hotel is amazing! It's a bit more expensive than most hotels in the area, but it's worth it! I heard it used to have a lot of vacancies because it was a bit run-down. But when the owner upgraded the hotel, more guests started staying there, and I can see why! The rooms are fashionable and comfortable. They also have facilities like a game room, a lap pool, a spa, and a playground for kids. They used to accept guests without reservations, but now you have to book at least two months in advance.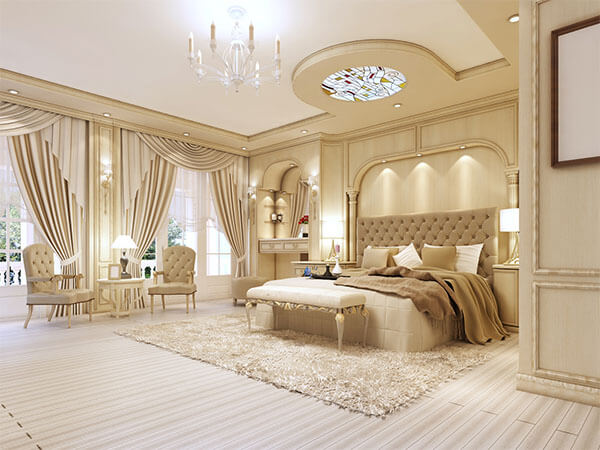 Challenge 2
Discuss your ideas. あなたの意見を言いましょう。

If Time
Allows
1

RYOKAN

2

HOTELS VS RYOKAN

3

PLACES WITH A PAST

What makes a ryokan unique?
What are some do's and don'ts in a ryokan?
Aside from sleeping and resting, what else can you do in a ryokan?
What are the disadvantages of staying in a ryokan?

What are some differences between hotels and ryokan?
Do you prefer to stay at a hotel or at a ryokan?
Which should be more expensive, a hotel or a ryokan?
Do you prefer old or new hotels? Do you prefer old or new ryokan?

What places in your area have an interesting past?
Do you try to research a place's past before you visit it?
Do you think it's important to preserve historical sites?
Are you afraid of places with a negative past?
FEEDBACK
I can read about and understand a place's past.
場所の過去の様子を読んで理解できるようになる。
LESSON GOAL ACHIEVEMENT
4


Very Good

Could complete the task with ease

3


Good

Could complete the task with some clarifications

2


Fair

Could complete the task with additional instructions

1


Poor

Could somehow complete the task with difficulty
PERSONALIZED FEEDBACK
RANGE 表現の幅
語彙をどの程度使えるか
ACCURACY 正確さ
文法が正しく使えているかどうか
FLUENCY 流暢さ
円滑に喋ることができるかどうか