INTRODUCE
It's important to carefully follow a doctor's advice.医者のアドバイスに注意深く従うことが重要です。
PRESENT
STEP A VOCABULARY
I. Listen and repeat.聴いて、リピートしましょう。
| | |
| --- | --- |
| get eight hours of sleep8時間睡眠をとる | eat three decent meals3食きちんとしたご飯を食べる |
| quit smokingタバコをやめる | limit your alcoholアルコールを制限する |
| lose weight痩せる | get active活動的でいる |
II. Which of the actions above are good advice for these people? Choose one or two actions for each person.上記の行動のうち、下記の人たちに良いアドバイスはどれでしょう。それぞれの人に1つか2つ選びましょう。
your father

your best friend

your mother
III. Practice reading the words.単語を読む練習をしましょう。
/sm/

/sp/

smoking

喫煙

speaking

話す

smell

におい

spell

つづり

smart

賢い

spark

火花
STEP B GRAMMAR TIP
Use recommend/suggest you + (verb) to give advice.
recommend you+動詞、suggest you+動詞を使って、アドバイスすることができます。
Use verbs in their simple form after recommend/suggest you.

recommend you、suggest youの後は動詞の原形を使いましょう。

I recommend you get eight hours of sleep.

I suggest you limit your alcohol.
You can also put that between recommend/suggest and you without changing the meaning.

意味を変えずに、recommend、suggest とyouの間にthatを入れることもできます。

I recommend that you get active.

I suggest that you lose weight.
UNDERSTAND
READING
Sho got the results of his annual checkup. He's reading the doctor's advice.
ショウは年1回の会社の健康診断結果を受け取り、医者からのアドバイスを読んでいます。
The results of your checkup are good. However, you are experiencing a lot of stress. Please take note of the following recommendations for a healthier, less stressful lifestyle:
I suggest you

get

active. Do some physical activities outside of work like walking, jogging, or swimming.
I recommend that yo

u limit

your alcohol as well.
Try to get eight hours of sleep and eat three decent meals every day.
Don't work too hard.
If you do not see a big improvement in your stress level within the next few months, please come back for another checkup.
TRIVIA
In Japan, it is common for companies to schedule annual checkups, but this is unusual in many other countries. For example, in the United States, people usually schedule their own checkup because they don't like the idea of sharing their health information with their employers.
日本の企業が、年1回の健康診断があるのは普通ですが、他の多くの国ではそうではありません。例えば、米国では自分の健康情報を雇用主と共有することは嫌がられるので、健康診断は大抵個人的に受けます。
PRACTICE
STEP A EXERCISE
Are the underlined parts grammatically correct? If not, correct them.
下線部は文法的に正しいですか。間違っている場合には、正しましょう。
I recommend you eat less meat.
I suggest

you that

get eight hours of sleep.
I suggest that you get active.
I recommend that you will quit smoking.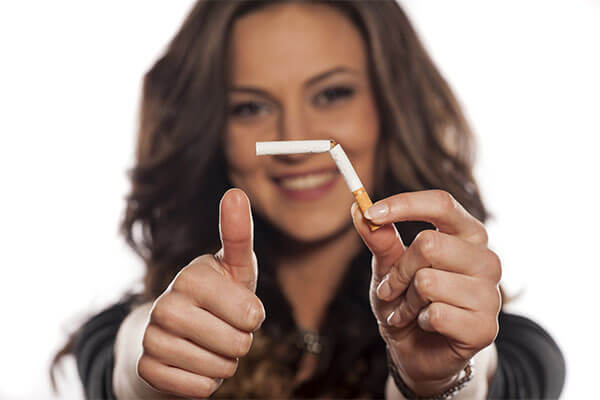 STEP B EXERCISE
Complete the conversation using the words in parentheses.
カッコの単語を使って、会話を完成させましょう。
Student:

You don't look well. Are you okay?

Tutor:

Not really. I feel kind of tired.

Student:

That's not good. You've been working really hard lately. (suggest / go home early and get some rest tonight) __________.

Tutor:

Yeah, I should probably do that. My back hurts too.

Student:

It's probably because of your chair. (recommend / ask for a new one) __________. My back used to hurt too, but I got a new chair last week, and I feel so much better.

Tutor:

Okay. I'll talk to HR about it tomorrow.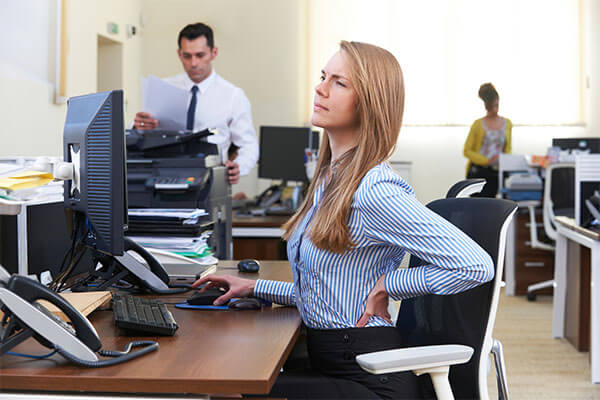 CHALLENGE
Challenge 1
You want to improve your health.
Read an online health advice column. Then, tell your friend about the health tips you read.
健康アドバイスに関するオンライン記事を読み、友達にそのアドバイスを教えてあげましょう。
Today's grammar tip
recommend/suggest (that) you
Dear Dr. Thompson,

What should I do to improve my health? I notice that I'm gaining a lot of weight and feel less energetic.

Sincerely,

Aki
---
Dear Aki,
Thank you for sending in your question! I'm sure a lot of people are wondering how to improve their health too.
To answer your question, many doctors say that a lot of people gain weight because of their unhealthy eating habits. Here are some personal tips to improve your health:
I recommend that you eat 350g of vegetables every day.
Don't skip or delay meals. If you're too hungry, you may overeat.
I suggest you avoid eating three hours before bedtime.
Drink water, not sugary drinks.
I hope these tips help you live a healthier lifestyle. Remember, always eat right!
Dr. Sue Thompson
Challenge 2
Discuss your ideas. あなたの意見を言いましょう。

If Time
Allows
1

HEALTH ADVICE

2

CHECKUPS

3

HEALTHY LIFESTYLES

Does anyone in your family need health advice?
What health advice would you give him/her?
Do you usually follow other people's health advice?
Do you trust health advice found on the Internet?

Do you always go to the same hospital for checkups?
Did your doctor give you any health advice during your last checkup?
Is getting a health checkup in Japan cheap or expensive?
Is it important to have your health checked yearly?

Do you have a healthy lifestyle?
Do you sometimes eat three hours before bedtime?
Do you sometimes skip or delay your meals?
What can you do to get more active?
FEEDBACK
I can read and understand health advice.
健康のアドバイスを読んで理解できるようになる。
LESSON GOAL ACHIEVEMENT
4


Very Good

Could complete the task with ease

3


Good

Could complete the task with some clarifications

2


Fair

Could complete the task with additional instructions

1


Poor

Could somehow complete the task with difficulty
PERSONALIZED FEEDBACK
RANGE 表現の幅
語彙をどの程度使えるか
ACCURACY 正確さ
文法が正しく使えているかどうか
FLUENCY 流暢さ
円滑に喋ることができるかどうか