INTRODUCE
You can ask about someone's eating habits to know what food or restaurant to recommend.人の食習慣について尋ねれば、どんなレストランや食べ物を薦めればいいかが分かります。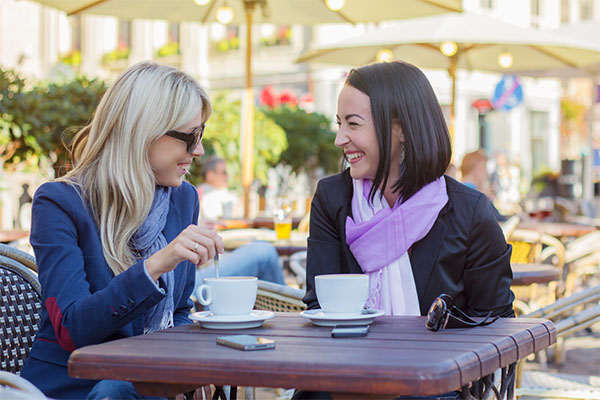 PRESENT
STEP A VOCABULARY
I. Listen and repeat.聴いて、リピートしましょう。
| | |
| --- | --- |
| cut back on [thing][物]を減らす | go easy on [thing][物]を控えめにする |
| skip [thing][物]をとばす・抜く | eat light軽く食べる |
| snack on [thing][物]をつまむ | stress-eatやけ食いをする |
II. Which of the things above do you do?上記の行動のうち、あなたはどれをしますか?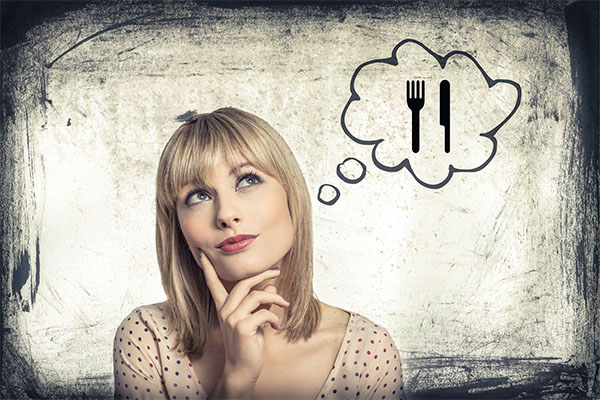 III. Practice reading the words.単語を読む練習をしましょう。
/b/

/p/

back

背中

pack

荷物・包み

beach

ビーチ

peach

桃

bath

入浴

path

小道
STEP B GRAMMAR TIP
When two verbs are next to each other in a sentence, they usually follow one of two patterns:
(verb) + (gerund)
(verb) + (to-infinitive)
文中で2つの動詞が続く場合、次の2つのパターンに従います。
動詞+動名詞
動詞+to不定詞
Use pattern 1, (verb) + (gerund), with the following verbs.

以下の動詞にはパターン1、動詞+動名詞、が適用されます。

| | |
| --- | --- |
| appreciate | enjoy |

I dislike snacking on junk food.

I considered

cutting

back on sugar.
Use pattern 2, (verb) + (to infinitive), with the following verbs.

以下の動詞にはパターン2、動詞+to不定詞、が適用されます。

| | |
| --- | --- |
| agree | would like |

I plan to go easy on chocolate this year.
UNDERSTAND
LISTENING
Ai and Sho are chatting in the breakroom at work.
TRIVIA
Unlike the Japanese katakana word daietto (ダイエット), the English word diet only means being careful about what you eat, not exercising. Doctors often recommend diet and exercise to people who want to lose weight.
X I just started a new diet. I go to the gym every morning.
O I just started a new diet. I only eat fruit for breakfast.
日本語で言うカタカナの「ダイエット」とは違い、英語の「diet」 は、運動ではなく、食事に気をつけることを意味します。体重を減らしたい患者に対して、医者は「ダイエットと運動」を薦めます。
X 私は新しいダイエットを始めました。毎朝ジムに行きます。
O 私は新しいダイエットを始めました。朝食にはフルーツしか食べません。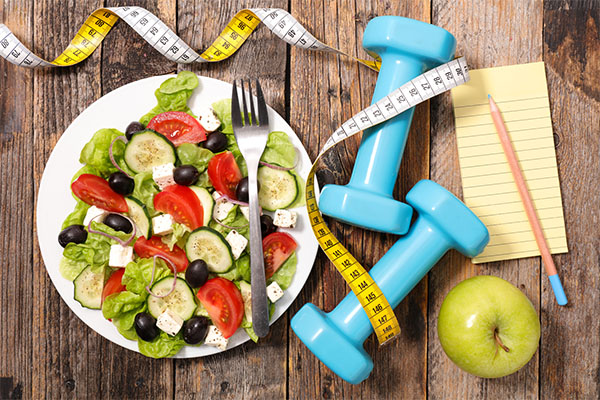 PRACTICE
STEP A EXERCISE
Change the verbs in parentheses into the correct forms.
カッコ内の動詞を正しい形に変えましょう。
I keep (stress-eat) _____ at work.
They would like (skip) _____ dinner today.
I enjoy (watch) _____ cooking shows.
He offered (cook) _____ for everyone.
I plan (eat light) _____ tomorrow.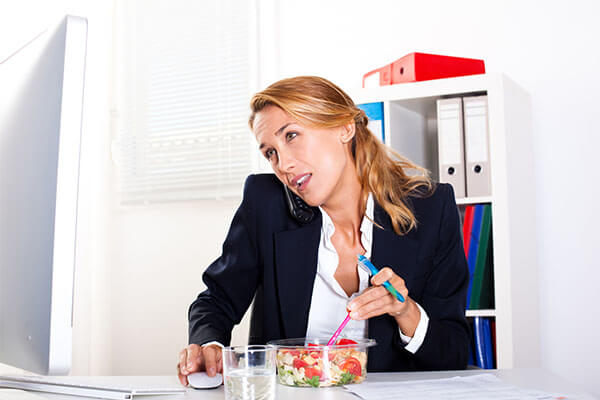 STEP B EXERCISE
Make sentences using your own information and the words in the parentheses.
カッコの単語と自分の考えを使って文を作りましょう。
ex. (keep / skip) → I keep skipping breakfast.
(need / go easy on)
(dislike / eat)
(decide / cut back on)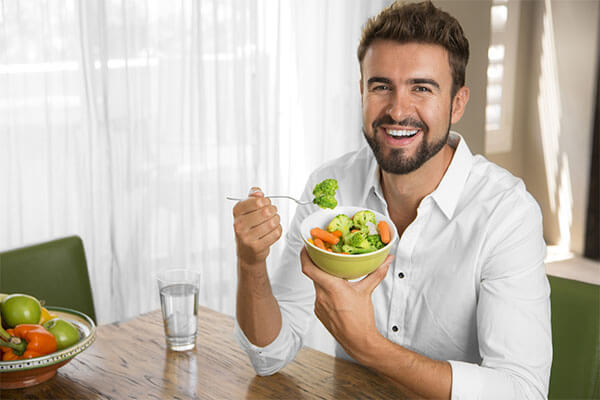 CHALLENGE
Challenge 1
You are planning to have a surprise birthday party for your friend Mark. You know that he just started a diet.
あなたは友達のマークのために、サプライズの誕生会を企画しています。あなたはマークがダイエットを始めたことを知っています。
Listen to him talk about it. Then, talk with another friend about Mark's diet and decide on a restaurant for the party.
彼がそれについて話すのを聞きましょう。それから、別の友達にマークのダイエットについて話し、誕生会のレストランを決めましょう。
Today's grammar tip
(verb) + (gerund)
(verb) + (to-infinitive)
Challenge 2
Discuss your ideas. あなたの意見を言いましょう。

If Time
Allows
1

EATING HABITS

2

DIETS

3

HEALTH

Do you usually eat healthy food?
Do you eat light?
Do you stress-eat? If so, what do you eat when you're stressed?
Do you want to change anything about your eating habits?

Do you think diets are a good way to lose weight?
Can you enjoy food even when you're on a diet?
Imagine you are going to go on a diet. What food will you cut back on?
What kind of diets are popular in Japan right now?

What do you do to be healthy?
Do you have any unhealthy habits?
Which is more important for your health, diet or exercise?
Compared to other people your age, do you think you are more or less healthy?
FEEDBACK
I can listen to and understand someone's eating habits.
食習慣の話を聞いて理解できるようになる。
LESSON GOAL ACHIEVEMENT
4


Very Good

Could complete the task with ease

3


Good

Could complete the task with some clarifications

2


Fair

Could complete the task with additional instructions

1


Poor

Could somehow complete the task with difficulty
PERSONALIZED FEEDBACK
RANGE 表現の幅
語彙をどの程度使えるか
ACCURACY 正確さ
文法が正しく使えているかどうか
FLUENCY 流暢さ
円滑に喋ることができるかどうか