INTRODUCE
When taking people to a restaurant or cooking for them at home, it's important to know if they have dietary restrictions. 人をレストランに連れて行く時、または家に食事を招く時、その人に食事制限があるかどうかを知ることは重要です。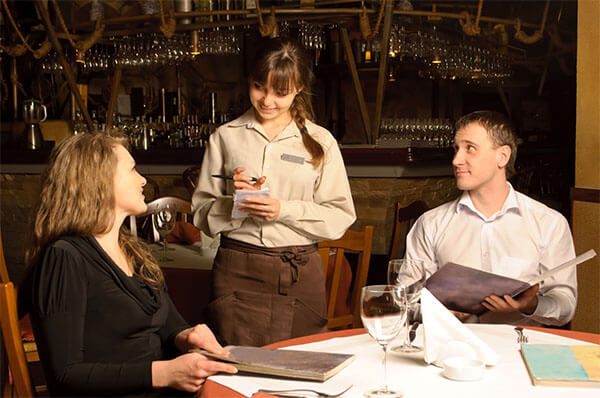 PRESENT
STEP A VOCABULARY
I. Listen and repeat.聴いて、リピートしましょう。
| | |
| --- | --- |
| dairy products乳製品 | animal products畜産物 |
| greasy food脂っこい食事 | sugary food甘い食物 |
| organic fruits and vegetables有機栽培のフルーツと野菜 | glutenグルテン |
II. Which of the types of food above do you eat? Which types of food don't you eat?上記のうち、あなたはどのタイプの食べ物を食べますか?どのタイプの食べ物を食べませんか?
want to eat


don't want to eat
III. Practice reading the words.単語を読む練習をしましょう。
/dʒ/

/g/

vegetables

野菜

begins

beginの三人称単数形

jail

拘置所

gale

強風・大風

cage

鳥かご

keg

小たる
STEP B GRAMMAR TIP
Use many, a few, much, and a little to talk about quantities.
many、 a few、much、 a littleを使って、量について表すことができます。
Use many and a few with plural countable nouns.

可算名詞にはmany 、a fewを使います。

many

---

a few

fruits* and vegetables, flowers, eggs, pencils

I saw many flowers at the park.

There are a few pencils in the basket.
Use much and a little with uncountable nouns.

不可算名詞には、much 、 a littleを使います。

much

---

a little

sugary food*, money, water, time

Annie doesn't have much money.

There's a little food left on the table.
* Some words such as fruit and food can be both countable and uncountable. In this lesson, please treat fruits as countable and food as uncountable.

fruitや foodといったいくつかの単語は可算名詞、不可算名詞の両方とることがあります。このレッスンでは、fruitsは可算名詞として、foodは不可算名詞として扱います。
UNDERSTAND
LISTENING
Miranda is visiting from the US branch. Mr. Goto asked Sho to take her out to dinner, so he asked her about her food preferences.
ミランダはアメリカの支店から来日しています。後藤氏はショウに、彼女を夕食に連れて行くように言いました。そこで、ショウは、彼女に食事の好みについて質問しました。
TRIVIA
Some foreigners visiting Japan may be surprised that smoking is still allowed in some restaurants, bars, and clubs in the country.  Indoor smoking in public spaces is banned in a lot of places including California, New York, Ireland, the UK, and Australia.
日本に来る外国人の中には、いまだに日本のレストランやバー、クラブで喫煙ができることに驚く人がいます。何故なら、カリフォルニア、ニユーヨーク、アイルランド、イギリス、オーストラリアなど多くの州や国では、公共の屋内での喫煙は、禁止されているからです。2020年4月1日から「改正健康増進法」が施行され、現在は飲食店は原則屋内禁煙とされています。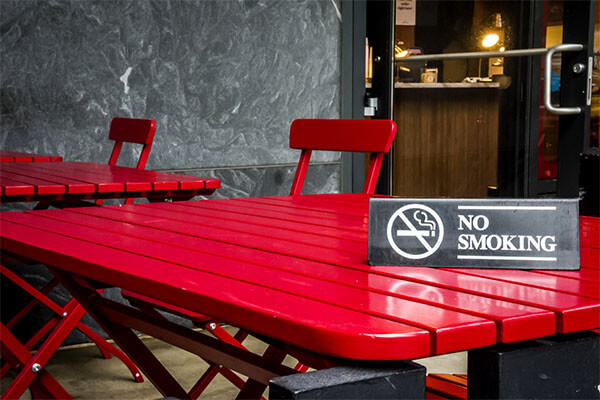 PRACTICE
STEP A EXERCISE
Choose the correct words in the parentheses.
カッコの中から正しい単語を選びましょう。
There are (a few / a little) apples on the table.
The grocery store sells (many / much) organic fruits and vegetables.
Ryan drank (a few / a little) coffee for breakfast.
You shouldn't eat (many / much) sugary food. It's bad for your health.

STEP B EXERCISE
Complete the sentences using your own information.
自分の考えを使って文を完成させましょう。
ex. I don't drink much beer.
At the supermarket, I sometimes buy many _____.
I don't eat much _____.
I like drinking a little _____ sometimes.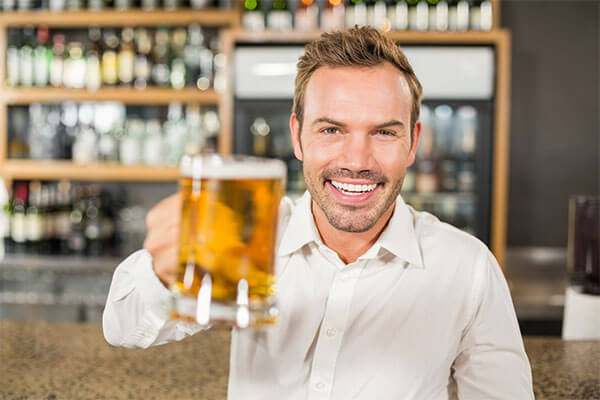 CHALLENGE
Challenge 1
You are planning a dinner party with your friends.
Listen to one of your friends explain his/her dietary restrictions to you. Then, make a reservation at a restaurant. Tell the manager about your friend's dietary restrictions.
友達の一人が食事制限について説明するのを聞きましょう。それからレストランの予約をしましょう。店のマネージャーに友達の食事制限について伝えましょう。
Today's grammar tip
Challenge 2
Discuss your ideas. あなたの意見を言いましょう。

If Time
Allows
1

DIETARY RESTRICTIONS

2

ORGANIC FOOD

3

SMOKING

Do you have any food allergies?
Do you eat much greasy food?
Do you eat much sugary food?
Do you know anyone who is a vegetarian or vegan?

Do you buy organic food?
Where can you buy organic fruits and vegetables in your area?
Is organic food cheap or expensive in Japan?
Is organic food popular in Japan?

Do you smoke?
Are cigarettes expensive in Japan?
What kind of smoking rules are common in Japan?
Should office buildings have smoking areas?
FEEDBACK
I can listen to and understand someone's dietary restrictions.
食事制限を聞いて理解できるようになる。
LESSON GOAL ACHIEVEMENT
4


Very Good

Could complete the task with ease

3


Good

Could complete the task with some clarifications

2


Fair

Could complete the task with additional instructions

1


Poor

Could somehow complete the task with difficulty
PERSONALIZED FEEDBACK
RANGE 表現の幅
語彙をどの程度使えるか
ACCURACY 正確さ
文法が正しく使えているかどうか
FLUENCY 流暢さ
円滑に喋ることができるかどうか