INTRODUCE
You can help a foreign friend pick the right clothes by giving your opinion about the size, color, price, etc.外国人の友達に服のサイズや色、値段などについて意見を言い、ぴったりな洋服選びを手伝えるようになります。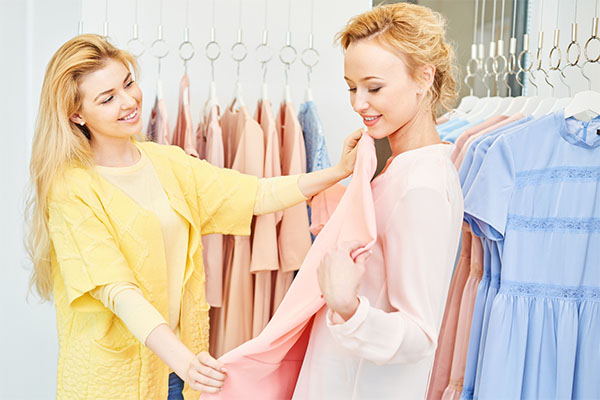 PRESENT
STEP A VOCABULARY
I. Listen and repeat.聴いて、リピートしましょう。
| | |
| --- | --- |
| look good似合う | be comfortable着心地がいい |
| cost a lot値段が高い | be just rightぴったり |
| be too smallきつい | be too big大きすぎる |
II. Which of the things above describe your clothes? Choose two or three.上記のうち、あなたはどんな服を持っていますか。2つか3つ選びましょう。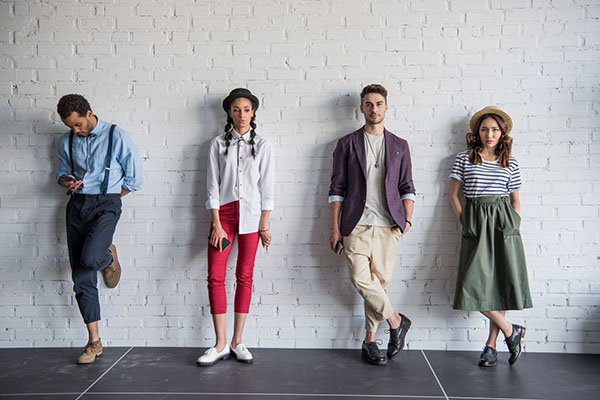 III. Practice reading the words.単語を読む練習をしましょう。
/b/

/d/

big

大きい

dig

掘る

bell

鐘

dell

小さい谷

bare

露出した

dare

あえてする
STEP B GRAMMAR TIP
Use might, probably, and definitely to express degrees of certainty.
might、probably、definitelyを使って、物の程度を表すことができます。
Those pants definitely look good on you!

This coat probably costs a lot.

That dress might be too big for you.
You can add not after definitely, probably, and might.

definitely、probably、mightの後にnotを置くことができます。

Those shoes are definitely not cheap!

These pants are probably not comfortable.

The dress might not be too small.
UNDERSTAND
SPEAKING
Yuki and Mei-Mei are in Shin-Okubo looking for hanbok to wear to their fan club's cosplay party next weekend.
ユキとメイ・メイは、来週末にあるファンクラブのコスプレパーティー用に韓国の伝統服、チマチョゴリを探しに新大久保に来ています。
Mei-Mei:

What do you think about this one, Yuki?

Yuki:

Hmm… It might be too big for you. I think you need a smaller one.

Mei-Mei:

Oh, okay. Let me try on another one. Hold on a second. … Well, what do you think?

Yuki:

That definitely looks good on you! The color is perfect. Oh, it's 100% silk. It's probably not cheap. Are you sure you want to buy this one?

Mei-Mei:

Well, the size is just right. I'm going to get it.

Yuki:

It'll definitely impress everyone!
TRIVIA
Shin-Okubo is a famous Koreatown in Tokyo. You can also call it Little Korea or Little Seoul. Similarly, an area with a high number of Japanese people or shops can be called a Japantown or Little Tokyo. Two of the most famous Japantowns are in San Francisco (US) and Dusseldorf (Germany).
新大久保は東京の韓国タウンとして有名です。「リトル韓国」、「リトルソウル」とも言われます。同様に、たくさんの日本人や日本の店が集まる場所のことを、「ジャパンタウン」または「リトル東京」と呼びます。最も有名なジャパンタウンは、サンフランシスコ(USA)とデュッセルドルフ(ドイツ)にあります。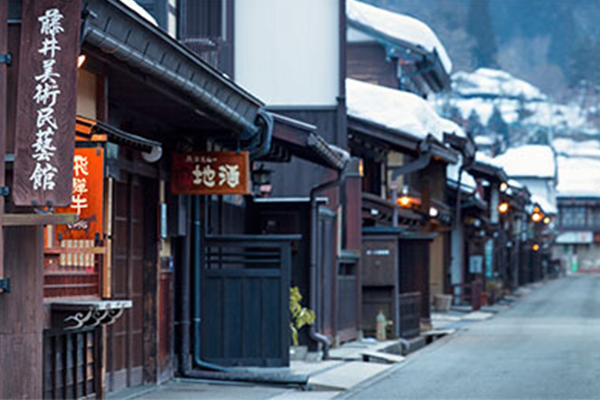 PRACTICE
STEP A EXERCISE
Choose the correct word(s) in the parentheses. Use the bold words as clues.
カッコの中から正しい単語を選びましょう。太字の単語をヒントにしましょう。
I'm not sure about the size. It (might be / is definitely) too big.
I think these are name brand accessories. They (probably / definitely) cost a lot.
The scarf sure feels good around my neck. It (is definitely / might be) comfortable.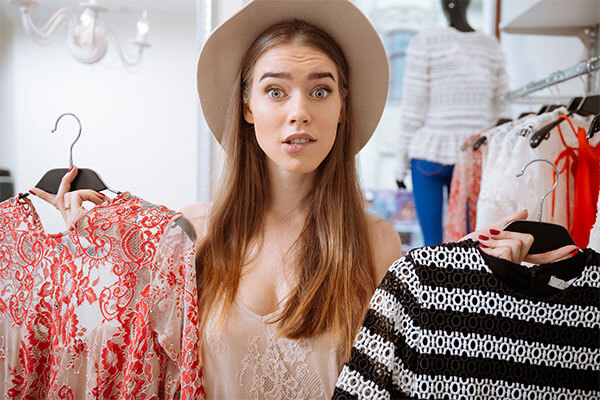 STEP B EXERCISE
What do you think of these items? Complete the sentences using the phrases in the box.
写真を見ながら、ボックスのフレーズを使って、文を完成させましょう。
might (not) be
is probably (not)
is definitely (not)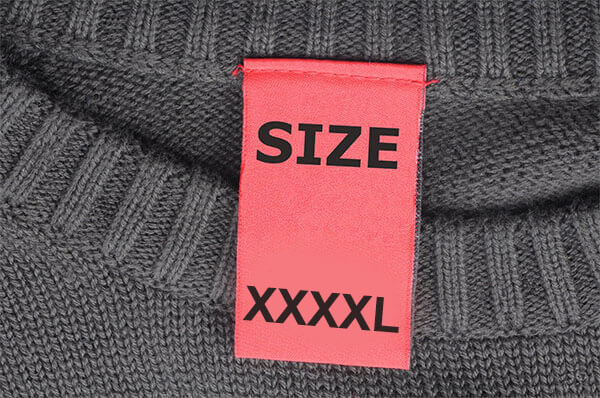 1. This sweater _____ too big for me.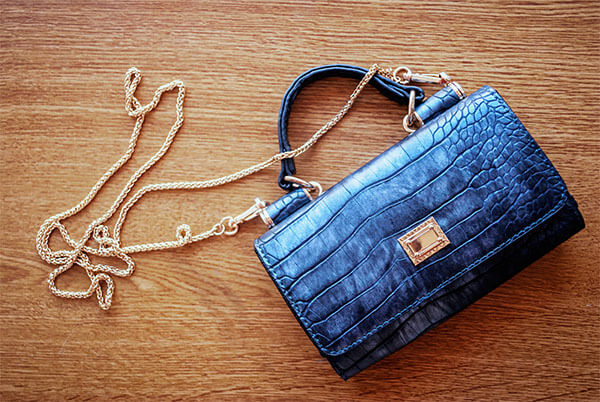 2. This bag _____ expensive.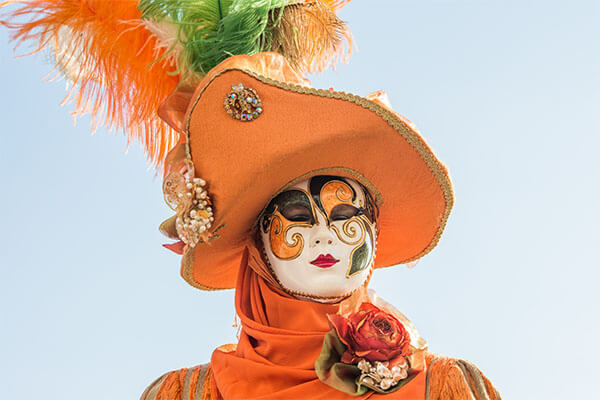 3. Her costume _____ simple.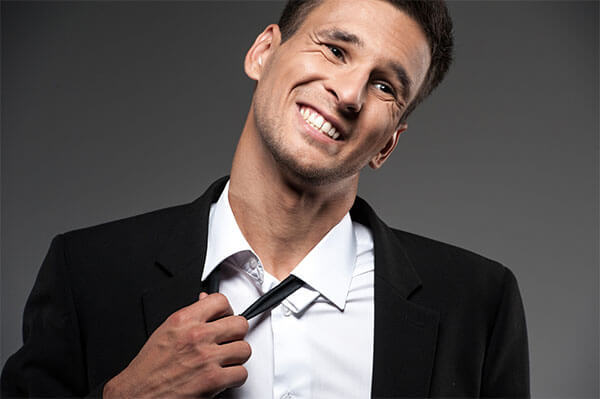 4. That tie _____ comfortable.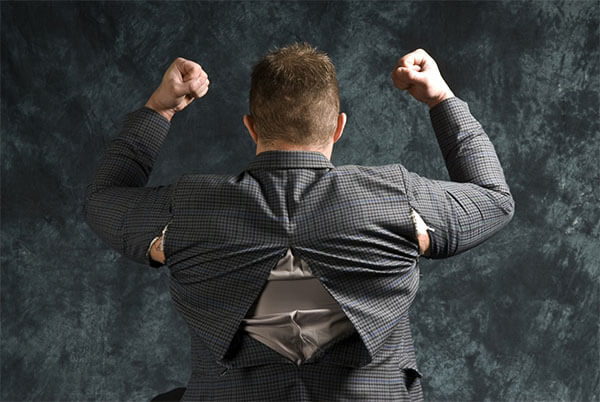 5. His suit _____ too small.
CHALLENGE
Challenge 1
Your foreign friend is attending a formal event in Japan.
外国人の友達が日本でフォーマルな行事に参加します。
Help your friend pick the right clothes.
Today's grammar tip
definitely
probably
might
Challenge 2
Discuss your ideas. あなたの意見を言いましょう。

If Time
Allows
1

FASHION ADVICE

2

THE PRICE OF CLOTHES

3

CLOTHING COLOR

Do your friends ever give you fashion advice?
Do you trust your friends' fashion advice?
Imagine your friend wears very unfashionable clothes. Will you give him/her fashion advice?
Imagine your coworker wears clothes that are not good for the office. Will you give him/her fashion advice?

Do you spend a lot of money on clothes?
What is the highest price that you will pay for a shirt?
Do you wait for sales before you buy new clothes?
What should people spend a lot of money on clothes for (ex. weddings, work)?

When you buy clothes, do you care about the color?
What colors do you refuse to wear?
In Japan, what colors do people usually wear in winter? Spring? Summer? Fall?
Do you follow the popular colors in each season?
FEEDBACK
I can judge the fit, look, and cost of clothes.
洋服のサイズ、スタイル、値段を判断できるようになる。
LESSON GOAL ACHIEVEMENT
4


Very Good

Could complete the task with ease

3


Good

Could complete the task with some clarifications

2


Fair

Could complete the task with additional instructions

1


Poor

Could somehow complete the task with difficulty
PERSONALIZED FEEDBACK
RANGE 表現の幅
語彙をどの程度使えるか
ACCURACY 正確さ
文法が正しく使えているかどうか
FLUENCY 流暢さ
円滑に喋ることができるかどうか