IN THIS LESSON, YOU WILL
1. Listen to your friend's schedule.
友達の予定を聞きましょう。
2. Ask your friend for shopping advice.
友達から買い物のアドバイスをもらいましょう。
3. Explain your clothing preferences to your friend.
友達にあなたの洋服の好みを伝えましょう。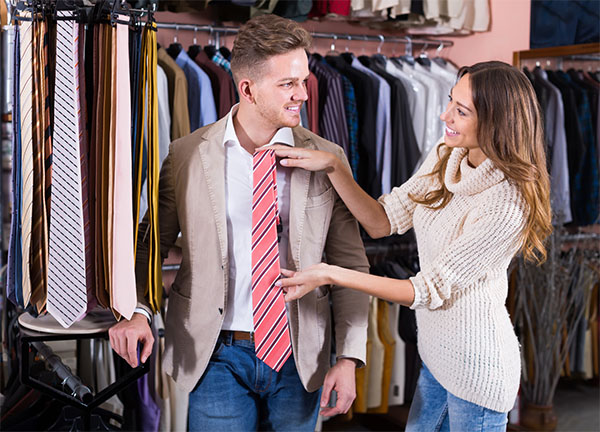 PRACTICE
STEP A EXERCISE
Fill in the blanks using the words in the box.
ボックスの単語を使って空欄を埋めましょう。
before
should
that
nothing
Happiness was the novel _____ changed her life.
_____ I wear comfortable shoes?
_____ flashy, please.
I eat breakfast _____ work.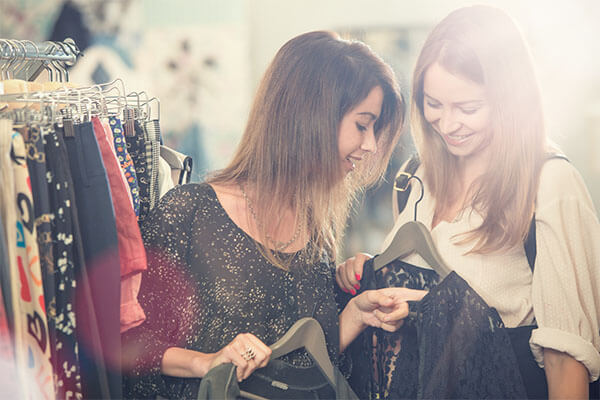 STEP B EXERCISE
Complete the conversation using the words in parentheses and the words in the box. Some words may be used more than once.
カッコとボックスの単語を使って会話を完成させましょう。1回以上使う単語もあります。

Tutor:

I want to know more about the latest fashions. What should I do?

Student:

I think (you / read fashion blogs).

Tutor:

Oh, good idea. Do you know any good blogs?

Student:

Yeah, (you / read TheClothes.com).

Tutor:

What is it?

Student:

It's (a blog / talks about the latest clothing styles). I learned about ripped jeans from that blog. They're for (people / want something casual).

Tutor:

Sounds interesting!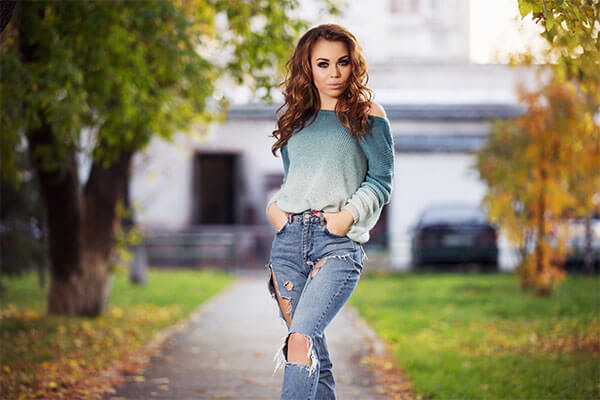 MISSION
Challenge 1
You work overseas. You are going to attend your company's year-end party in two weeks, but you don't have any formal clothes. You called your friend and asked him/her to go shopping with you today.
あなたは海外で働いています。あなたは2週間後の会社の忘年会に出席する予定ですが、フォーマルな洋服を持っていません。電話で友達に買い物に一緒に来てもらうようお願いをしました。
Listen to his/her answer.
Remember?
during

の間

(right) after

の(直)後

should

するべきである・する方がよい

that

あれ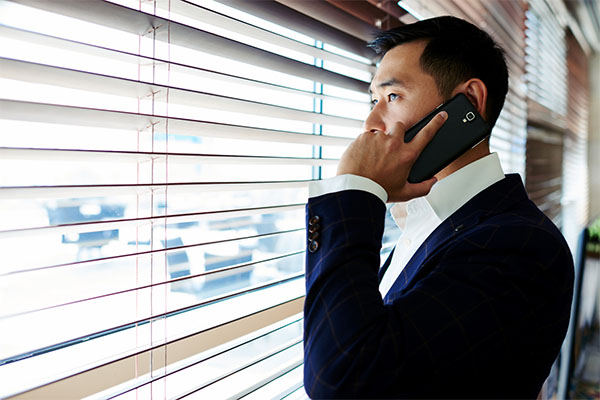 COMPREHENSION QUESTIONS
Can your friend go shopping with you today?
When is your friend going to attend a team dinner?

right before work
right after work

When is your friend free to go shopping?

next Wednesday
this Saturday
Challenge 2
Your friend called you back after his/her meeting.
あなたの友達は会議後、あなたに電話をかけ直してきました。
Agree to go shopping with him/her on Saturday. Then, ask him/her for advice about the following:
what you should wear for the year-end party
if you should pay using cash or credit card
土曜日に買い物に行くことにしましょう。そして、以下のアドバイスを友達に尋ねましょう。
• 忘年会に何を着ていくべきか
• 現金かクレジットカードのどちらで支払う方がよいか
Remember?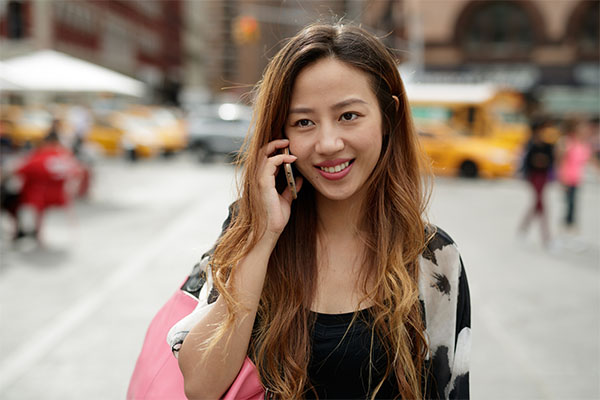 Challenge 3
It's Saturday. You and your friend are shopping for clothes for your year-end party.
今日は土曜日です。あなたは友達と忘年会用の洋服を買いに来ています。
Talk about your clothing preferences.
友達に洋服の好みを伝えましょう。
Remember?
something + (adjective)

何か + 形容詞

anything + (adjective)

何か + 形容詞

nothing + (adjective)

何も~ない + 形容詞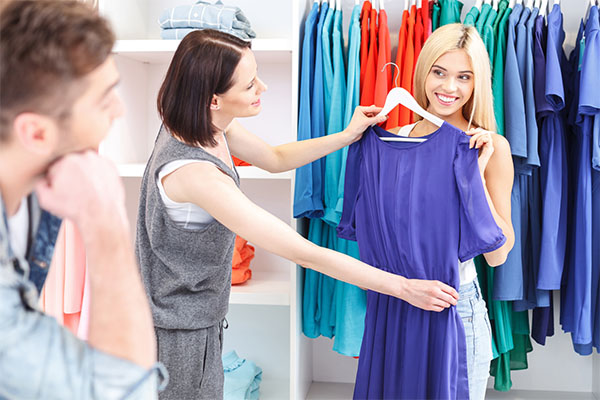 FEEDBACK
Shop for some formal clothes with your friend.
友達とフォーマルな洋服を買いに行きましょう。
MISSION ACHIEVEMENT
4


Very Good

Could complete the task with ease

3


Good

Could complete the task with some clarifications

2


Fair

Could complete the task with additional instructions

1


Poor

Could somehow complete the task with difficulty
PERSONALIZED FEEDBACK
RANGE 表現の幅
語彙をどの程度使えるか
ACCURACY 正確さ
文法が正しく使えているかどうか
FLUENCY 流暢さ
円滑に喋ることができるかどうか