INTRODUCE
Amusement parks are a great place to go to with your fun-loving friends.
遊園地は、楽しいことが大好きな友達と一緒に行くにはすばらしい場所です。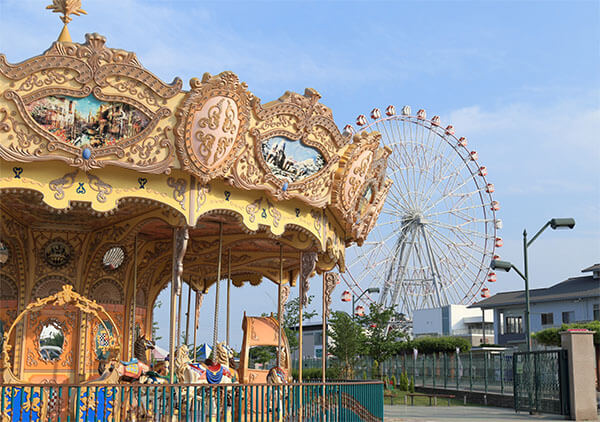 PRESENT
STEP A VOCABULARY
I. Listen and repeat.聴いて、リピートしましょう。
| | |
| --- | --- |
| ride the [ride][乗り物]に乗る | go on the [ride][乗り物]に乗る |
| watch the paradeパレードを見る | stand in line列に並ぶ |
| get an express passエクスプレス・パスをもらう | buy advance tickets前売り券を買う |
II. Which of the things above do you like to do? Which things do you not like to do?上記のうち、あなたはどれをしたいですか?どれをしたくないですか?
like

not like
III. Practice reading the words.単語を読む練習をしましょう。
/aɪ/

/eɪ/

ride

乗る

raid

不意の襲撃

pie

パイ

pay

支払う

bike

自転車

bake

焼く
STEP B GRAMMAR TIP
Add -ing to a verb to make it the subject or object of a sentence.
動詞に-ingを付けると、文の主語や目的語になります。
| | |
| --- | --- |
| buy + -ing | buying |

Riding the rollercoaster was really fun!

ジェットコースターに乗るのはとても楽しかったです。

Standing in line for tickets was boring.

We enjoyed watching the parade.

She recommended buying advance tickets.
UNDERSTAND
READING
Yuki is reading Kim Dae Hyun's blog.
A Day in a Dreamland
Kim Dae Hyun ⋆ posted: 03/15
---
I went to Tokyo Dream Town yesterday! It was amazing. The lines for all the rides were very long – some waiting times were over three hours! Standing in line is boring, so I recommend getting an express pass.
Riding the Galaxy Shuttle was the best part of the day. It was so much fun! I actually rode it twice. Many people like watching the parade, but I actually prefer going on the rides.
I want to go back to Tokyo Dream Town tomorrow, but I have to fly to Taiwan in the afternoon. I'm thinking about going to the owl café that my fan recommended… If I go, I'll post pictures next time!
TRIVIA
At some Japanese amusement parks, you can be too young or too old for some rides. This may surprise foreign visitors because in many countries, amusement parks usually only have rules about height, not age.
日本の遊園地には、乗り物によって年齢制限があります。これについて、外国人は驚くかもれしれません。多くの国では、通常遊園地が設定するのは身長制限のみで、年齢制限はないからです。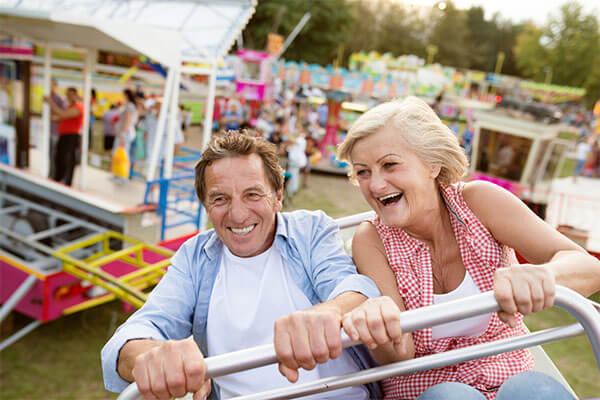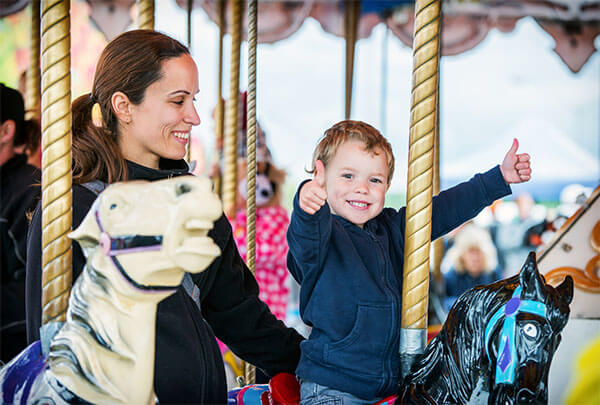 PRACTICE
STEP A EXERCISE
Complete the sentences with the –ing­ forms of the verbs in the box.
ボックスの動詞をing形に変えて、文を完成させましょう。
ex. The kids loved going on the merry-go-round.
_____ the Sky Glider was so awesome!
_____ advance tickets is a good idea.
_____ in line is boring.
I really liked _____ the parade.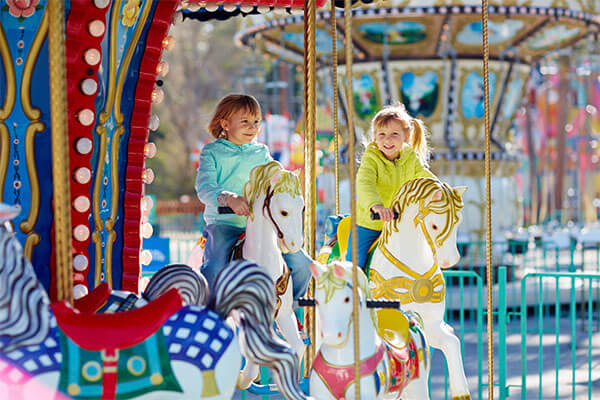 STEP B EXERCISE
Complete the sentences using the pictures as clues. More than one answer is possible.
写真をヒントにして、文を完成させましょう。答えは一つとは限りません。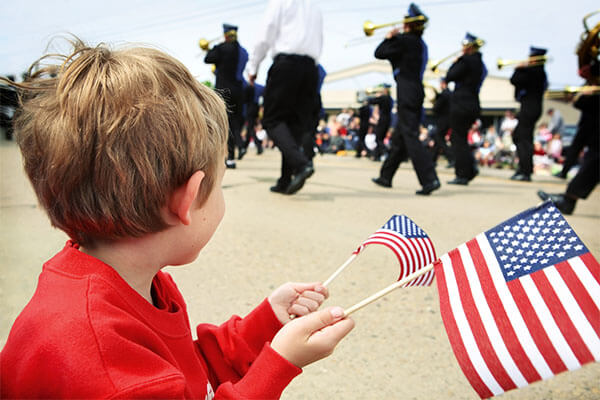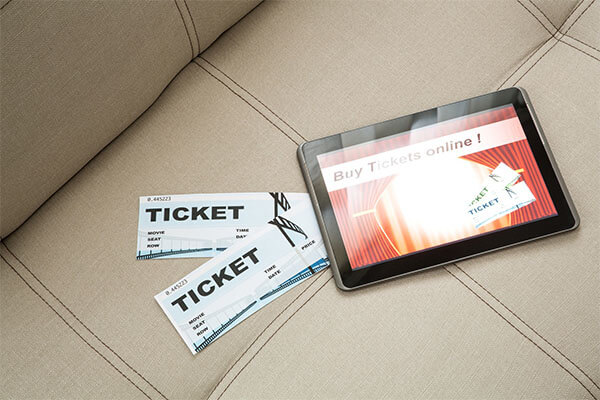 The park recommends _____.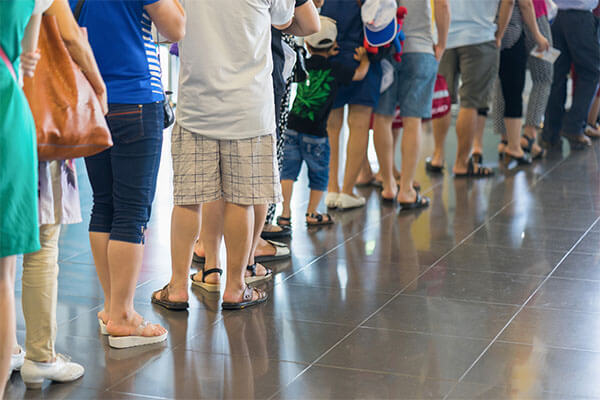 _____ for the rides was tiring.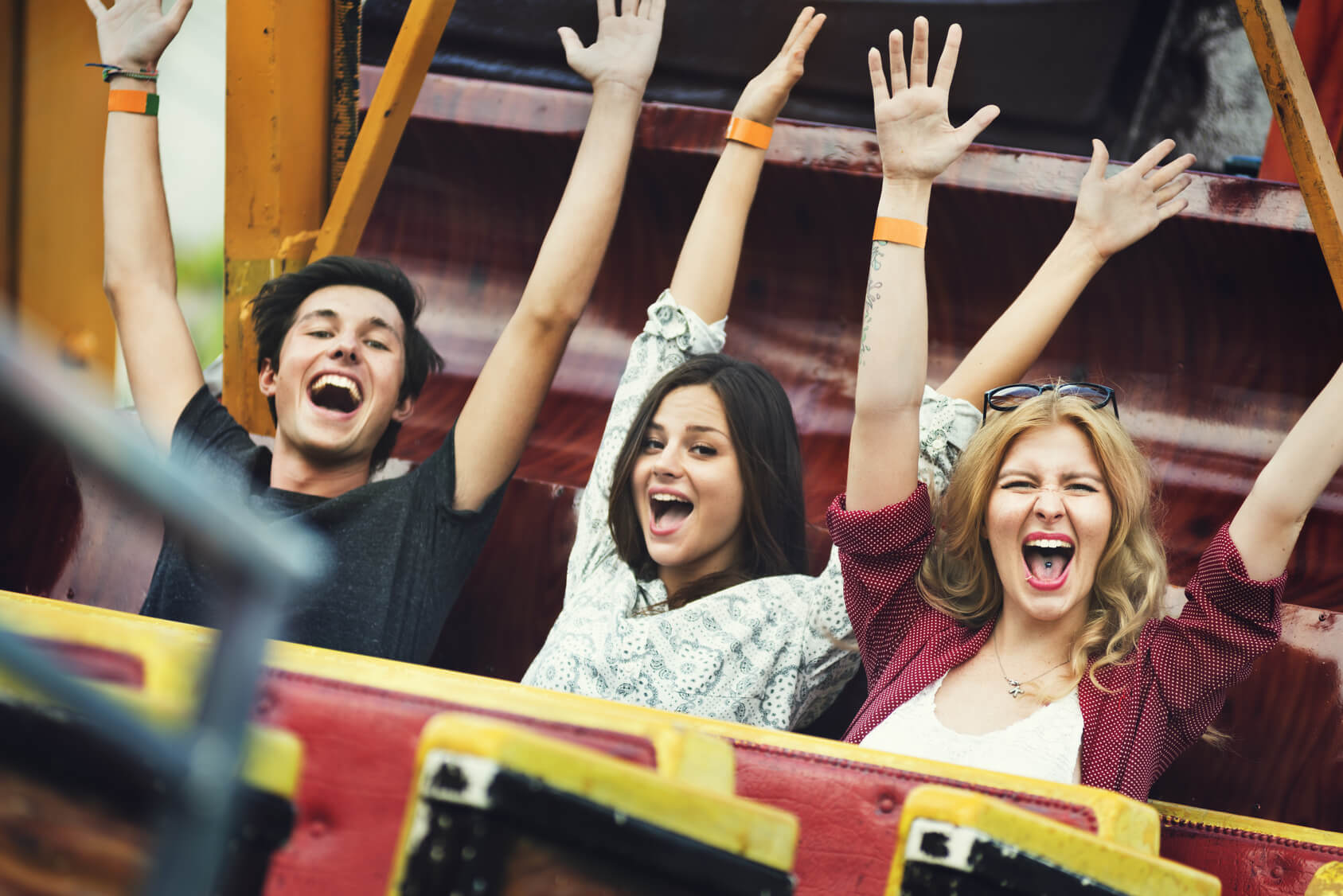 CHALLENGE
Challenge 1
Your foreign friend wants to go to a new amusement park that just opened last week. The amusement park is expensive, so you aren't sure.
外国人の友達が、先週開園した遊園地に行きたがっています。遊園地の入場料が高いので、あなたは迷っています。
Read a review about it. Then, tell your friend about the review.
口コミを読み、それから友達と口コミについて話しましょう。
Today's grammar tip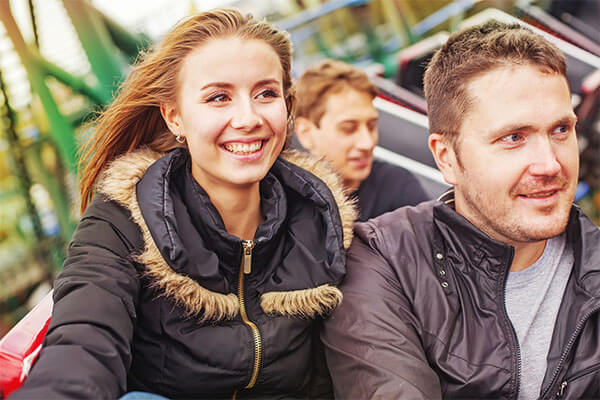 Japan Opens the Magic Empire
Katelyn Jones | Jan. 10
---
I went to the grand opening of the Magic Empire with my sister and her children last Saturday. It was an experience that I will never forget!
The best rides were the roller coasters. The Magic Empire has 12 different roller coasters, but I loved going on Wind Soar the best. My sister's children preferred riding the smaller roller coasters like Racing Ponies. In the evening, we all enjoyed watching the ice sculpture parade and fireworks.
The Magic Empire is an amazing amusement park, and I think it's going to be very popular. If you don't like standing in line, I recommend buying advance tickets or getting an express pass.
Challenge 2
Discuss your ideas. あなたの意見を言いましょう。

If Time
Allows
1

AMUSEMENT PARKS IN JAPAN

2

AMUSEMENT PARK RIDES

3

WAITING IN LINE

1

AMUSEMENT PARKS IN JAPAN

What amusement parks are in Japan?
Which one is the most popular?
What's the most popular season to go to amusement parks in Japan?
Which amusement parks in Japan would you recommend to tourists?

What are some common rides at amusement parks?
What's your least favorite ride?
Imagine your friend is really afraid of roller coasters. Will you try to convince him/her to ride a roller coaster with you?
Do you prefer to ride in the front, the middle, or the back of a roller coaster?

When you wait in line, what do you do (ex. talk with friends, check your phone)?
How long was the longest line you have ever been in (ex. one hour, two hours)?
What was the line for?
When you see a long line for a restaurant, do you want to eat there?
FEEDBACK
I can read and understand a post about an amusement park.
遊園地についての書き込みを読んで理解できるようになる。
LESSON GOAL ACHIEVEMENT
4


Very Good

Could complete the task with ease

3


Good

Could complete the task with some clarifications

2


Fair

Could complete the task with additional instructions

1


Poor

Could somehow complete the task with difficulty
PERSONALIZED FEEDBACK
RANGE 表現の幅
語彙をどの程度使えるか
ACCURACY 正確さ
文法が正しく使えているかどうか
FLUENCY 流暢さ
円滑に喋ることができるかどうか