INTRODUCE
People read reviews to know the good and bad qualities of a restaurant. レストランの良し悪しを知るために、批評・口コミを読みます。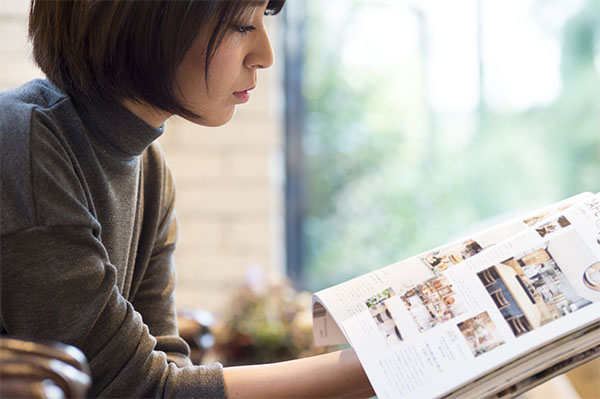 PRESENT
STEP A VOCABULARY
I. Listen and repeat.聴いて、リピートしましょう。
| | |
| --- | --- |
| cheap安い | expensive高価な |
| large広い | fancy派手な・おしゃれな |
| traditional伝統的な | modern 現代的な |
II. Which of the words above describe your favorite restaurant? Choose two or three.上記の単語のうち、あなたの好きなレストランを説明するのはどれですか?2つか3つ選びましょう。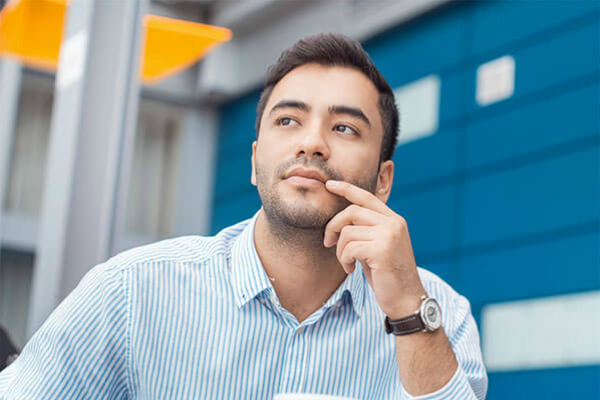 III. Practice reading the words.単語を読む練習をしましょう。
/m/

/n/

modern

現代的な

northern

北の

might

mayの過去

night

夜

map

地図

nap

居眠りする
STEP B GRAMMAR TIP
Use comparatives to compare two people, things, or groups.
比較級を使って、二人の人、二つのもの、または二つのグループを比較できます。
In general, you can use –er than with shorter adjectives.

一般的に、短い(1音節、一部の2音節)形容詞には-er thanを使います。

| ADJECTIVE | COMPARATIVE |
| --- | --- |
| cheap | cheaper |

Kate's clothes are cheaper than her sister's clothes.

This restaurant is fancier than the other restaurants.

このレストランは、他のレストランよりもおしゃれです。
You can use more … than with longer adjectives.

長い(一部の2音節、3音節以上の)形容詞には、more ... thanを使います。

| ADJECTIVE | COMPARATIVE |
| --- | --- |
| traditional | more traditional |

This pub is more traditional than that pub.

The desserts are more expensive than the main dishes.
Be careful of irregular adjectives.

以下は不規則な変化をする形容詞です。

| ADJECTIVE | COMPARATIVE |
| --- | --- |
| good | better |

Their breakfast is better than their lunch.

Happy Hamburgers is farther from the station than Sam's Subs.

ハッピーハンバーガーは、サムズ・サブよりも駅から遠いところにあります。
UNDERSTAND
READING
Yuki and Mei-Mei are looking for the perfect restaurant for their fan club's cosplay party. They need a traditional restaurant to match the era of the movie that they're cosplaying. Yuki is reading a review on a party-planning website.
ユキとメイ・メイは、ファンクラブのコスプレパーティーのために完璧なレストランを探しています。彼女たちはコスプレをする映画の時代背景に合った伝統的なレストランを探しています。ユキはパーティの企画用ウェブサイトの批評を読んでいます。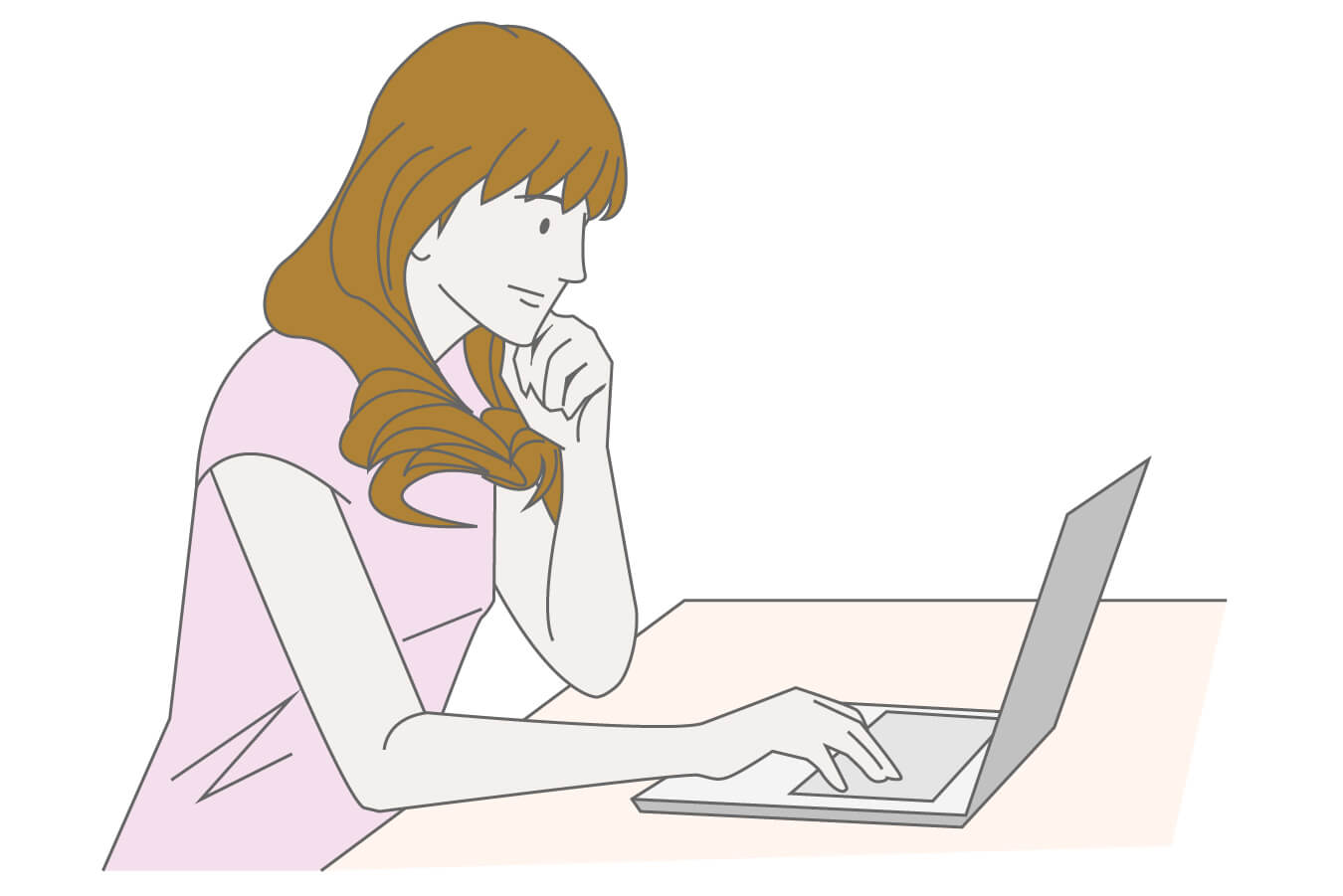 ---
New Restaurants in Shibuya
---
The Zenith
The Zenith is about six minutes away from Shibuya Station. It serves traditional food, but it looks more modern than other similar restaurants. The Zenith is on the eleventh floor. It also has a private rooftop area with an amazing view of the city. I recommend this restaurant for birthday parties and other casual celebrations.
Itadakimasu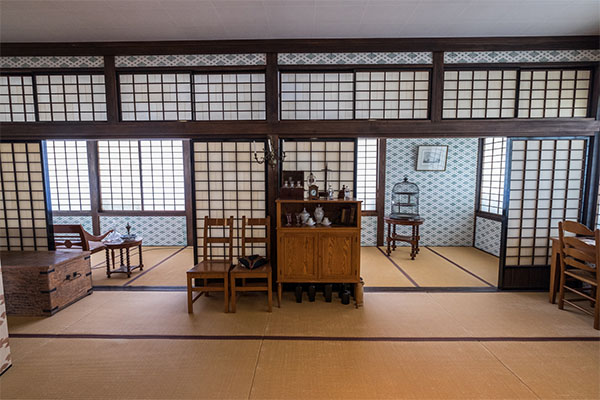 Itadakimasu is farther from Shibuya Station than The Zenith. On foot it took almost fifteen minutes to get there. Itadakimasu has beautiful tatami floors and looks fancier than The Zenith. It's also larger than The Zenith, but it doesn't have a private room. The atmosphere is more formal than The Zenith's atmosphere, so I recommend this restaurant for work parties.
TRIVIA
Did you know that there are two types of tatami arrangement? Most houses and restaurants have the shugijiki arrangement. It is for good luck. The bushugijiki arrangement is only used for funerals and is considered bad luck.
畳の敷き方には2種類あると知っていましたか?多くの家やレストランでは、祝儀敷きという敷き方をしています。これは縁起が良い敷き方です。不祝儀敷きは、葬儀の時に使われる敷き方であり、縁起が良いものではありません。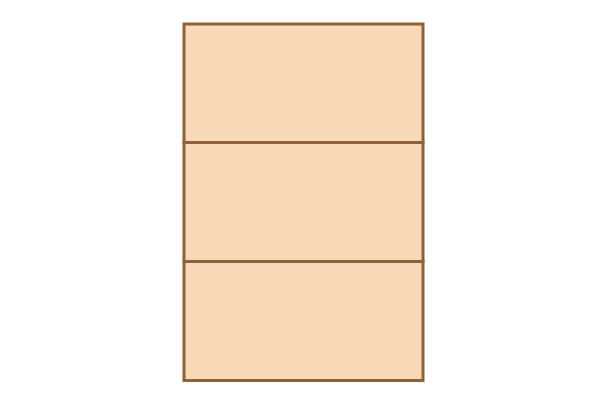 PRACTICE
STEP A EXERCISE
Change the words in parentheses into comparative forms.
カッコの単語を比較級に変えましょう。
This restaurant is (fancy) _____ that one.
Their main restaurant in Ginza is (traditional) _____ their other branches.
They have (cheap food) _____ other restaurants in the area.
The desserts are (good) _____ the main dishes.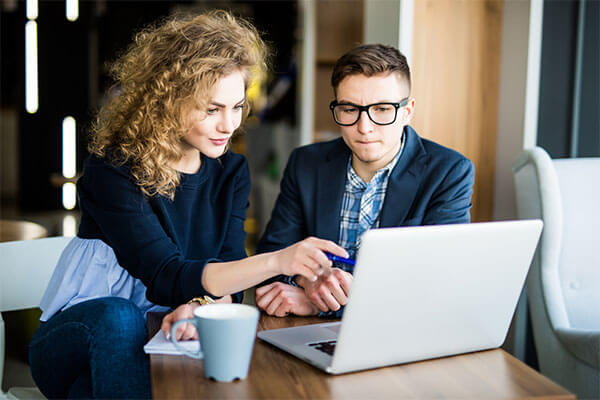 STEP B EXERCISE
Make sentences using the pictures and words.
写真と単語をヒントにして、文を作りましょう。
| | |
| --- | --- |
| Mia's meal | Kylie's meal |
ex. cheap
→ Kylie's meal is cheaper than Mia's meal.
| | |
| --- | --- |
|  the striped socks | the Christmas socks |
| | |
| --- | --- |
| Ryo's Diner | Burger City |
| | |
| --- | --- |
| Café la France | George's Patio |
CHALLENGE
Challenge 1
You are arranging a formal dinner for your company department. You found a restaurant review in a magazine.
あなたは会社の部の夕食会を企画しています。雑誌でレストランの批評を見つけました。
Read the review. Then, talk to your coworker about it.
Today's grammar tip
New Restaurant Alert
Okawari and Under the Stars are the newest restaurants in town. Both serve great food, but which restaurant is better?
Okawari serves traditional Japanese food. At ¥1,000 per meal, it's cheaper than Under the Stars. It also has a private area on the second floor. The main area is larger than the private area, but the private area is fancier.
Under the Stars serves Western food. At ¥2,000 per meal, it's more expensive than Okawari, but the atmosphere here is more fun and relaxed. The customers are generally younger than the customers at Okawari. There are no private rooms, but you can enjoy your meal under star-shaped lights.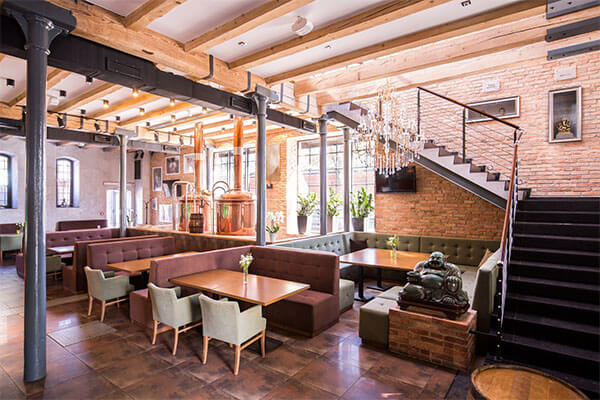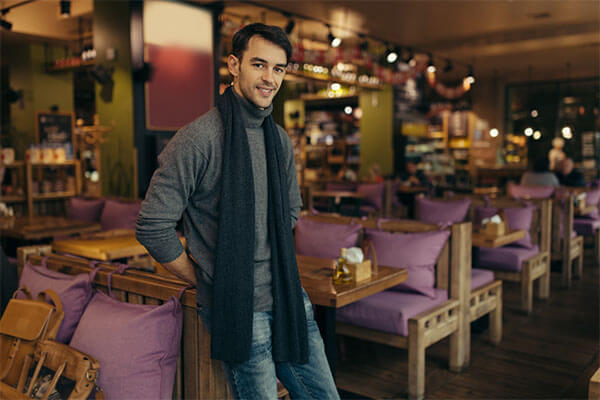 Challenge 2
Discuss your ideas. あなたの意見を言いましょう。

If Time
Allows
1

REVIEWS

2

RESTAURANTS

3

COMPARISONS

Do you sometimes write reviews?
What's the best place to read reviews (ex. websites, magazines)?
Do you think people write more negative reviews than positive reviews?
Other than restaurants, what kind of things do you read reviews for?

How often do you eat at restaurants?
What kind of restaurants do you usually go to?
Are foreign restaurants popular in Japan?
Have you ever gone to a restaurant in a foreign country? How was it?

Which is better, cooking or eating out?
Which are better, smaller restaurants or larger restaurants?
Which are better, bars or izakaya?
Which are better, traditional-style restaurants or modern-style restaurants?
FEEDBACK
I can read and understand restaurant reviews.
レストランの批評・口コミを読んで理解できるようになる。
LESSON GOAL ACHIEVEMENT
4


Very Good

Could complete the task with ease

3


Good

Could complete the task with some clarifications

2


Fair

Could complete the task with additional instructions

1


Poor

Could somehow complete the task with difficulty
PERSONALIZED FEEDBACK
RANGE 表現の幅
語彙をどの程度使えるか
ACCURACY 正確さ
文法が正しく使えているかどうか
FLUENCY 流暢さ
円滑に喋ることができるかどうか