INTRODUCE
Many people go to exhibits to learn more about a famous person's life.有名人の人生についてもっと知るために、多くの人が展示会に行きます。
PRESENT
STEP A VOCABULARY
I. Listen and repeat.聴いて、リピートしましょう。
| | |
| --- | --- |
| establish [thing][物・事]を創業・創設する | invent [thing][物]を発明する |
| create [thing][物]を創る | make [person/thing] famous[人・物]を有名にする |
| change [person]'s life[人]の人生を変える | inspire [person][人]を激励する |
II. Which of the things above does each person do? Choose one or two for each person.上記のうち、次の人たちはどれをするでしょう?それぞれの人に対して1つか2つ選びましょう。
teacher

designer

politician
III. Practice reading the words.単語を読む練習をしましょう。
/k/

/g/

create

創る

great

偉大な

cover

覆う

govern

治める

clamor

叫び

glamor

魅力・グラマー
STEP B GRAMMAR TIP
Use who and that to give more information about a person or thing.
whoとthatを使って、人や物について更に詳しい情報を加えられます。
Use who with people.

whoは人に対して使います。

Regina Page is the woman who established the brand.

レジーナ・ページは、そのブランドを確立した女性です。

Gerald Conway is the man who changed her life.

ジェラルド・コンウェイは彼女の人生を変えた人です。
Use that with things.

thatは物に対して使います。

It's the style that made her famous.

Pink is the color that she used the most.
UNDERSTAND
READING
Kana decided to go to the fashion exhibit that Henri suggested. She's reading a display at the entrance of the exhibit.
カナはヘンリーが薦めてくれたファッション展示会に行くことにしました。彼女は展示会の入り口で案内を読んでいます。
Gabrielle C. is one of the most famous French designers of all time. Gabrielle was born to a poor family, but when she was in her 20s, she dated a very rich man. Together, they attended parties that inspired Gabrielle to create beautiful clothes.
Gabrielle was the designer who created the little black dress. The design was new because at that time, women usually wore longer dresses with corsets. Her shorter, more comfortable dresses were much easier to wear. She also made pants popular for women.
Gabrielle's designs were good for women who had jobs. Her designs changed women's lives all over the world.
TRIVIA
Many katakana clothing words in Japanese are actually wasei-eigo and have different meanings in English. For example, one piece (ワンピース) is a type of bathing suit, and muffler (マフラー) is a car part. The correct words in English are dress and scarf.
日本語の多くのカタカナ語は和製英語で、実際の英語の意味とは異なります。例えば、「ワンピース」は英語では水着、「マフラー」は車の部品を指します。英語ではそれぞれ「dress」、「scarf」と言います。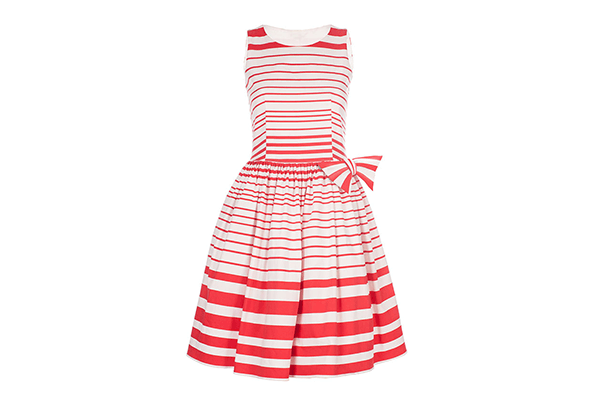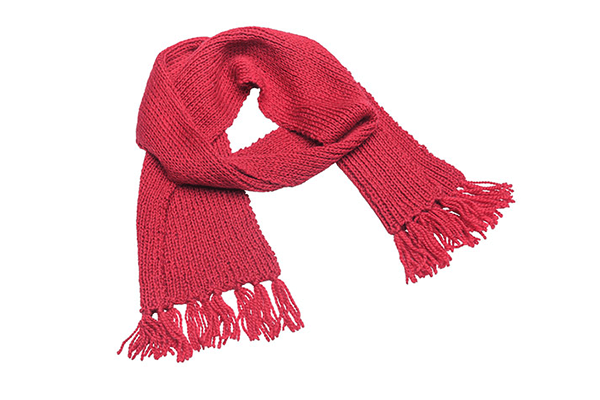 PRACTICE
STEP A EXERCISE
Are the underlined parts grammatically correct? If not, correct them.
下線部は文法的に正しいですか?間違っている場合には、正しましょう。
Lisa Martinez is the person that invented the A-line dress.
Modeling was the hobby who changed my life.
Mikey Welsh was the person who inspired men to wear eyeliner.
She was the model that made the happi coat famous outside of Japan.
Living in Paris was the book that changed my life.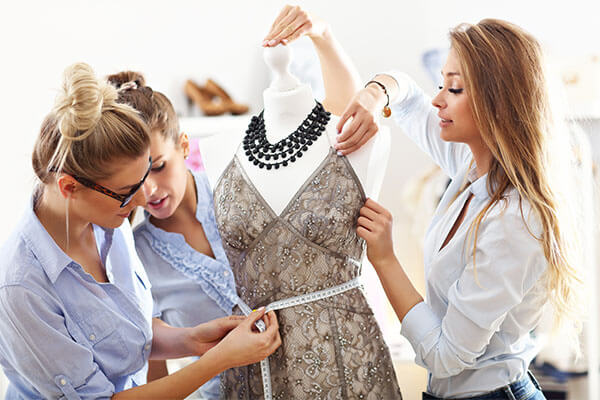 STEP B EXERCISE
Combine the sentences with that or who.
thatまたはwhoを使って、二つの文をつなげましょう。
ex. Rachel is an actress. She made this haircut famous. → Rachel is the actress who made this haircut famous.
She is a designer. She established Danielle's Boutique.
Photography is a job. It made me famous in Japan.
I Can is a TV show. It made me want to be a model.
He is a fashion magazine editor. He invented the phrase tiffany blue.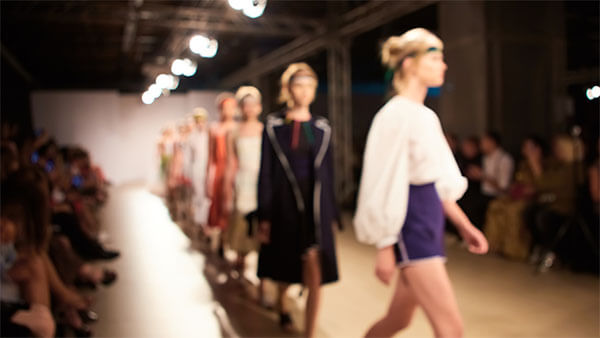 CHALLENGE
Challenge 1
You have a new friend who loves fashion.
Read an online article about a famous French photographer. Then, meet your friend for lunch and talk about the article.
Today's grammar tip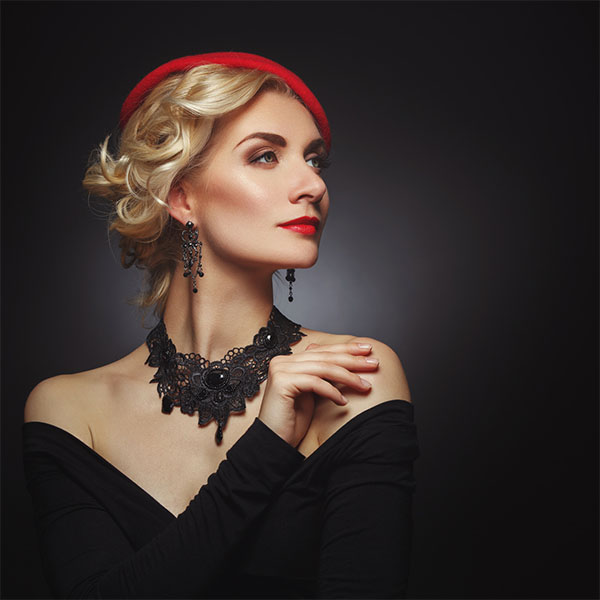 ---
NIEL BAKER
---
Niel Baker is a French fashion photographer who is admired around the world. He is known for his creative photoshoots.
Born in Corsica, Baker opened his first studio in 1997. He has worked with the world's most famous fashion models and popular fashion magazines. His original high fashion photography ideas inspired many people around the world. In 2016, Baker wrote and released his first book on fashion photography, The Art of Fashion and Photography.
Challenge 2
Discuss your ideas. あなたの意見を言いましょう。

If Time
Allows
1

FASHION ICONS

2

FAMOUS PEOPLE

3

EXHIBITS

What type of people are usually fashionable (ex. models, celebrities)?
How do fashion icons become popular (ex. TV, social media)?
Do you have a personal fashion icon?
Have you ever copied a fashion icon's style?

In Japan, who is really famous?
Why did he/she become famous?
Do you want to be famous?
What do you want to be famous for (ex. acting, inventing something)?

Do you like to go to exhibits?
What kinds of exhibits are you interested in (ex. art, historical)?
How much do exhibits usually cost in Japan?
Do you think exhibits should be free?
FEEDBACK
I can read about and understand a famous person's life.
有名人の人生についての文を読んで理解できるようになる。
LESSON GOAL ACHIEVEMENT
4


Very Good

Could complete the task with ease

3


Good

Could complete the task with some clarifications

2


Fair

Could complete the task with additional instructions

1


Poor

Could somehow complete the task with difficulty
PERSONALIZED FEEDBACK
RANGE 表現の幅
語彙をどの程度使えるか
ACCURACY 正確さ
文法が正しく使えているかどうか
FLUENCY 流暢さ
円滑に喋ることができるかどうか