INTRODUCE
Long flights can be boring, so it's helpful to know what kind of in-flight entertainment an airline offers.長時間のフライトは退屈かもしれません。航空会社がどのような機内エンターテインメントを提供しているかを知るのは、役立つでしょう。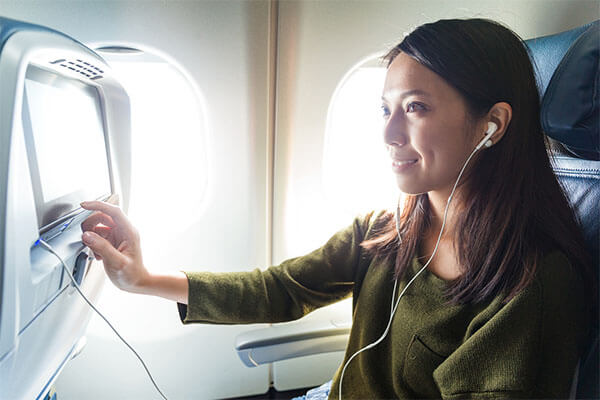 PRESENT
STEP A VOCABULARY
I. Listen and repeat.聴いて、リピートしましょう。
| | |
| --- | --- |
| relaxingくつろいだ | entertaining面白い |
| fun楽しい | watch a movie映画を見る |
| listen to music音楽を聴く | play gamesゲームをする |
II. Match the activities and adjectives above. Which activities are relaxing/entertaining/fun?上記のアクティビティと形容詞を一致させましょう。どれが、くつろいだ/面白い/楽しい活動でしょう?
relaxing

entertaining

fun
III. Practice reading the words.単語を読む練習をしましょう。
/s/

/z/

listen

聴く

reason

理由

basic

基礎の

music

音楽

messy

乱雑な

busy

忙しい
STEP B GRAMMAR TIP
And, but, and or join ideas and things together.
and、but、orを使って、考えや物事をつなげ合わせることができます。
Use and to connect two similar ideas/things.

andは、二つの考えや物事を対等につなげるときに使います。

I enjoy playing games and watching movies.
Use but to show contrast between two different ideas.

butは二つの考えや物事が対立するときに使います。

I listen to pop music, but I don't like rock.

私はポップミュージックを聴きますが、ロックは好きではありません。
Use or to show choices.

orは選択肢を並べるときに使います。

We can stay at home or go to the mall.

私たちは家にいることもできるし、ショッピング・センターに行くこともできます。
You can also use or to replace and in negative sentences.

否定文でandの代わりにorを使うことによって「どちらも・・・ない」という意味になります。

I don't like playing games or watching movies on airplanes.

私は飛行機の中でゲームをすることも、映画を見ることも好きではありません。
UNDERSTAND
LISTENING
Daiki is traveling to India for a business trip for the first time. He and his coworker Jun are waiting at the gate.
ダイキは初めてインドへ出張に行きます。彼と同僚のジュンは出発ゲートでフライトを待っています。
TRIVIA
Many people think in-flight entertainment is a modern invention, but actually, it has been around for a long time. Both the 1930s airship the Hindenburg and the 1970s Boeing 747s had lounges with grand pianos!
機内エンターテインメントは最近発明されたと思われがちですが、実は昔からあるものなのです。1930年代の飛行船であるヒンデンブルグ号と1970年代のボーイング747機にはグランドピアノがあるラウンジがありました!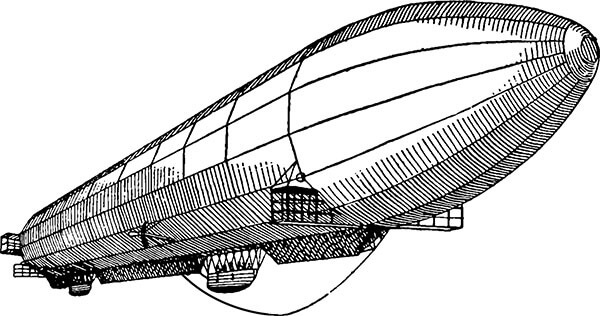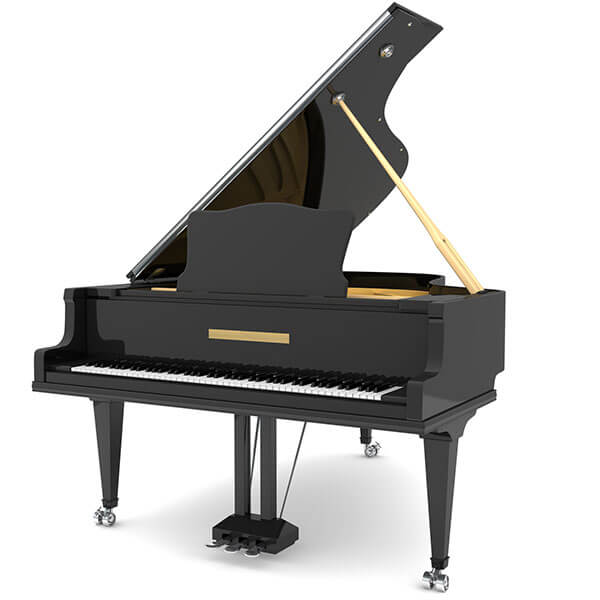 PRACTICE
STEP A EXERCISE
Fill in the blanks using the words in the box. Some words may be used more than once.
ボックスの中にある単語を使って空欄を埋めましょう。一回以上使う単語もあります。
I want to buy more souvenirs, _____ I don't have enough money.
Many people fly AmeriJet because the staff are nice _____ friendly.
Where do you plan to go, New York _____ Paris?
I don't like reading books _____ watching movies during a flight.
We were tired _____ sleepy after our two-week road trip.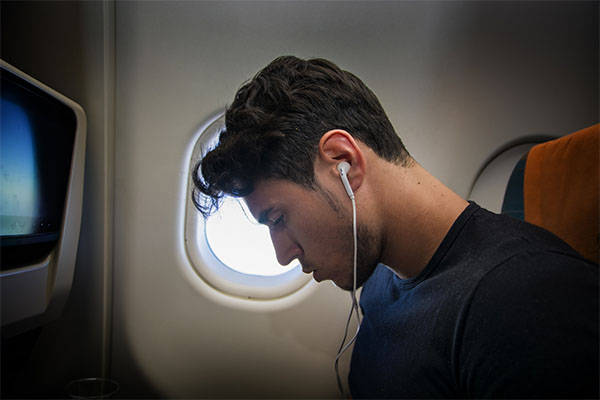 STEP B EXERCISE
Choose the correct answers to complete the sentences.
正しい単語を選んで文を完成させましょう。
1. Union Airways' in-flight entertainment is _____!
fun and entertaining
fun or entertaining
2. Their passengers can enjoy _____.
free Wi-Fi but movies
free Wi-Fi and movies
3. They also offer language learning podcasts, _____.
or they're not free
but they're not free
4. Passengers can choose from three languages: _____.
French, English, but Spanish
French, English, or Spanish
5. People can use their own headphones _____.
or borrow headphones from the staff
but borrow headphones from the staff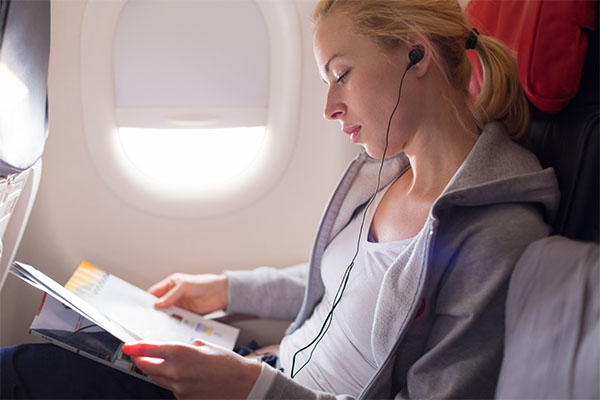 CHALLENGE
Challenge 1
You are checking an airline's website for flights back to Japan. Listen to a video advertisement for their new in-flight entertainment.
あなたは航空会社のウェブサイトで日本への帰国便を調べています。新しい機内エンターテインメントのビデオ広告を聞きましょう。
Then, talk with a friend about whether or not you want to use that airline.
そして、その航空会社を使うべきかを友人と話しましょう。
Today's grammar tip
Challenge 2
Discuss your ideas. あなたの意見を言いましょう。

If Time
Allows
1

IN-FLIGHT SERVICE

2

PASSING THE TIME

3

WATCHING MOVIES ON LONG FLIGHTS

Do you think all airlines should provide in-flight entertainment?
What other kinds of in-flight entertainment should be available during long flights?
Which airline do you think offers the best in-flight service?
How can airlines improve their in-flight service?

Do you like to just relax sometimes, or do you like to always do something?
Do you feel bored sometimes? When?
Do you prefer to pass the time alone or with other people?
How do you pass the time when you're waiting in line or riding a train?

3

WATCHING MOVIES ON LONG FLIGHTS

What types of movies are good to watch on long flights?
Airlines often have both old and new movies. Which do you prefer to watch?
Imagine you're on a 12-hour flight. How many movies do you want to watch?
Imagine you're on a flight to India. Do you want to watch an Indian movie?
FEEDBACK
I can listen to and understand an explanation about in-flight entertainment.
機内エンターテインメントの説明を聞いて理解できるようになる。
LESSON GOAL ACHIEVEMENT
4


Very Good

Could complete the task with ease

3


Good

Could complete the task with some clarifications

2


Fair

Could complete the task with additional instructions

1


Poor

Could somehow complete the task with difficulty
PERSONALIZED FEEDBACK
RANGE 表現の幅
語彙をどの程度使えるか
ACCURACY 正確さ
文法が正しく使えているかどうか
FLUENCY 流暢さ
円滑に喋ることができるかどうか