INTRODUCE
Many people like sports. They often have favorite sports teams and athletes. スポーツが好きな人はたくさんいます。彼らにはたいてい大好きなチームや選手がいます。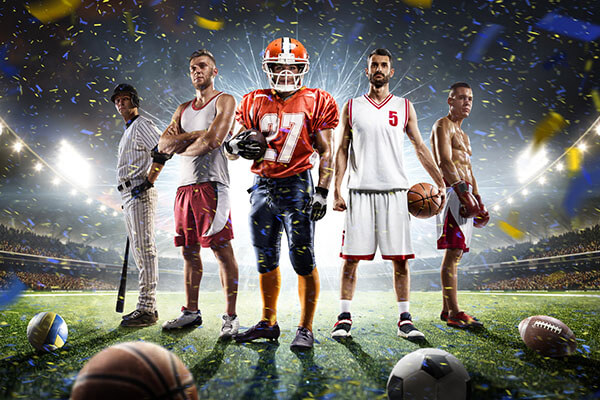 PRESENT
STEP A VOCABULARY
I. Listen and repeat.聴いて、リピートしましょう。
| | |
| --- | --- |
| strong強い | weak弱い |
| fast速い | slow遅い |
| likable好ましい | unpopular人気がない |
II. Which of the words above describe you?上記の単語のうち、あなた自身を説明する単語はどれですか?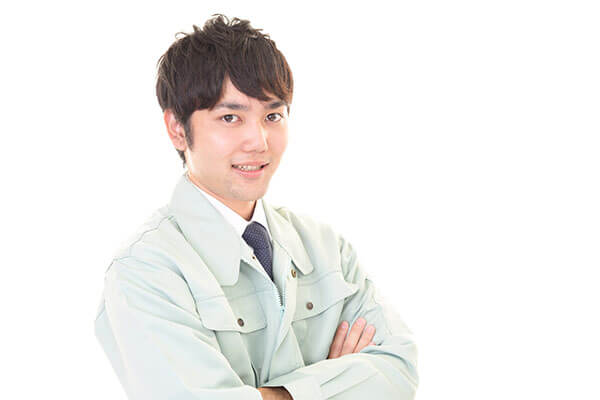 III. Practice reading the words.単語を読む練習をしましょう。
/oʊ/

/ɔ/

slow

遅い

law

法律

crow

カラス

crawl

はう

joke

冗談

jaw

あご
STEP B GRAMMAR TIP
Use comparatives to compare two people or things.
比較級を使って、二人または二つのものを比べることができます。
For most short adjectives, you can add -er.

短い形容詞の場合、末尾に-erをつけます。

| ADJECTIVE | COMPARATIVE |
| --- | --- |
| strong | stronger |

You're fast, but I'm faster.
You can use more with most long adjectives.

長い形容詞の場合、moreを使います。

| ADJECTIVE | COMPARATIVE |
| --- | --- |
| likable | more likable |

Helen is unpopular, but Mark is more unpopular.

ヘレンは人気がないですが、マークはもっと人気がありません。
Be careful of irregular adjectives.

不規則変化をする形容詞に注意しましょう。

| ADJECTIVE | COMPARATIVE |
| --- | --- |
| good | better |

The game yesterday was bad, but the game today was worse.

昨日の試合はひどかったですが、今日の試合はもっとひどかったです。
UNDERSTAND
SPEAKING
Saori and Catherine are hanging out at a café.
Saori:

I'm so excited to watch the Wild Oxen game this weekend.

Catherine:

Really? Why?

Saori:

They're going to play the Stars! The Stars are good, but the Wild Oxen are better. They're faster and stronger.

Catherine:

That's nice…

Saori:

You should watch the game too!

Catherine:

Hmm… Maybe. I don't like watching baseball, but I like looking at handsome baseball players like Kousuke. (laughs) He's really cute!

Saori:

No way! Yuichi is more handsome. And more likable!
TRIVIA
When native speakers ask about someone's favorite team or band, they often use who, not what. This is because teams and bands are groups of people.
X What's your favorite team?
O Who's your favorite team?
ネイティブスピーカーが好きなチームやバンドについて質問する時、「what」ではなく「who」を使います。これはチームやバンドというのは人が集まったグループだからです。
あなたの好きなチームはどこですか?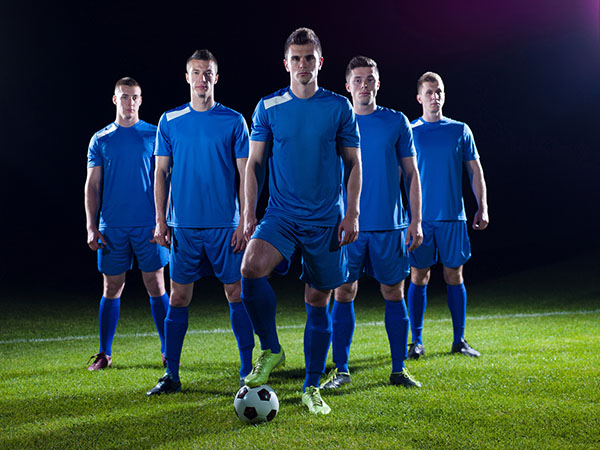 PRACTICE
STEP A EXERCISE
Choose the correct words in the parentheses.
カッコの中から正しい単語を選びましょう。
The Brave Hawks are good, but the Green Warriors are (more good / better).
That team is (more weak / weaker).
The second game was (more interesting / interestinger).
Lee is a bad football player, but Andy is (worse / badder).
That player is (more slow / slower).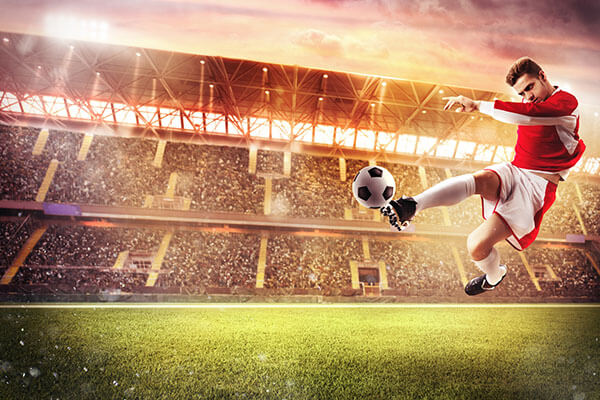 STEP B EXERCISE
Complete the sentences using the words and pictures as clues.
単語と写真をヒントにし、文を完成させましょう。
| | |
| --- | --- |
| Team A | Team B |
ex. Team A is popular, but Team B is more popular.
| | |
| --- | --- |
| Jenna | Sally |
1. Jenna is great, but _____.
| | |
| --- | --- |
| Chris | Eric |
2. Chris is fast, but _____.
| | |
| --- | --- |
| the team | their fans |
3. The team is excited, but _____.
| | |
| --- | --- |
| football | rugby |
4. Football is dangerous, but _____.
CHALLENGE
Challenge 1
You and your foreign coworker are talking about sports during your lunch break.
あなたと外国人の同僚は昼休み中、スポーツについて話しています。
Tell him/her about two famous sports teams in Japan. Then, compare them.
彼/彼女に日本で有名な2つのスポーツチームについて話しましょう。それから、その2チームを比べましょう。
Today's grammar tip
Challenge 2
Discuss your ideas. あなたの意見を言いましょう。

If Time
Allows
1

SPORTS TEAMS AND ATHLETES

2

WATCHING SPORTS

1

SPORTS TEAMS AND ATHLETES

What foreign sports teams do you know?
Who's your favorite foreign athlete?
Which Japanese athletes are really popular?
Do you prefer Japanese sports teams or foreign sports teams?

When was the last time you watched a sports game?
Which teams/athletes played in that game?
Which team/athlete was better?
Do you prefer to go to live sports events or watch them on TV?
FEEDBACK
I can compare sports teams and athletes.
スポーツチームや選手を比べられるようになる。
LESSON GOAL ACHIEVEMENT
4


Very Good

Could complete the task with ease

3


Good

Could complete the task with some clarifications

2


Fair

Could complete the task with additional instructions

1


Poor

Could somehow complete the task with difficulty
PERSONALIZED FEEDBACK
RANGE 表現の幅
語彙をどの程度使えるか
ACCURACY 正確さ
文法が正しく使えているかどうか
FLUENCY 流暢さ
円滑に喋ることができるかどうか