INTRODUCE
Many TV shows are popular all over the world. It's fun and easy to talk about them with people from other countries.多くのテレビ番組は世界中で人気があります。テレビ番組は、海外の人と話すには楽しいトピックです。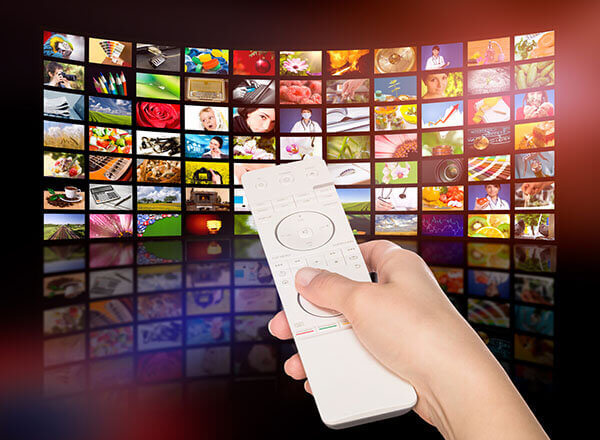 PRESENT
STEP A VOCABULARY
I. Listen and repeat.聴いて、リピートしましょう。
| | |
| --- | --- |
| a cartoonアニメ番組 | a dramaドラマ番組 |
| a documentaryドキュメンタリー番組 | a reality showリアリティー番組 |
| a sitcomホームコメディ(家庭の日常的な出来事を題材にしたコメディ番組) | a variety showバラエティ番組 |
II. Which kinds of TV shows above do you like? Which do you not like?上記のうち、どのテレビ番組が好きですか?またどれが嫌いですか?
like

not like
III. Practice reading the words.単語を読む練習をしましょう。
/u:/

/ju:/

cartoon

アニメ番組

confuse

混乱する

food

食べ物

feud

争い・確執

moon

月

mute

無音の・沈黙した
STEP B GRAMMAR TIP
Use singular nouns to talk about specific things.
単数形を使って、特定のものごとについて話すことができます。
I watch You Got Talent every day. It's a reality show.

毎日、「ユーゴットタレント」という番組を見ています。それは、リアリティー番組です。

Do you watch After Summer? It's a drama.

「アフターサマー」という番組を見ていますか?それは、ドラマ番組です。
Use plural nouns to talk about things in general.

複数形を使って、一般的なものごとについて話しましょう。

I really like reality shows.

Korean dramas are very popular these days.
UNDERSTAND
LISTENING
Yohei is watching TV in his dorm room.
TRIVIA
The sentences I like cats and I like cat have very different meanings. I like cats means that you like the animal. I like cat means that you like to eat the animal!
O I like chickens. They're cute!
O I like chicken. It's delicious!
「I like cats.」と「I like cat.」では全く意味が異なります。「I like cats」 は、一般的に猫という動物が好きという意味を表します。「I like cat」は、猫を食べ物と捉え、食べ物として猫が好きという意味になってしまいます。
O 私は、ニワトリが好きです。ニワトリは、かわいいです!
O 私は、鶏肉が好きです。鶏肉は、おいしいです!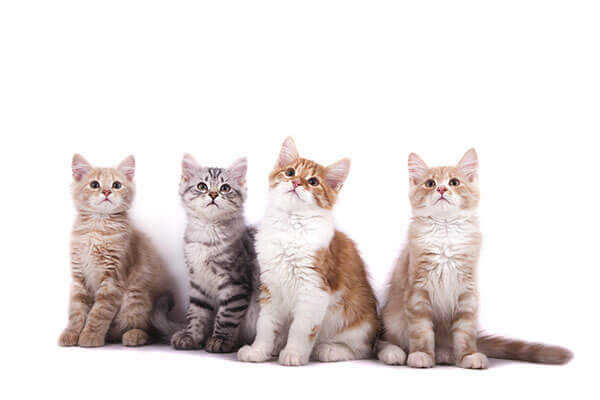 PRACTICE
STEP A EXERCISE
Are the underlined parts grammatically correct? If not, correct them.
下線部は文法的に正しいですか?間違っている場合には、正しましょう。
My mom likes Last Summer. It's dramas.
My little brother watches cartoons. He likes Hero Pets and The Mighty Agents.
I like variety shows. They're really interesting.
The Lost Star is documentaries.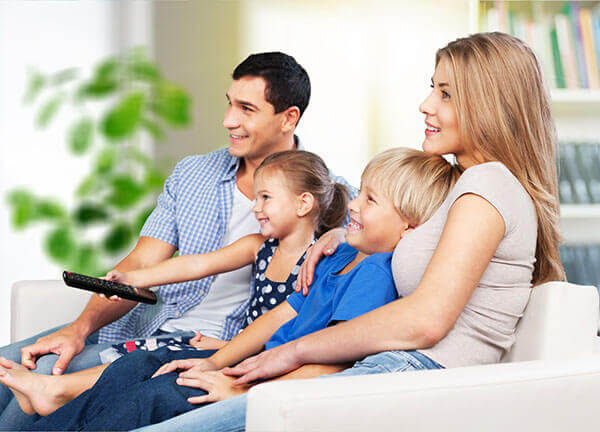 STEP B EXERCISE
Complete the conversations using the words in parentheses.
カッコの中の単語を使って会話文を完成させましょう。
ex.
Tutor: What does Ninna like to watch?
Student: She likes (sitcom) sitcoms.
1.
Tutor: What kind of TV show is The Party Man?
Student: It's (reality show) _____.
2.
Tutor: Does your little sister watch variety shows?
Student: Not really. She usually watches (cartoon) _____.
3.
Tutor: Is The Millionaire a comedy?
Student: No, it's (drama) _____.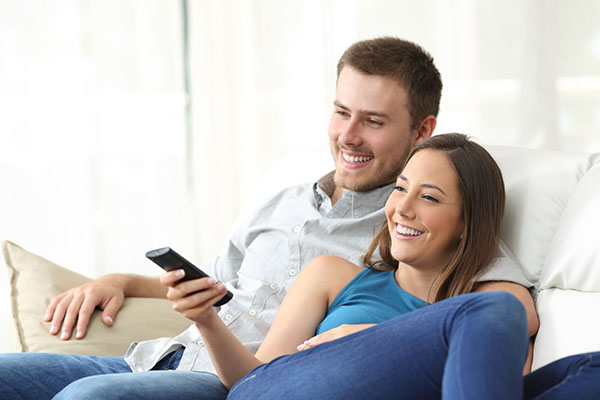 CHALLENGE
Challenge 1
You're talking about interesting TV shows on a first date.
あなたは初めてのデートで面白いテレビ番組について話しています。
Listen to your date. The next day, call your best friend and tell him/her about your date.
相手の話を聞きましょう。翌日、親友に電話でデート相手のことを伝えましょう。
Today's grammar tip
Challenge 2
Discuss your ideas. あなたの意見を言いましょう。

If Time
Allows
1

TV SHOWS

2

WATCHING TV

What's the most popular TV show in Japan?
What TV shows do older people in Japan watch?
What TV shows do children in Japan watch?
What American TV shows do you like?

When do you usually watch TV (ex. morning, afternoon)?
How long do you usually watch TV (ex. 30 minutes, 1 hour)?
Do you watch TV shows on the Internet?
Do you like to watch TV alone or with your family/friends?
FEEDBACK
I can listen to and understand someone talking about TV shows.
テレビ番組の話を聞いて理解できるようになる。
LESSON GOAL ACHIEVEMENT
4


Very Good

Could complete the task with ease

3


Good

Could complete the task with some clarifications

2


Fair

Could complete the task with additional instructions

1


Poor

Could somehow complete the task with difficulty
PERSONALIZED FEEDBACK
RANGE 表現の幅
語彙をどの程度使えるか
ACCURACY 正確さ
文法が正しく使えているかどうか
FLUENCY 流暢さ
円滑に喋ることができるかどうか